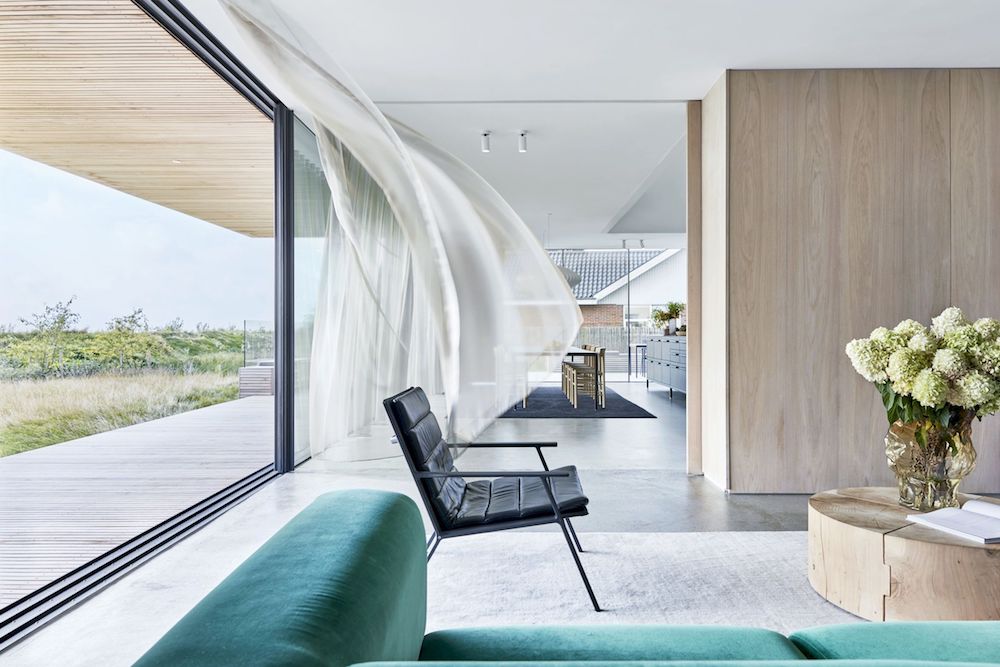 .
This is the stunning family home of Vipp's CEO, Kasper Egelund, located by the Baltic sea near Copenhagen,
Architects Mads Lund and Studio David Thulstrup worked together to create a sleek 300 m² residence with an airy yet warm atmosphere in tune with the surrounding nature.
Floor-to-ceiling windows blur the boundaries between inside and out and offer beautiful vistas. "With this view, you're in constant conversation with the outside." – Kasper Egelund
With its open spaces, well-crafted details, refined aesthetics, and functional choices, the home is a contemporary interpretation of a classic Danish villa.
The place was fitted with a Vipp kitchen, bathroom vanity, and accessories, as well as with the brand's furniture and fixtures, among others.
Enjoy the tour!
.
"The black metal staircase is inspired by the fundamental Vipp design language and stands light yet stringent in a contrast to the adjacent wood-clad wall", explains David Thulstrup.
.
.
Photos: Mark Seelen
.
---