Big news: It's official, the Insiders Club is now open! Find out all about the perks of being a member here. Plus: If you join today, you'll get a special launch rate. Doors are open until June 3rd. Join the club!
We're a long way from the time when Danish brand Vipp was only manufacturing pedal bins. Since its foundation in 1939, the company has expanded its assortment which now includes beautiful lights, tableware, shelves, towels, and many other home accessories, and even a shelter! Timeless design, functionality and quality are cornerstones of the brand's success.
Below you can see four different bathrooms, each showing the versatility of Vipp products. Whether you prefer an all-white look, natural textures like wood and stone, industrial elements or a very modern and sleek style, Vipp has what it takes to create a stylish bathroom with a big impact!
I've been longing for a laundry bin for a couple of years now, but the same question remains – Black or white?
And I'm curious: Which style below do you like best?
The Beach House with wood, stone and steel:
Classic white with clean lines: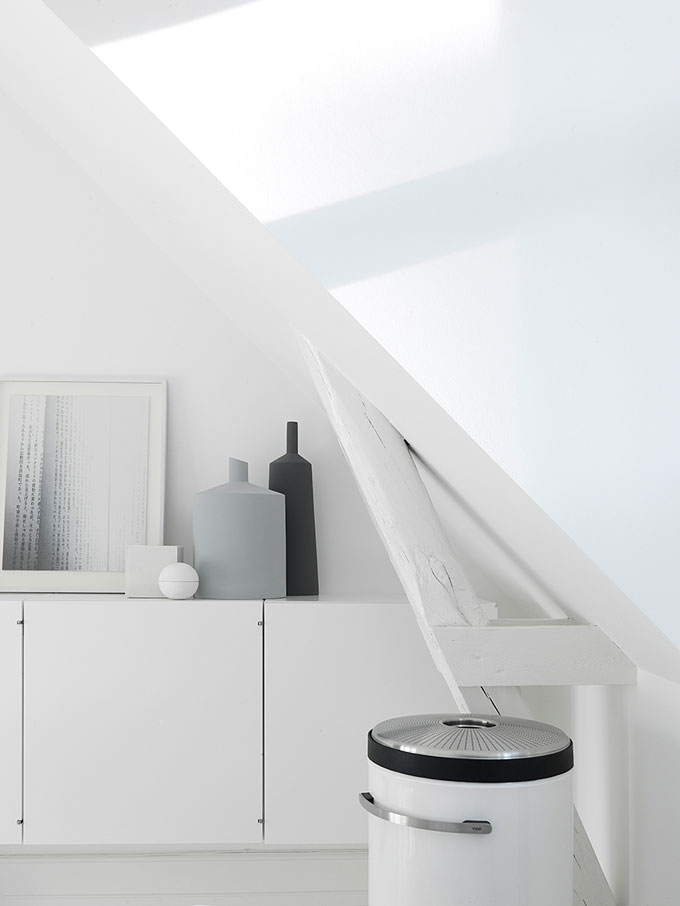 Industrial details in the dark:
Open space in a modern Tel Aviv loft:
Tip: Vipp's flagship store in Copenhagen is a must see next time you are visiting Denmark.
Photos: Vipp
Hey! See that bookmark button just above? This is one of the many exclusive perks of being a member of the Insiders Club! Doors close on June 3, 2020 - Don't miss out!
---