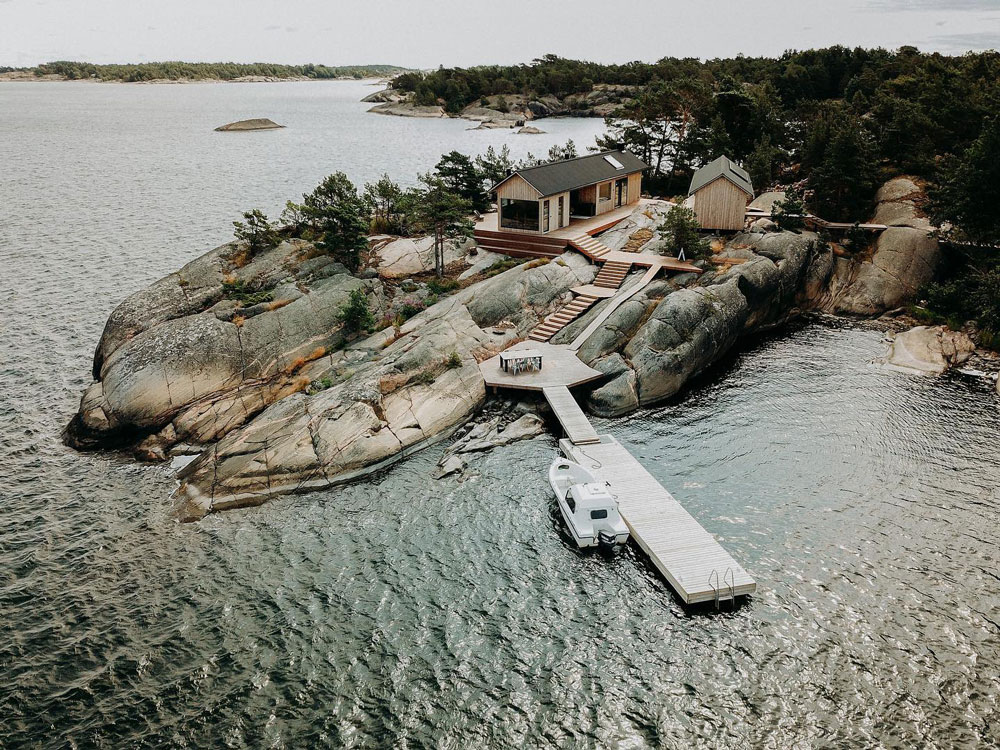 .
Picture this: A well-designed and off-the-grid Scandinavian cabin on your own private 5-acre island in the Finnish archipelago. This is a dream designers Aleksi Hautamäki and Milla Selkimäki turned into a reality with Project Ö.
Raised above a rocky site, the summer house has a beautiful, simple design, with a compact and functional layout. The property consists of a cabin and a workshop, both developed to harmoniously fit into the environment and the archipelago's prevailing architectural style – A gable roof, an elongated shape, plenty of decking, with an upright and irregular wooden cladding that will turn a beautiful grey over time. Numerous windows were added and strategically positioned to make the most of sunlight. A sauna and an outdoor kitchen add to the appeal of the place.
The summer house is self-sufficient, taking its energy from the roof-mounted solar panels. Filtered seawater is used for drainage, sinks, and toilets. The heat from the sauna's stove is also used to heat the floors and for hot running water.
What a fab place to disconnect, rest and relax! A little piece of paradise if you ask me.
.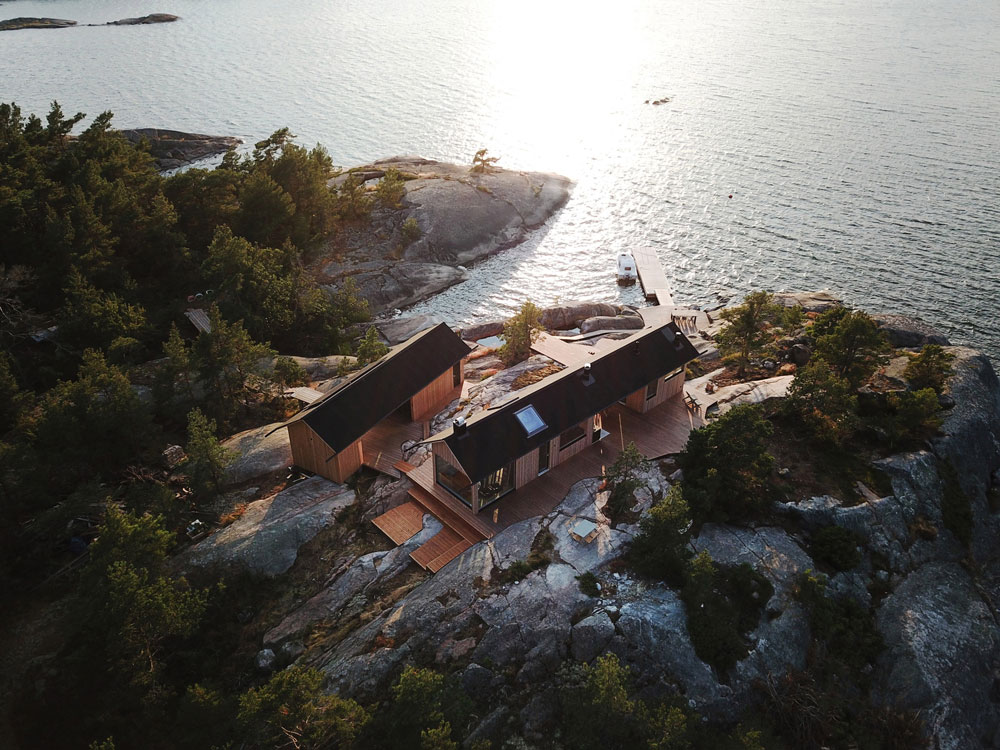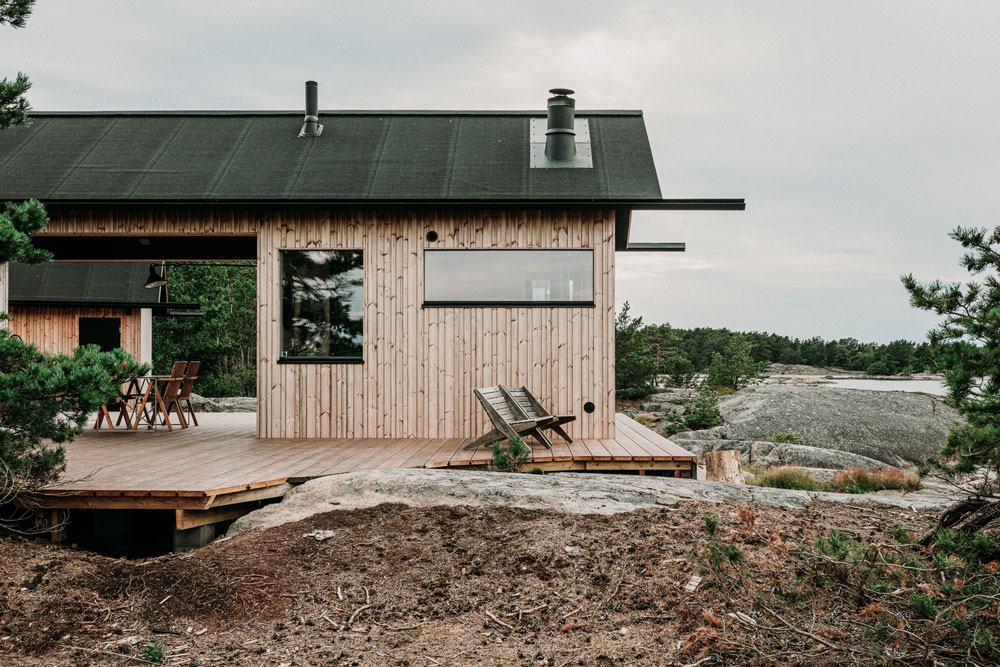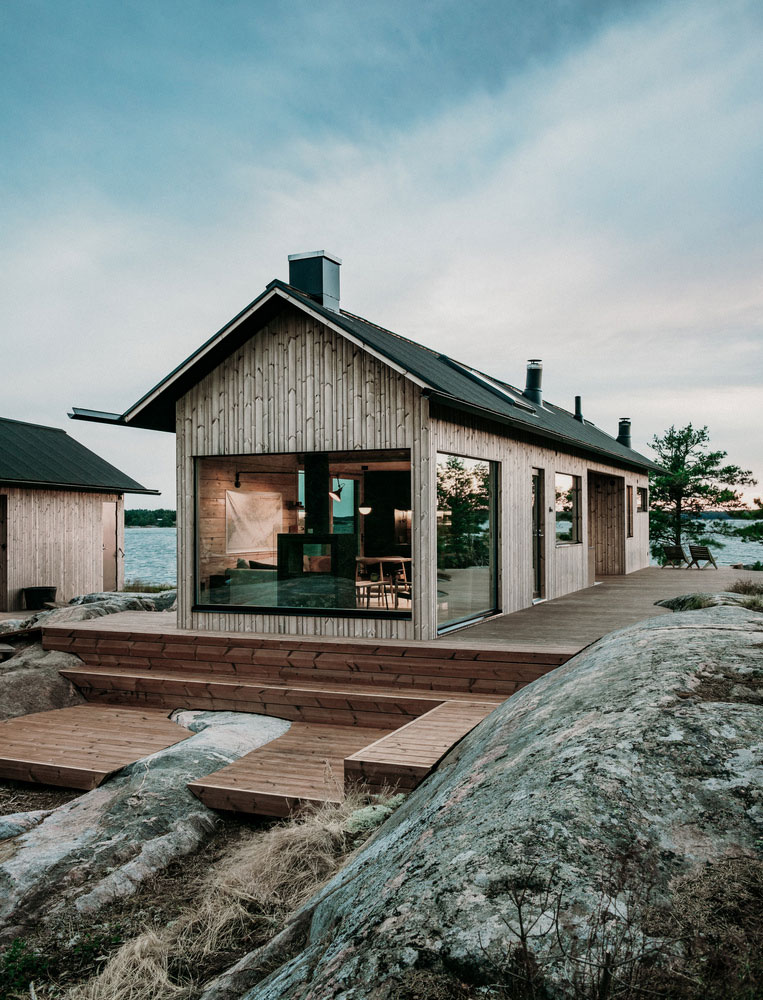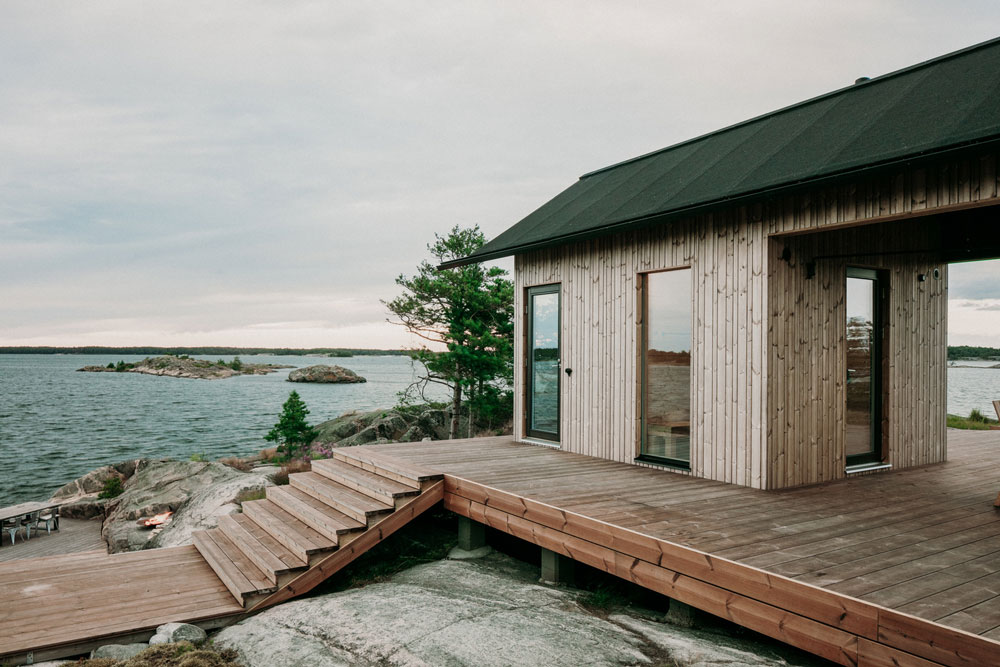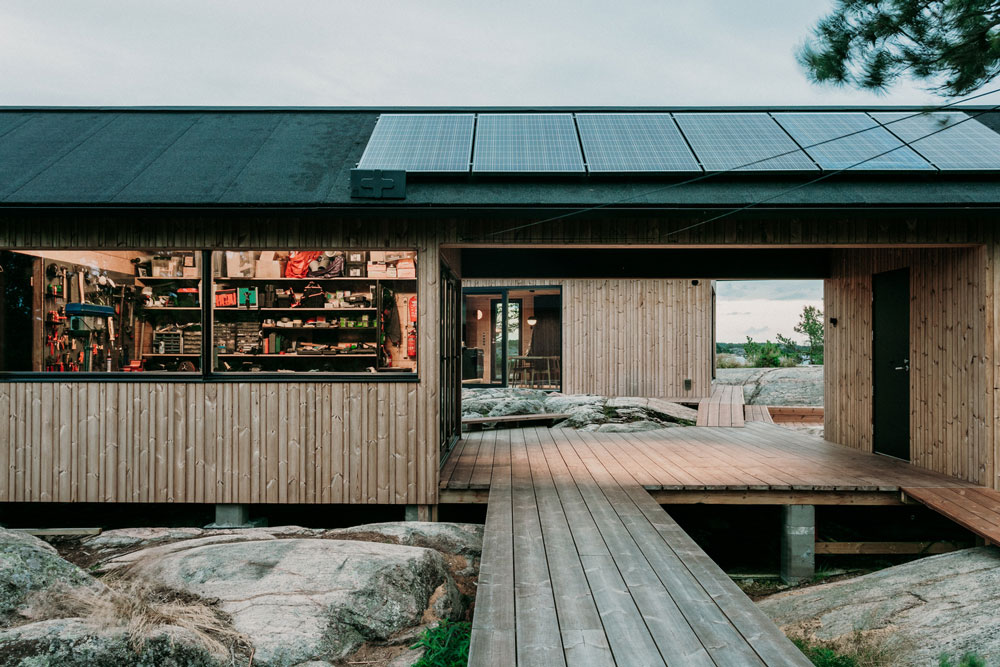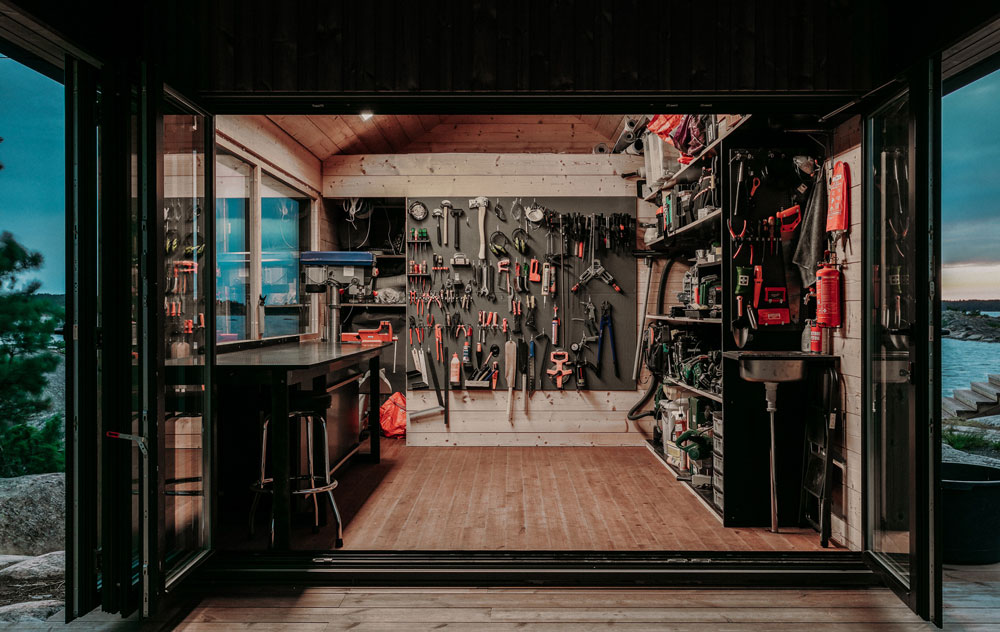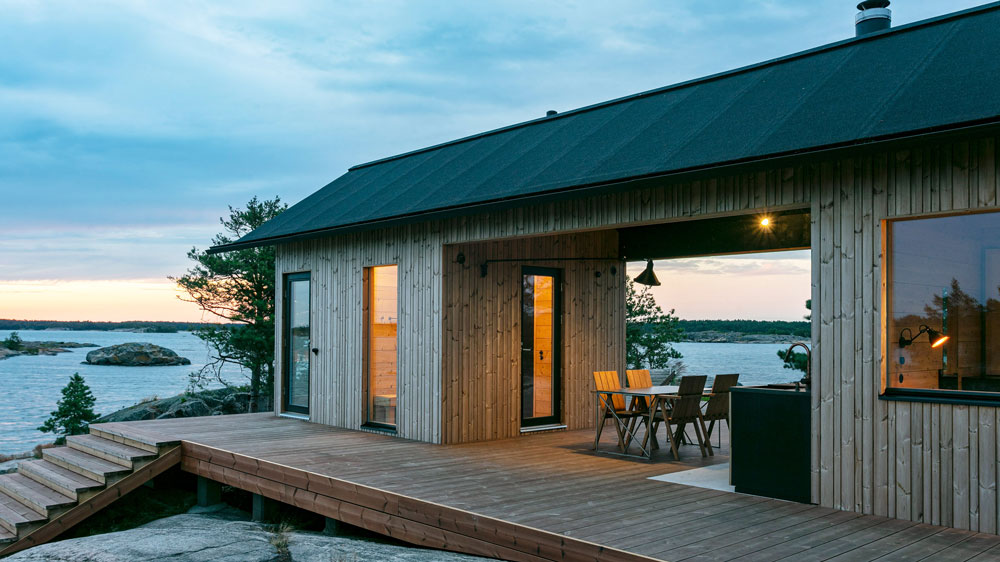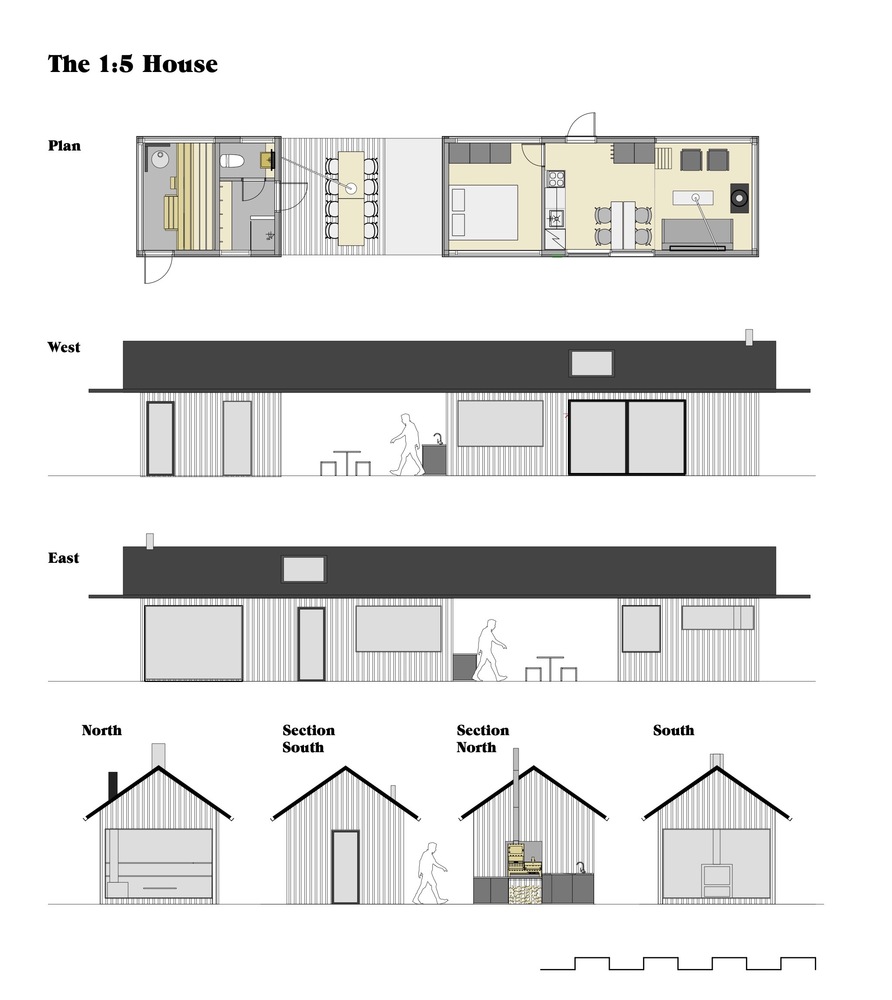 .
Photos: Marc Goodwin
.
---