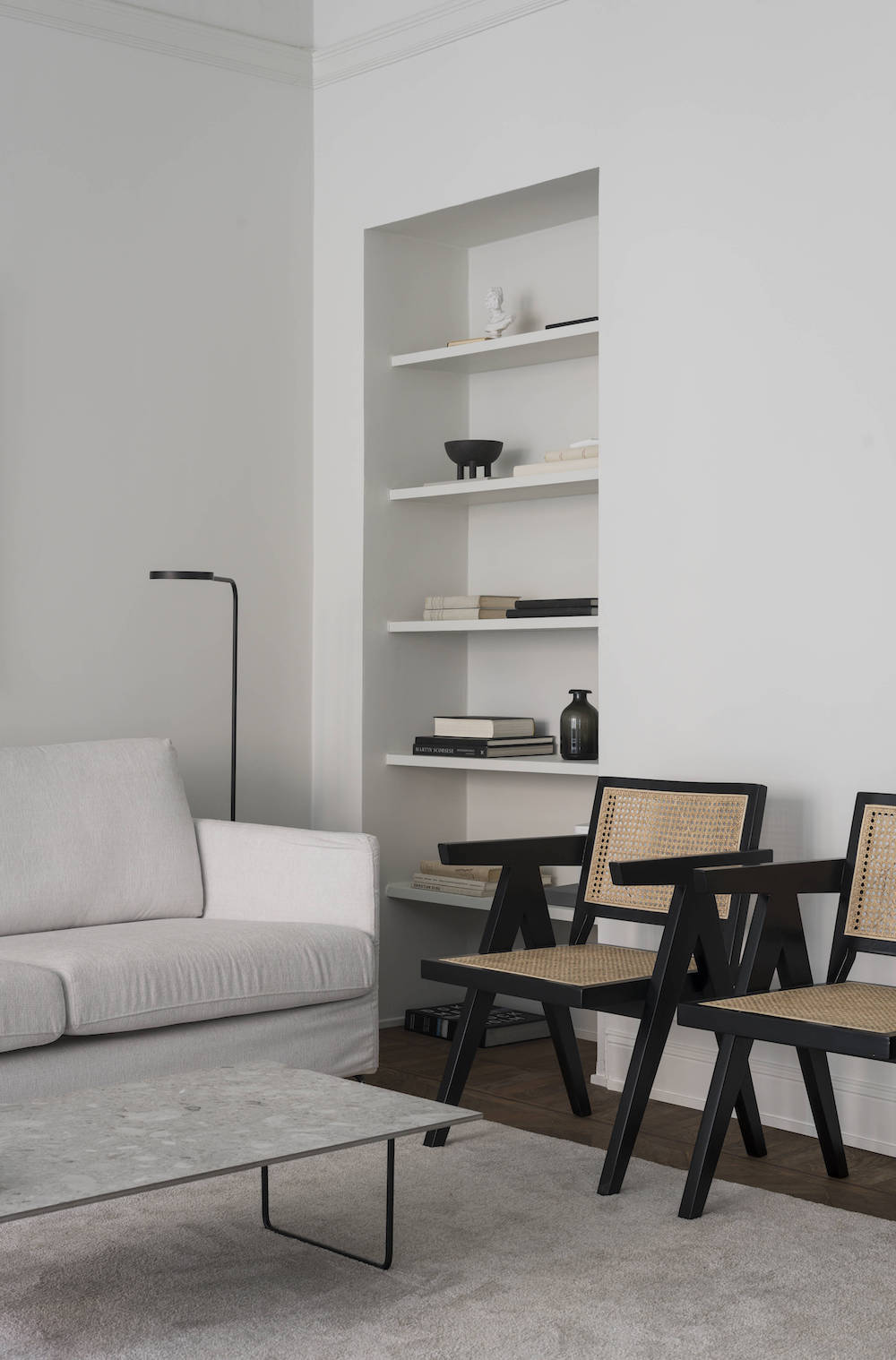 This chic two-room apartment is located on Birger Jarlsgatan, a prime location downtown Stockholm. It has beautiful original features, and a gorgeous dark-stained herringbone parquet floor.
The luxurious pad is currently up for sale, and the simple, minimal home staging enhances the refined character of the place. Large artwork, sculptural elements, statement pieces, and a restrained palette also contribute to the high-end look and feel.
Let's take a peek.
Sleek, simple yet refined.
If you like this place, you might also want to take a look at the highly curated home of Madeleine Asplund Klingstedt.
To get a few tips on how to elevate the look of your home without breaking the bank, have a look at this article I previously shared – It also features one of my favorite homes featured on Nordic Design!
Photos: Behrer
---