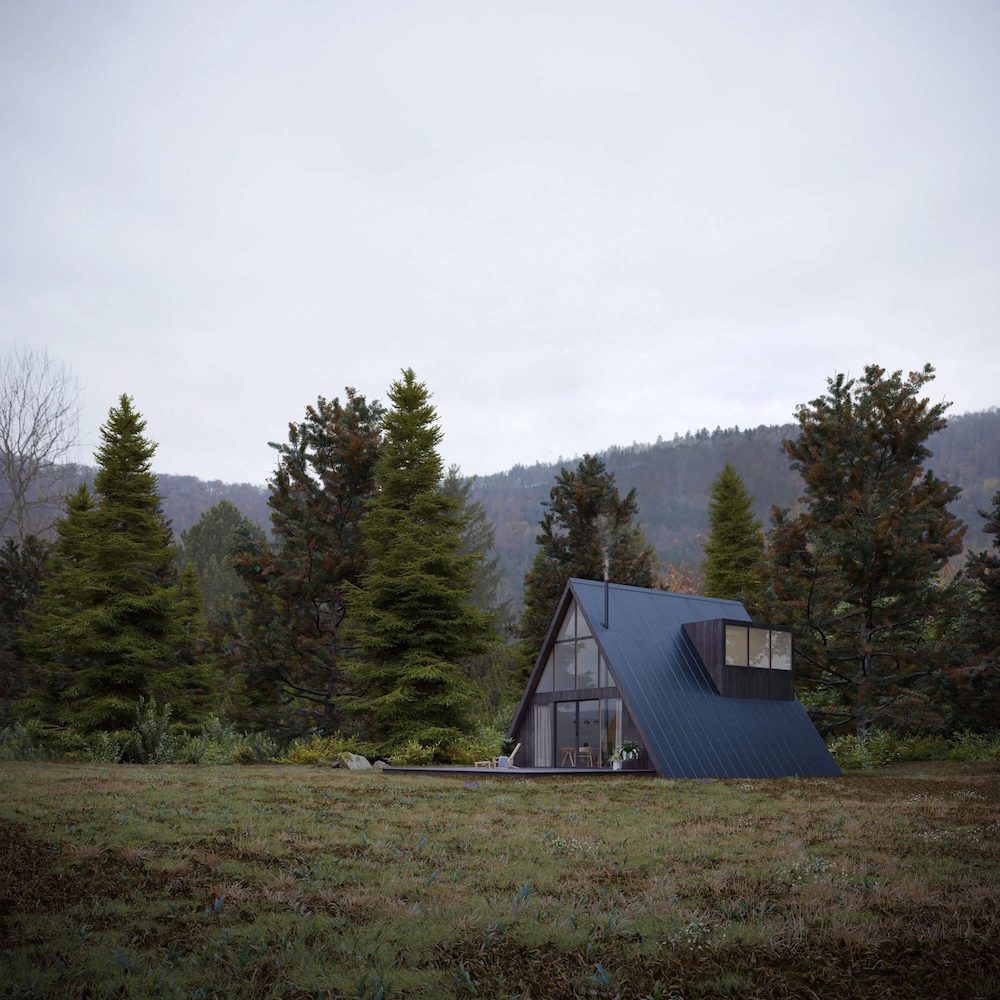 Raise your hands if escaping to your very own corner of the world is high on the wish list these days.
Personally, I've always wanted a simple cabin, with large windows with views of the surrounding forest, for an immersive nature getaway.
With time and the more I look at pictures of Scandinavian summerhouses, my checklist has grown to include more than pure function, but form and comfort too. And if I'm totally honest, a little luxury would be the cherry on top.
I found all that and more with the A-Frame House by Den, a Catskill-based company founded by Mike Romanowicz and Lizzie Kardon and inspired by their own cabin-building experience.
The couple saw the need for well-thought-out designs that were easy to build and cost-effective. They sell prefab kits and cabin plans , and the A-Frame House is one of them.
It has a classic design with modern amenities and finishes. With 1000 square feet (93m²) of living space, it can accommodate up to 6 people. It features a lofted master bedroom, a bunk bedroom, a fully equipped kitchen with 24″ cabinets, a bathroom with a shower, a fireplace, and a laundry nook.
The plan for the A-Frame House is available for purchase for $349 (€290), and based on the national average of $153/sqft, the cost to build this model is $153,000 (€126,400).
The renders below show the cabin carefully furnished with timeless pieces by Skagerak, Muuto and Ferm Living, among others, which provide a stylish, warm, and minimal Nordic vibe.
What a great retreat – I want one!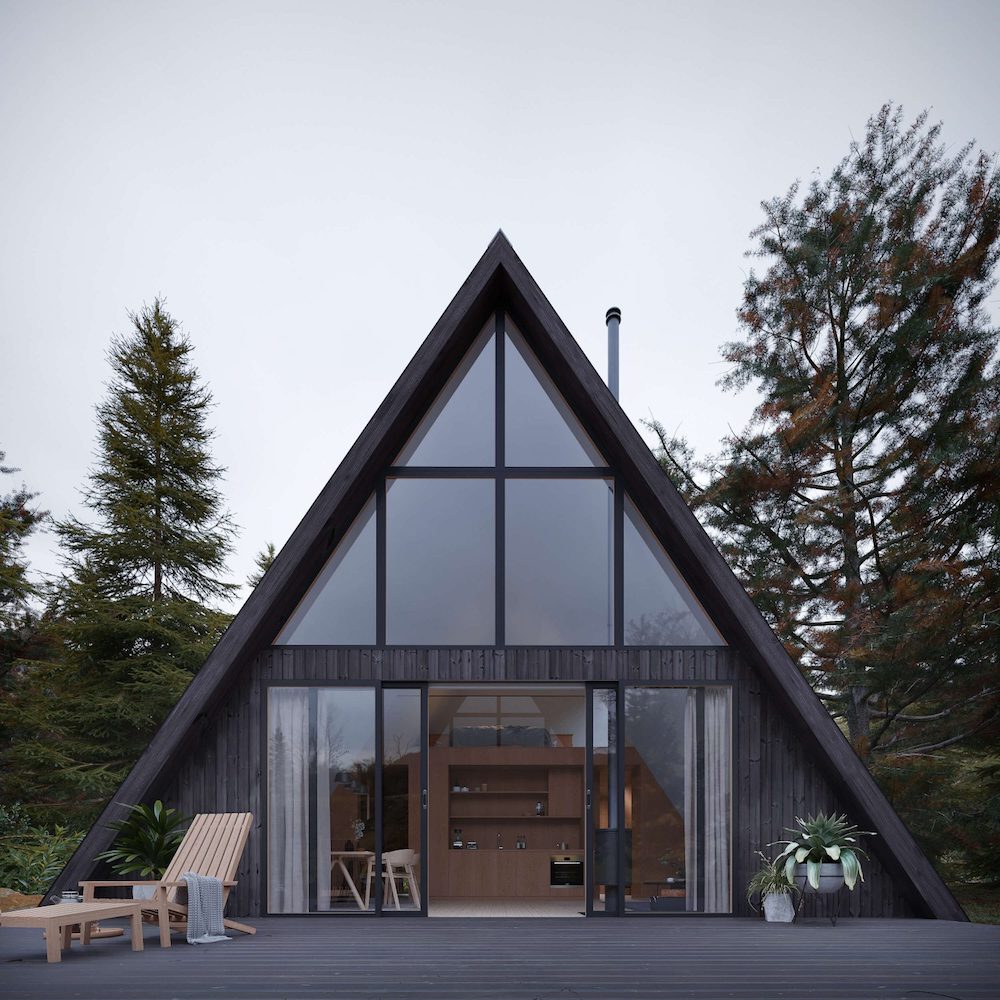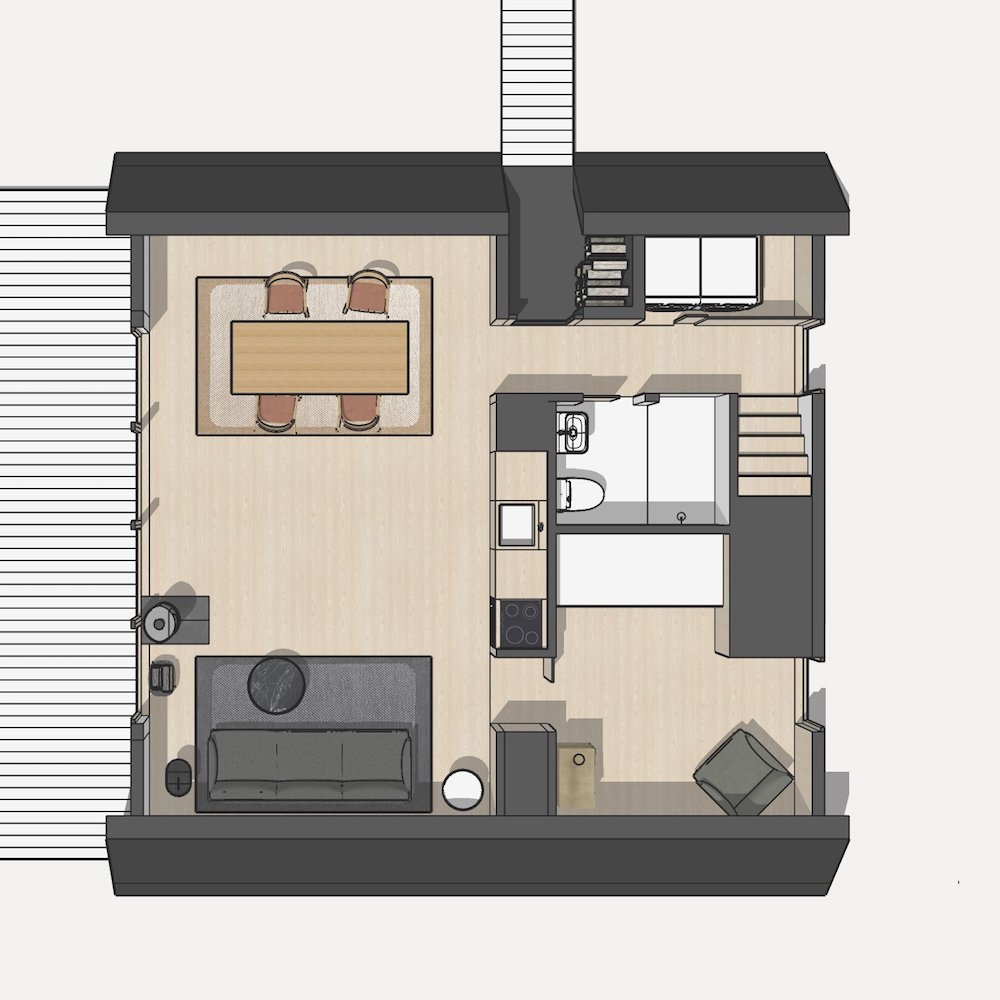 Pretty sweet, right?
You might also want to take a look at this awesome off-grid project, as well as Finnish designer Joanna Laajisto's summer cottage.
Photos: Den Outdoors
---