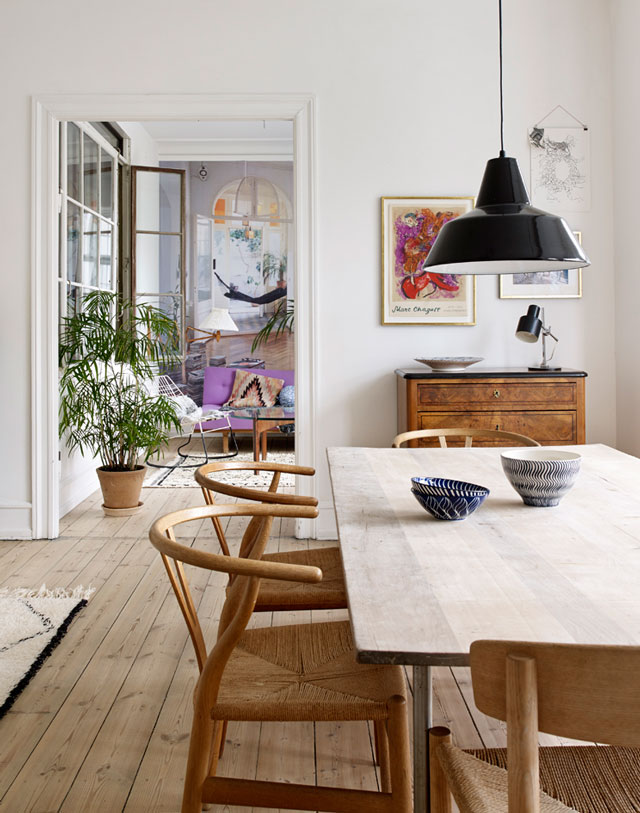 Remember the stunning home of Karen Maj Kornum, the owner of Another Ballroom? She is the queen of bohemian chic meets Scandinavian elegance and timelessness.
Well, I'm happy to have come across new pictures of her Copenhagen apartment – And she completely restyled it! So interesting to see a place evolve and transform over time.
She definitely has a unique sense of style, and she knows how to create a warm, relaxed atmosphere. She skillfully mixes mid-century classics and other furnishings she sells through her shop. The place actually doubles as her showroom!
Enjoy the tour below.
Did you know? I mentor and teach homeowners the skills, effective action steps and designers' secrets for improving their home and creating a beautiful Scandinavian interior they love - Find out how!
Click here to see how the place looked like before!
Styling: Anna Truelsen
Photos: Jonas Lundberg for Vakre Hjem
---