.
Throughout the years, I've been asked time and time again where to go for vintage finds and antiques, especially from Scandinavia. It is also something my clients usually want when I consult on interior projects; not that they specifically are into the retro look, but they understand the appeal of having a special design piece that tells a story – Something with soul, and character-rich.
When we think of second-hand shopping, Ebay and Etsy usually come to mind. But they are so many other fabulous places to shop for that iconic object or time-honored classic you've been looking for. I've dug in my address book and rounded up 10 of my favorite retailers where you'll find world-class vintage design, whether you are a seasoned collector, a rookie, or somewhere in between.
Oh, how I love Noden! This independent store established in 2013 by Tawan & Marko offers a handpicked range of vintage Mid-Century and Scandinavian modern furniture; "a way for you to engage with tales from another era". You'll find fabulous teak cabinets, chairs, tables, sofas and more, all guaranteed 100% authentic. They also stock a selected assortment of new home decor and design goods. And if you happen to be in Singapore you can shop in-store for original one-off pieces. Their amazing selection is beautifully documented on their website, and it is well-worth gazing at. Make sure to follow their IG account for great inspiration.
A passionate collector of vintage Scandinavian design, Galerie Mobler's owner travels regularly around Denmark in search of rare pieces. He also shares his knowledge on restoring and caring for your teak furniture, as well as tips to identify an authentic vintage find.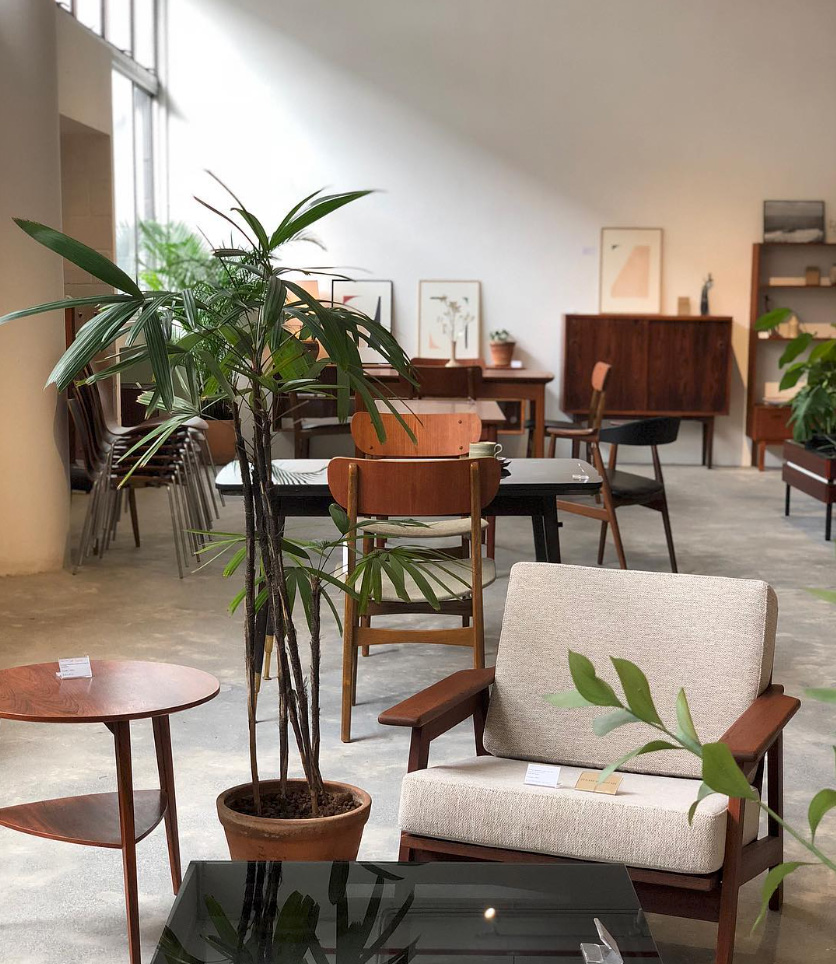 The large online retailer specializes in vintage furniture by the designers and brands that defined the era of modernism. Its team sources items from all around Europe, new or old, and from iconic designs as well as from the lesser known. It has something for all tastes. I recently spotted a stunning (and sadly out of my budget) modular stacking bookcase by Peter Hvidt & Orla Mølgaard-Nielsen and Modern Fossil side tables by Morghen.
Viva La Vintage! Chairish's slogan says it all. The company's mission is to help design lovers buy and sell chic furnishings in a beautiful, easy-to-use and fun online platform. It is, in fact, America's largest and fastest growing marketplace dedicated to home decorating and design; since its foundation in 2013, over 20,000 sellers and over 1 million shoppers have connected through Chairish. Found out more here.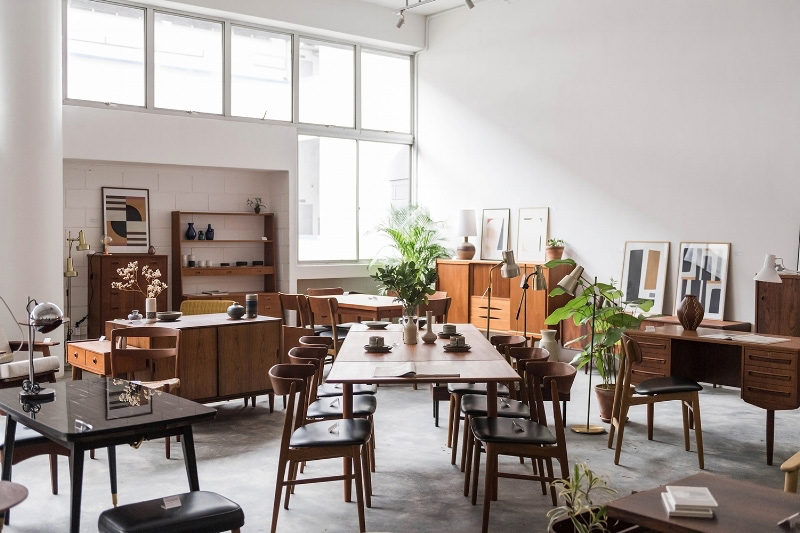 Falu Red is a great place to shop for some more traditional Scandinavian design with classic patterns. You'll find handmade ceramics, tableware, textiles, ceramics, some sweet Nordic treats, and a great collection of vintage finds. They select pieces from small craft houses, design studios, unique brands, and estate sales. The name Falu Red derives from Falu Rödfärg, the red color (with its roots in Falun, Sweden) of many homes in the Nordic Countries.
The site is only available in French, but you don't need to master the romantic language to satisfy your thirst for vintage design. They have an exclusive assortment, including chairs by Niels Otto Møller, Arne Norell and Grette Jalk. And why not complete your order with one of their sculptural Italian lamps?
The name gives it away; 1stdibs is a global online marketplace where for "the most beautiful things on earth", for those who must have 'first dibs' on treasures. The company aims to connect the world's best dealers, finest shops and most important galleries with sophisticated shoppers. You'll find some of the finest furniture, art, and home accessories, as well as fashion, jewelry and watches – But be warned: You might have to remortgage your home to put your hands on some of their precious items.
I am thankful for my Danish mother-in-law for introducing me to the world of auctions several years ago. With some research, patience and sometimes a little luck, you can score a pretty set of chairs for merely the asking price. Bruun Rasmussen, located in Denmark, delivers art, antiques, designs, and collectibles to the highest bidders. You can attend one of their live auctions, or go at it online – But make sure to look through their informative guide for buyers and sellers before diving into a bidding war.
This is another Danish auction house for art, design, antiques, and home luxury. It was one of the first to move its auctions online, back in 1999. Even if you don't plan on buying (and if you are a design nerd like I am), it is a great place to learn more about designers and the value of things in today's market.
It is a fantastic place to shop for vintage Scandinavian glass from Iittala, Kosta Boda, Holmegaard, Orrefor, and Flygsfors, among others – Without breaking the bank.
Do you know a great store or online shop that should be added to the list? Let me know by leaving a comment below. Thanks for sharing!
Photos: Noden, with thanks
SaveSave
SaveSave
SaveSave
SaveSave
---