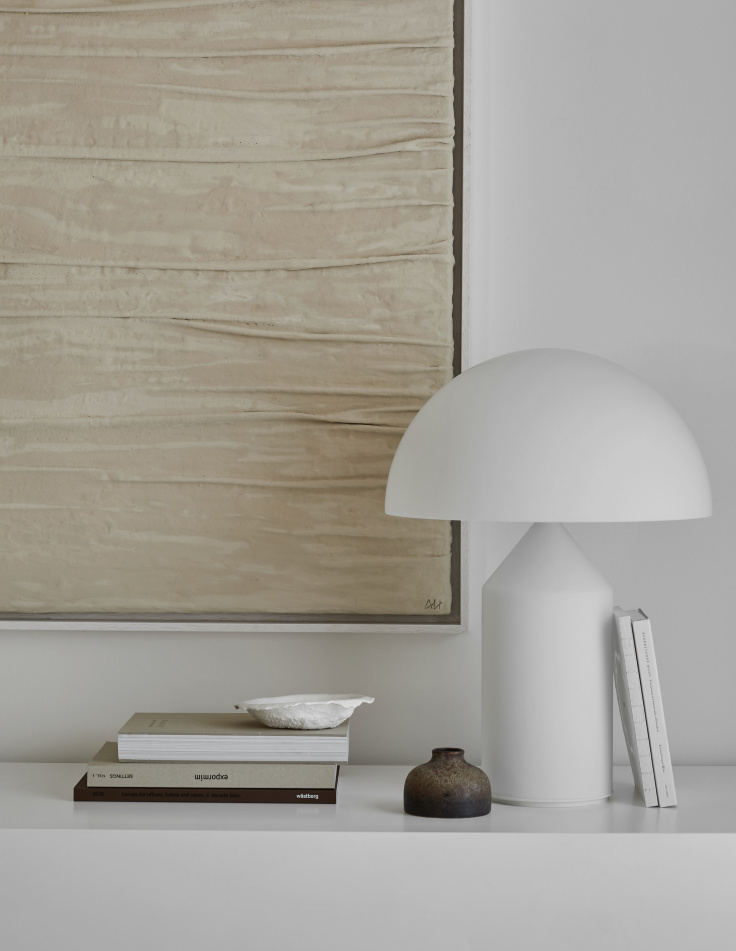 I am a huge fan of lamps, and especially those made with opal glass. They are the perfect addition to any room, to prettify a bland and/or underlit corner of your home. They are both functional and decorative and can create the most gorgeous atmosphere.
Opal glass was first manufactured in the 16th century in Venice, Italy. Opacifiers like bone ash, tin dioxide, fluorine or other compounds are added to the glass melt, creating the distinctive milky white color while remaining a little transparent.
Turn on an opal lamp on your sideboard, side table, nightstand, mantel, console, desk bookshelf or countertop… and you've got an elegant, soft, and warm glow.
Here, I'm sharing with you my go-to table lamps made with opal glass. These models are often featured in the homes you see on Nordic Design, and I have used this list countless times for interior design projects.
I've also highlighted a few of my personal favorites, but I love them all – They are all versatile, with interesting shapes and silhouettes, and a timeless appeal.
The rest of the article is reserved for ND Insiders. Join the club & enjoy exclusive access to content, features, and resources.
First photo: Osman Tahir
---