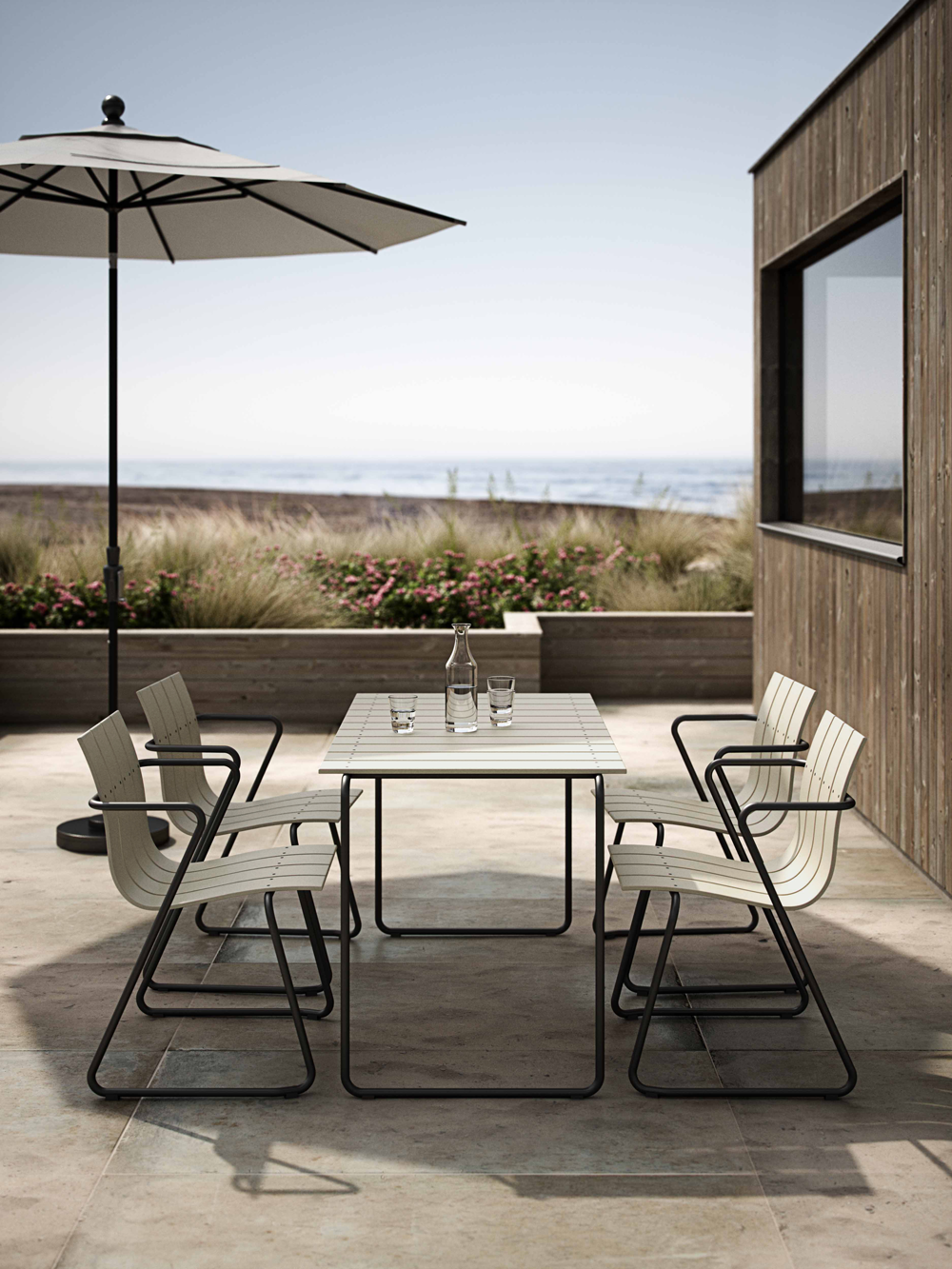 Oh, summer. Raise your hand if you dream about putting away those winter boots and trading them for sandals. Or al fresco dining after a long day relaxing by the pool with a glass of cold rosé.
If so, you probably already have started thinking about your outdoor living situation.
Looking to update your patio, garden or balcony with stylish and comfortable furniture? I've got you covered!
Here, I've rounded up my go-to Scandinavian brands with weatherproof outdoor sofas, chairs, table, benches, and accessories you ought to check out.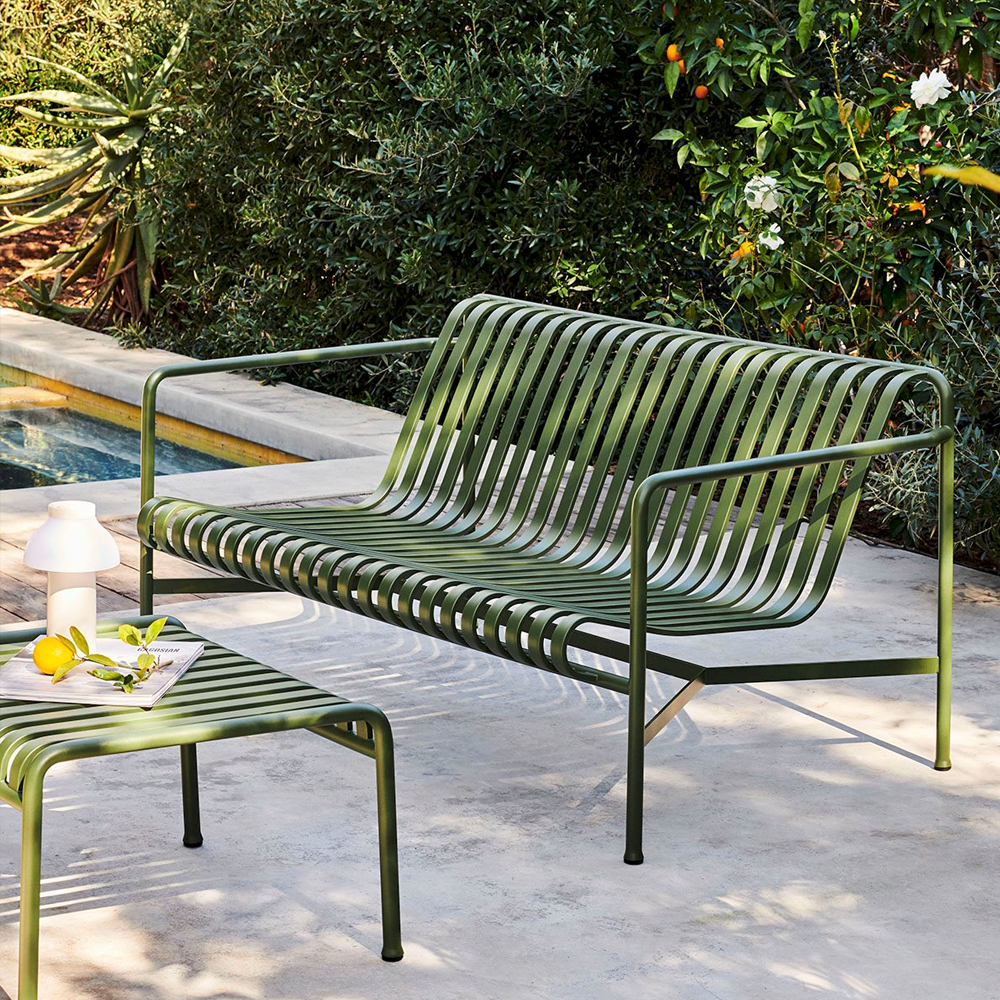 Hay
I am a long-time fan of the Danish brand's Palissade series (shown above) designed by Ronan and Erwan Bouroullec. They recently created the Balcony collection which also featured a variety of chairs, tables, and benches in powder-coated steel in a range of colors. Sleek and versatile designs you will enjoy for years.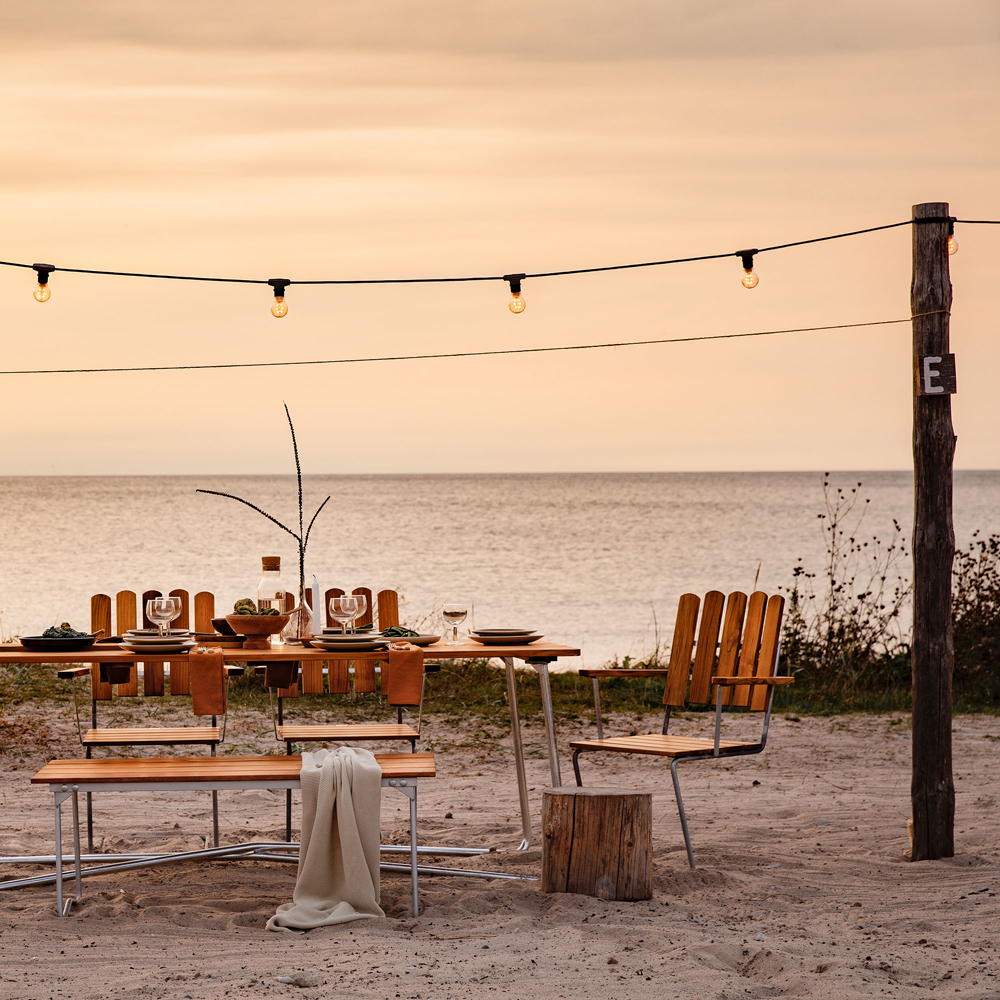 Grythyttan
Classic Swedish desins from the 1930s by Arthur Lindqvist. The family-owned company stands for quality in manufacturing, materials, and design that lasts for generations.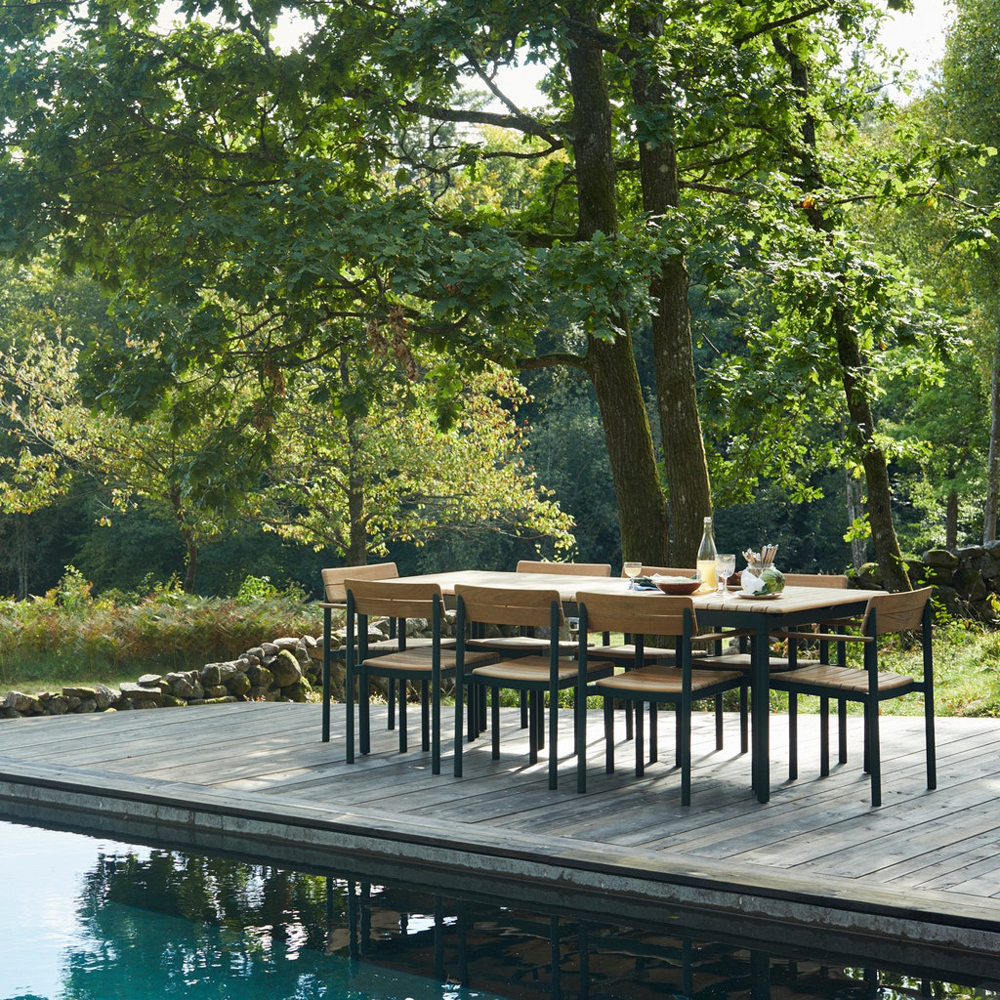 Skagerak
Skagerak is a Danish company deeply rooted in its Scandinavian heritage and craftsmanship. Think functionality, simplicity, enduring aesthetic and sustainably-sourced materials. The assortment includes outdoor sofas, lounge chairs, dining sets, tables, umbrellas, benches, and more. I personally own two Between Lines Deck Chairs that I love, and I am eyeing the new Pelago collection for the patio.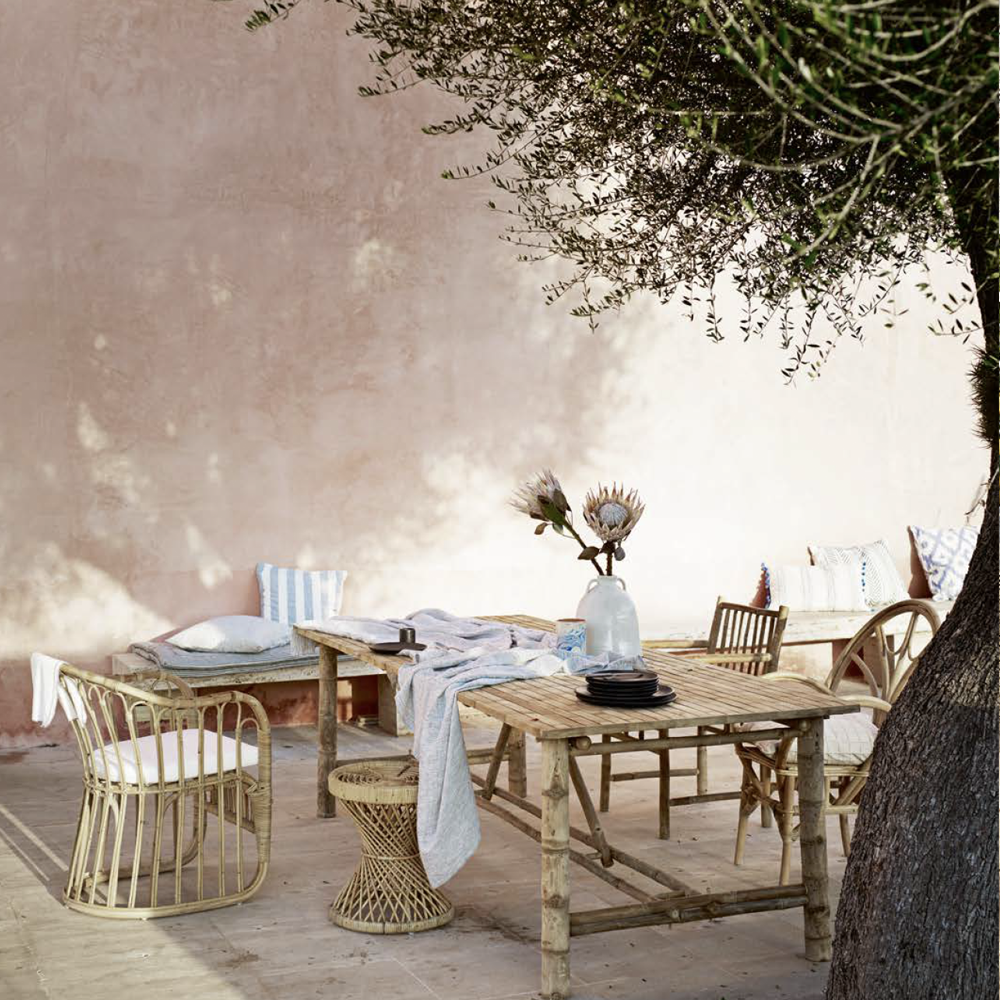 Tine K Home
A clean and elegant bohemian style inspired by travels, nature, and traditional handcraft, with that Scandinavian simplicity that we love. The assortment is all about exotic accents, natural materials, and soft hues. It is a contemporary look that exudes tranquility and warmth that makes me dream of summer days…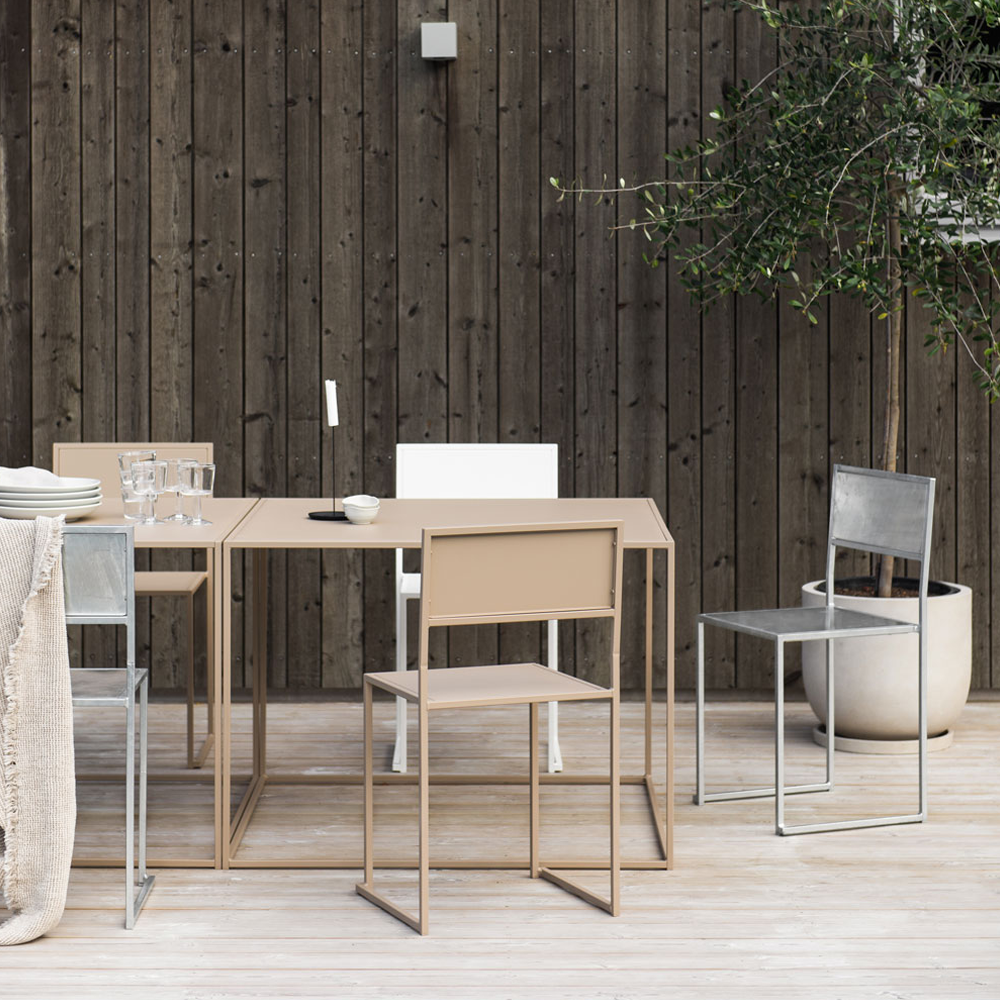 Design Of
The Swedish company's products are recognizable by their sleek, straight lines, and minimal look. Plus: The pieces are good-looking enough that they also look great inside the home, too! Sadly, the brand doesn't look available outside of Scandinavia yet…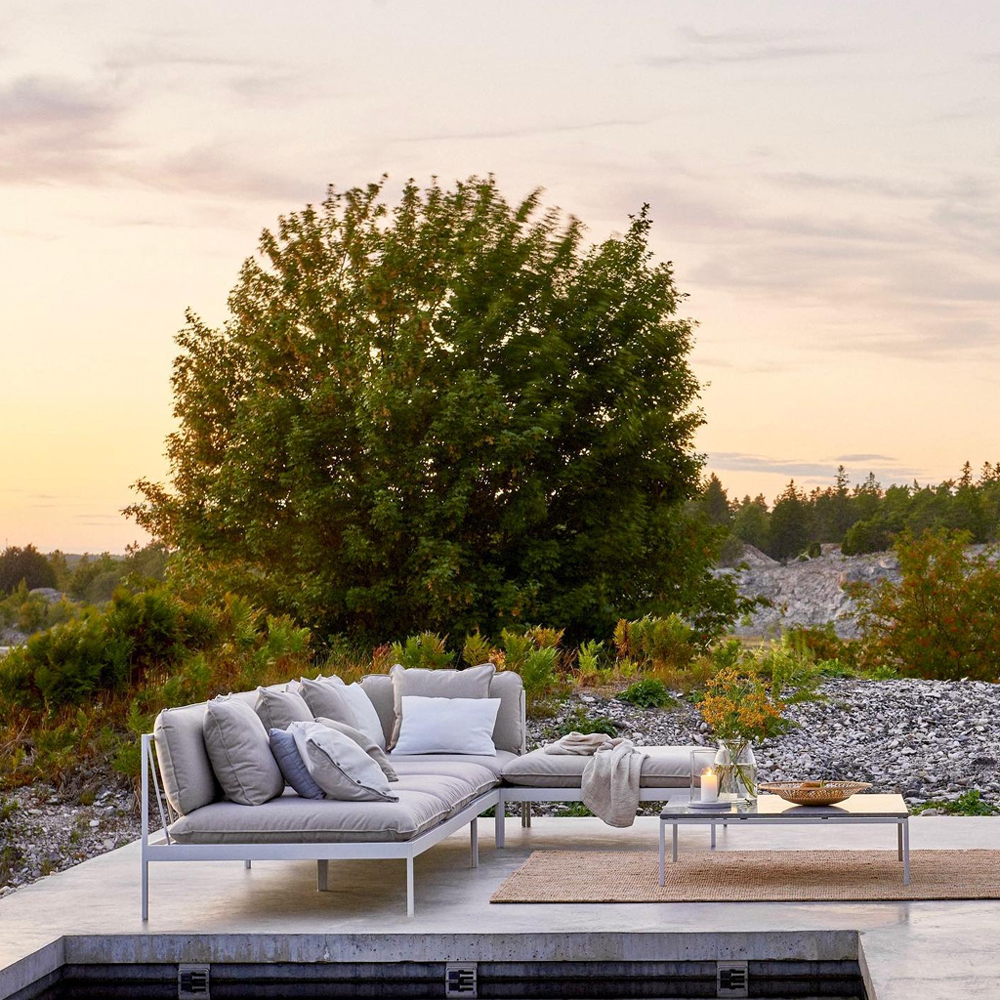 Skargaarden
Scandinavian-designed, modern outdoor furniture that feels effortless. Each design is simple in its details showcasing that less is usually more. The products are made from the highest quality materials such as sustainably-sourced, rot-resistant hardwoods that can withstand harsh weather conditions. They are expertly crafted by skilled artisans in a small Swedish town.
Massproductions
A Stockholm-based furniture company that develops high-quality, tactile furniture in a modernist spirit. The outdoor collection is still rather small, but I am loving its versatility and eye-catching design.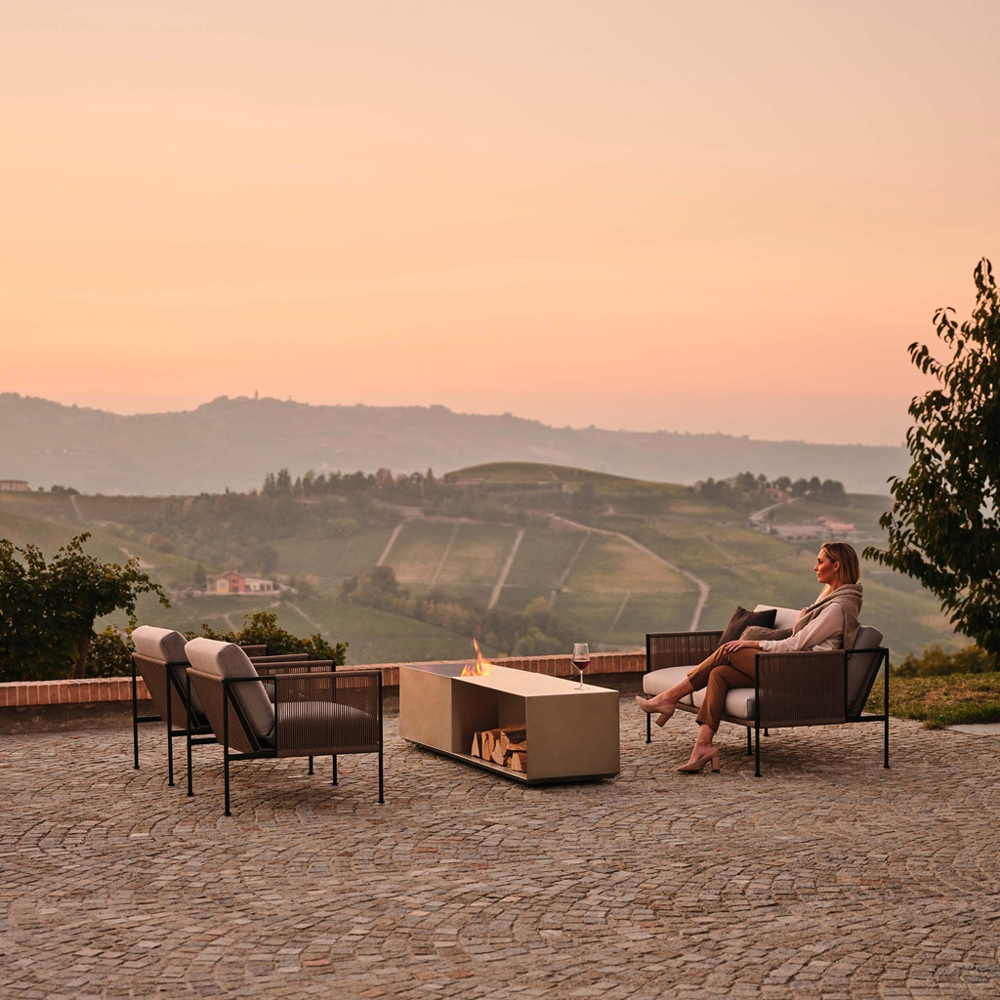 Röshults
The Swedish company is well-known for its gorgeous outdoor kitchens with distinctive design, high-quality materials, and careful engineering. It is no surprise that it is now also carving a name for itself for its luxurious outdoor furniture.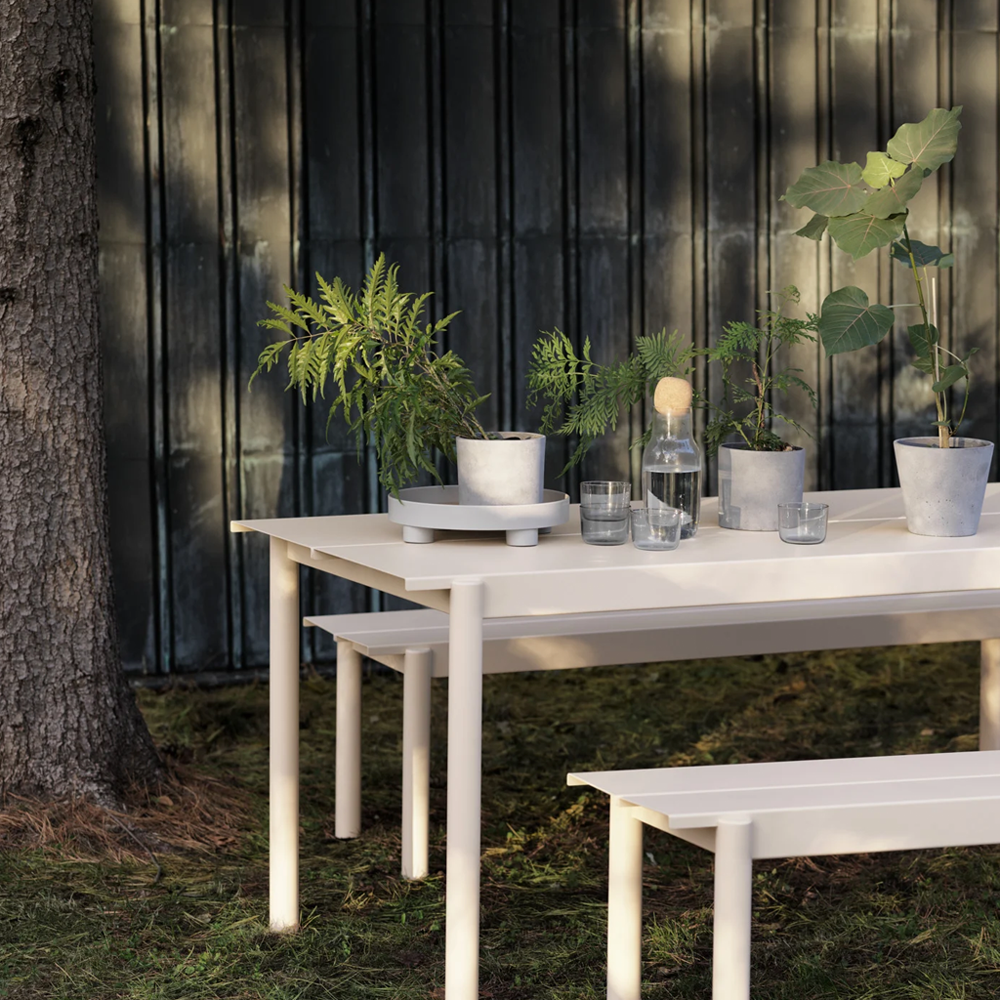 Muuto
The Danish brand's outdoor collection was launched in 2019. It includes tables, chairs and benches in beautiful matte tone, all made of weatherproof and durable hot-dip galvanized steel. A minimalist look that is perfect for modern, understated, and casual settings.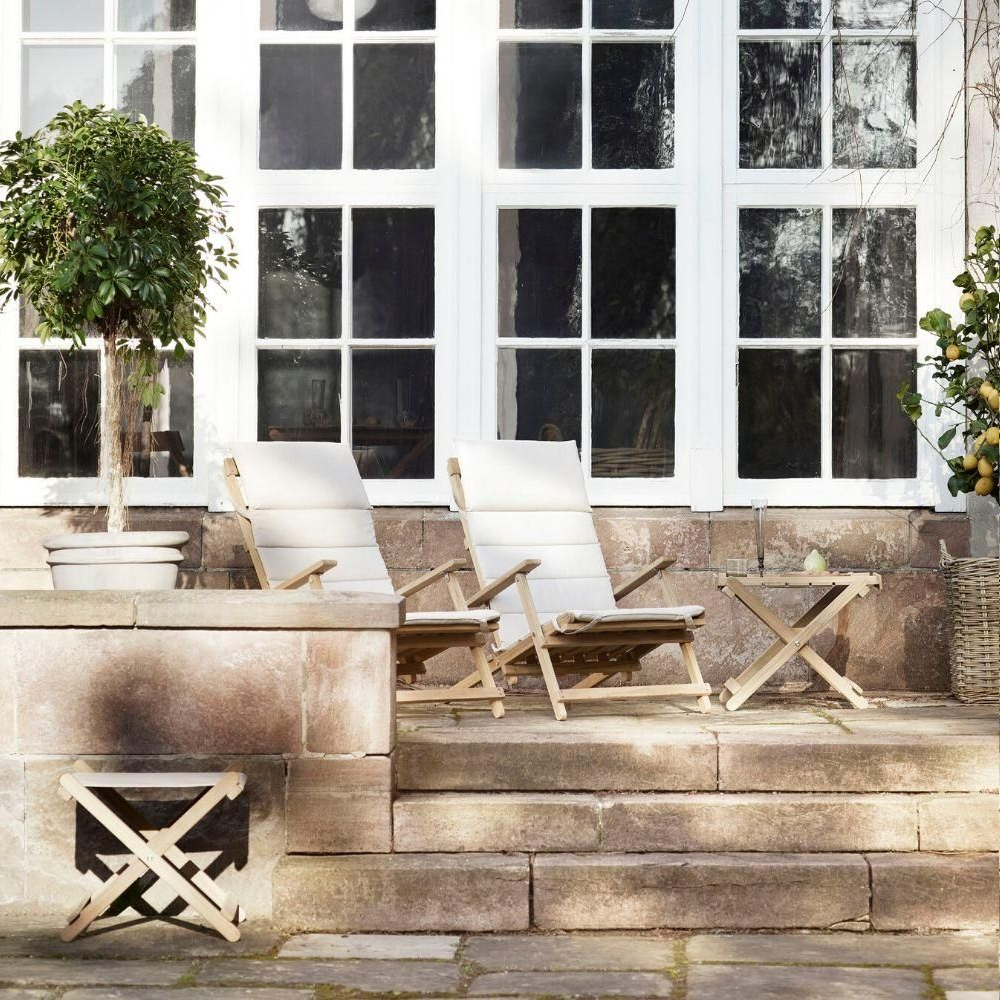 Carl Hansen & Son
The company is bringing designs by famous Danish masters like Bodil Kjær, Børge Mogensen and Morten Gøttler to the outdoors. Each piece offers an elegant harmony between design and architecture, crafted in high-quality, natural materials by expert artisans with an attention to detail. The collection includes tables, deck and dining chairs, footstools, trays and benches.
Ferm LIVING
Minimalist designs with a graphic, Scandinavian touch. The assortment includes plant boxes and pots, deck chairs, tables, benches, hammocks, and rugs. The Desert lounge chair, shown above, is a personal favorite.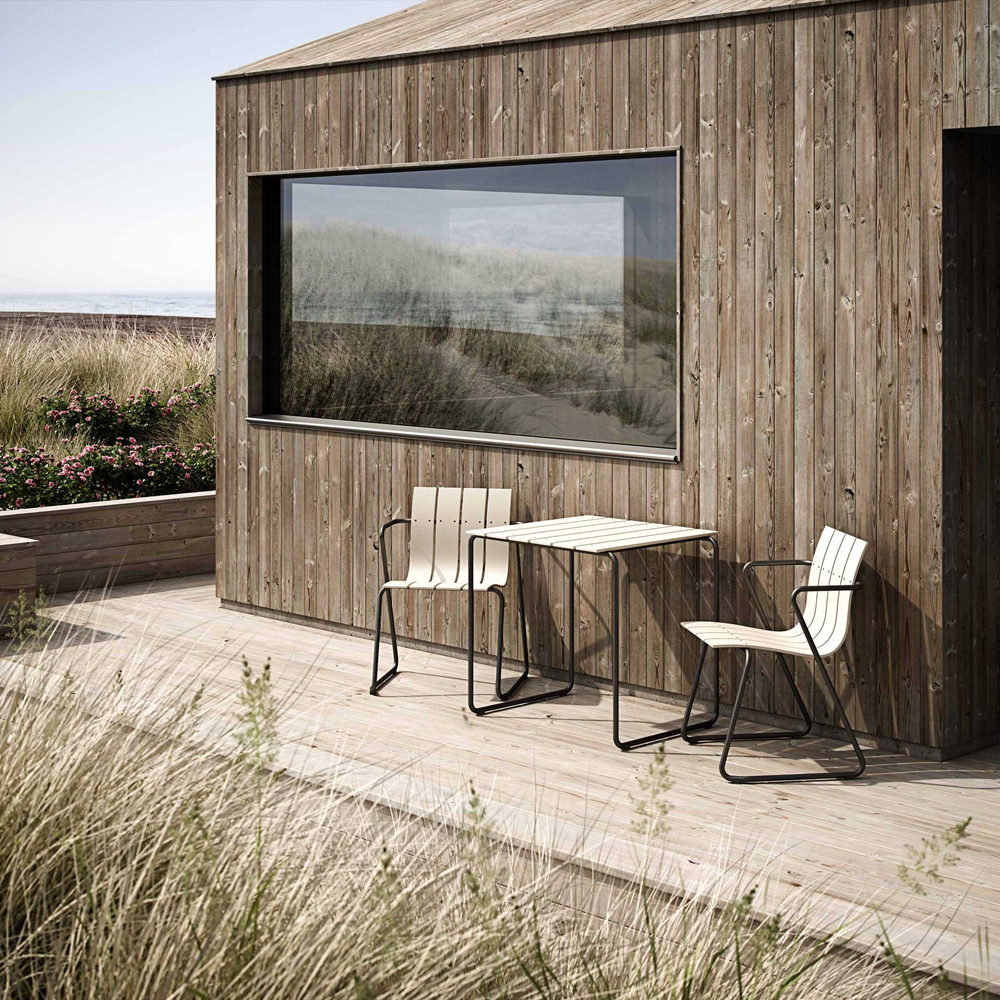 Mater
Danish Mater doesn't have a broad assortment for outdoor living, but it has a rather unique collection that is absolutely worth mentioning: The Ocean patio series. It is a reinterpretation of the furniture range designed by Nanna & Jørgen Ditzel in 1955, and it is made of ocean plastic waste and recycled fishnets. The recently launched Ocean 2.0 is crafted from Carlberg's discarded beer kegs. The seats and tabletops are formed by strong slats, and the airy design is complemented by grey-coated metal frames. All components are recyclable.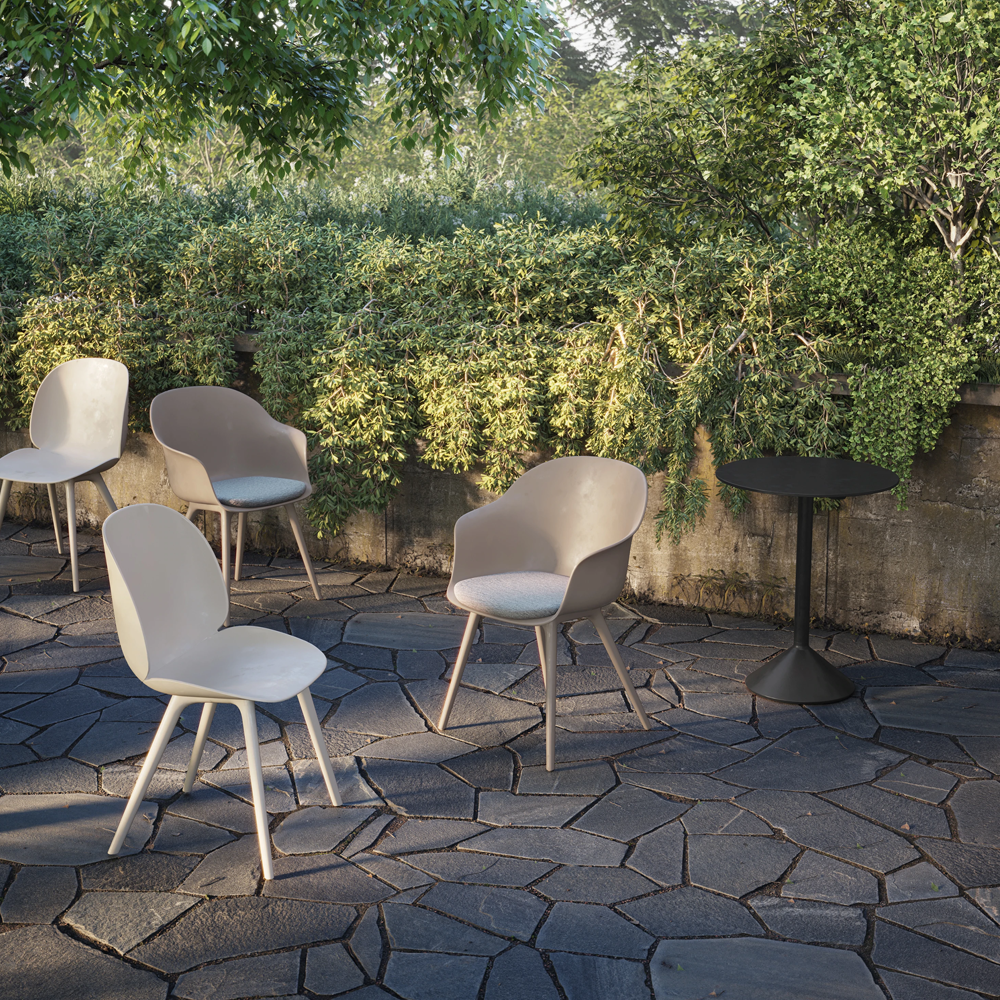 Gubi
If you've been a fan of the Danish brand's beloved Beetle and Bat chairs by GamFratesi, you will be pleased to know that outdoor versions now exist, and they have the same elegant, contemporary aesthetics. The company also extended its outdoor assortment with weatherproof Pacha sofas, lounge chairs, and ottomans, as well as a new Bohemian collection in rattan, TS tables, and more.
Photos: All photos are from each respective brand; The first one is by Mater.
---