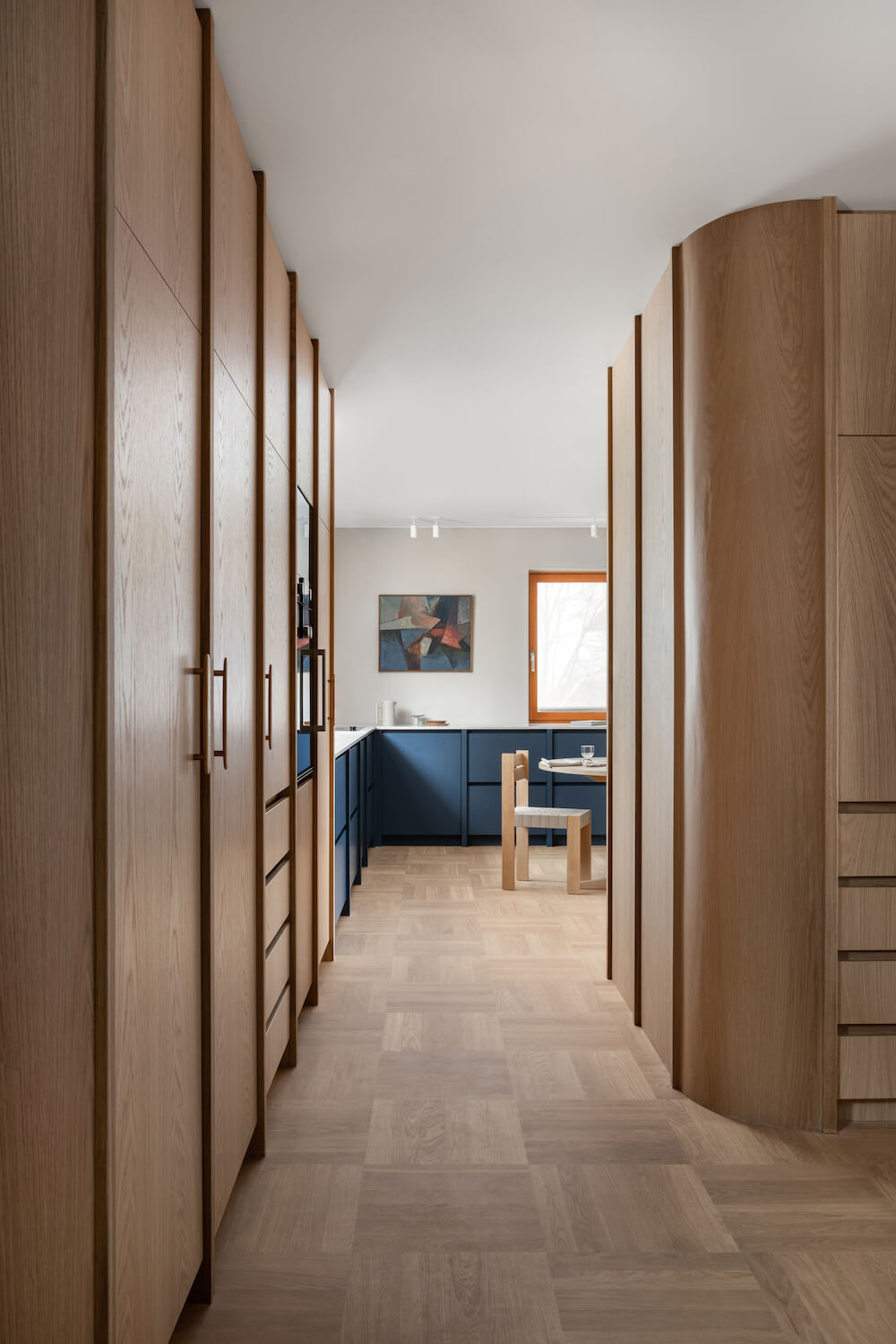 Experience the time-defying allure of Nordiska Kök and architect Ingrid Pay's 60s-inspired oak kitchen—a captivating blend of nostalgia and contemporary sophistication that transcends eras, redefining the art of timeless design.
Nordiska Kök, the renowned Swedish kitchen manufacturer, has joined forces with Norwegian architect Ingrid Pay and created a stunning oak kitchen design that seamlessly blends 60s-inspired aesthetics with contemporary functionality.
Pay's Scandinavian interior style, infused with a forward-thinking twist, brings a refreshing touch to this architectural masterpiece.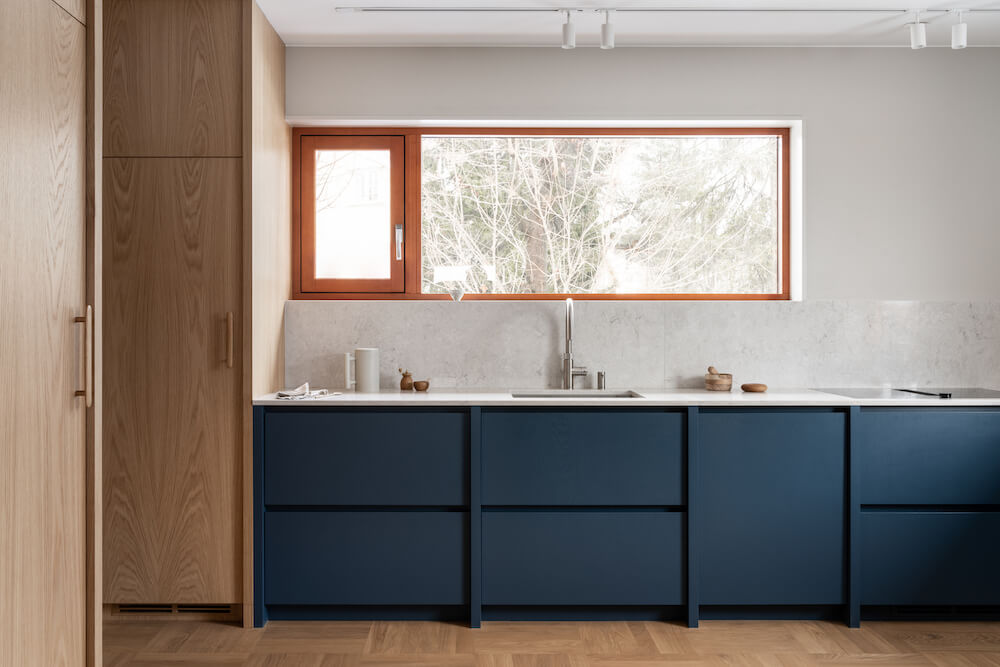 "Whenever planning a space, quality and timelessness are true core factors to me. I want to feel at home in this kitchen both this season and the next. I think it's important to create solutions with longevity in mind. Our current home is from 1961 and really merges both the sixties and modern-day aesthetics." – Ingrid Pay, architect
Design and Features
The grandiose oak kitchen embodies Pay's vision of merging warm natural tones with an unexpected blue contrast. The cabinets, with their rounded corners and external frameworks, boast custom-made craftsmanship that extends all the way to the ceiling.
The kitchen showcases a unique color palette, with darker oaks harmoniously complemented by vibrant blues, creating a well-curated mix.
Specially designed handles in neutral lacquer adorn the oak cabinets, enhancing their sleek and elegant appearance.
"I wanted to create a custom-made and built-in kitchen space that doesn't compromise with high quality. Nordiska Kök was the given option. Nordiska Kök were very precise, implementing each aspect of my very detailed kitchen vision", Pay explains.
"I was longing for an old-meets-new kind of aesthetic while my husband wanted a charming, traditionally French countryside-influenced kitchen in green. Naturally, we had to compromise, and warm oaks with unexpected blues was the result. It is colorful, yet traditional and will stand the test of time."
The kitchen's quartz composite worktop adds a contemporary touch to the 60s-inspired design.
Soft corners and tactile detailing further elevate the kitchen's aesthetic appeal.
Noteworthy is the seamless transition from the kitchen into the hallway, where built-in wardrobes mirror the design of the kitchen cabinets.
A captivating blue display cabinet with lined glass adds visual interest, reflecting Pay's fondness for the intricate detailing.
"We also prioritized the social aspects of a kitchen", explains Pay. "The idea of a countryside kitchen really sparked the idea to go bigger, with an inviting kitchen table placed in the very middle. Contemporary spaces tend to be open and minimal, but we wanted that buzzy, homely feel. We see it as a natural meet-up point for the family.
A personal favorite is the door to the display cabinet, which is inlined glass. It elevates the space, and you're also able to see what's going on behind there. I really like the rounded corners too; they are modern yet soft and build on the soothing energy."
Architect Ingrid Pay
Ingrid Pay's architectural journey was influenced by her father's involvement in housing development, nurturing her passion for building planning and design from an early age. Today, she works at Lund+Slaatto Architects and owns Pay Hus, in Oslo. She channels her creative vision and mathematical arts into her projects, exemplifying a Scandinavian interior style with a contemporary twist.
"As long as I remember, I have always loved to deeply indulge in my father's drawings and as an architect, you do work very focused on projects. To me it's hectic and exciting, but most importantly meaningful." – Ingrid Pay.
About Nordiska Kök
Nordiska Kök is a distinguished Swedish kitchen manufacturer renowned for its commitment to timeless design and exceptional craftsmanship. With a vision to create functional and beautiful kitchen spaces, Nordiska Kök combines Scandinavian aesthetics with innovative solutions. Its portfolio showcases diverse projects and styles, each reflecting a dedication to quality, sustainability, and attention to detail.
Nordiska Kök's collaboration with architect Ingrid Pay breathes new life into the 60s-inspired oak kitchen, showcasing the timeless charm of this iconic design era. By blending nostalgic elements with contemporary aesthetics and functionality, they have created a space that pays tribute to the past while meeting today's demands.
With its captivating color palette, sleek craftsmanship, and enduring appeal, this oak kitchen is a testament to the power of timeless design in the modern home.
Styling by Susanne Swegen
Photos: Dag Sandven for Nordiska Kök
---