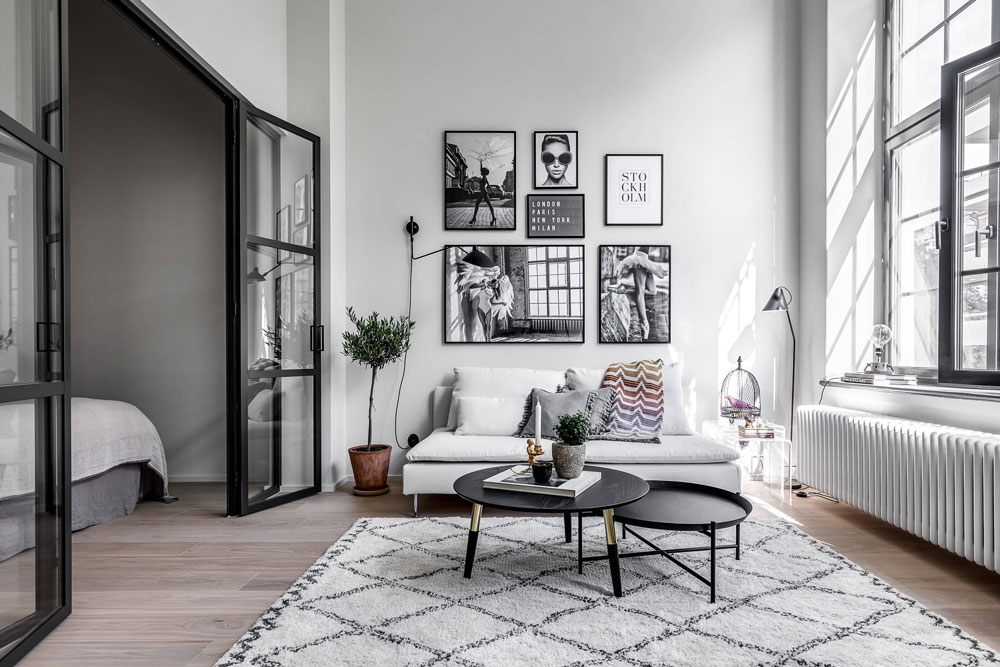 Space is often hard to come by in a large city, and flats with limited square footage are usually the norm. But sometimes, all you need is a room with a bed and a small kitchen for a place to call home. This 36-square-mater urban adobe as it all, and more!
The renovated Stockholm loft, located in a former brewery in Stockholm, feels open and spacious. It is a light-filled space with high ceilings and wall of windows, with a Nordic style and design features. It has a cool, contemporary vibe, but still looks like a comfortable home.
Glass partition walls and doors are totally on trend right now, and understandably so; they automatically give a modern industrial touch, while being an unobtrusive way to divide a room.
This is another great example of a well-designed small home.
Photos: Alexander White
SaveSave
P.S. I will launch my latest collection of original paintings very soon! If you'd like to find out more, get on my waitlist and I'll send you a sneak peek soon.
---