Here's a beautiful 37-square-meter home in Sweden. It is staged for sale, and yet it has a warm, inviting lived-in look. With a simple and soft palette, the place is beautifully furnished with a mix of vintage and modern design pieces (see below for a few key items), creating an interesting and personal style. The atmosphere is serene and relaxed
There is a good amount of art, which I love. I spot prints by Silke Bonde, Studio Esinam, Riika Kantinkoski, Olga Stepanian, and By Garmi, among others.
Did you know? I mentor and teach homeowners the skills, know-how, and design principles for improving their home and creating a beautiful Scandinavian interior they love - Find out how!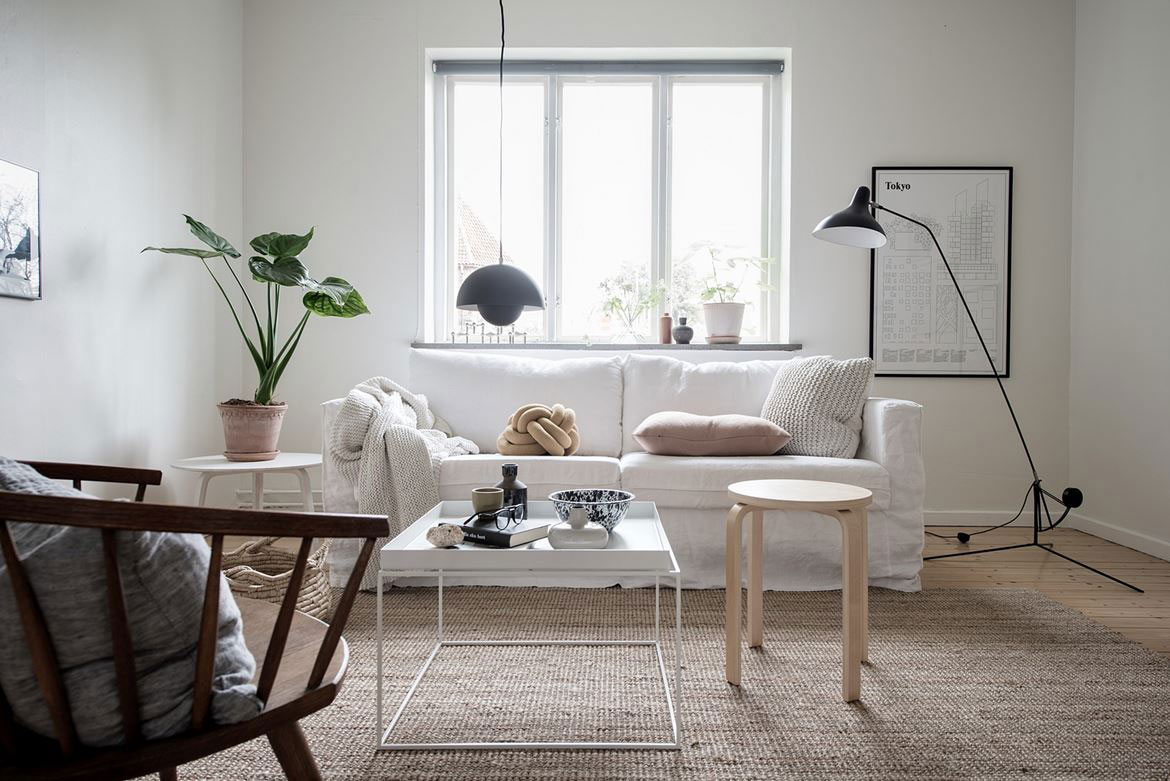 SHOP THE LOOK
Styling: Emma Fisher
Photos: Maria Sahlander
SaveSave
---