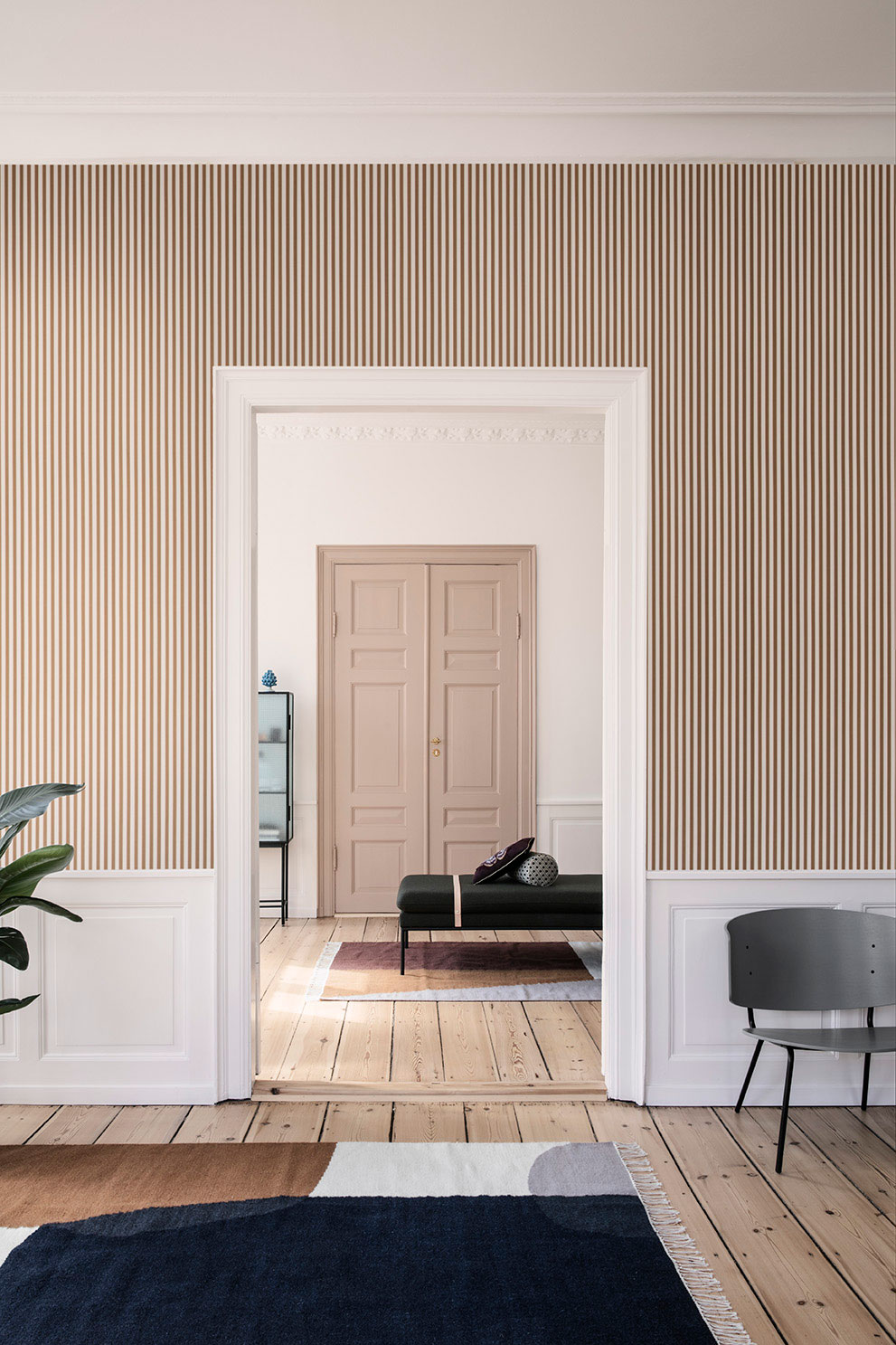 Danish design brand ferm LIVING has built a reputation for its innovative exploration of volumes, geometry and graphical elements, and the Autumn/Winter 2017 collection is living up to expectations. Called "The Home", the new assortment is all about creating a space that is personal, representative of who we are and who we want to be.
"It's that certain scent, a familiar atmosphere, walls that know your name. So much more than just a place, THE HOME is where we feel at ease. It's where we are who we are. It's the space that lets us grow into who we wish to become. For our new AW17 collection we asked ourselves what makes a good home."
The assortment has a touch of decadence, but with the usual Nordic aesthetic, where form meets function. There is an obvious Art Deco influence, too – Just look at their new room dividers, coral-inspired wallpaper, poufs with bold curves, and pink sculptural jars, among others.
It is worth noting the shades used for the walls, trims and ceilings in the pictures below, and especially the colour blocking around the door (defined as the use of contrasting blocks of solid colours) on the first image – It is graphic, playful, and adds dimension. I wouldn't use such brown in my own home, but I find the look very interesting.
What do you think of the new assortment?
Photos: ferm LIVING
SaveSave
SaveSave
SaveSave
SaveSave
SaveSave
SaveSave
---