While doing some research for my dining room renovation, I came across this beautiful home – It is a model apartment for Swedish real estate company JM, and it was styled by Marie Ramse. Her name probably rings a bell, as her work has been featured on Nordic Design in the past. She has a gorgeous signature style; the interiors here, here and here are totally inspiring. And this place shown below is also pretty stunning, am I right?
Marie created a sophisticated look, with a calming palette of warm greys and brown tones (mostly from wooden elements). She went for quality materials and furnishings from Scandinavian brands such as Vipp, Montana, Georg Jensen, Menu, and &Tradition, among others. She used stainless steel, oak, marble, limestone, linen and wool… Such a great mix of tactile materials! A few black elements add just enough contrasts.
Enjoy!
Did you know? I mentor and teach homeowners the skills, effective action steps and designers' secrets for improving their home and creating a beautiful Scandinavian interior they love - Find out how!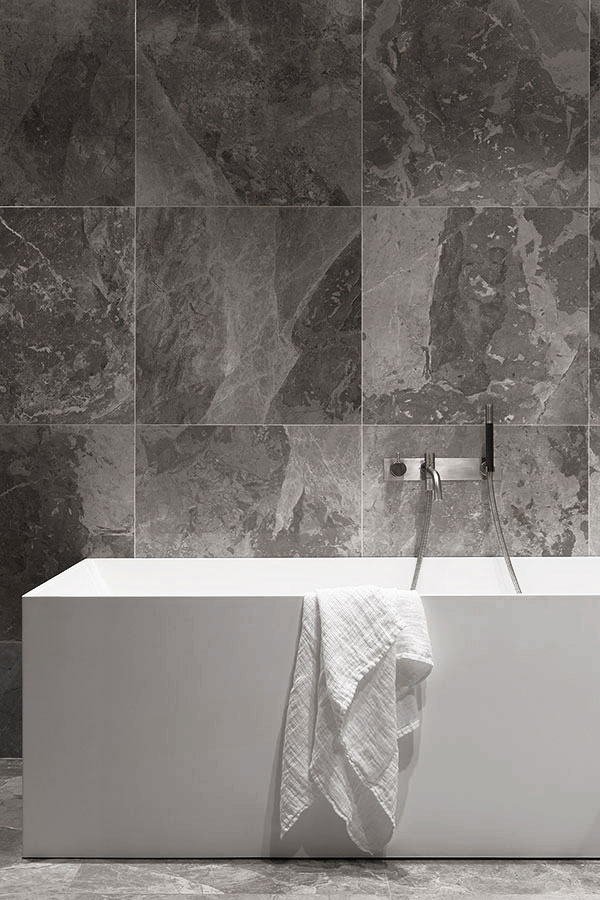 Styling: Marie Ramse
Photos: Emily Laye
---