I got some real eye candy for you today. I mean, check out this fantastic place!
Designed by Pella Hedeby and Marie Ramse, the interior is luxurious, stylish and oh so interesting! It has an uncommon but very interesting color scheme: a light pink hue matched with a dark gray and a few brown accents. The kitchen is by Vedum, and features a coffee brown worktop an backsplash paired with a nougat brown cabinet. The bedroom is dark, cozy and inviting. I like how Hedeby and Ramse succeeded in creating a consistent décor throughout the place, without being overly matched. Add to the mix beautiful furnishings, soft textiles and natural materials… Gorgeous, unique and sophisticated!
P.S. You can now learn the skills, know-how, and design principles for improving your home and creating a beautiful Scandinavian interior - Find out how!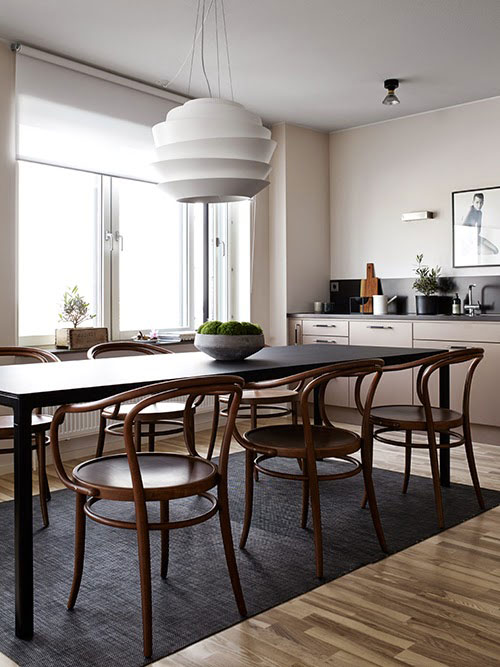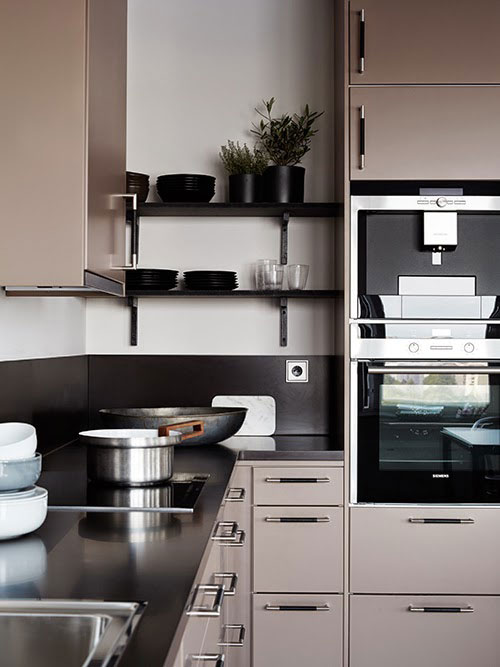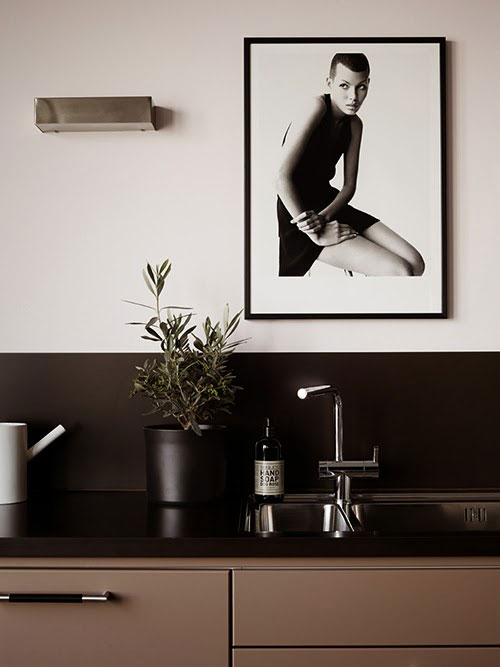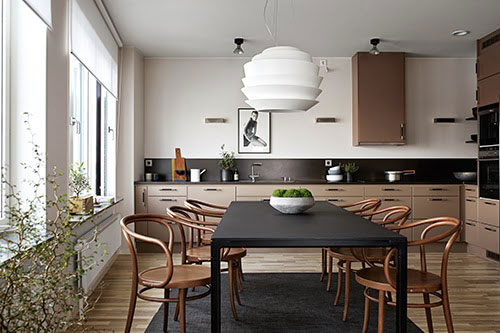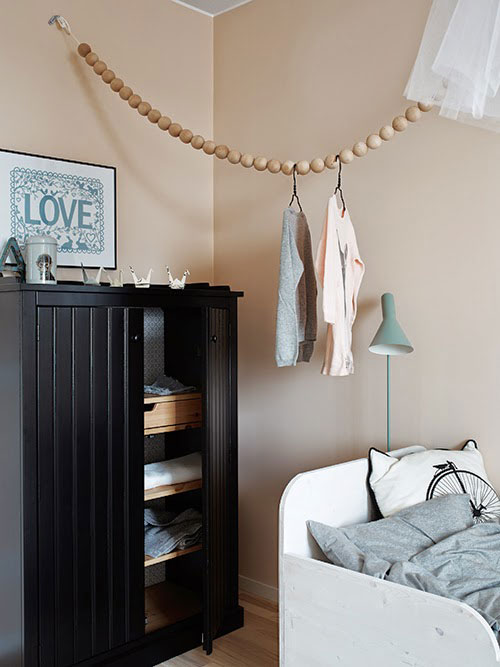 Stylist: Pella Hedeby and Marie Ramse
Photos: Kristofer Johnsson
---