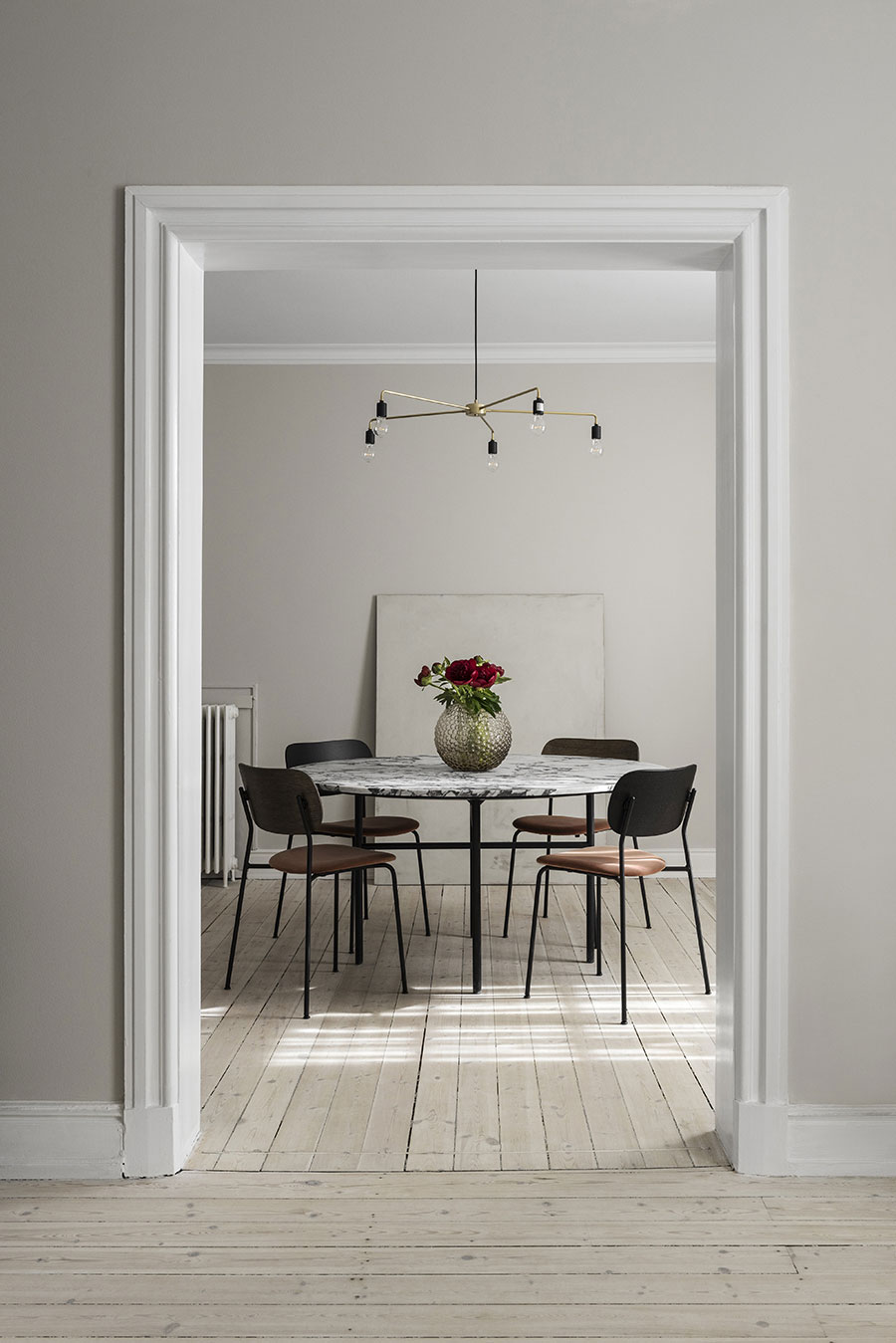 .
Joachim Engell-Hansen is the design director of a Danish brand we all love: MENU. At only 26 years old, some might say he is quite young for such a crucial role, but design is part of his DNA. He is the grandson of Menu's founder, and his dad eventually took over the reins. His sister also works for the company, the other one owns a design store in Oslo, and his brother founded &Tradition. Joachim has been working for the brand for the last 7 years, and the business graduate definitely has had a positive influence on the creative direction of MENU, with the help of Jonas Bjerre-Poulsen of Norm Architects. Indeed, the assortment now offers high-quality furniture and home accessories, with thoughtful details and timeless aesthetic. The brand's identity also represent this design ethos.
Interesting fact: The company was originally called the Danish Steel House, when founded in 1979, and was making kitchen utensils.
Today, you can peek inside Joachim's beautiful home in Frederiksberg, Copenhagen. Without any surprise, MENU products can be seen throughout: A Snaregade table with a stone slab, Co dining chairs, a Tribeca pendant, a Cyclades vase, and a Plinth coffee table, to name a few. The look is understated yet refined, with a neutral palette. The bare wooden floors add to the pared-back style, while textures enrich the space. Joachim achieved a great balance between minimalism and a warm interior, with handpicked items and personal touches here and there. It is devoid of clutter, with intentional simplicity.
Enjoy!
For more beautiful interiors, check out my inspiration gallery.
Want to give your home a serene, Scandinavian look? Check out the Nordic Design Studio for information on my e-decor packages and interior consulting.
Photos: Erik Lefvander for Residence Magazine
---