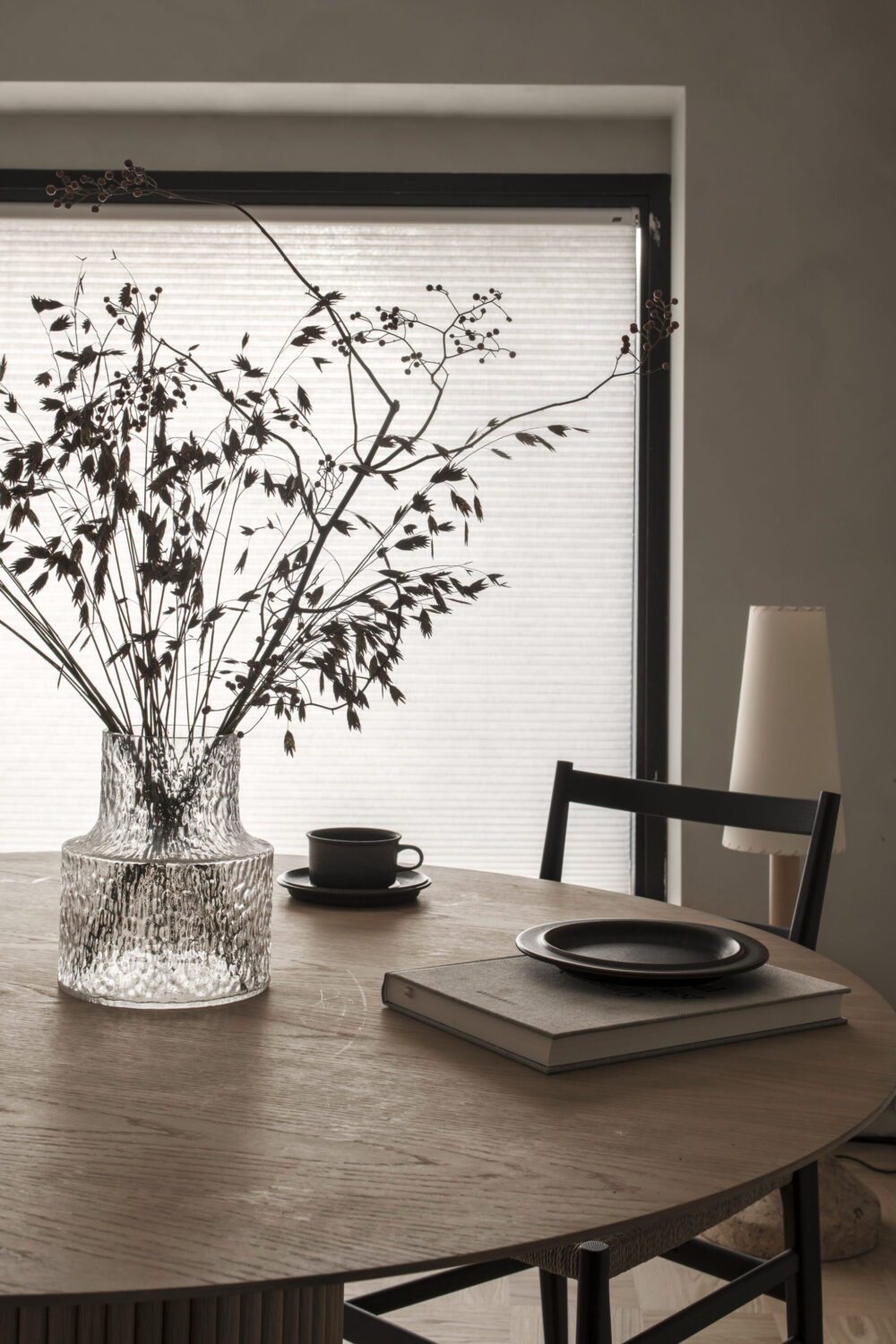 Hanna Nova Beatrice was at the helm of Residence, one of the best magazines in Scandinavia (and my favorite). She was the editor-in-chief for over seven years before recently moving on to new creative endeavors. Hanna curated only the best designs to showcase in her publication, and her sense of aesthetics clearly left a mark in the industry. She indeed had a great influence on the design scene, particularly in regard to the organization of the Stockholm Design Week.
Here, we take a peek inside her home located south of Stockholm, which she shares with her husband Matti Carlson. His name might ring a bell because he is an award-winning designer that was featured on Nordic Design before for his Hommage table; this piece can be seen in the living room, see below.
It is no surprise that Hanna's home is carefully decorated with fabulous design pieces: A Moragas lamp from Santa & Cole, a stool by Andreas Martin-Löf, a Palais Royal by Asplund, a Crown chair from Massproductions, a sofa by Andreas Engesvik for Fogia, a rug by Nordic Knots, and a vase Carina Seth Andersson, among others. The stunning kitchen is designed by Elisabet Ahlgren and Matti Carlson for Tre Sekel.
The interior is moody and warm, with lots of tactile materials such as leather, velvet, plaster, wool, jute, ceramic, and lots of different essences of wood.
Enjoy the tour!
.
.
Styling: Annaleena Leino
Photos: Andy Liffner for Residence Magazine
.
---