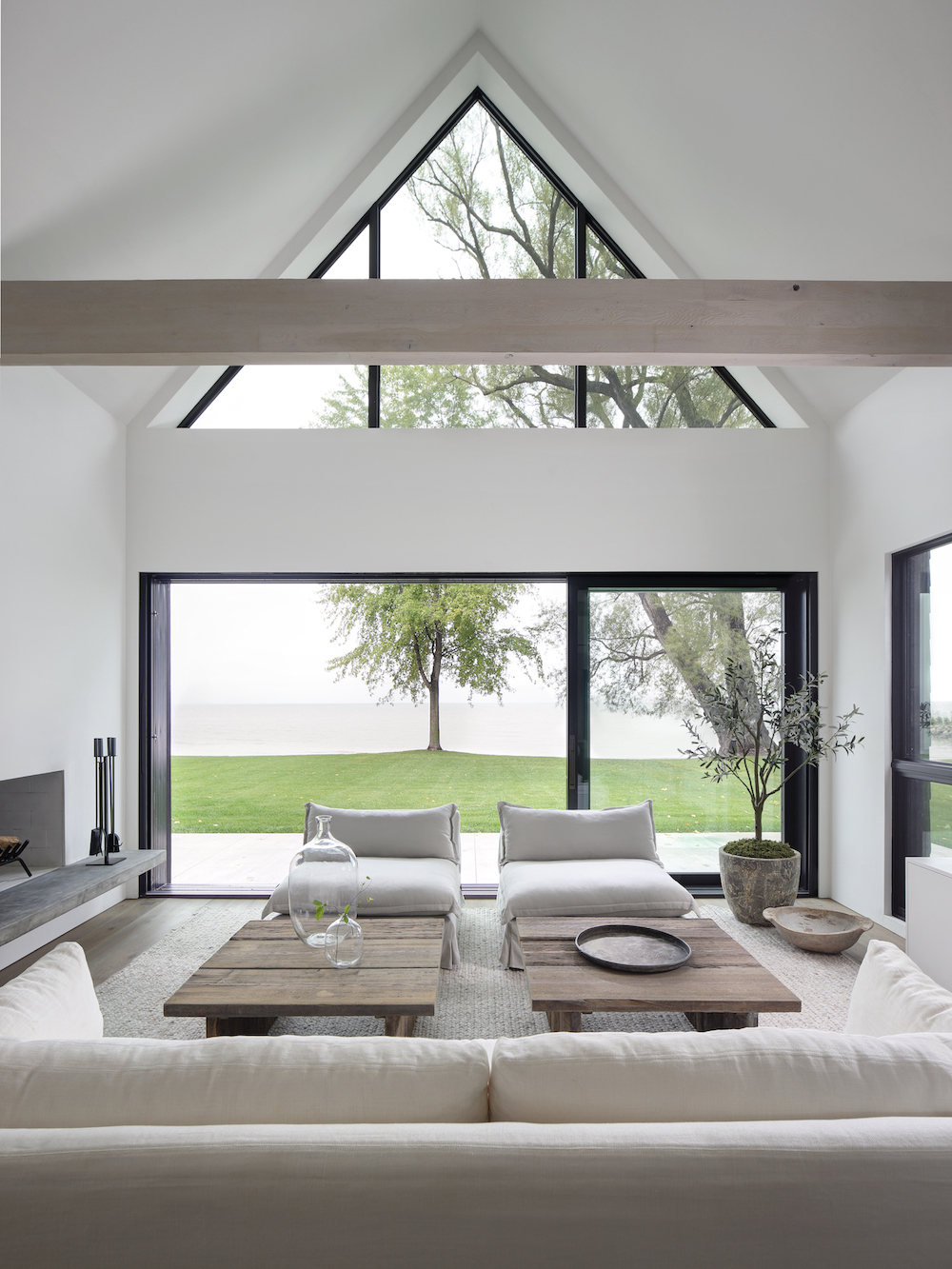 This is the stunning summer house of a Brooklyn-based family of six on the edge of Lake Winnebago, Wisconsin. Having spent her childhood in the area, Lindsay Pauly longed for a minimal and sustainable retreat to escape the hustle and bustle of the city. She worked with the firm Bruns Architecture to create a home away from home that makes the most of its picturesque surroundings.
The building, which consists of two black gabled volumes with a connecting vestibule, is clad in black tiles made of recycled rubber and plastic. It creates an interesting, mosaic-like façade that reflects the light beautifully.
The interior is spacious, with floor-to-ceiling windows, oak floors and exposed timber beams, and black steel accents that provide just enough contrast to the décor's neutral tones. The harmonious, restrained palette of colors and materials adds to the serene quality of this home. Even the dark and moody office space, which is rather unexpected, looks like a calm, soothing cocoon.
This interior is elegant and carefully edited, yet simple, unpretentious and inviting.
What an inspiring monochrome design!
.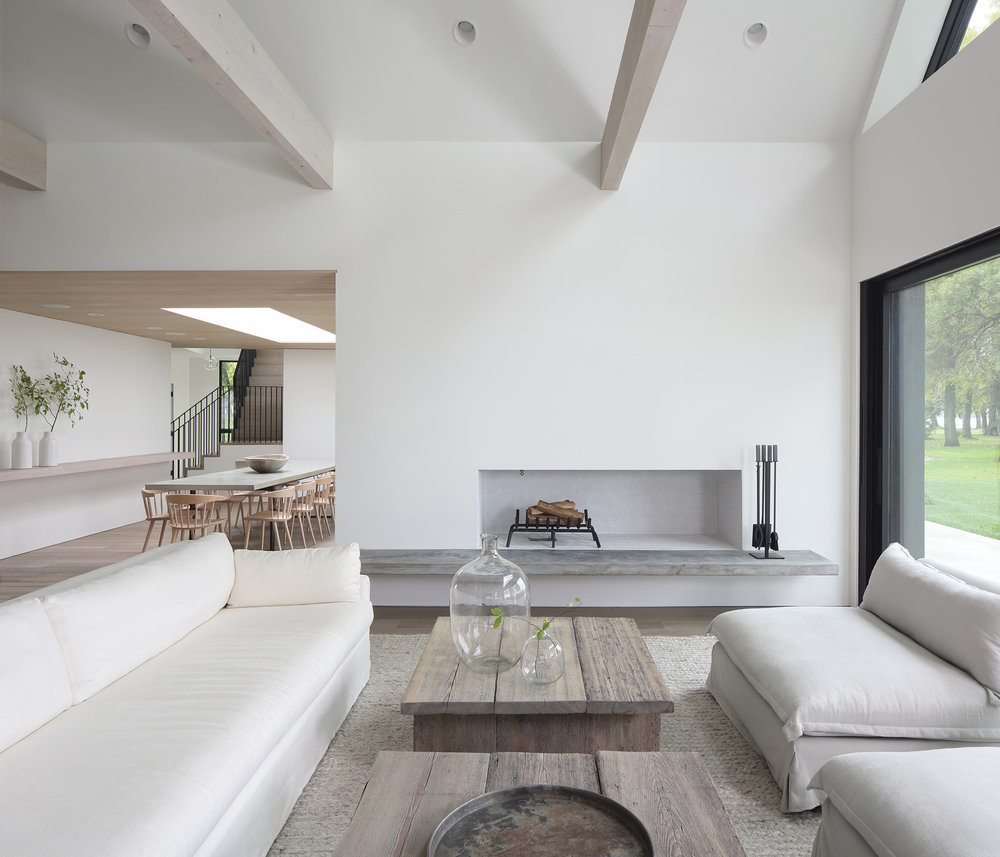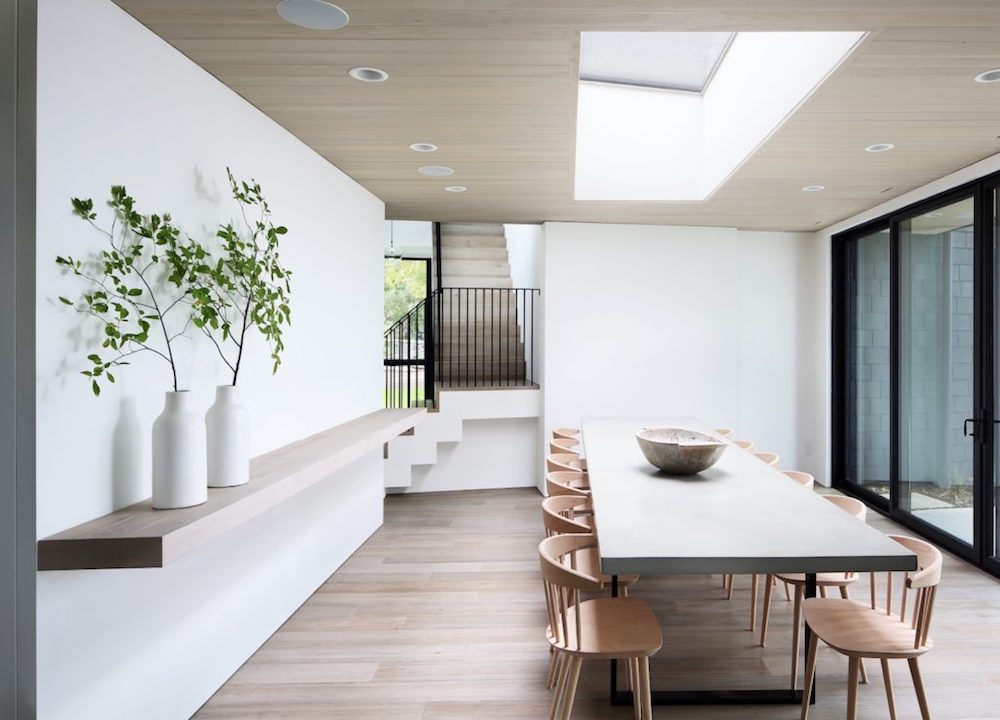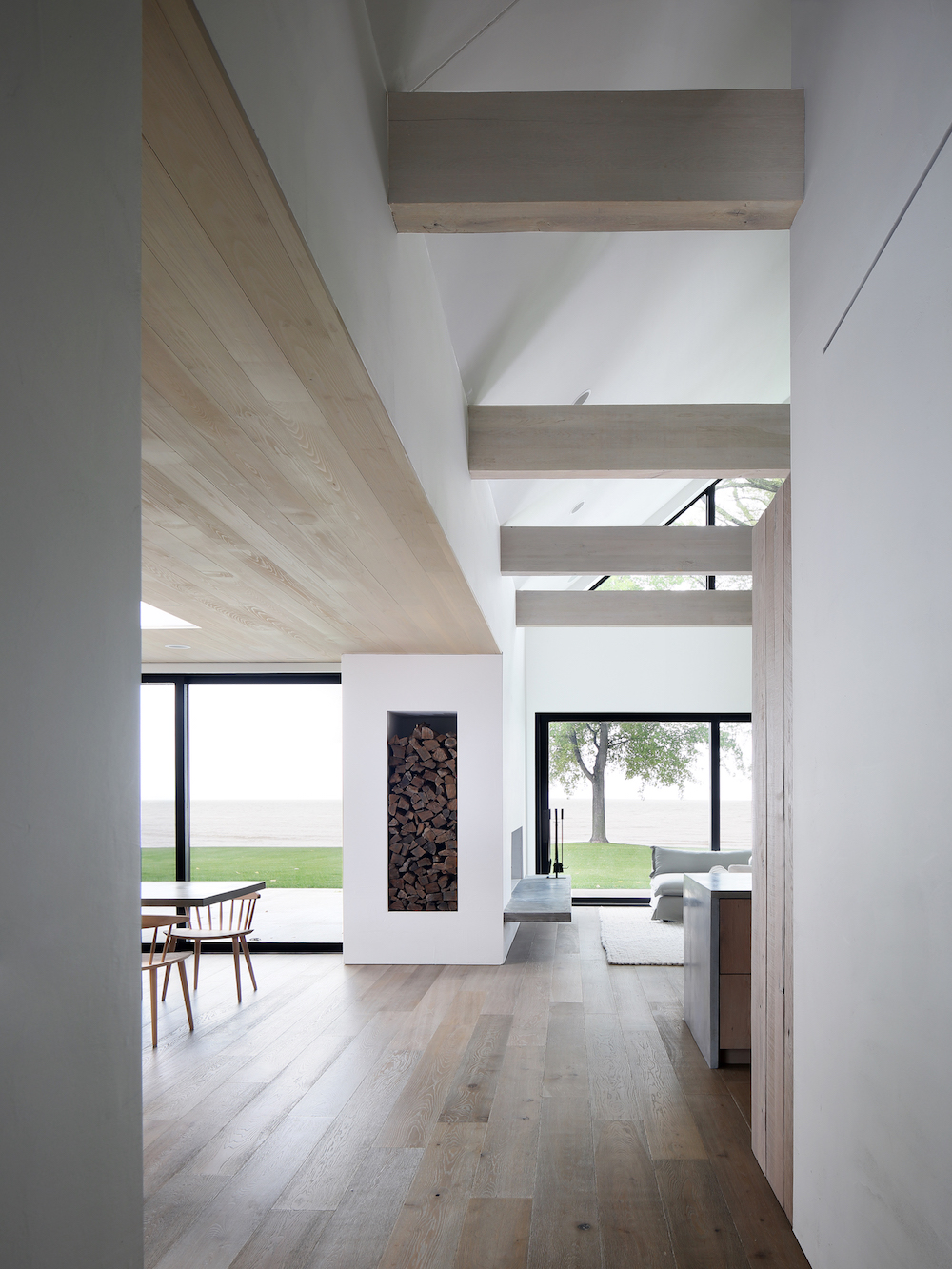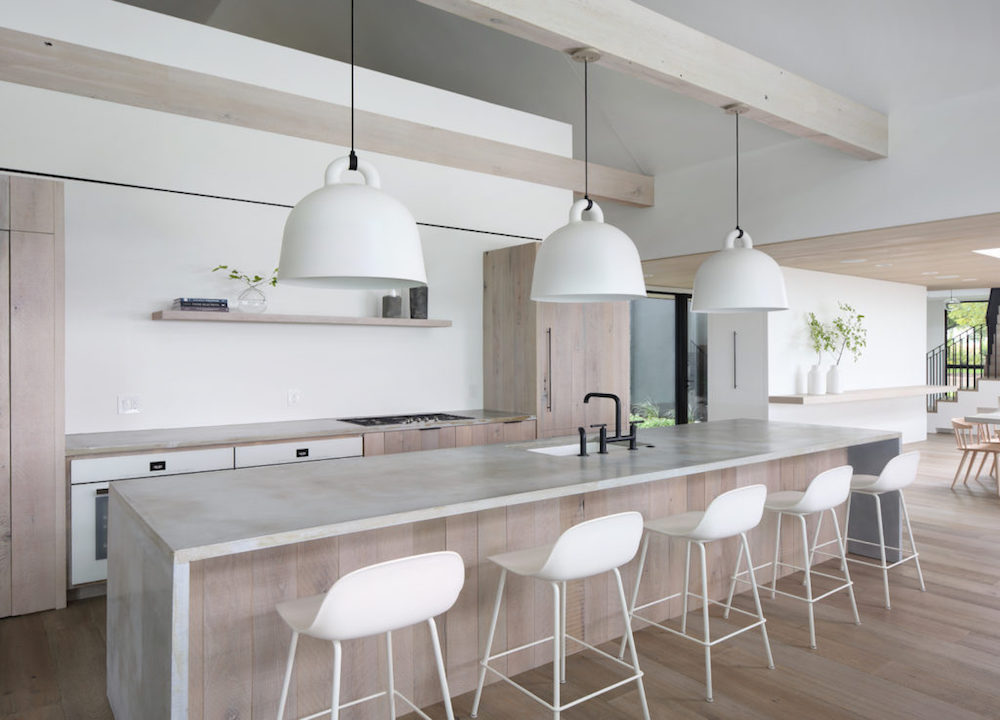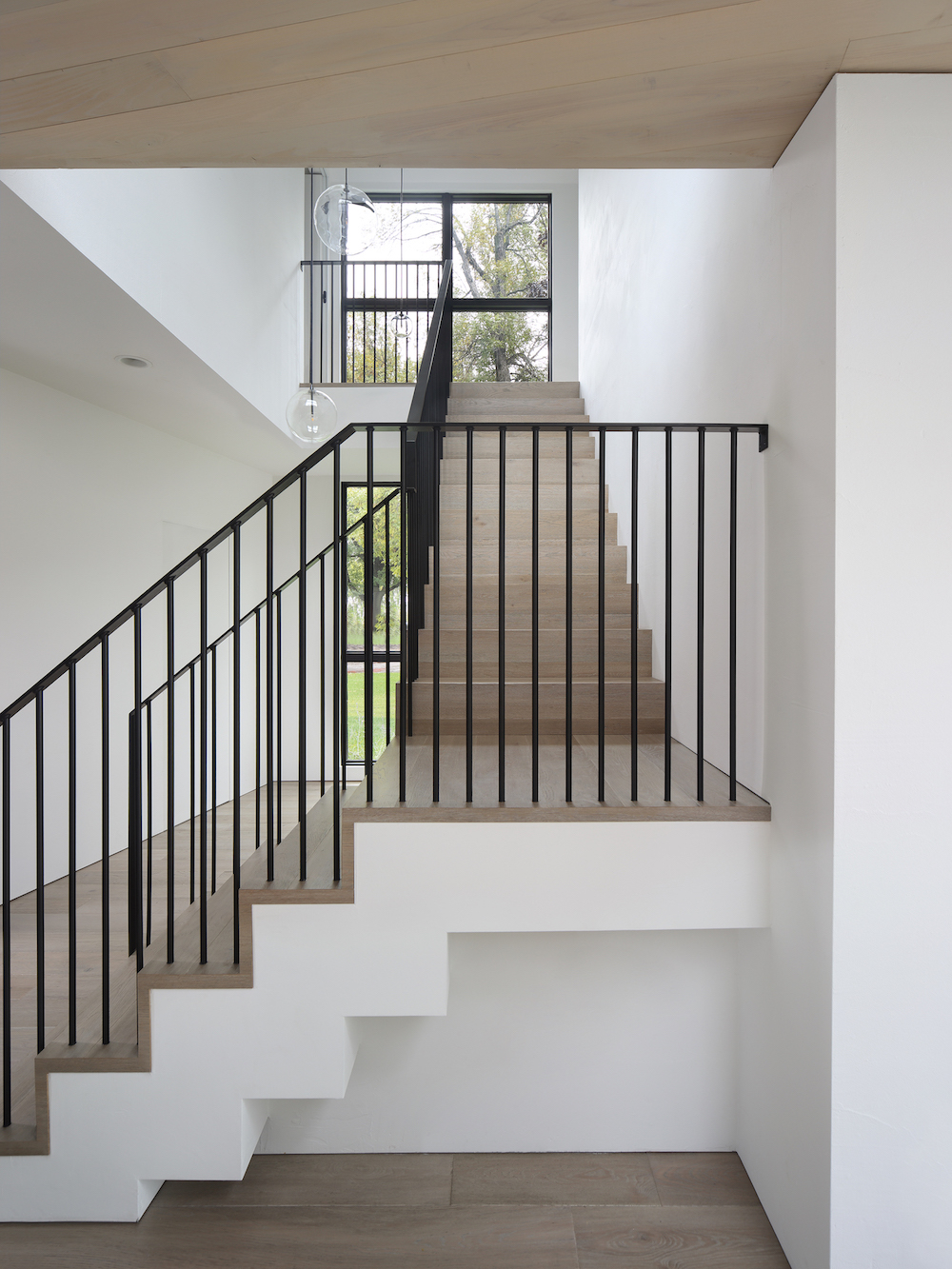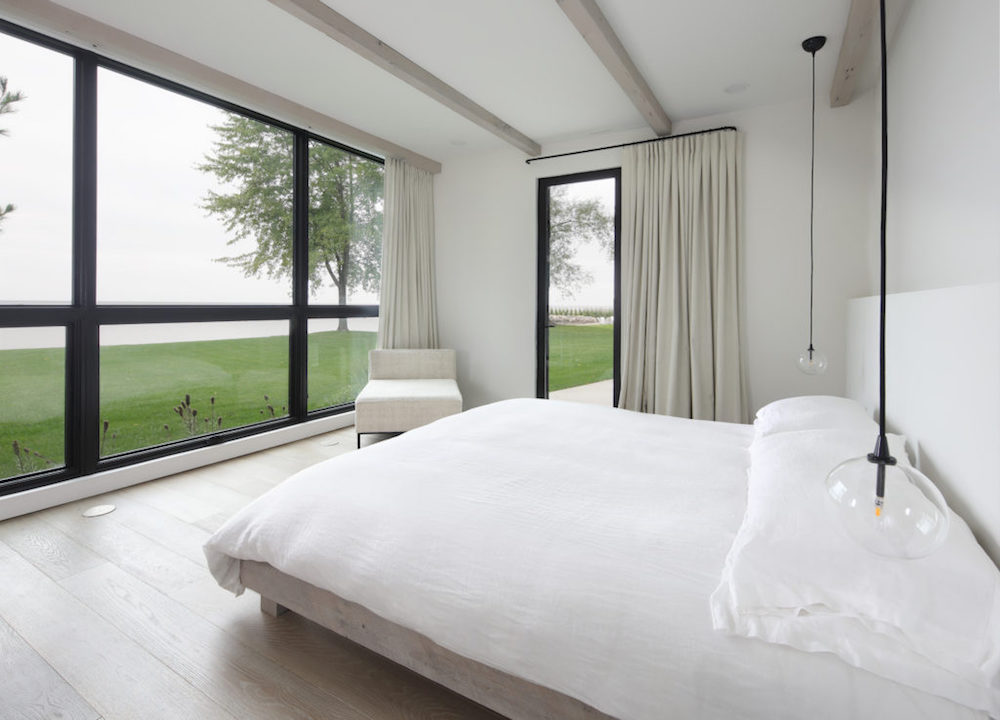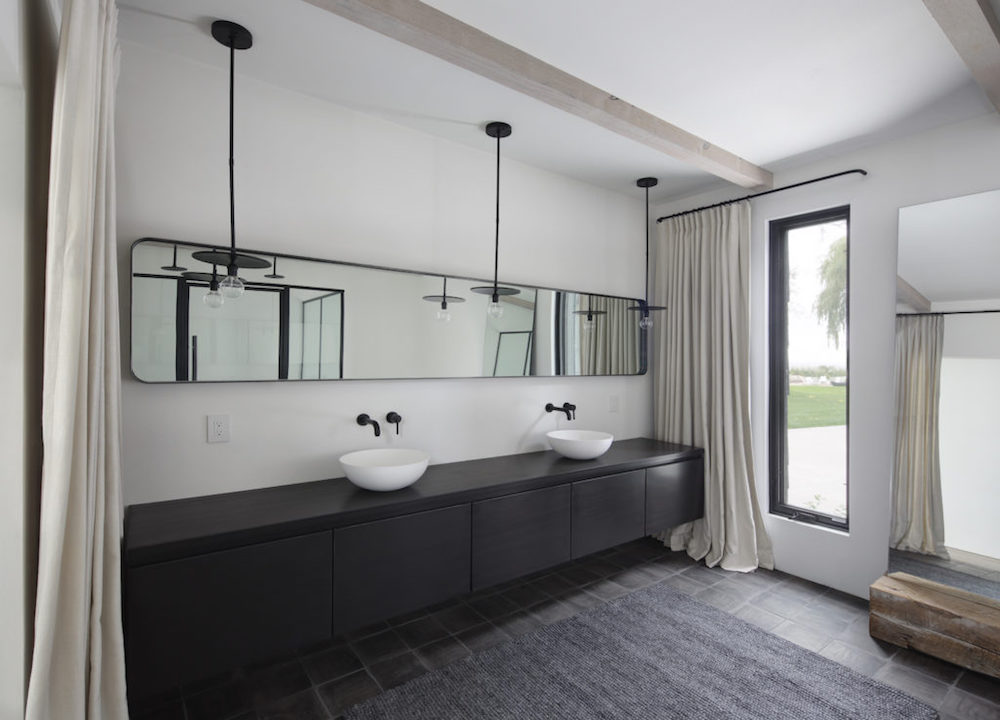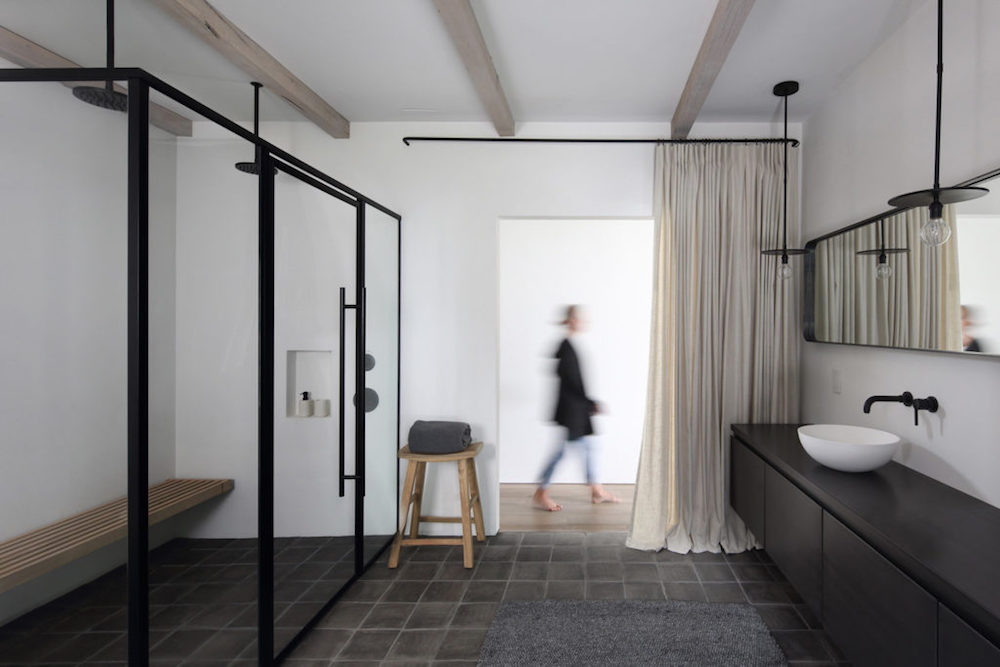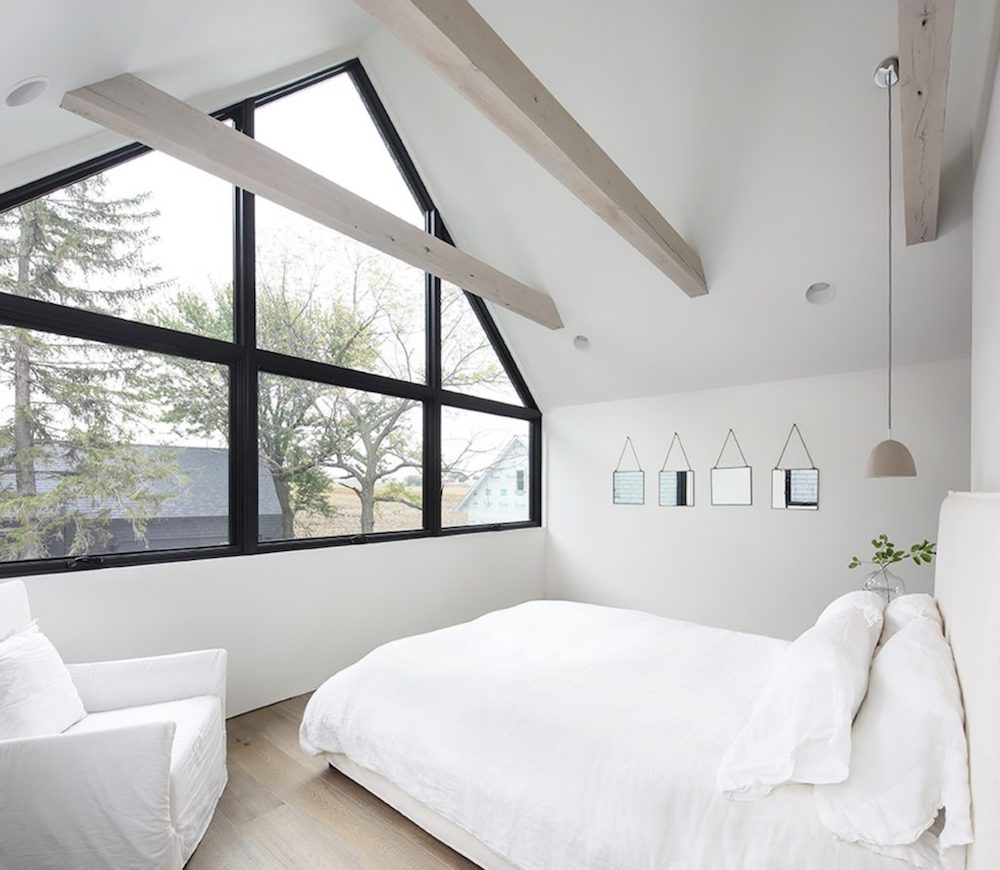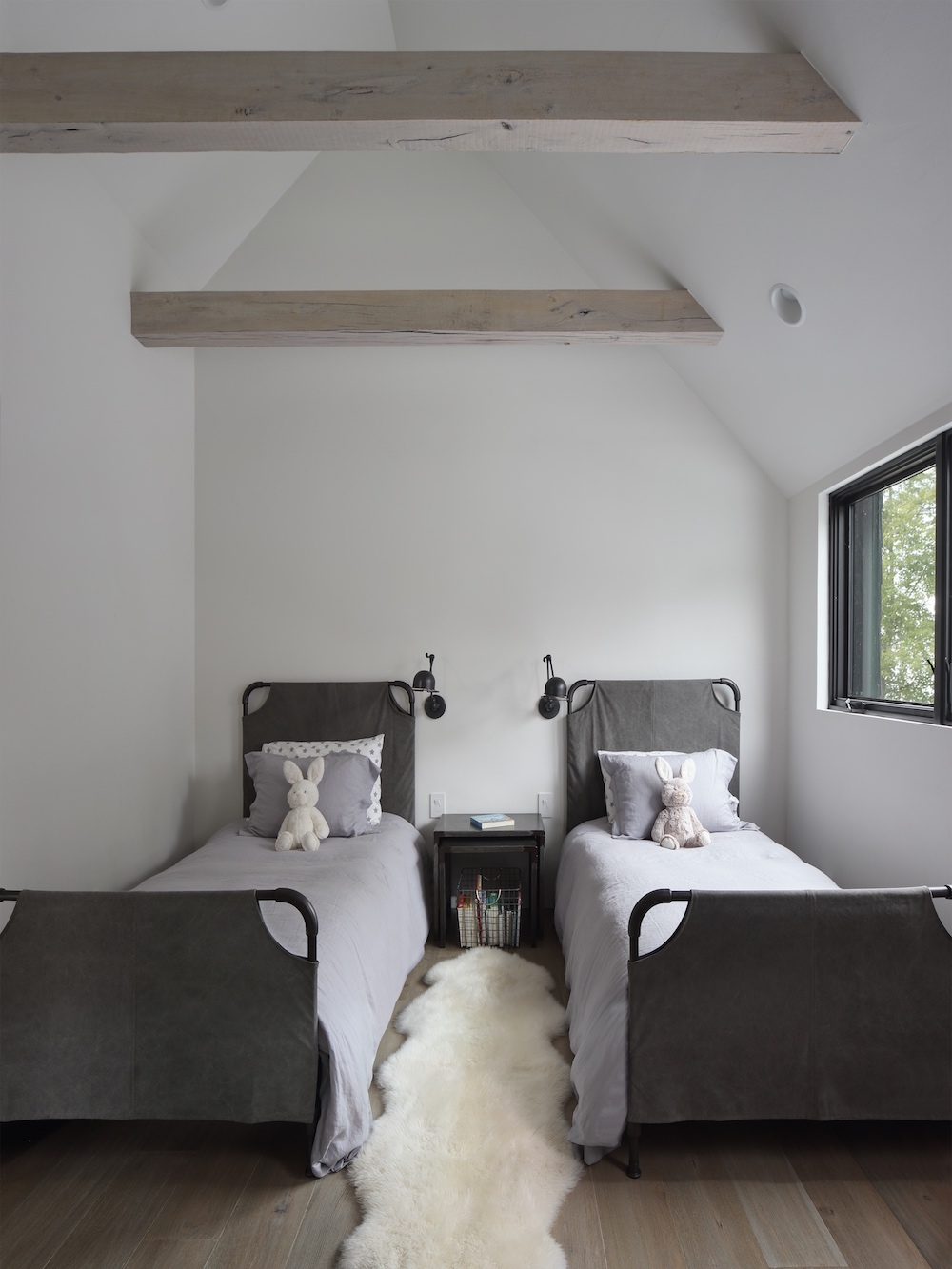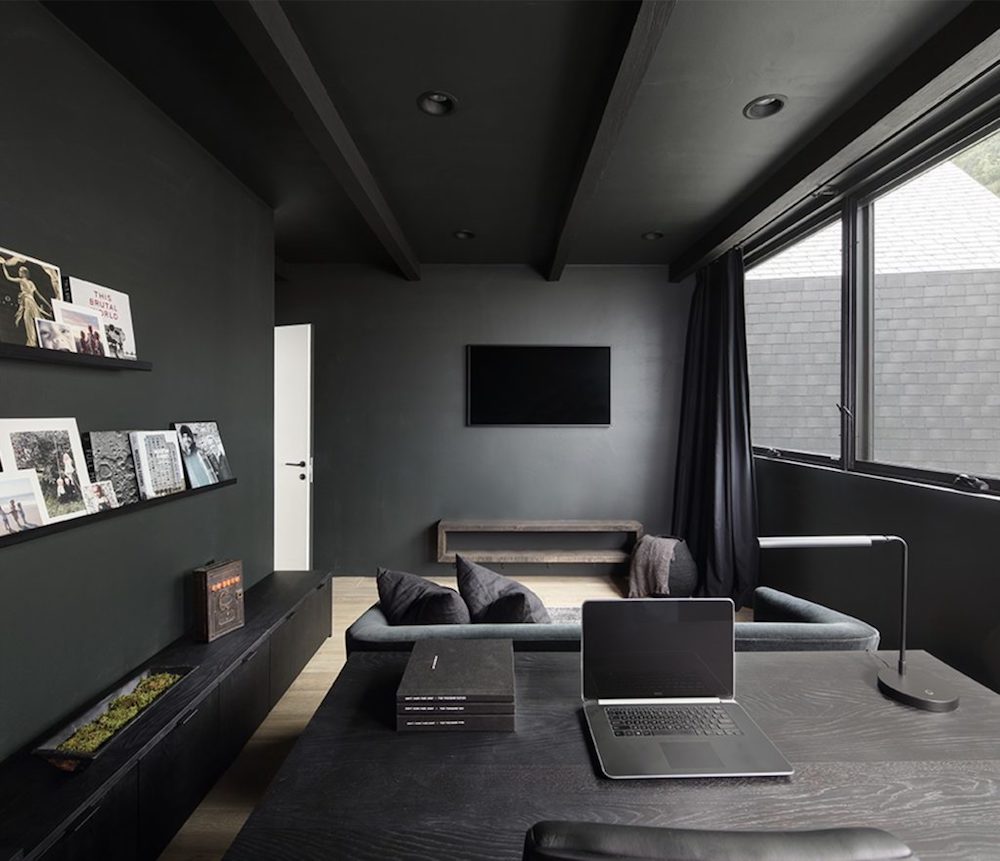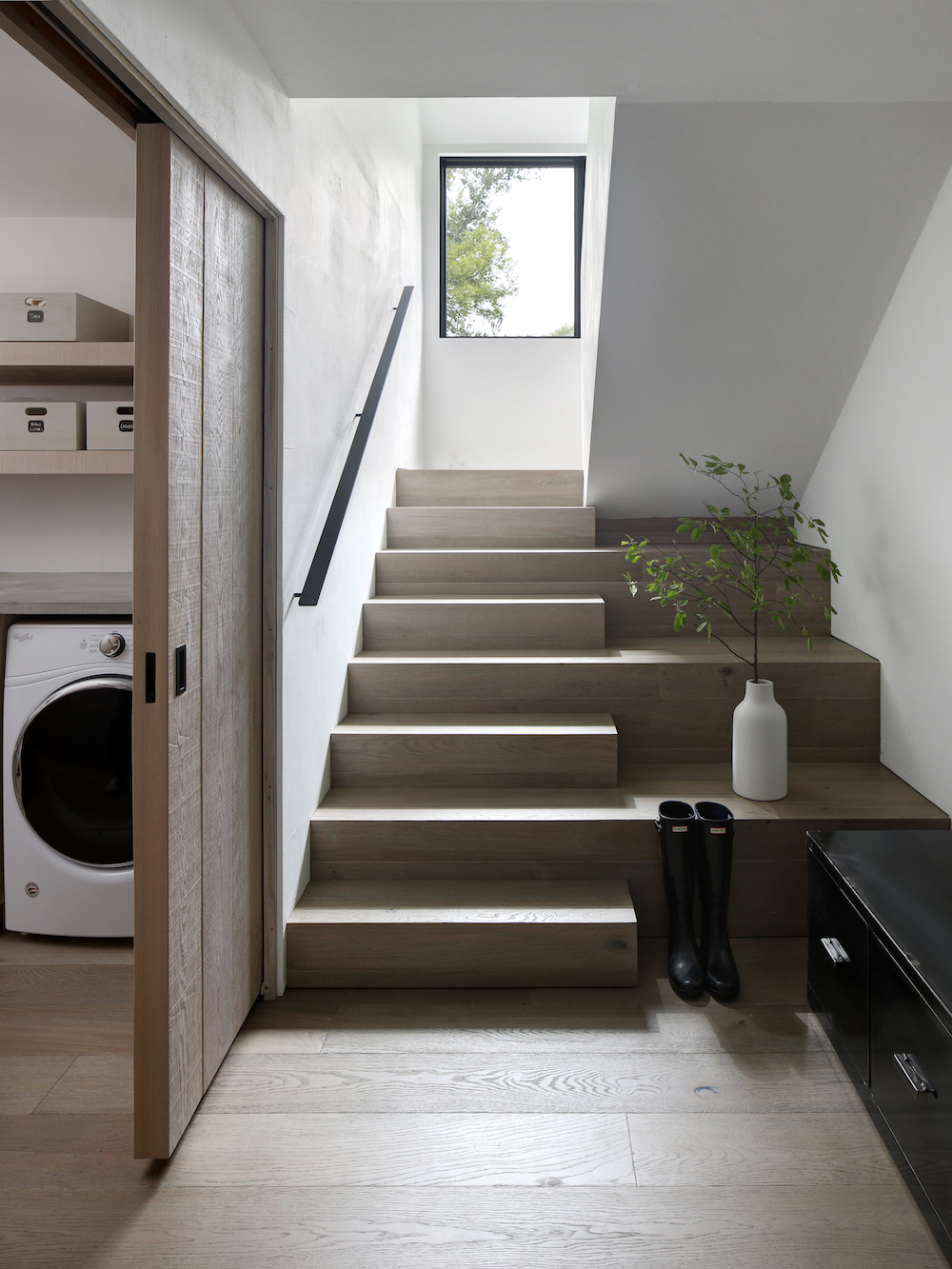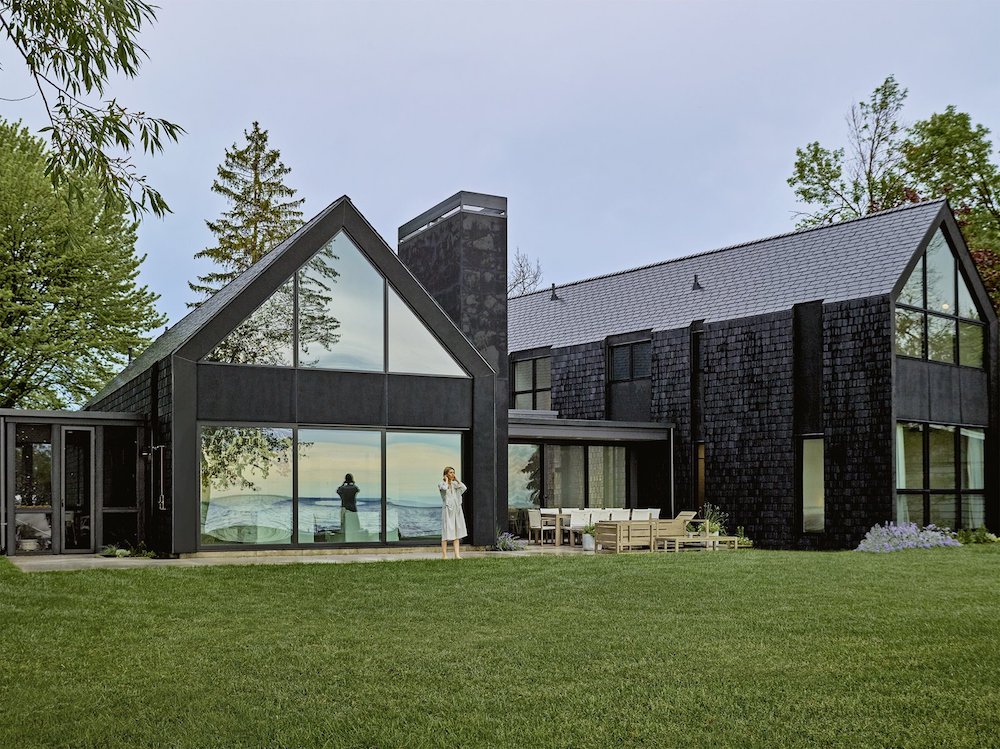 .
Architecture: Bruns Architecture
Interior design: Lindsay Pauly
Photos: Tricia Shay, except for all exterior pictures which are by Noah Kalina
.
---