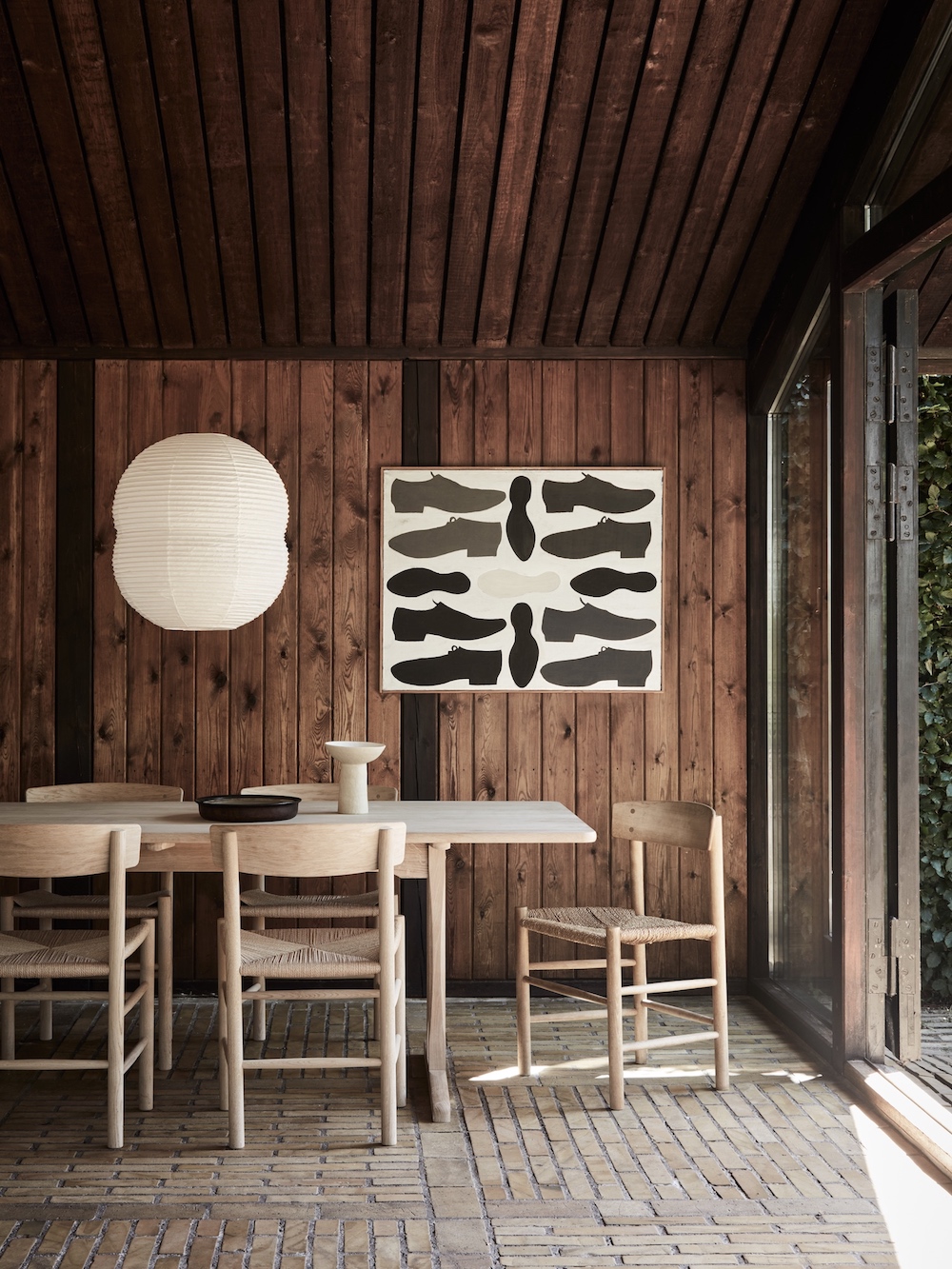 Today I am showing you the home of celebrated Danish design master Børge Mogensen, located in Gentofte, north of Copenhagen.
As a tribute to the designer's work, Fredericia Furniture showcased several of his classic pieces, which he created while working closely with from 1955 until his death in 1972. You can see Spanish chairs, the 2213 Sofa, the Hunting chair, the C18 Table, the Spoke-back sofa, BM71 Library table, the Canvas chair, and many more – Modern designs that are still very relevant today.
I am loving the architecture of the home, with its floor-to-ceiling windows, the brick pattern on the floor (picture above), and the vaulted ceiling. Such a beauty.
Enjoy the tour!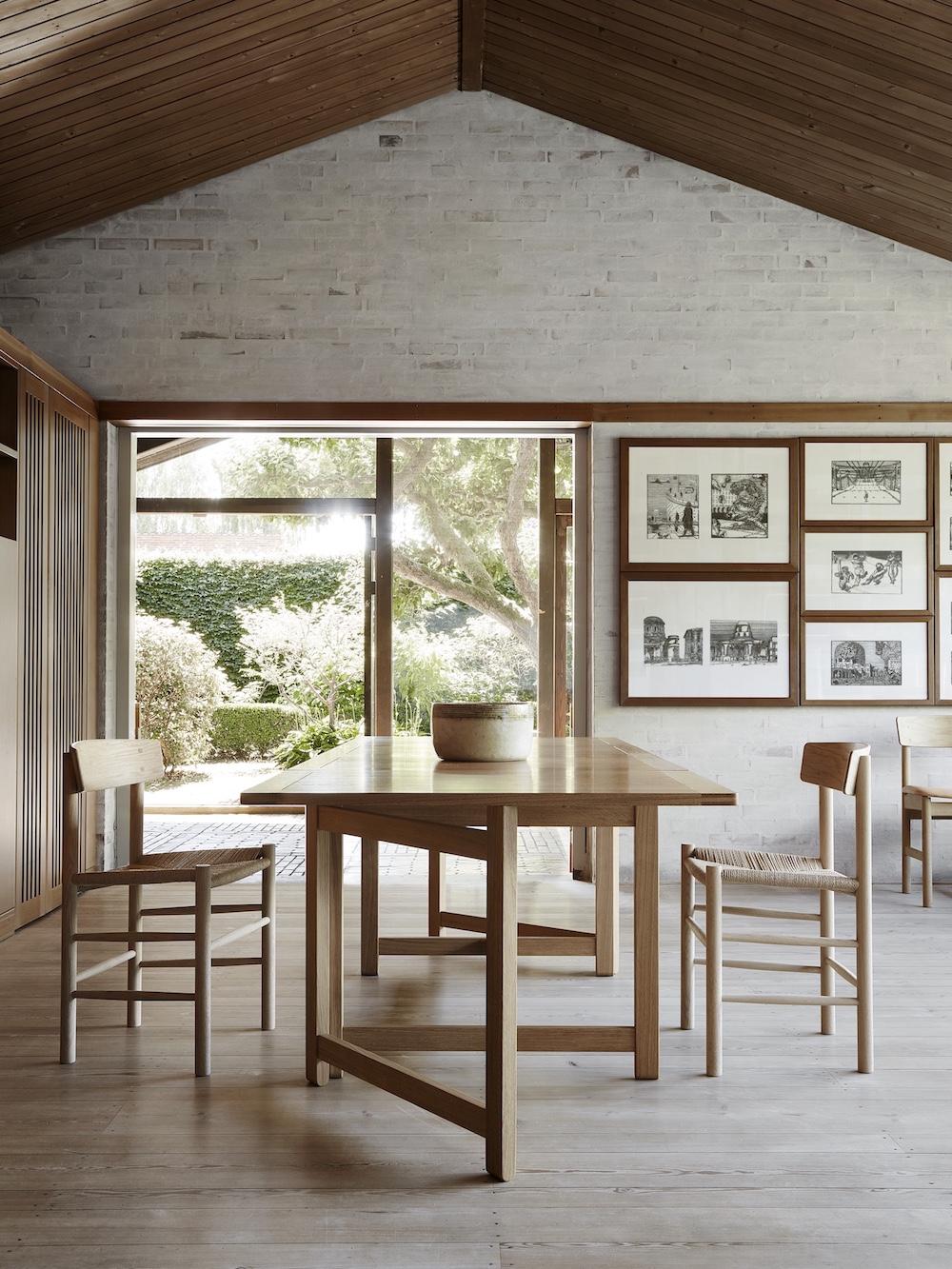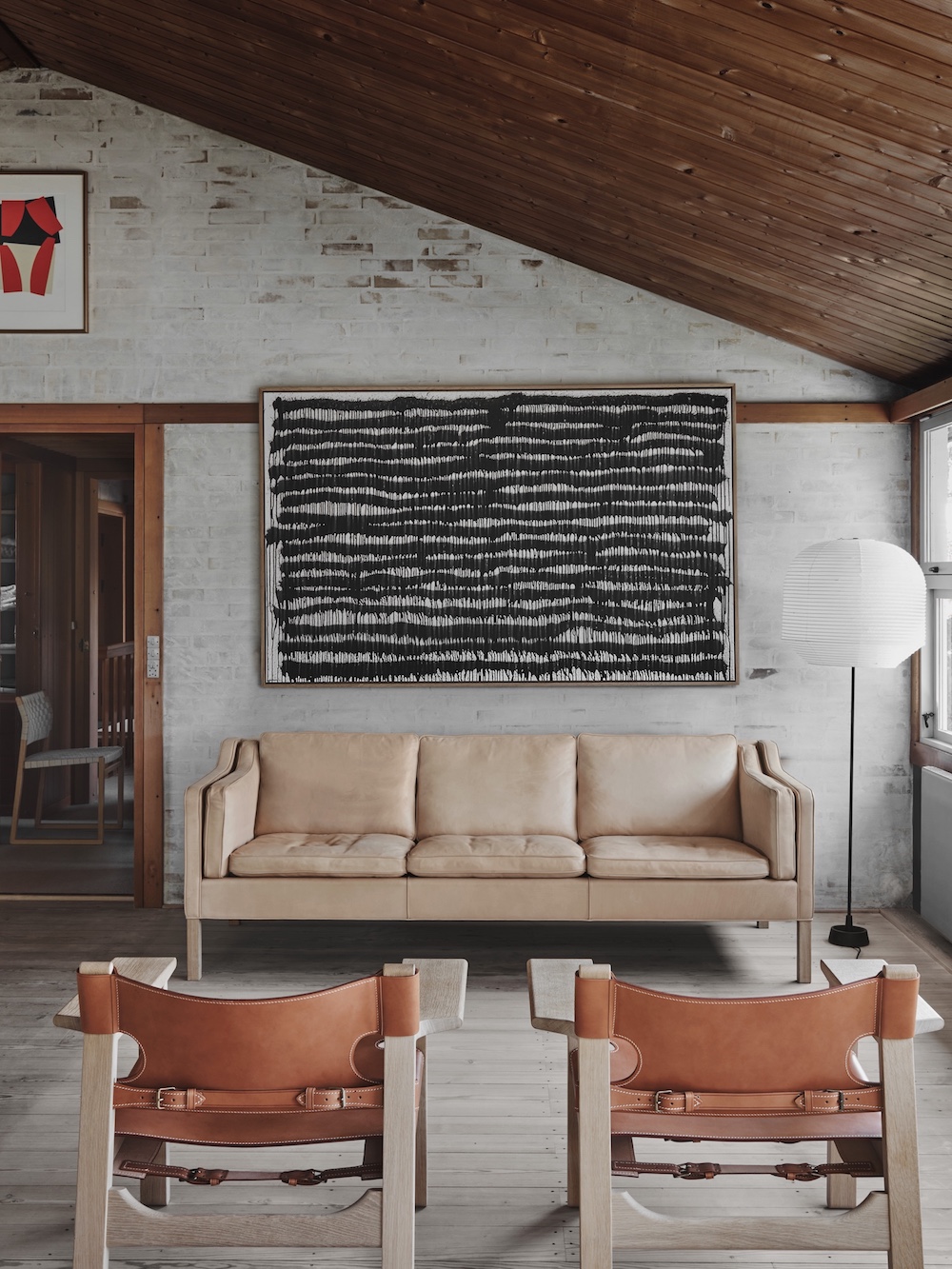 "Børge Mogensen, born in 1914, was one of Denmark's most influential designers. His design principles were reflected in both his work and his home, with a tonal and simplistic style that compliments many modern homes today. He had a meticulous nature and an insatiable curiosity, leading him to tirelessly seek new and better solutions in his projects. He believed that furniture should create a sense of tranquillity and have a modest appearance that encouraged people to live their lives unpretentiously, influencing the production of countless iconic furniture items such as the Spanish Chair." – Source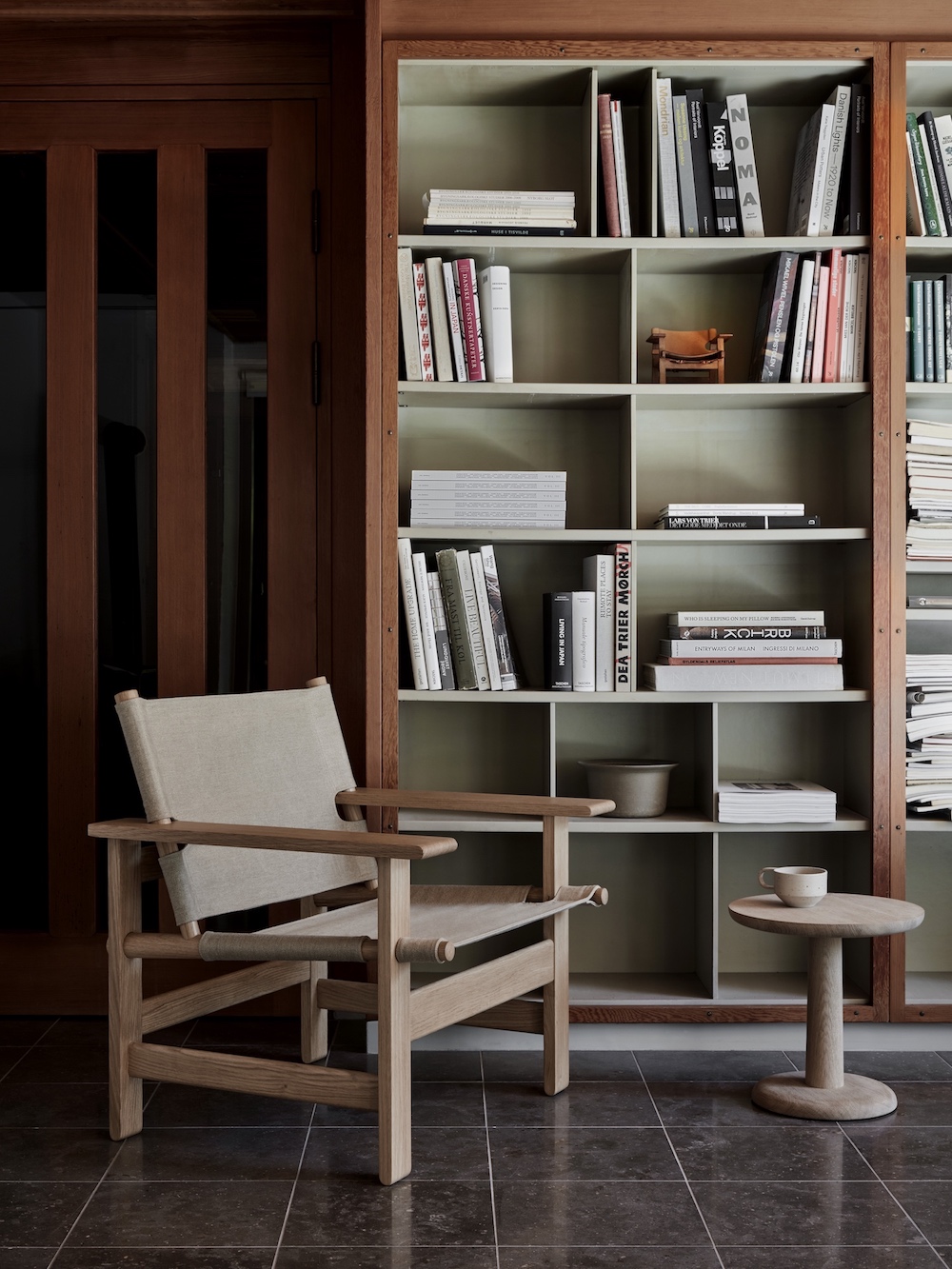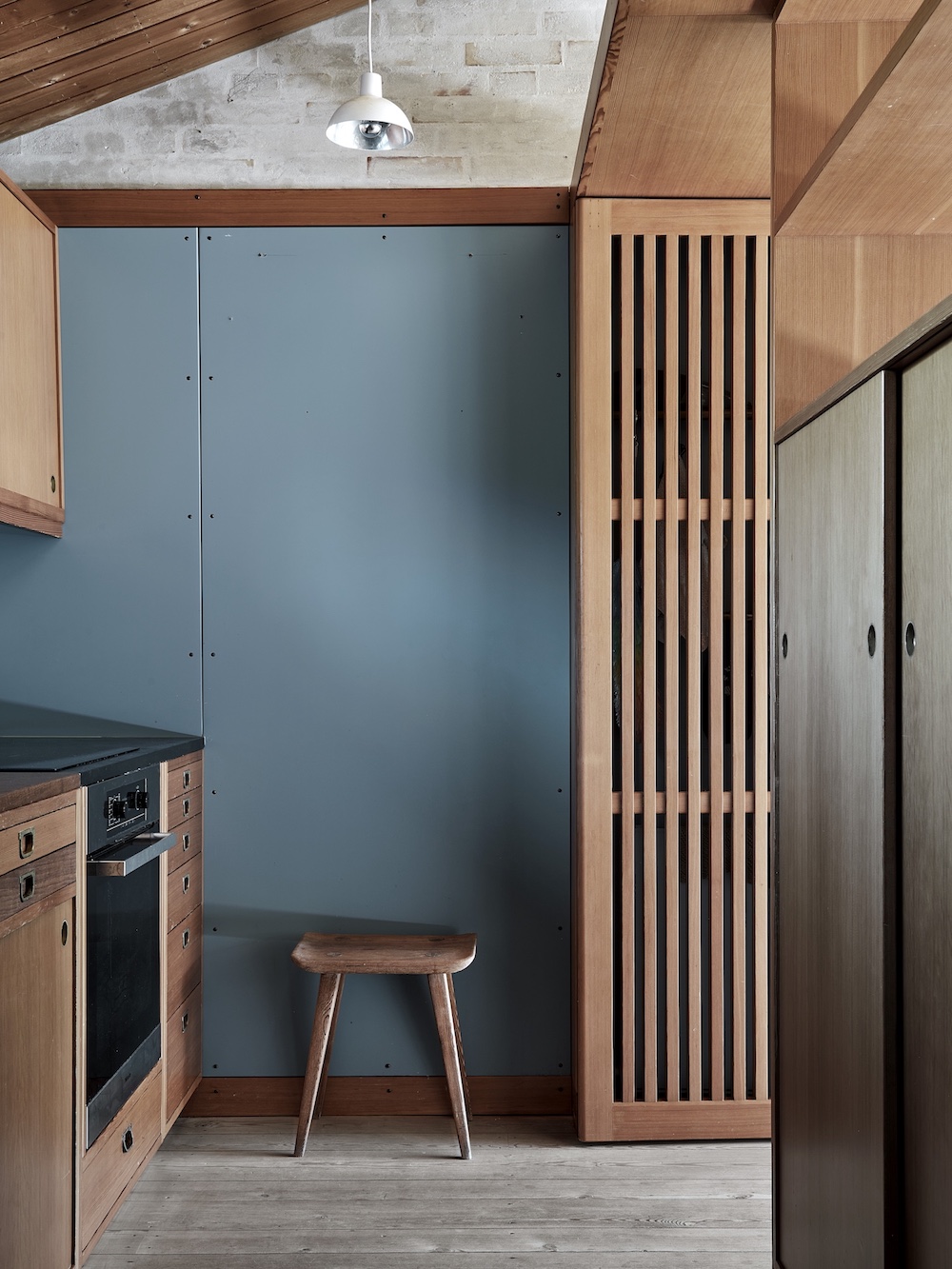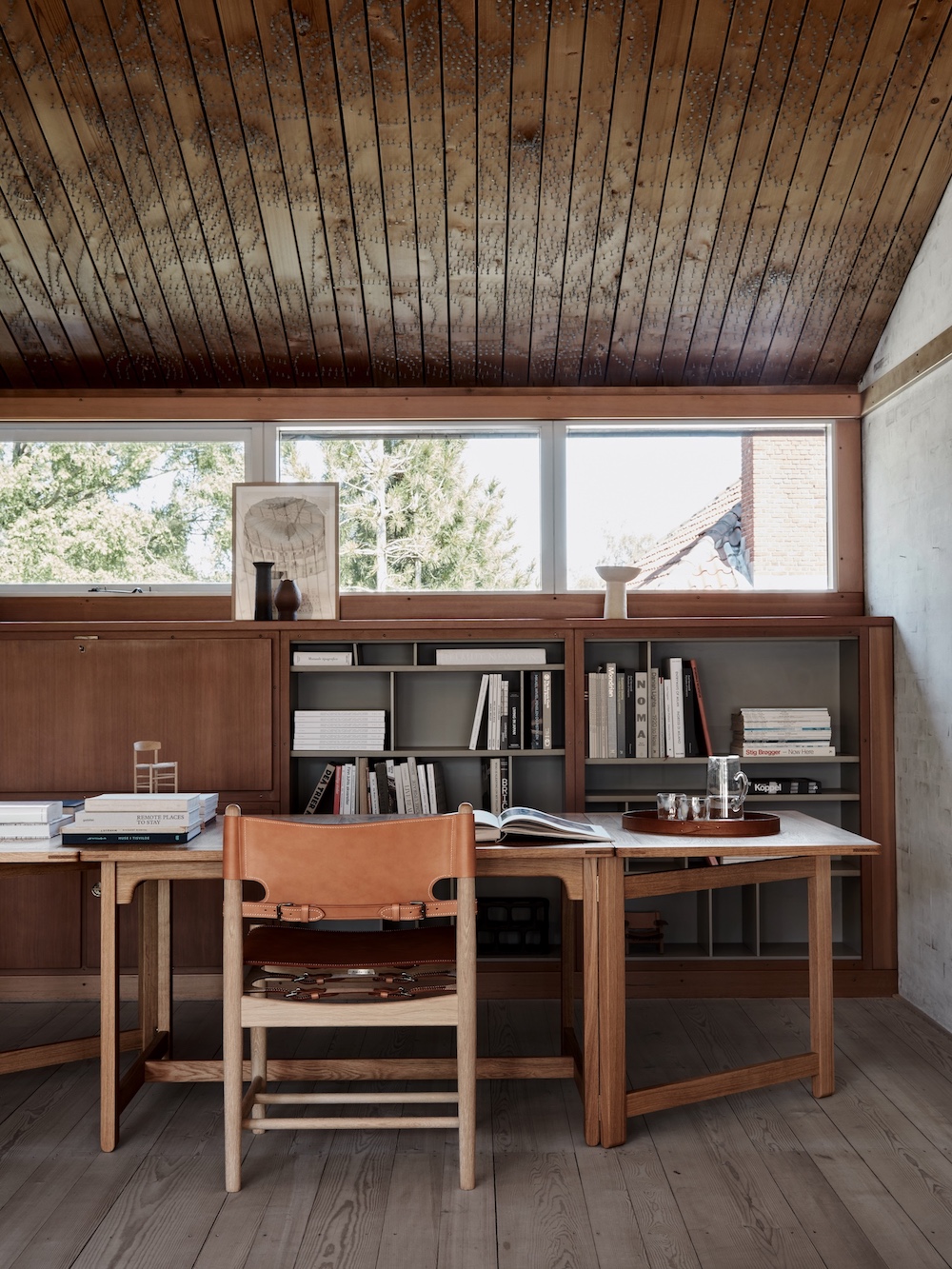 If you like this home, take a look at this stunning example that Danish modernism is still very relevant today.
Photos: Fredericia via Est Living
---