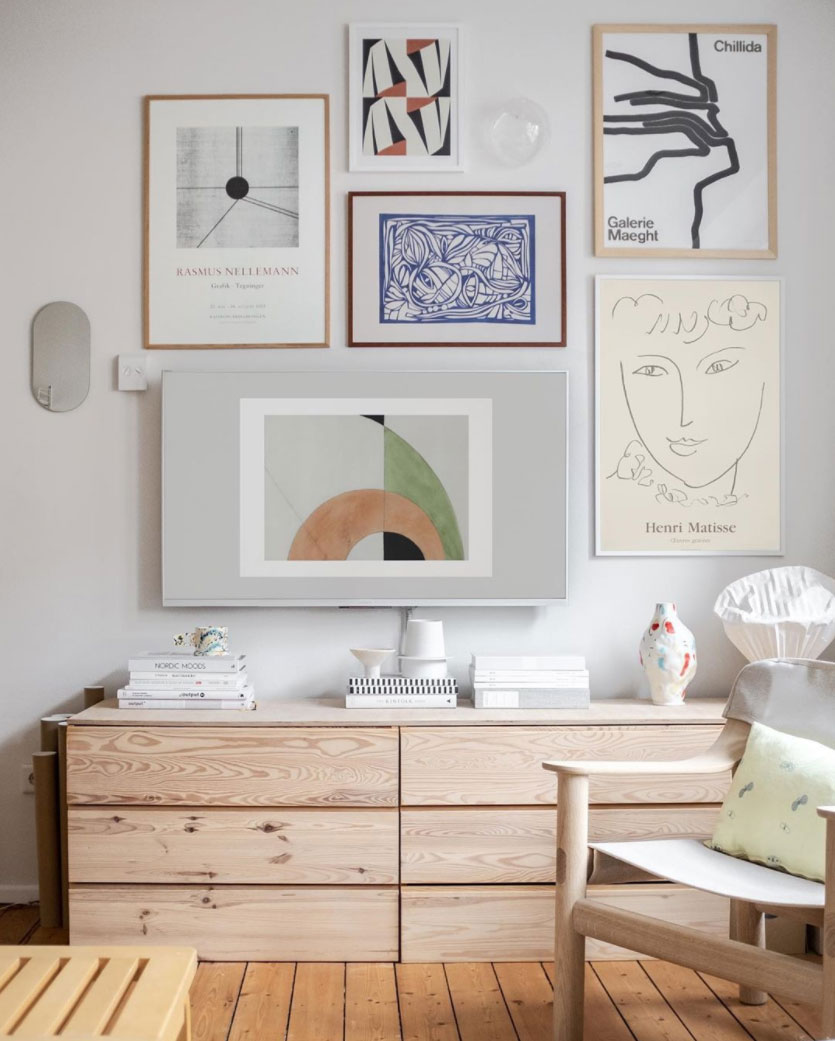 Big news: It's official, the Insiders Club is now open! Find out all about the perks of being a member here. Plus: If you join today, you'll get a special launch rate. Doors are open until June 3rd. Join the club!
Serene and elegant are often the words used to describe interiors featured on this site. But what about joyful? Here, I am showing you exactly that – A playful yet understated decor with a pop of colors and graphic elements that give this place happy energy.
I previously admitted being somewhat color shy when it comes to decorating my home, but it is impossible not to be seduced by the look & feel of this place. It strikes a great balance between cozy and curated, with an artsy, warm, and personal vibe.
I also like that the decor is a lovely blend of 'New Nordic' and vintage. There are a lot of furnishings from Hay, Artek, Menu, String, Marimekko, Iittala, and many other Scandinavian brands. You'll also notice a lovely collection of ceramic and beautiful prints, which add to the uniqueness of the home.
Enjoy!
Beautiful, isn't it?
It is the home of Münster-based Swantje Hinrichsen, a graphic designer, illustrator, and interior stylist. If you are looking to add a lovely dose of sunshine and creativity to your Instagram feed, head over to her account!
Photos: Swantje Hinrichsen with thanks
Hey! See that bookmark button just above? This is one of the many exclusive perks of being a member of the Insiders Club! Doors close on June 3, 2020 - Don't miss out!
---