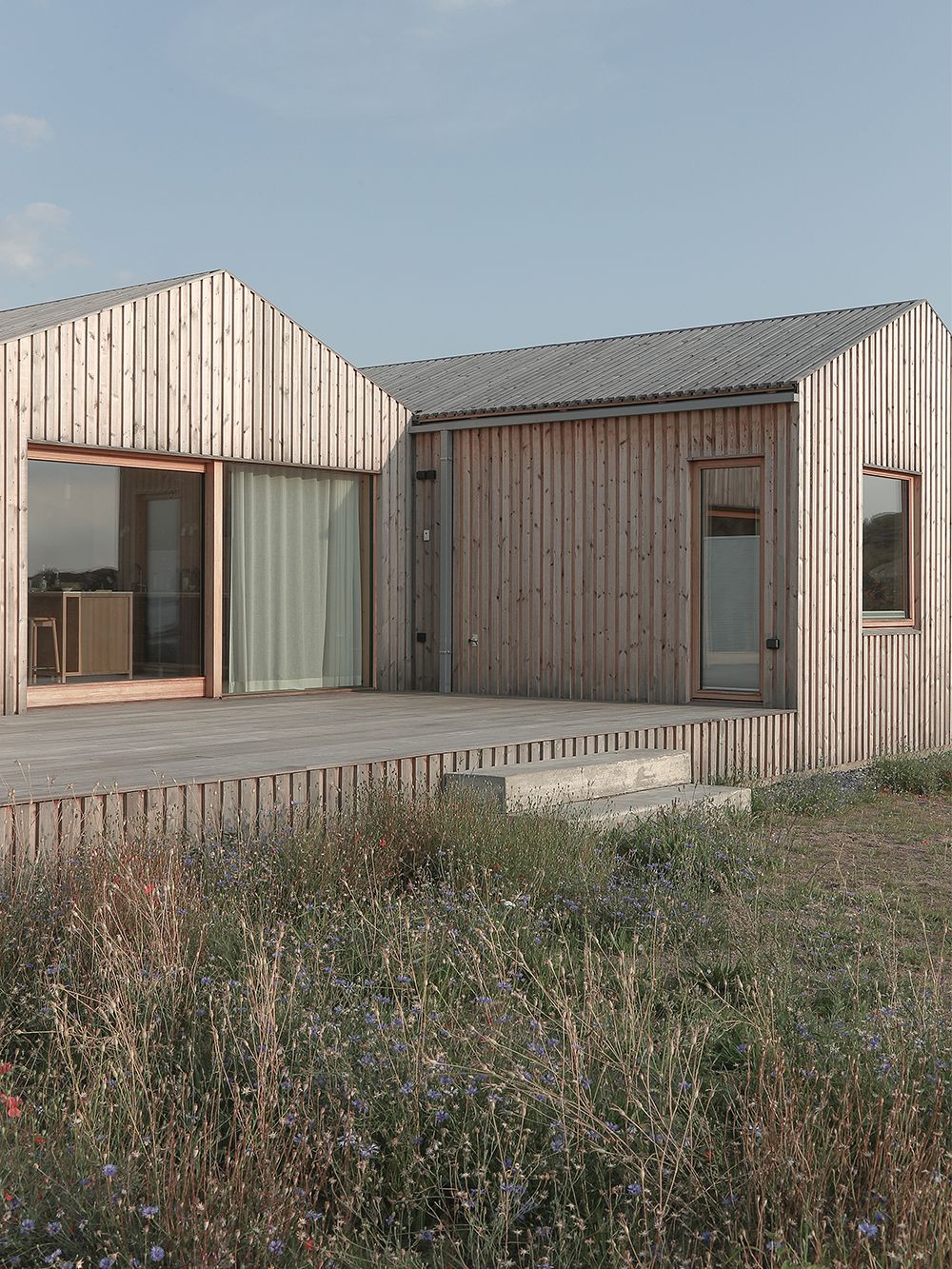 In the Gothenburg archipelago, you will find Villa Vassdal, designed by Studio Holmberg. The architecture is inspired by the region's fishing villages and traditional boathouses.
The residence consists of five low-rise volumes with gable roofs. The exterior is clad in untreated pine and has a more rugged look, perfectly suited for the rocky seashore the house was built on. Inside, wood and sleek lines dominate, and large windows and sliding doors allow uninterrupted views of the beautiful surroundings. The interior is bright and airy, with an understated design and furnished with only the essentials, providing plenty of space for slow, peaceful, and contemplative summer living.
What a lovely retreat!
Did you know? I mentor and teach homeowners the skills, effective action steps and designers' secrets for improving their home and creating a beautiful Scandinavian interior they love - Find out how!
If you like this place, make sure to check out this off the grid cottage!
Photos: Markus Bülow – Via Finnish Design Shop
---