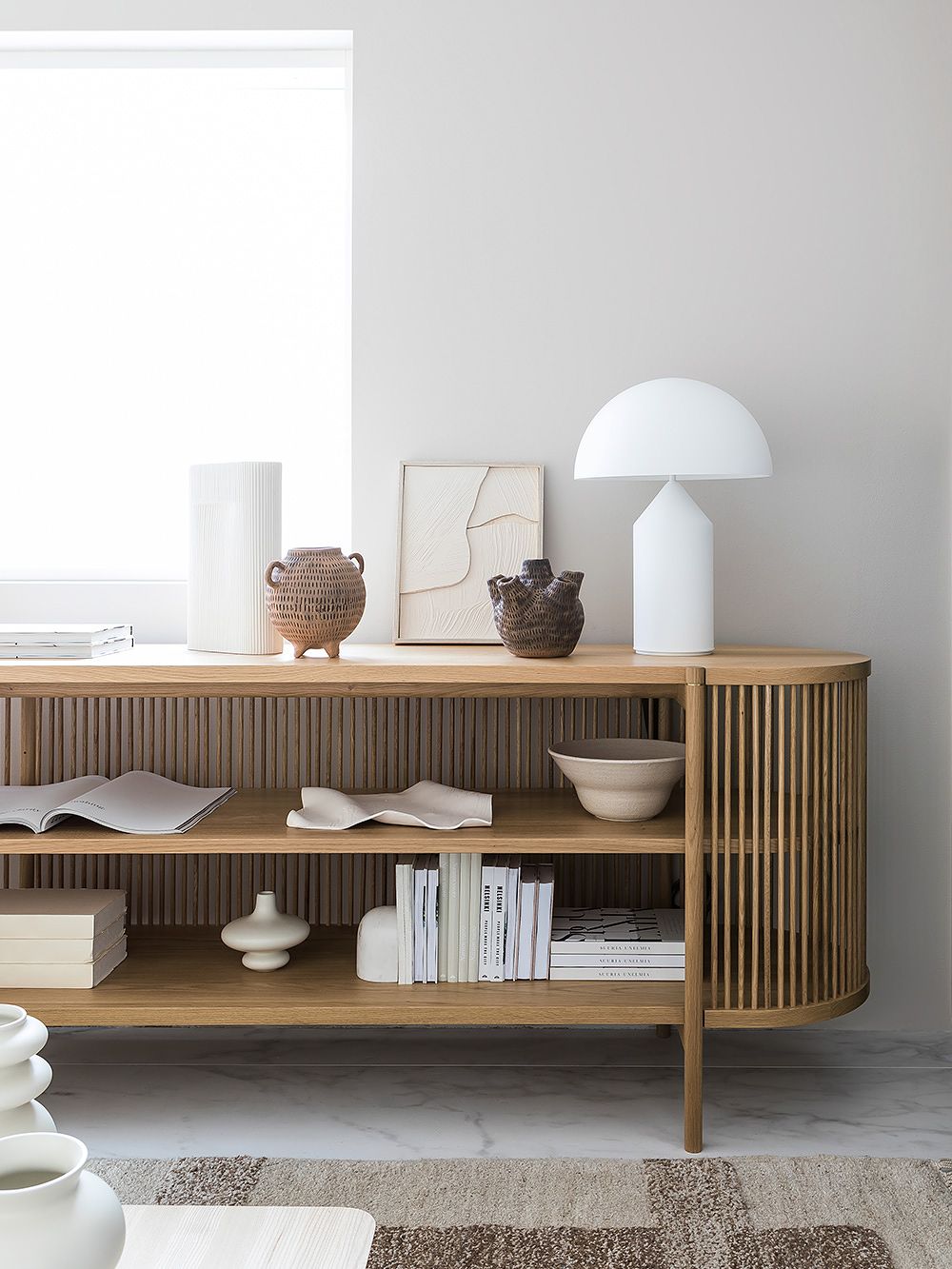 This is one of Finnish designer Laura Seppänen's latest interiors, a residence by Hevi kivitalot created for the 2020 Housing Fair in Finland.
The home has a harmonious, warm and minimal style, with natural materials and a pared-down color palette.
The walls are finished with lime mortar, and Laura chose large ceramic floor tiles with a matte, marbled surface, as well as hardwood floors on the upper level. The kitchen features cabinets with a black stained ash veneer and marble terrazzo countertops.
Lots of furniture, fixtures, and accessories shown here are mostly from Scandinavia, but there is a strong focus on Finnish design like Poiat, Hakola, Nikari, Hetkinen, Sera Helsinki, and Marimekko, as well as on artists from Finland: Hanna Saari, Henriikka Leppänen, Reeta Ek, and Ari Pelkonen, among others.
Well done, Laura!
Most furniture, lighting and accessories can be found here.
Photos: Mikael Pettersson, via Laura Seppänen
---