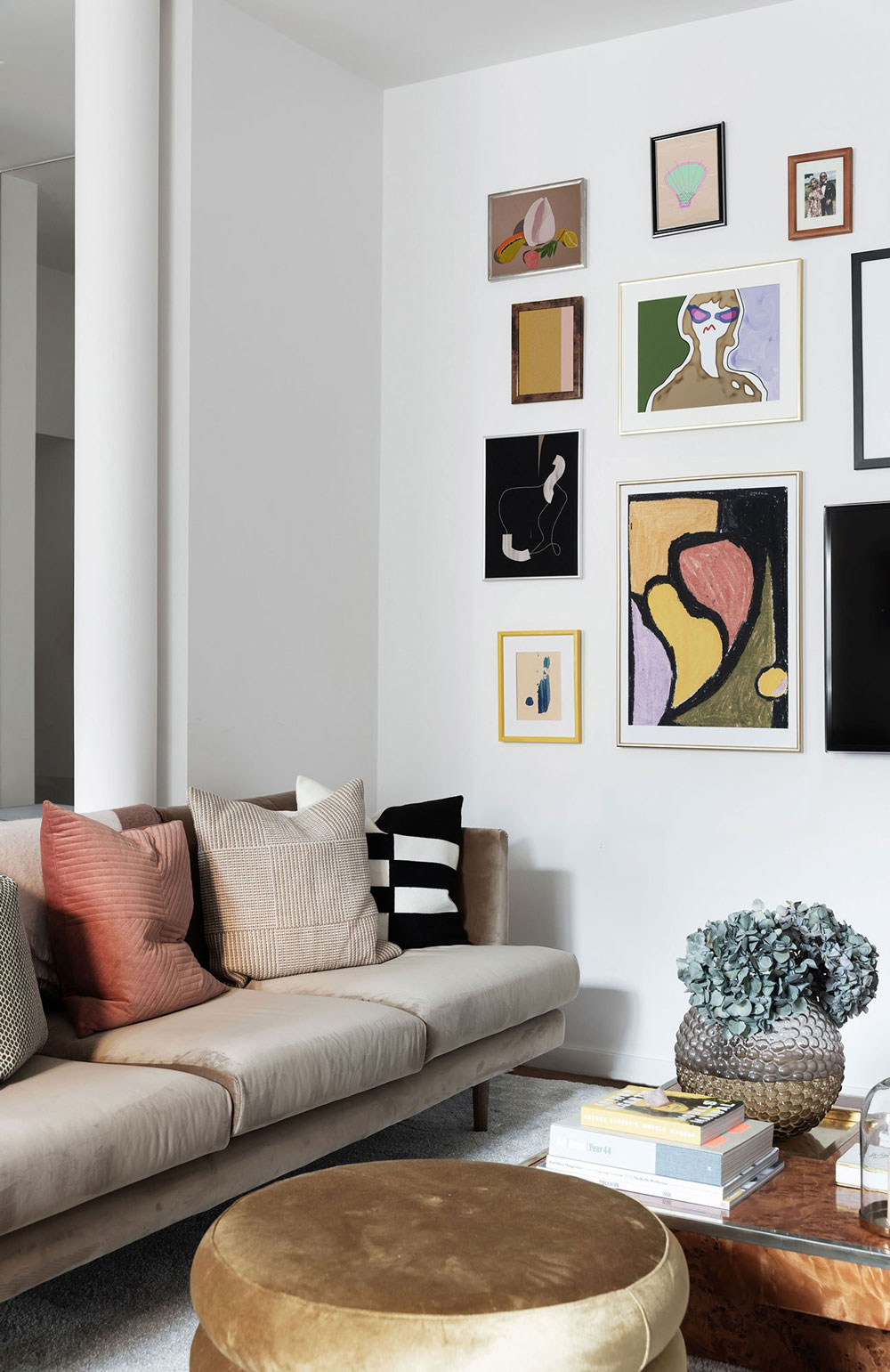 Confident, creative and colorful – That's what comes to mind when looking at the pictures of Henrietta Fromholtz's home in Sweden. She created a beautiful interior with an interesting and eclectic mix. The place is definitely unique, inviting and jolly.
Here are three things that are worth emphasizing and remembering:
She is not afraid to combine different types of frames and art styles. That gallery wall is fab!
Notice how she chose some of her home accessories based on colors found in the prints. This is a great tip to create a cohesive look. Don't start overdoing it though, or your space will look overly coordinated.
The best way to create an authentic home is to carefully pick objects that you truly love; not because they are trendy. The picture with the sideboard (third below) is a great example of a genuine, personal style: Vintage furniture, contemporary art, head bust sculptures from different eras, a lightbox, a salt lamp, a checkered rug… It all works well together, and surely reflects Henrietta's multifaceted personality.
Inspiring!
I discovered Henrietta's work while exploring the assortment of Wall of Art, a fairly new online shop selling beautiful prints. It is also where I found an exclusive peek inside the artist's home.
You can shop the prints seen in Henrietta's home here.
Photos: Jesper Florbrant & Clara Mortensen
---