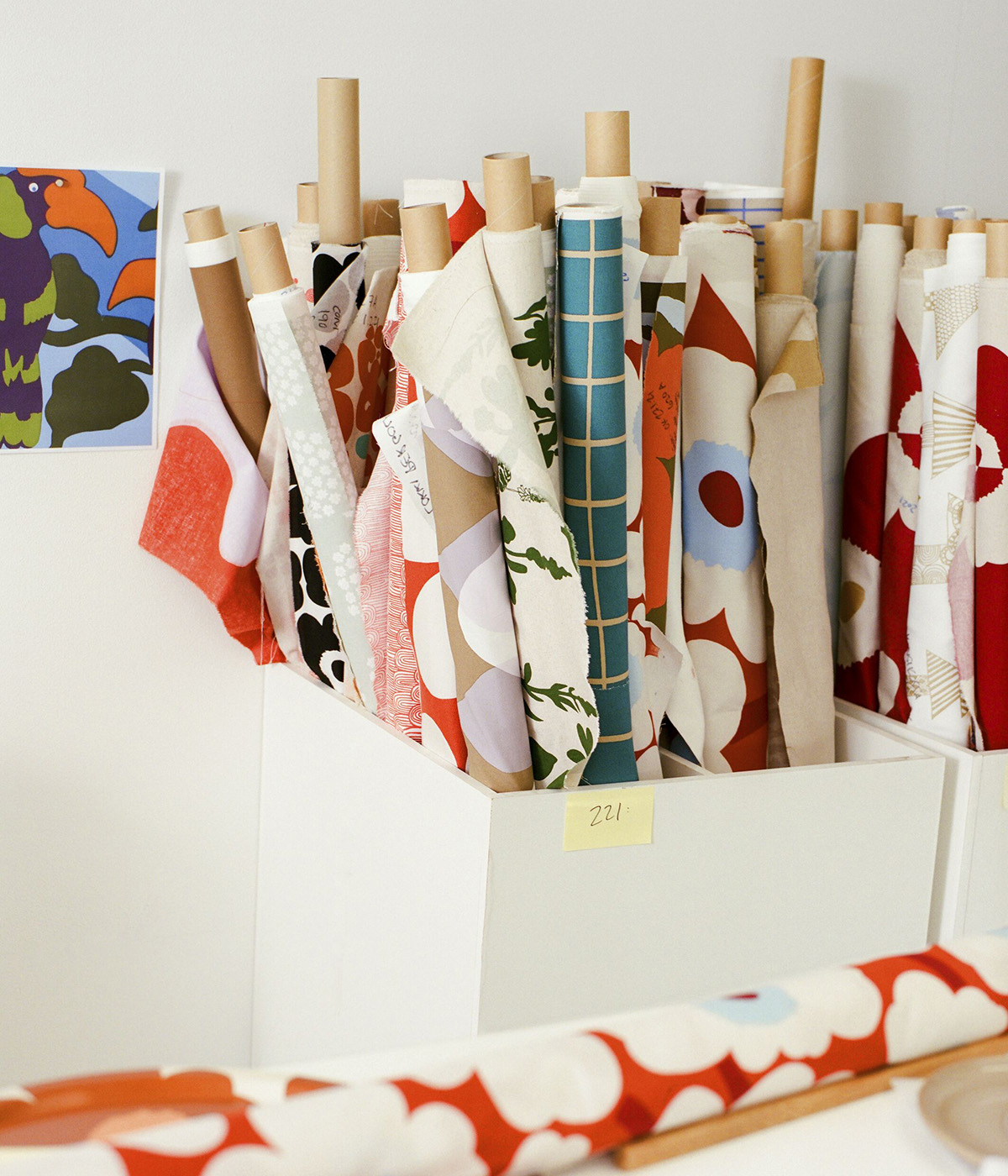 Great news for patterns and Marimekko fans!
In celebration of its 70 years of bold prints and colors, the Finnish design house will open its extensive pattern archive to the public with Maripedia, an interactive online print library.
By the end of 2021, Maripedia will showcase some 365 prints along with the fascinating stories of their creation. As the years go by, the library will grow.
In 1951, Marimekko's founder Armi Ratia established the company around creative printmaking. Her legacy has resulted in a true treasure trove – the company's vast print archive contains over 3,500 prints to date, and new prints add to this continuum of ambitious artwork each year.
The online print library interface offers a chance to identify and sort Marimekko's most important prints from seven decades and delve into the artworks' stories alongside selected designer profiles.
In addition, users can take a picture of any Marimekko print from physical environments with their mobile device, and search for it with the library's AI-powered image search feature. Maripedia will also showcase products currently available in the print in question.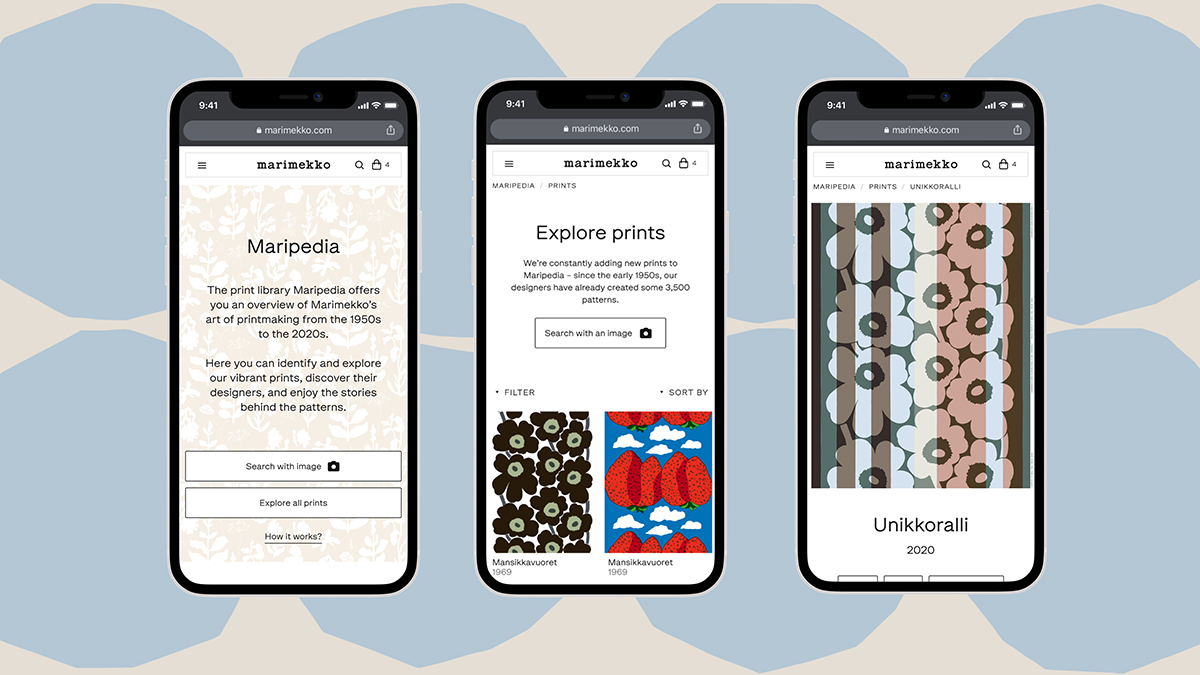 "We at Marimekko have long dreamed of a service like Maripedia. For 70 years, we have invited our designers to create their interpretations of the surrounding world in the form of prints. These strong individual imprints have been instrumental in shaping the unique aesthetic our brand is known for today. Marimekko prints are not mere ornaments, but rather inventive artworks with their own names and stories behind them, and each design is a reflection of its time and its creator. Our brand's core is the art of printmaking, and therefore it feels especially meaningful to invite our community to discover the fantastic complexity of our prints in this new, interactive way", says Minna Kemell-Kutvonen, Design Director, Home & Print Design at Marimekko.
Marimekko's?unique and recognizable design language has developed?from walking the boundaries between art, design, fashion, and architecture, and creative printmaking still flourishes in the brand's textile printing factory in Helsinki, Finland. The factory works as a creative hub for designers, and over one million meters of fabric continue to be printed in the facility each year.
Photos: Marimekko
---