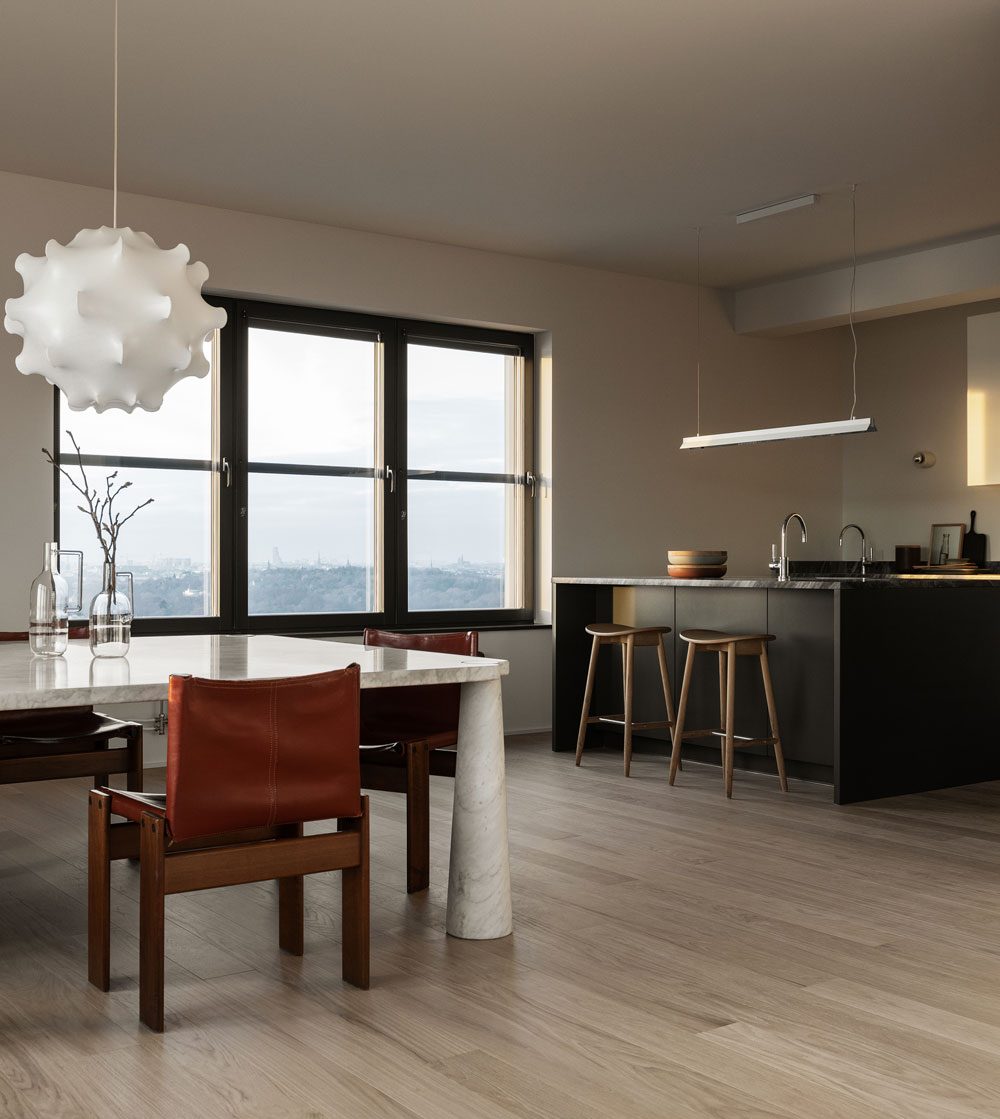 An old bread factory in Stockholm was transformed into exclusive residences by real estate developer Oscar Properties, and this penthouse is one of them.
Pared-back yet ultra-sophisticated – This beautiful and spacious home oozes class without being all about the bling.
Sure, it is styled with exquisite furniture and accessories, but it was executed with an understated elegance and refined simplicity that Scandinavians master.
The kitchen has a chic industrial look and feel; a nod to the building's past.
Notice how black elements -the cabinets, window frames, radiators, ceilings in the bathrooms- are a common thread throughout the apartment, creating a cohesive, graphic style.
The interior is sparsely furnished, with handpicked items that have a sculptural appeal.
Scroll all the way down to check out the fabulous rooftop terrace with its 121 square meters/1300 square feet, kitchen, shower, sauna, hot tub, and spectacular views over the city – Pretty sweet!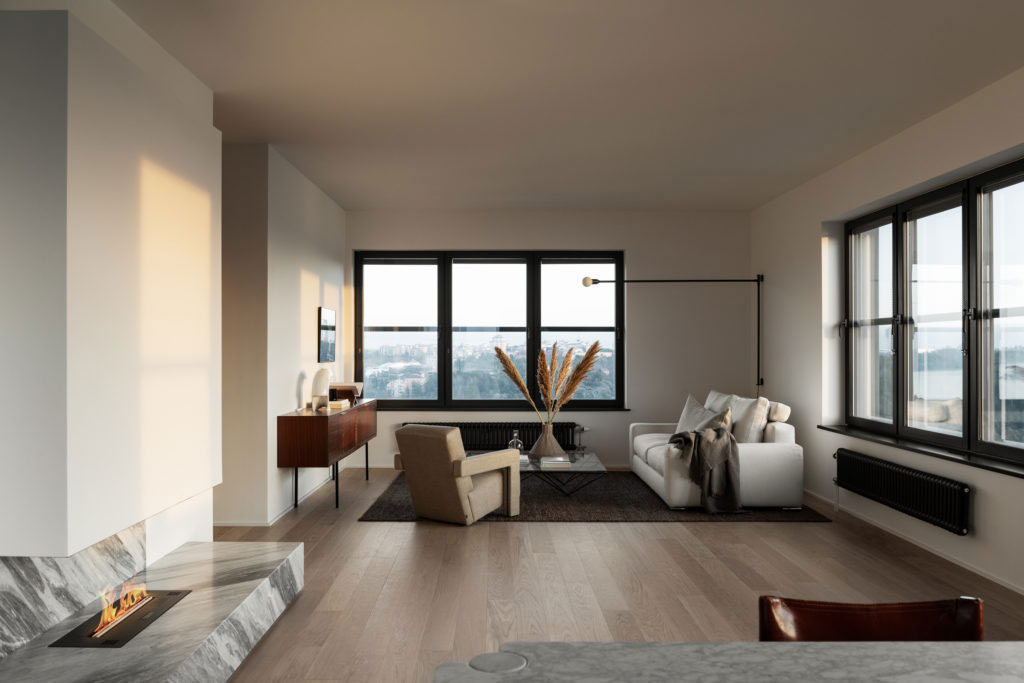 If you like this place, make sure to check out this elegant residential project in Sweden, one of the most popular homes ever featured on ND!
Photos: Philip McCann for ESNY
---