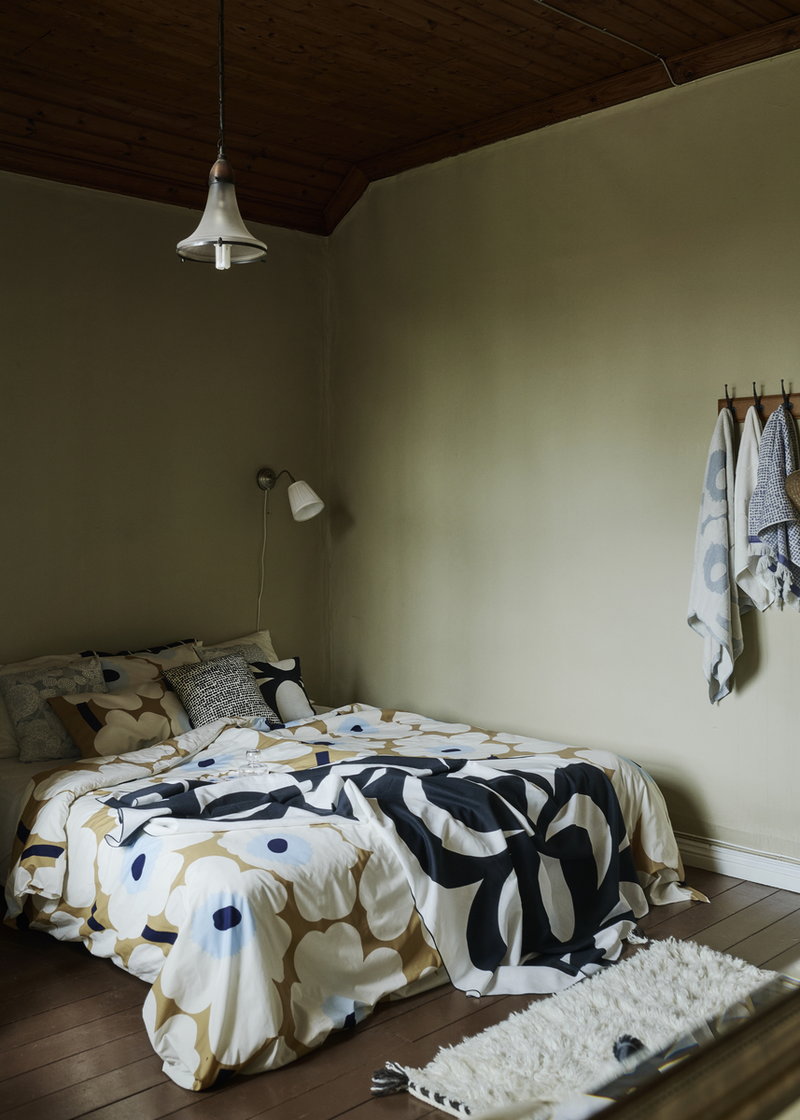 Marimekko was founded in 1951 in Finland, and is known around the world for its iconic, nostalgia-inducing patterns. Its range of bright and colorful textiles are still printed in Helsinki to this day, and the beautiful designs can be found on clothing, bags, tableware and home décor accessories.
I am a big fan of the company, which promotes uniqueness (being one of a kind), authenticity and joy. It is one of the fist Scandinavian brands I was introduced years ago, and it will always have a special place in my heart. You won't find many patterns in my home, but when I step outside of my confort zone and decorate with stripes, dots or flowers, I usually turn to Marimekko for inspiration. And I am not alone; there are a lot of adepts out there, many of which use the Finnish brand's textile up on the wall, like a painting.
I thought it would be fun to share a few lovely little explanations and stories of creativity behind some of Marimekko's most popular patterns. Just like with a piece of art, getting a greater understanding of the creator's work makes it even more interesting and relatable, and provides a greater appreciation for its beauty.
---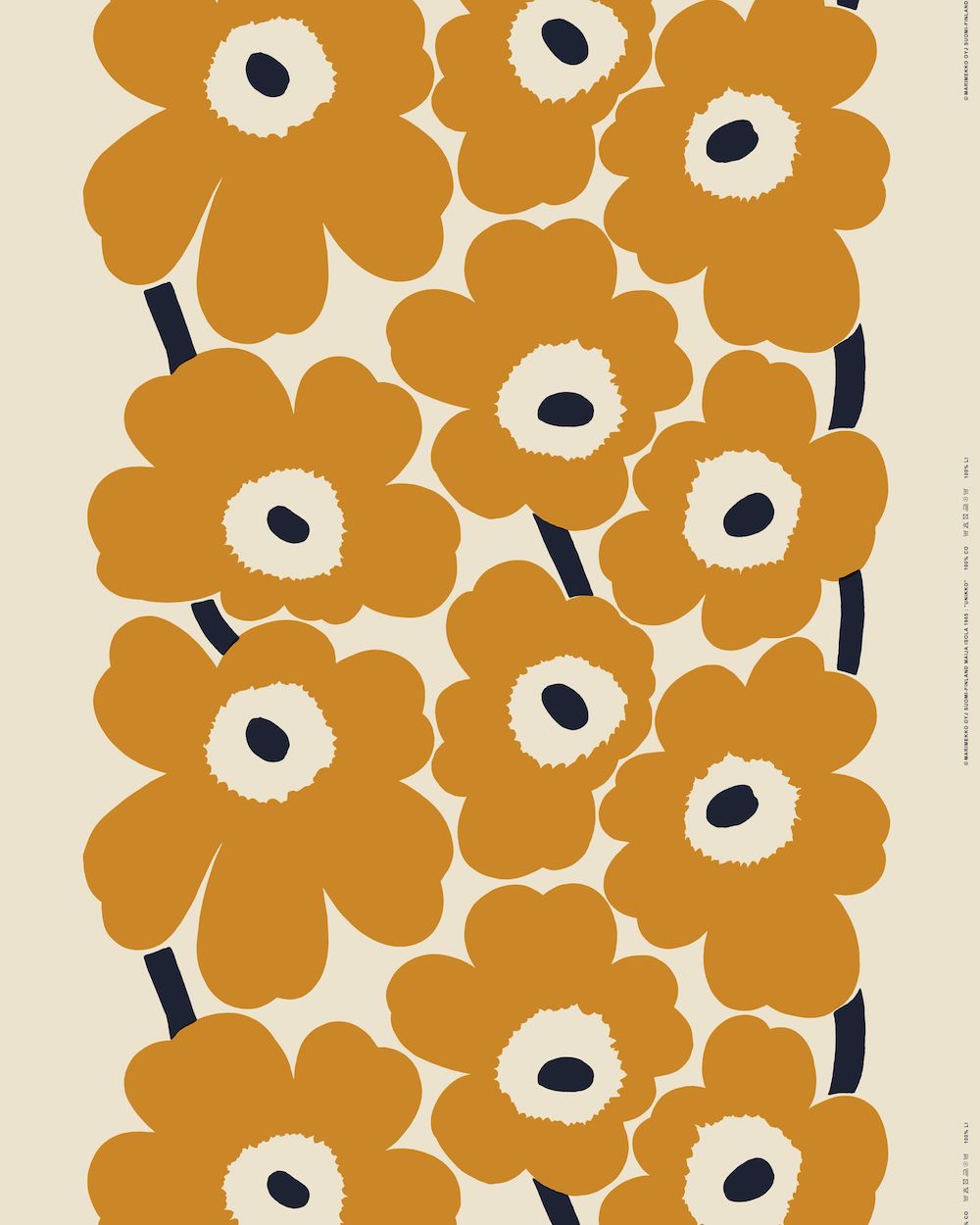 Unikko
Maija Isola, 1964
Unikko (poppy) was born in 1964 after Armi Ratia, Marimekko's rounder, had announced that Marimekko would never print a flower pattern. Maija Isola refused to obey Armi's orders and, in protest, created an entire series of gorgeous floral prints. Once Ratia saw the designs, she immediately decided to include eight of them in Marimekko's collection. One of them was Unikko, which has become a story of creativity, strength, courage and faith in oneself.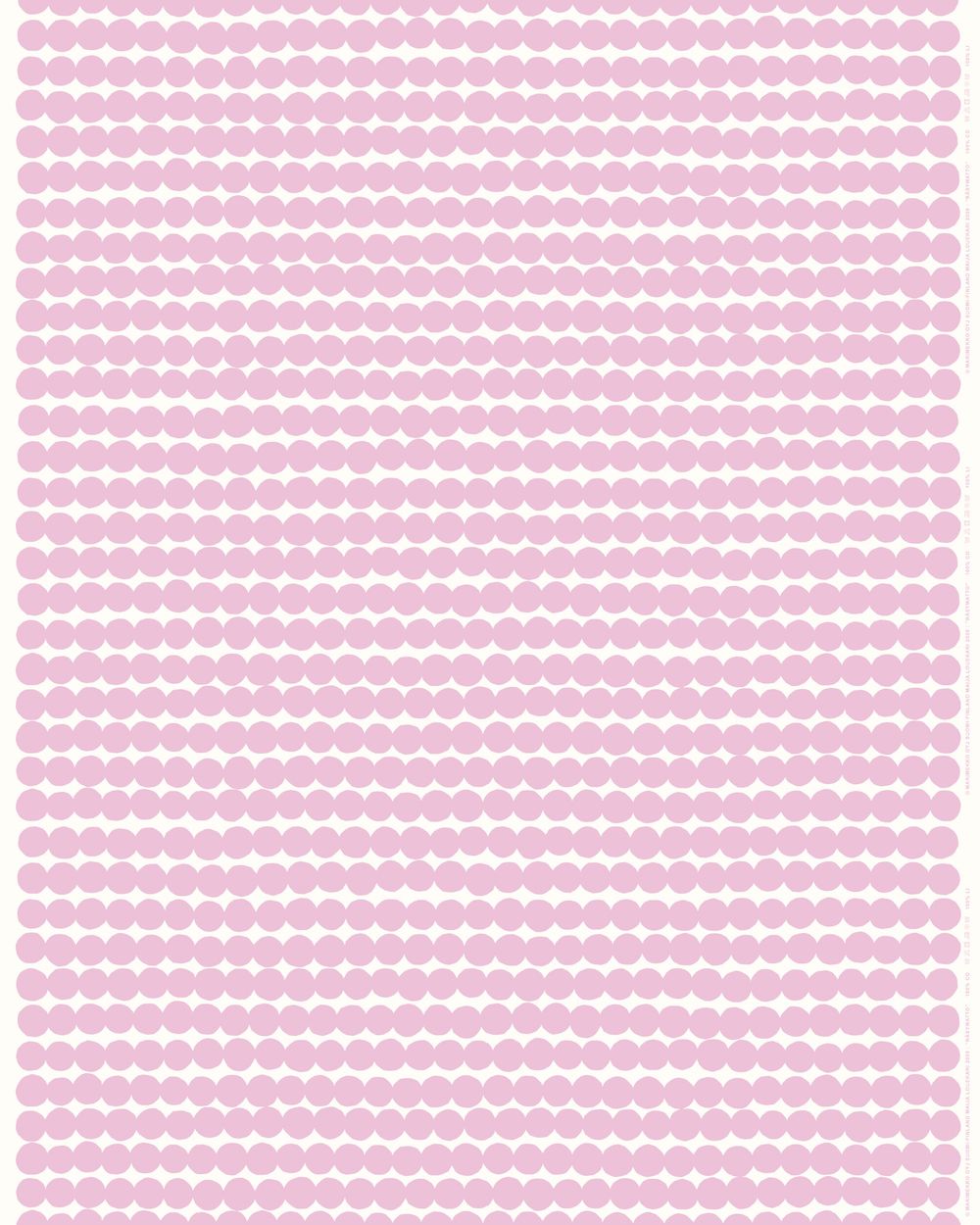 Räsymatto
Maija Louekari, 2009
The Räsymatto (rag rug) pattern, inspired by allotment gardening, is linked to topical themes like sustainable living and the joy of working with your hands. Allotments, with their flower and vegetable beds, represent urban nature at its best, and a rag rug on the floor of an allotment cottage tells a colorful story of its own.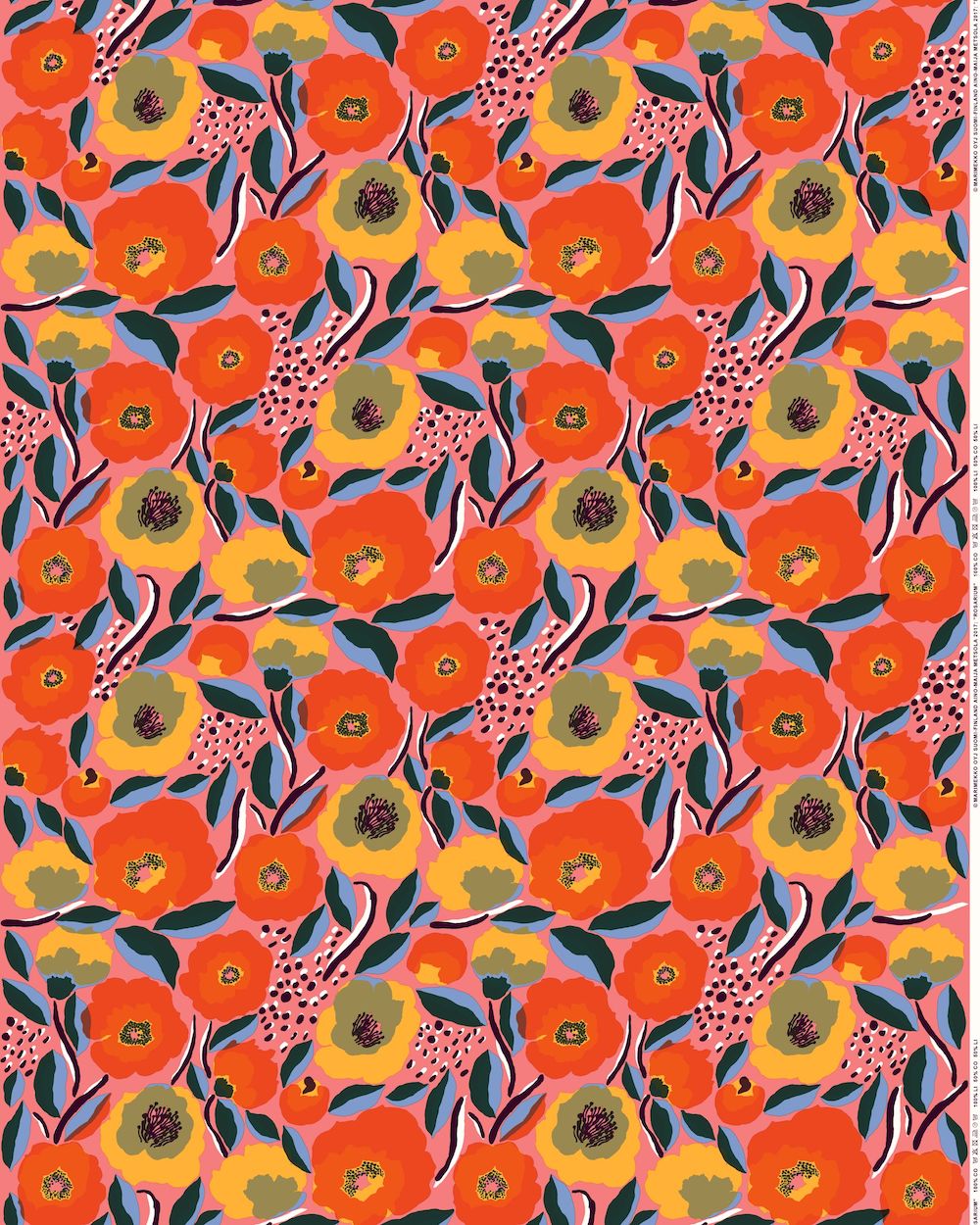 Rosarium
Aino-Maija Metsola, 2017
The Rosarium design captures a rose garden where the fullest bloom will soon be over. Petals are already coming off in the autumn wind. The pattern shows different rose varieties, but rugosa roses predominate. Rugosas can also be found in front of the designer's home.
Tiiliskivi
Armi Ratia, 1952
The Tiiliskivi (brick) pattern was designed by Marimekko's founder Armi Ratia. The pattern reflects her belief in the simple beauty of everyday life.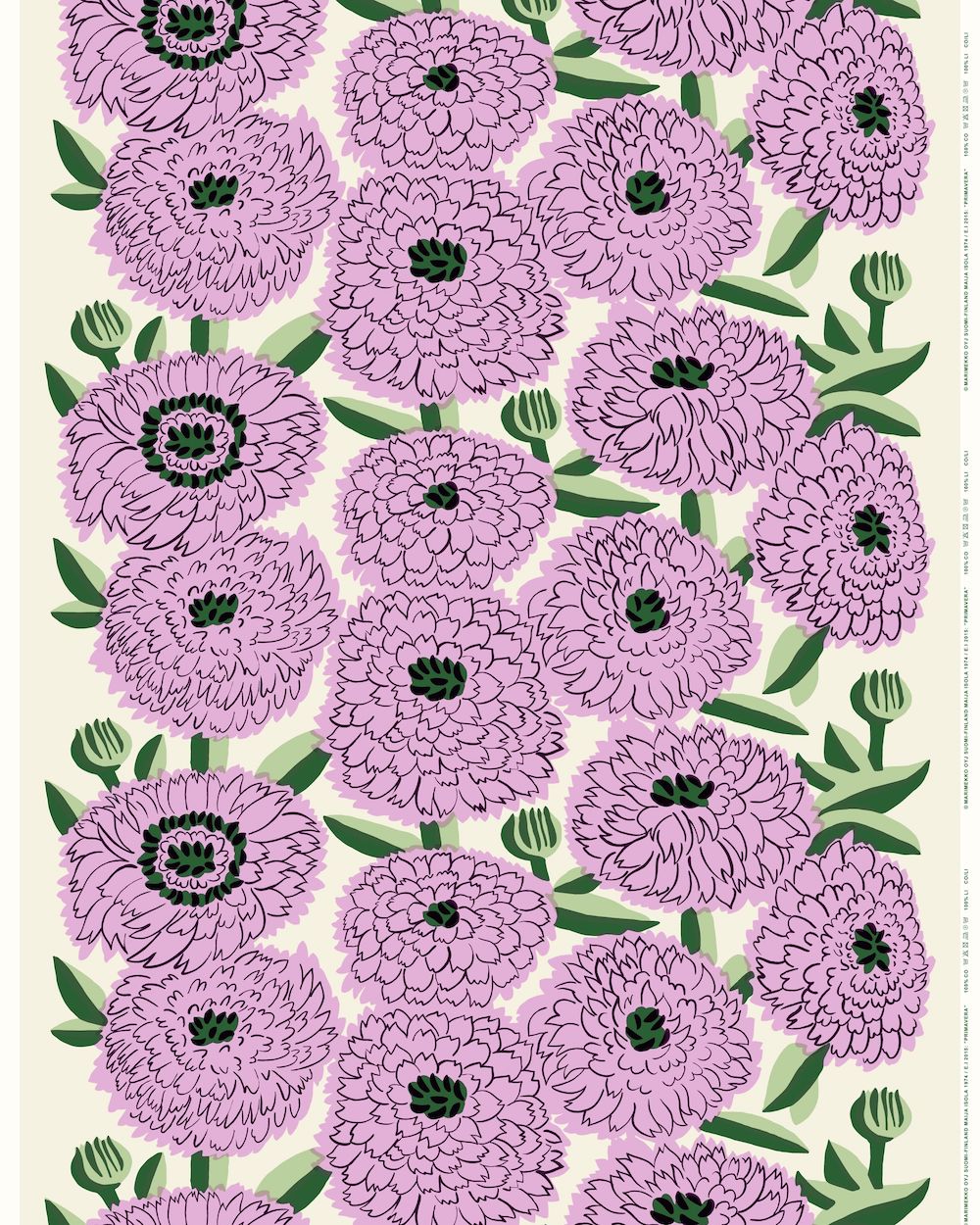 Primavera
Maija Isola, 1972
Primavera (spring) is one of the many bold floral designs by Maija Isola. It emanates joie de vivre, energy and warmth. Maija Isola painted the pattern when she was living in Oran, Algeria, so there may also be a tinge of homesickness in it; a yearning to be in Finland, to feel the summer morning dew on the grass, by a bed of pot marigolds.
Apilainen
Lotta Maija, 2018
The idea for the Apilainen (small clover) pattern came about on a windy day at a summer cottage. A strong easterly wind brought usually large waves to the shore, and grass and flowers swayed back and forth in the yard.
Kaivo
Maija Isola, 1964
Maija Isola got the idea for the Kaivo (well) pattern when she was fetching water from a well. Having dropped the bucket into the well, she watched how ripping circles formed on the surface of the water.
Letto
Aino-Maija Metsola, 2016
Bog rosemary, marsh tea, water calls, cloudberry leaves and flowers, grass, moss… The Letto (fen) pattern perfectly conveys the richness and mysterious atmosphere of Finnish bogs.
Piekana
Fujiwo Ishimoto, 1983
The Piekana (rough-legged buzzard) check pattern was originally part of a collection entitled Iso Karhu (Ursa Major), which was inspired by a book depicting the life of the Finno-Ugrian peoples as well as by textiles patterned using the traditional ikat dyeing techniques.
---
All descriptions & pictures are from Marimekko, with thanks.
---