Winter is coming, and Christmas-themed posts have started to show up in my Bloglovin' feed… but I'm in denial. I'm not ready for this. Maybe it's because I'm just back from vacation and I wish I still had my feet in the sand somewhere on the Southern coast of Portugal… But the idea of cocooning and adding more hygge to my life is definitely appealing. While all-white interiors are usually preferred to reflect natural light and make a space feel bright and open, I am particularly taken with dark and moody color palettes. I find they are so soothing and serene; a perfect atmosphere when you want to curl up on a cold day.
The 19th-century house below is a great example. Located in coastal city of Härnösand, Sweden, it is the home of a family of six who enlisted the services of architect firm Skälsö for the renovations. The pared down, minimalist and modest interior add to the peacefulness of the place. Multiple shades of grey in different sheens were used throughout the place, making the natural materials like bamboo, canvas, cork and wood stand out beautifully. A pine-clad addition with large windows offers a luminous and airy space – An surprising and interesting contrast with the rest of the house.
P.S. You can now learn the skills, know-how, and design principles for improving your home and creating a beautiful Scandinavian interior - Find out how!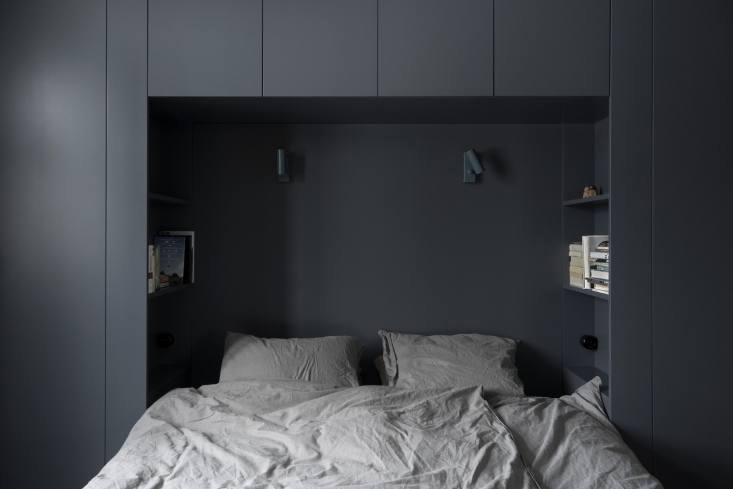 Photos: Stefan Isidor Bergkvist
SaveSave
---