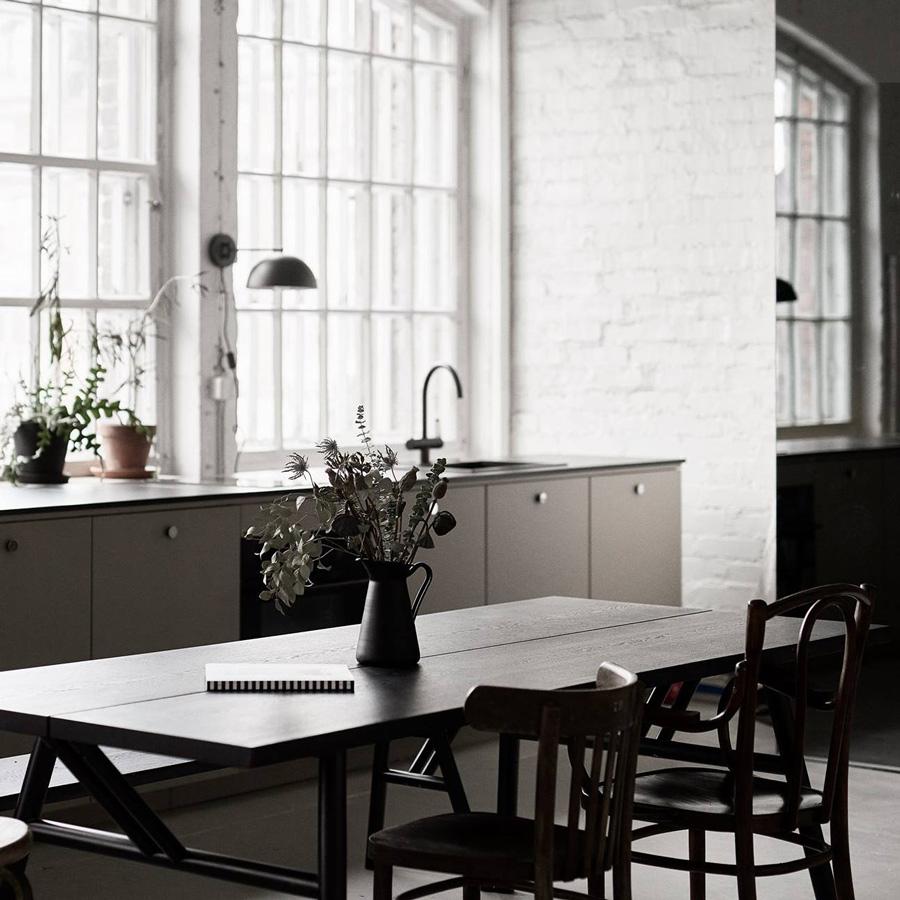 We moved into a new home about two years ago, and we've been slowly renovating one room at a time, tackling the most pressing "issues" first. Updating the kitchen is next on the list and I can't wait to undertake this project.
While browsing for inspiration, I came across this kitchen on Riikka Kantinkoski's blog,
Weekday Carnival.
She shared pics of
Studio Roscoe,
a rental photo studio in Helsinki, and this is the kitchen she designed in collaboration with interior architect
Laura Räihä.
Seriously, if you would have told me five years ago that I'd consider buying beige cabinet fronts, I would have laughed out loud. And now, looking at these pics, I am taken aback. I am in loooove with the combination of black with that warm sand shade, both contrasting beautifully with the crisp white wall. It is gorgeous.
Riikka explains that the kitchen had couldn't be positioned against the wall because of a radiator, so they came up with this freestanding design and added a frame that surrounds the cabinets. Not only is it functional, but I find that it totally elevates the look. And guess what? It is (mostly) all from IKEA!
Sadly, the Ubbalt doors are only available in Europe at the moment, but fingers crossed that they will make their way to North America soon…
---