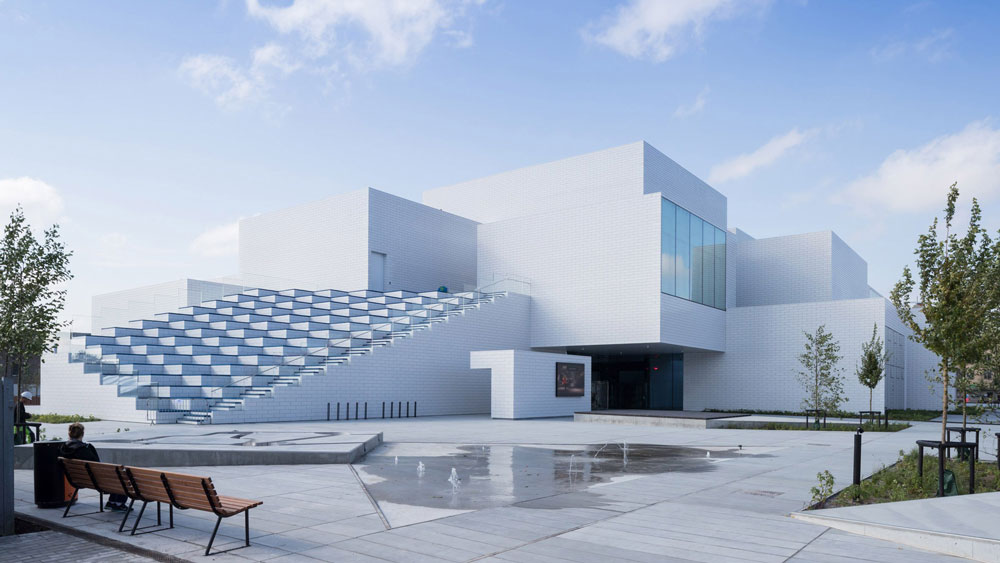 Designed by famous Bjark Ingels and his firm BIG, the recently opened Lego House in Billund, Denmark, is possibly the coolest place to visit with your family (or any fans of the well-known brick for that matter) right now. It is a place where fun and games meet top-notch architecture.
The massive 12,000-square-meter building resemble a stack of white blocks, multiple patios, each with a bright-colored floor – Red, blue, yellow, green… just like the toy.
Inside, visitors can find out all about the history of the brand, and explore a gallery, exhibition halls, play areas, conference facilities, a cafe and a restaurant, where meals are apparently served by robots. Several giant Lego models of animals, dinosaurs, cities and even mountain ranges are displayed throughout the building.
The ceiling of the uppermost floor features porthole skylights that mimic the stud-connectors found on the top of the lego blocks.
A model kit of the new Lego House was also released.
From the architect:
"Lego House is a literal manifestation of the infinite possibilities of the Lego brick – one that embodies the notion of systematic creativity and allows children of all ages countless opportunities to create their own worlds and to inhabit them through play," said Ingels.
"At its finest, that is what architecture, and Lego play, is all about: empowering people to imagine new worlds that are more exciting and expressive than the status quo – and to provide them with the tools and the skills to make them reality."
You can see a drone footage of the Lego House on my video page.
Photos: Iwan Baan
SaveSave
SaveSave
SaveSave
---