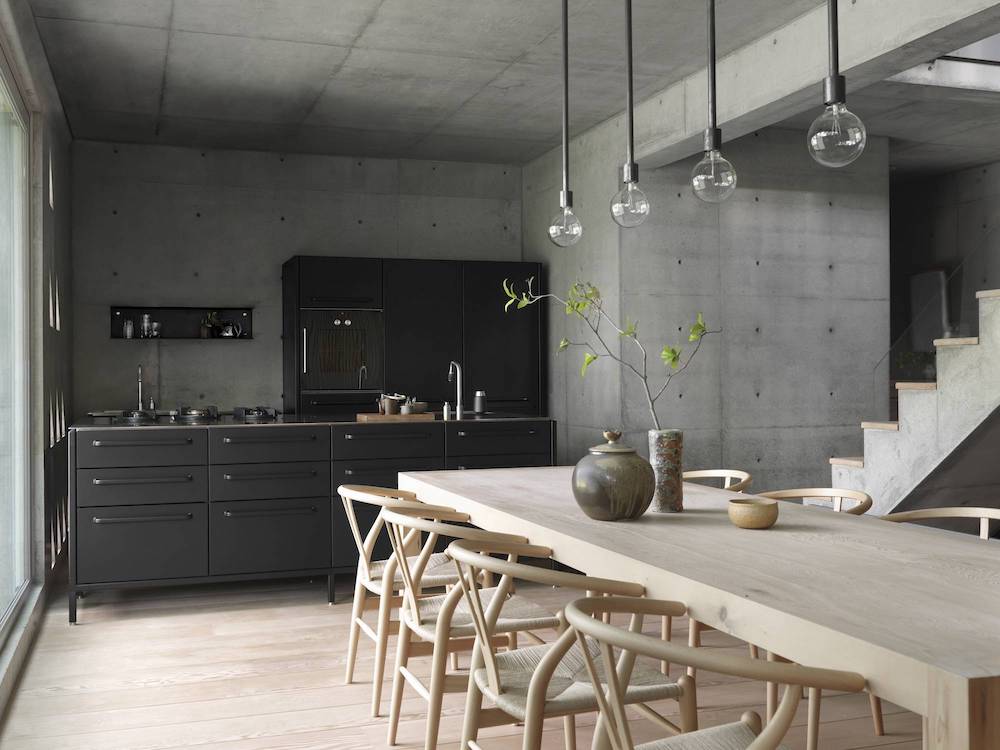 In the middle of a tropical Taiwanese island, you will find the home of architect Mao Shen Chiang.
The "ardent admirer of Scandinavian furniture" built his triangle-shaped house with durability in mind, in a bid that it would "last unchanged for the next century to come." (source)
The raw concrete structure is quite a contrast to the lush surroundings, and is omnipresent inside, too.
The material's rough texture and cool grays, on the walls and ceilings, create a bold yet simple interior and channel a Brutalist sensibility.
The extensive use of wood, for wall paneling, floors and furniture -mostly Danish design classics- add warmth to the look, as well as a welcomed softness to the otherwise strict and minimal aesthetic.
The home is fitted with a black steel kitchen from Vipp, which perfectly complements the functional look and feel of the place.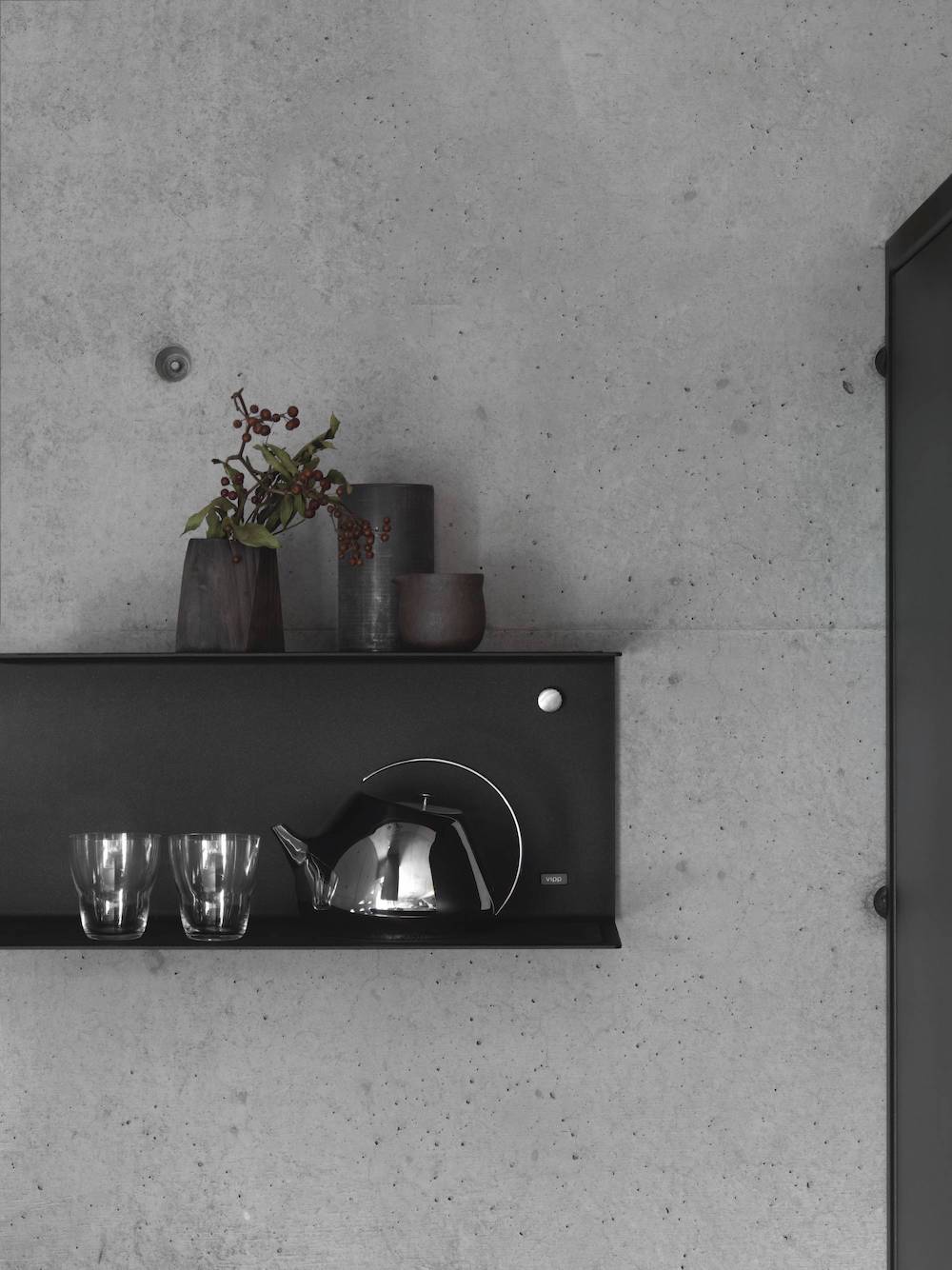 "My philosophy of good architecture is shared by the design intentions of the Vipp team; to produce practical, beautiful pieces that last across generations." – Architect Mao Shen Chiang (source)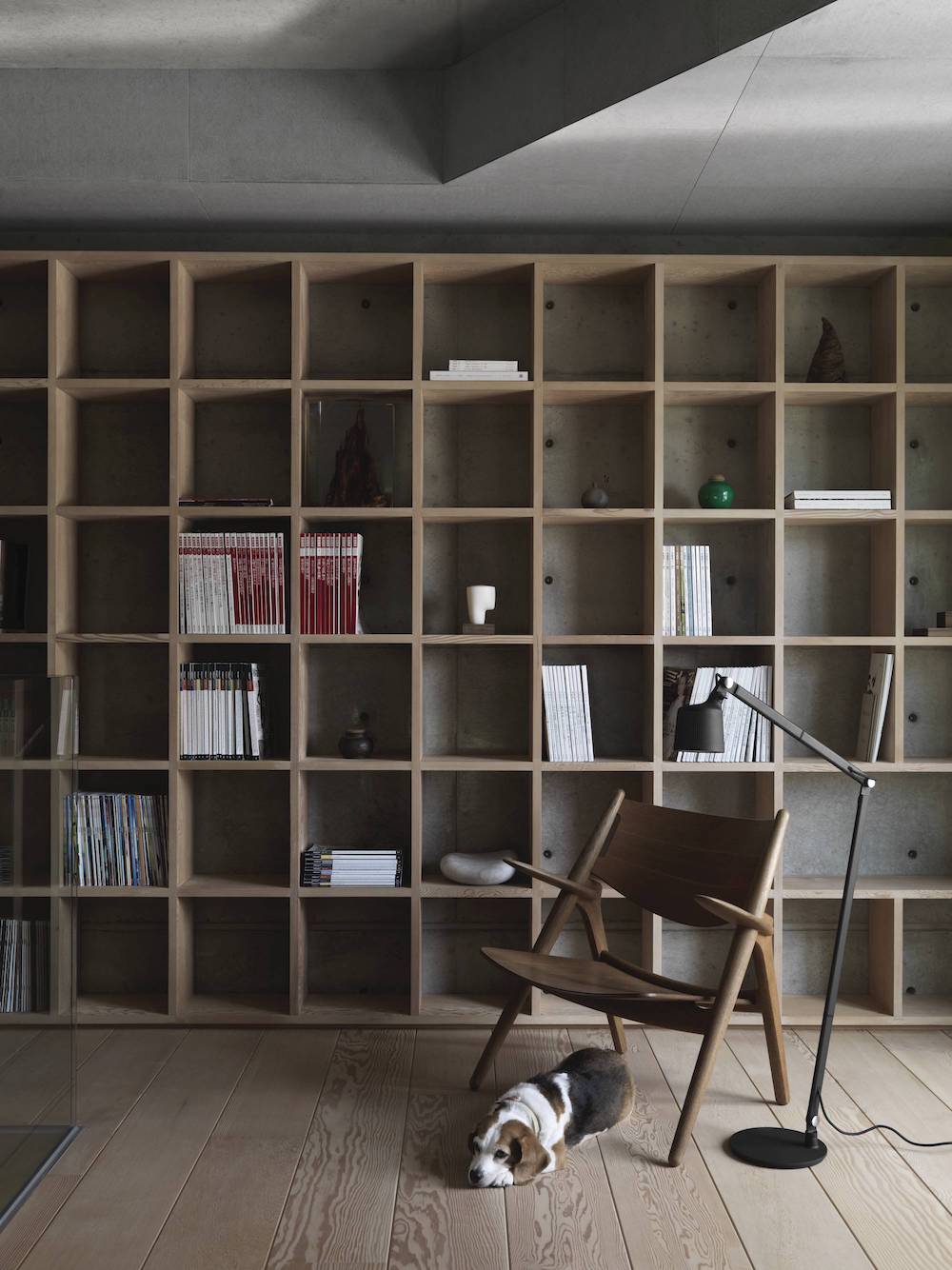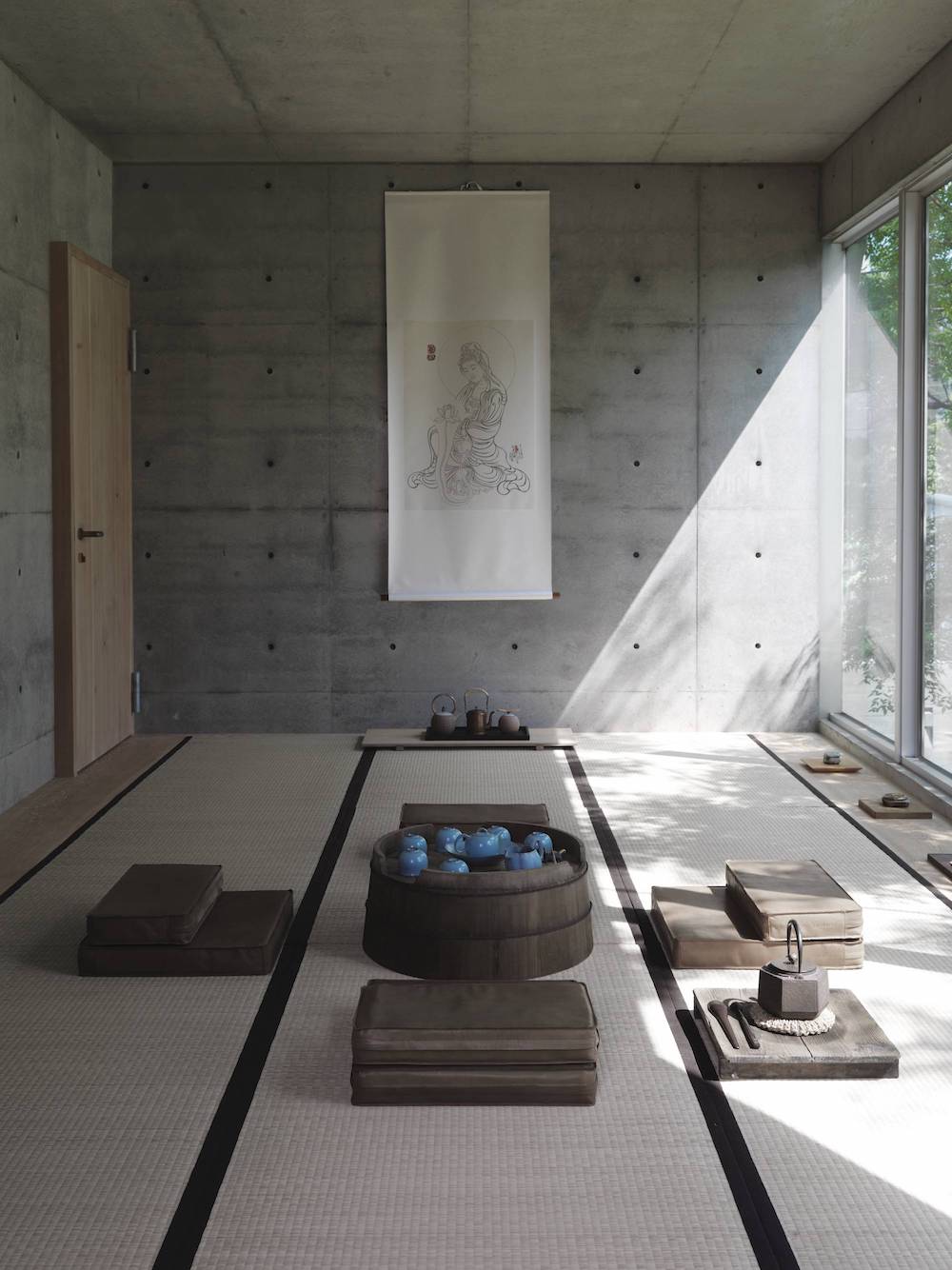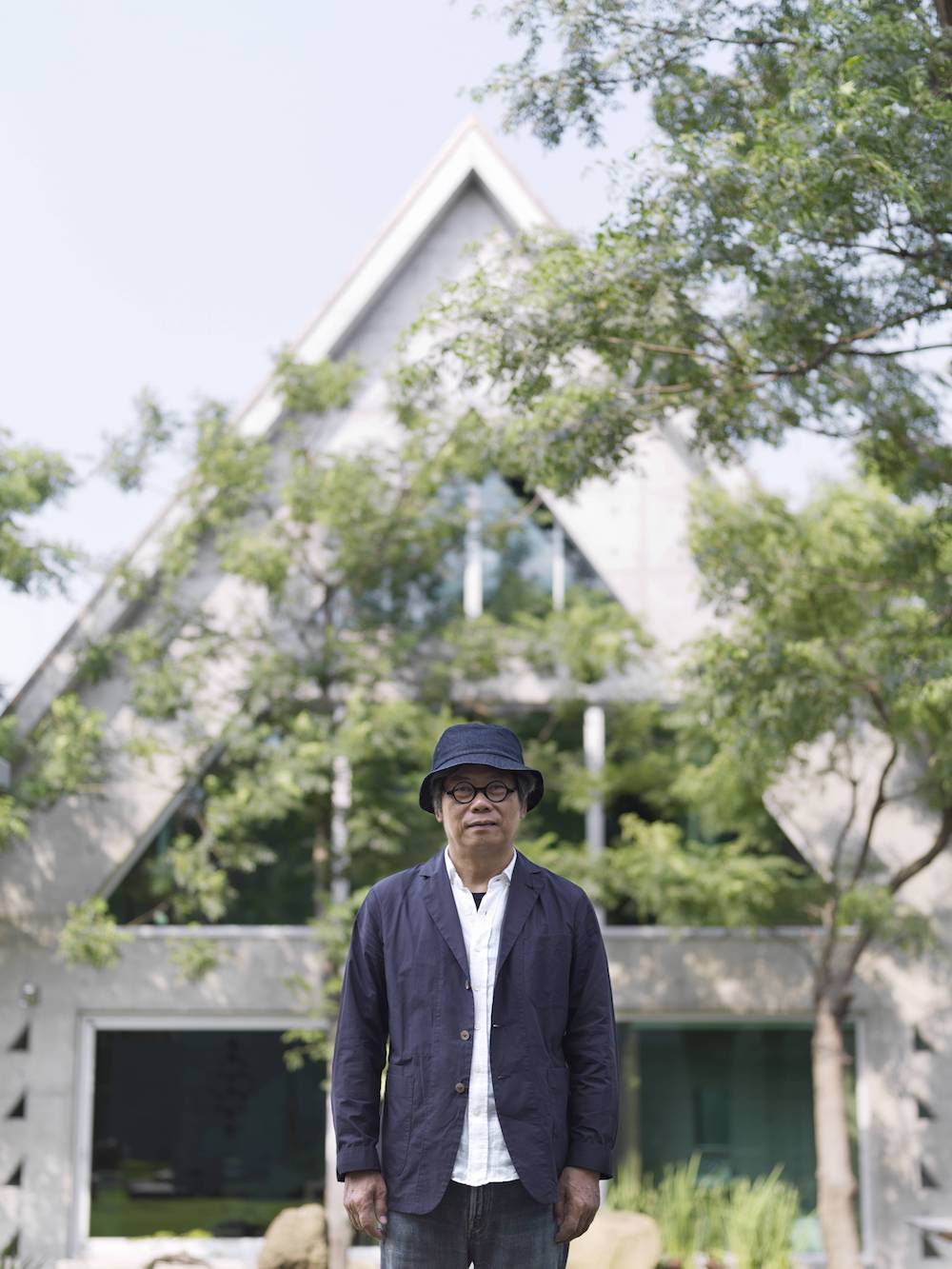 If you like the mix of cement and wood in interior design, you'll want to check out this Nordic-inspired Scottish retreat in the Highlands.
Photos: Anders Hviid via Remodelista
---