The Pavilion House in Suffolk (UK) was designed by Danish firm Norm Architects back in 2017, but it was never completed. The pandemic offered the owners a welcomed opportunity to fully dig into the project again and bring it to its original vision.
The design is all about transparency. The large windows blur the boundaries between inside and out, and where every room offers views of beautiful East Anglian nature.
The long structure, its shapes and lines, are a nod to the existing barn and old dairies nearby, but it is still quite contemporary and nothing like the usual farmhouse style of the area.
It has a simple and minimal construction with steel and vertical larch cladding, set elegantly in its surrounding landscape – "It doesn't try to compete with it, but frames it instead." – Norm Architects
The house consists of two main volumes separated by a central hall. The main living areas can be found on one side, while the bedrooms and bathrooms are located on the other. There is also an annex with a studio, music room, a quiet workspace, and a comfortable TV area.
Let's take a look.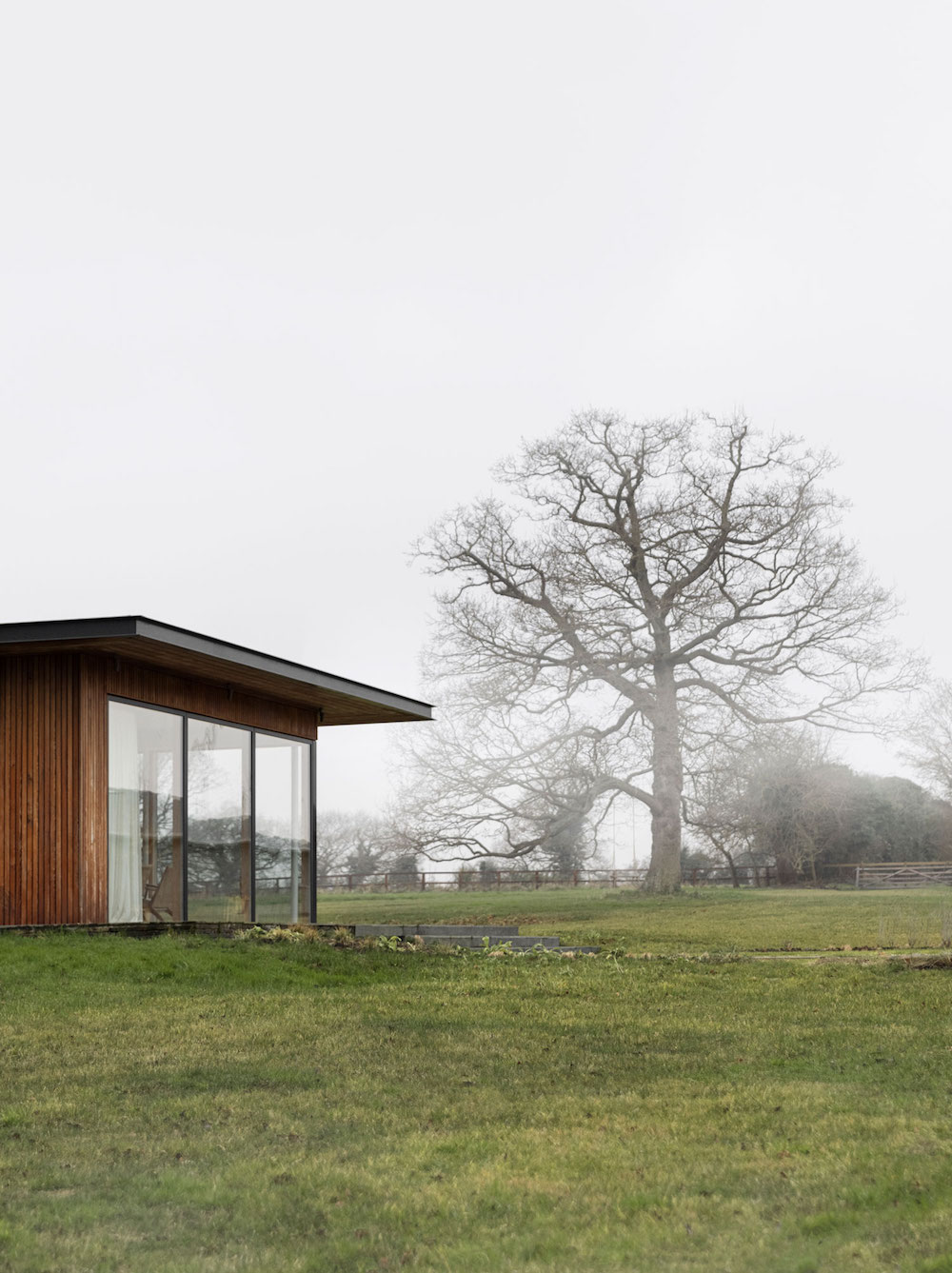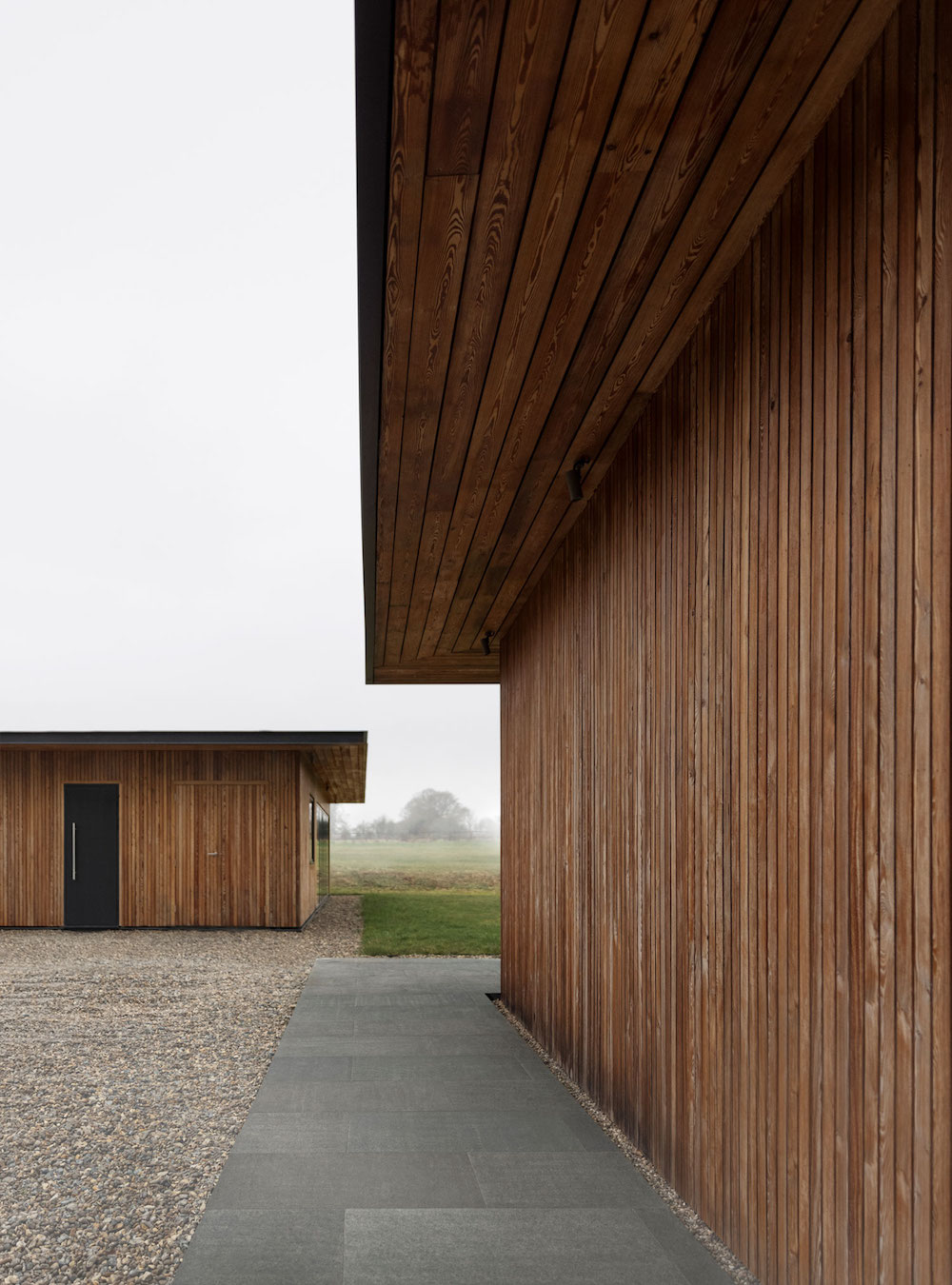 Inside, the feeling of tranquility and simplicity continues. Gentle and soft colors allow nature to take the center stage. It is bright and airy, with minimal furnishings.
The interior is mostly an open space plan divided into different functional zones. The central brick code with a wood-burning stove separates the living room from the large kitchen and dining area.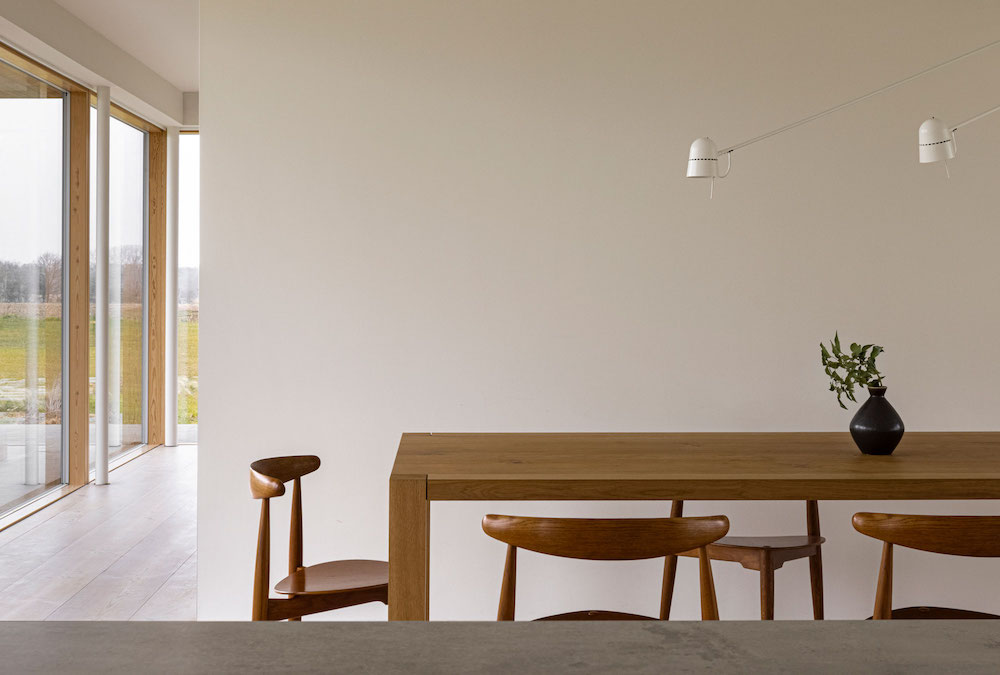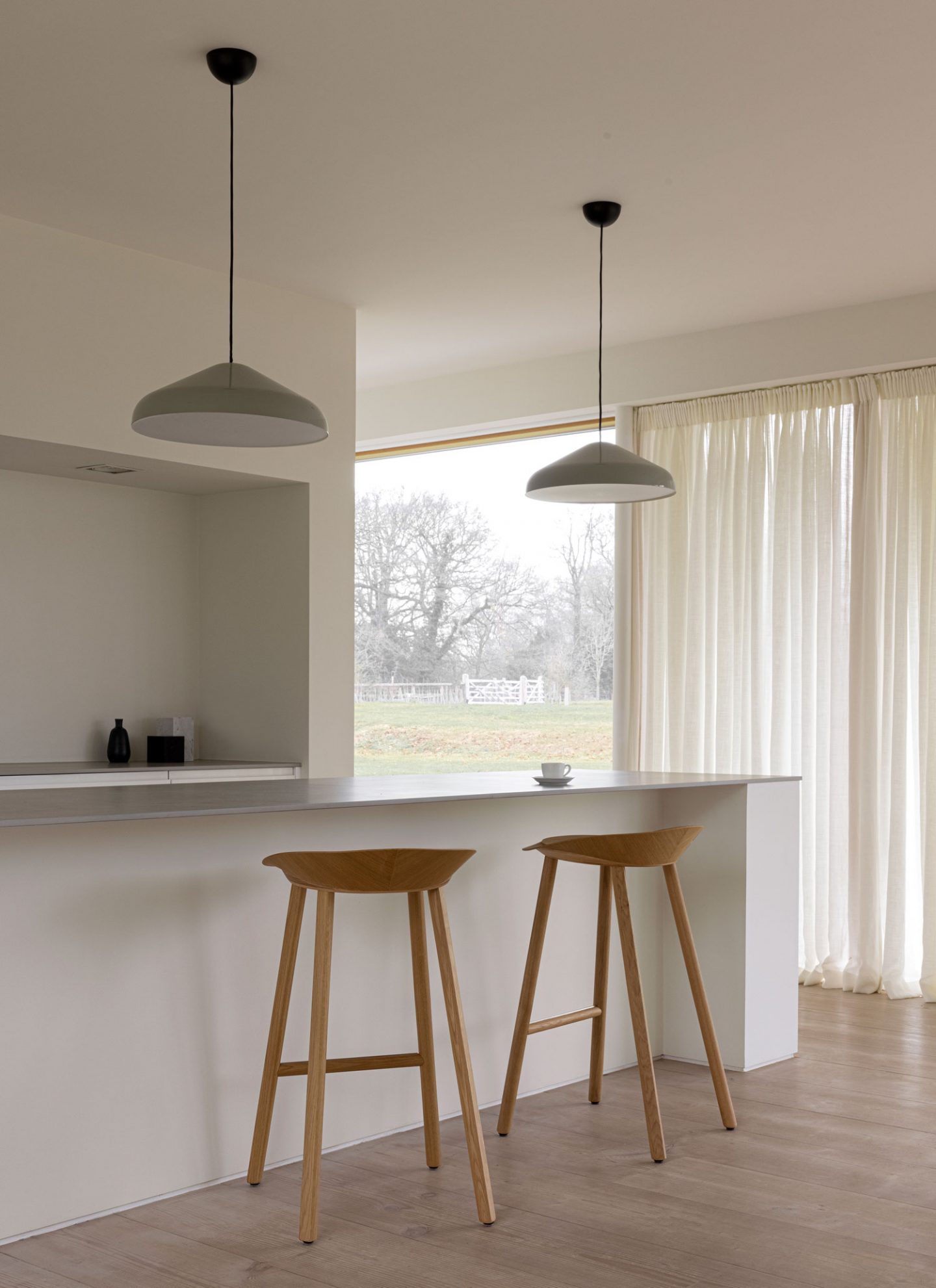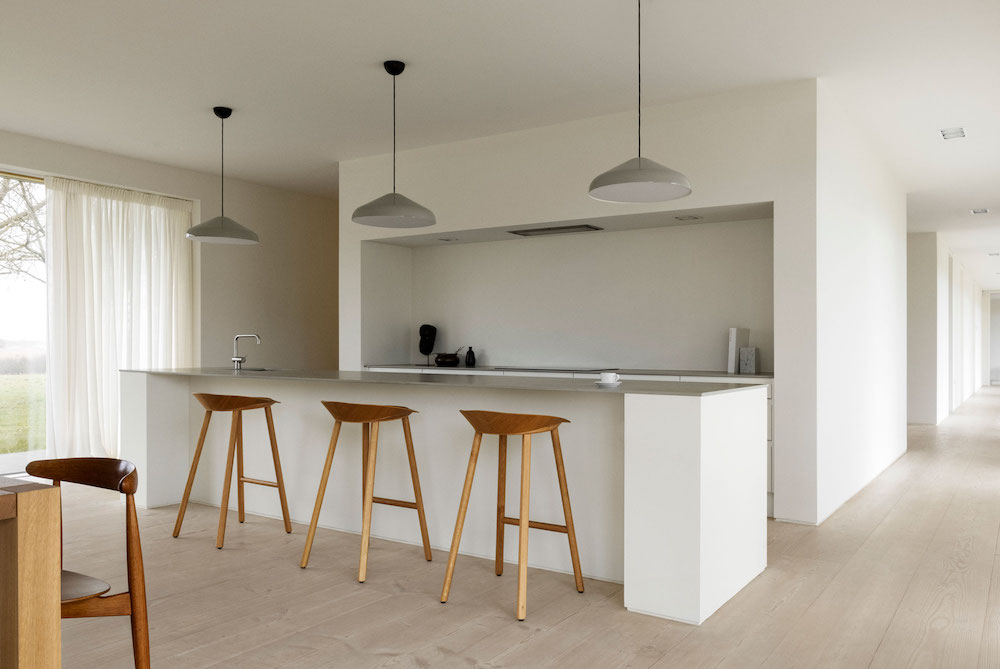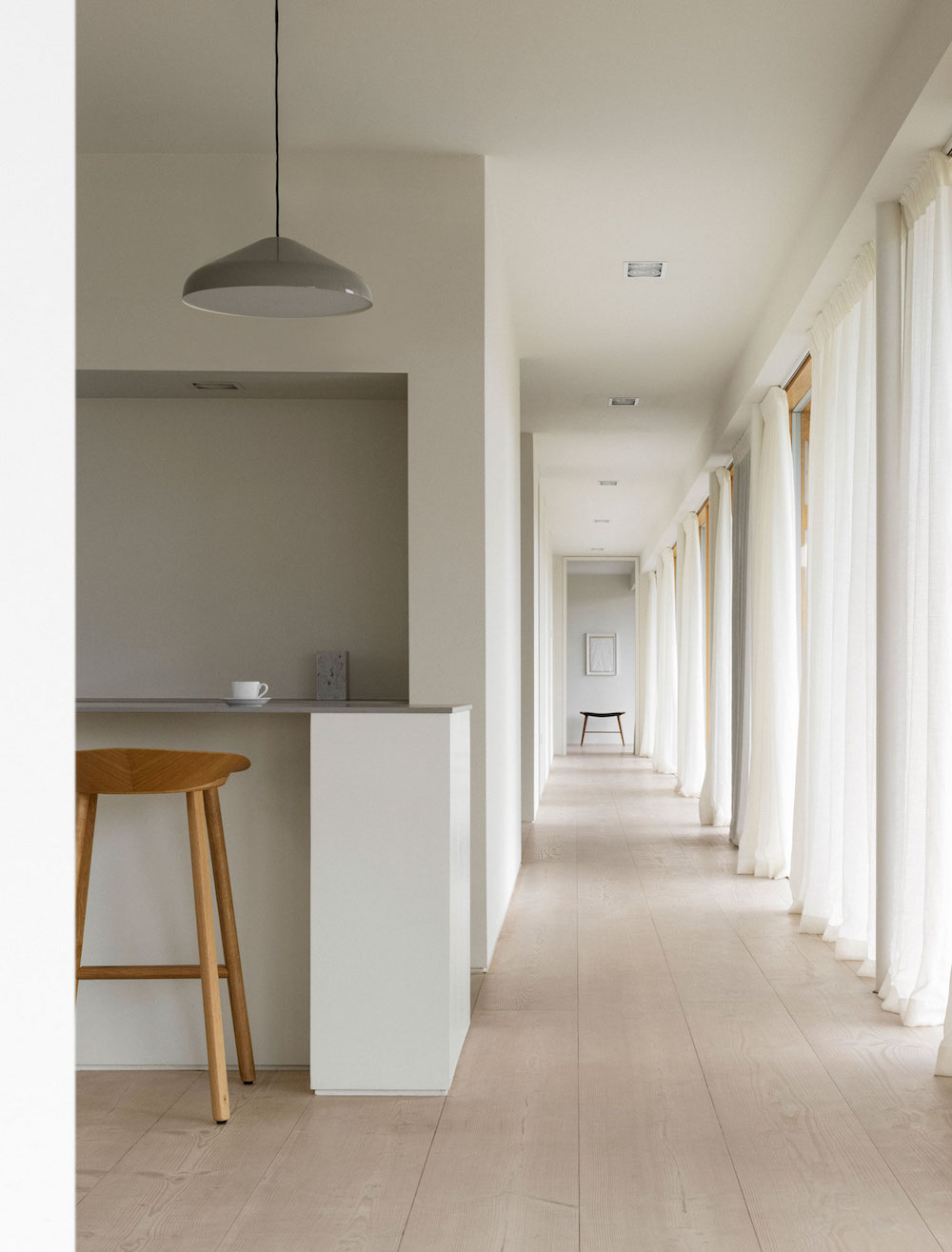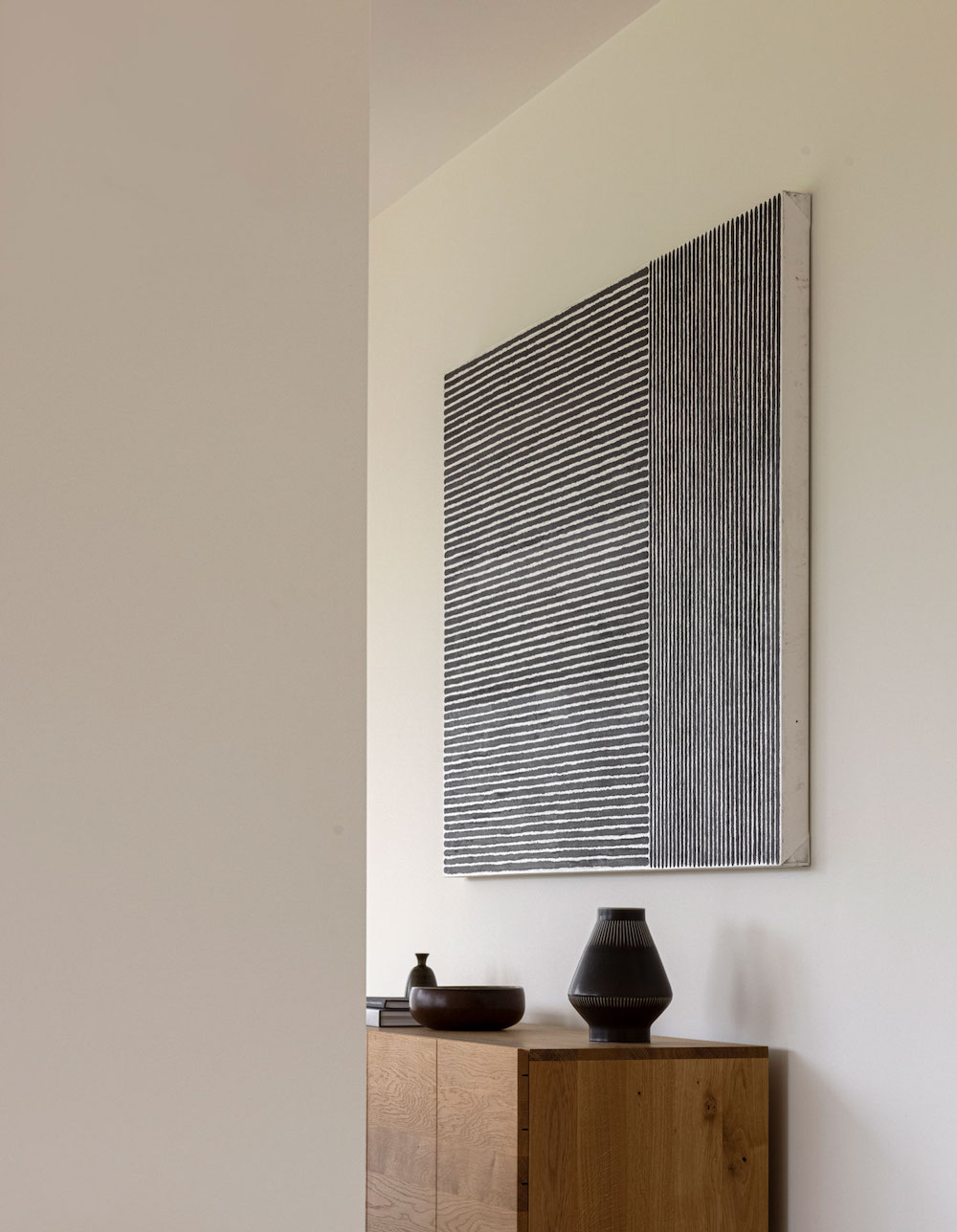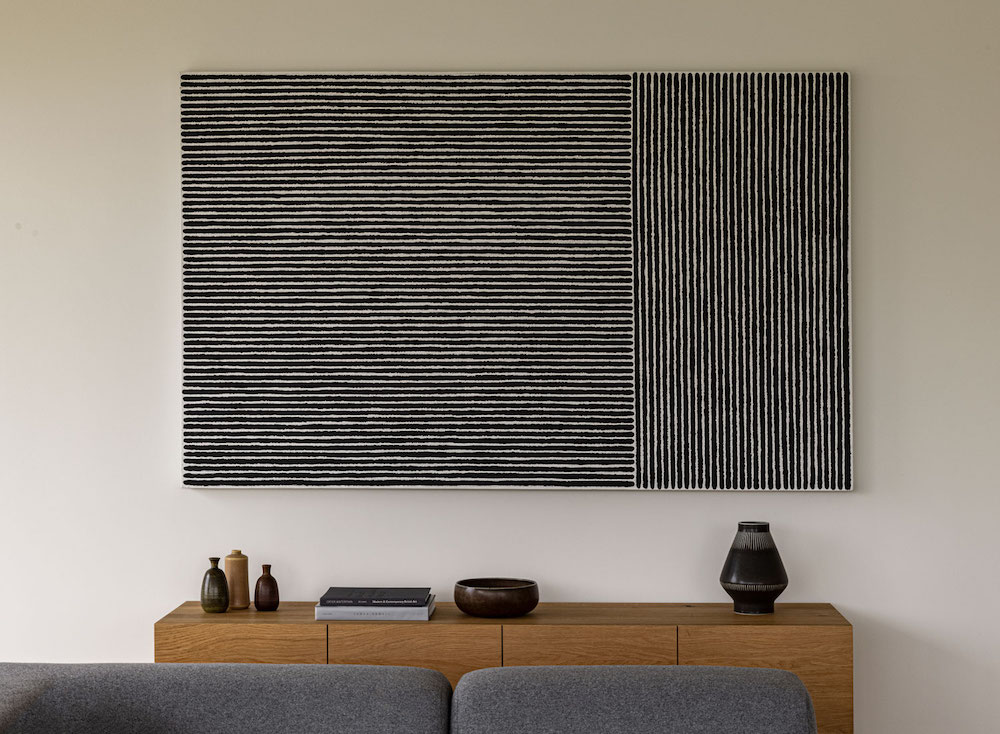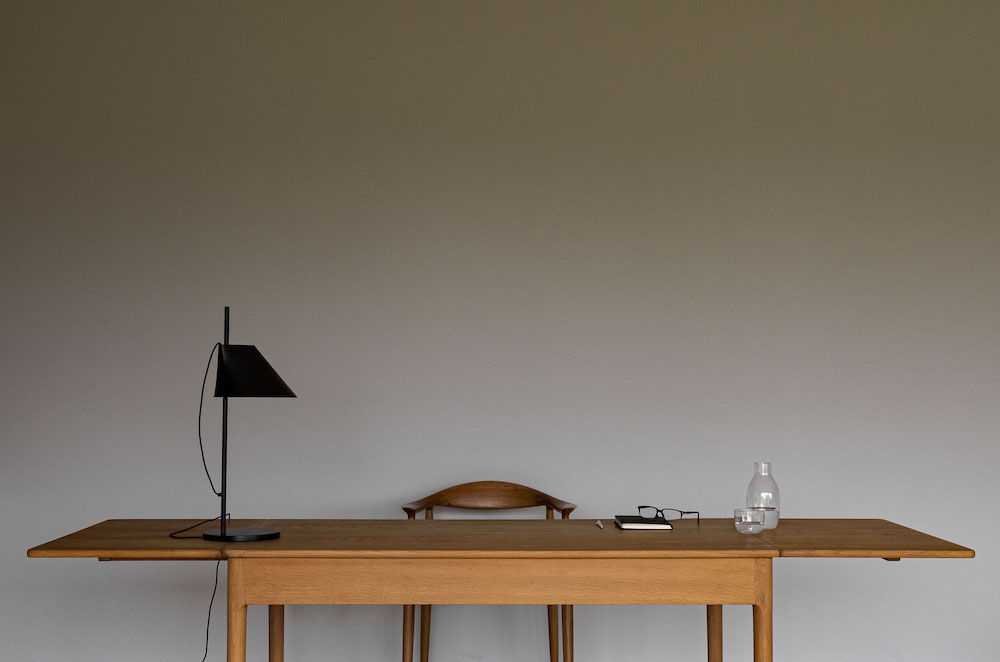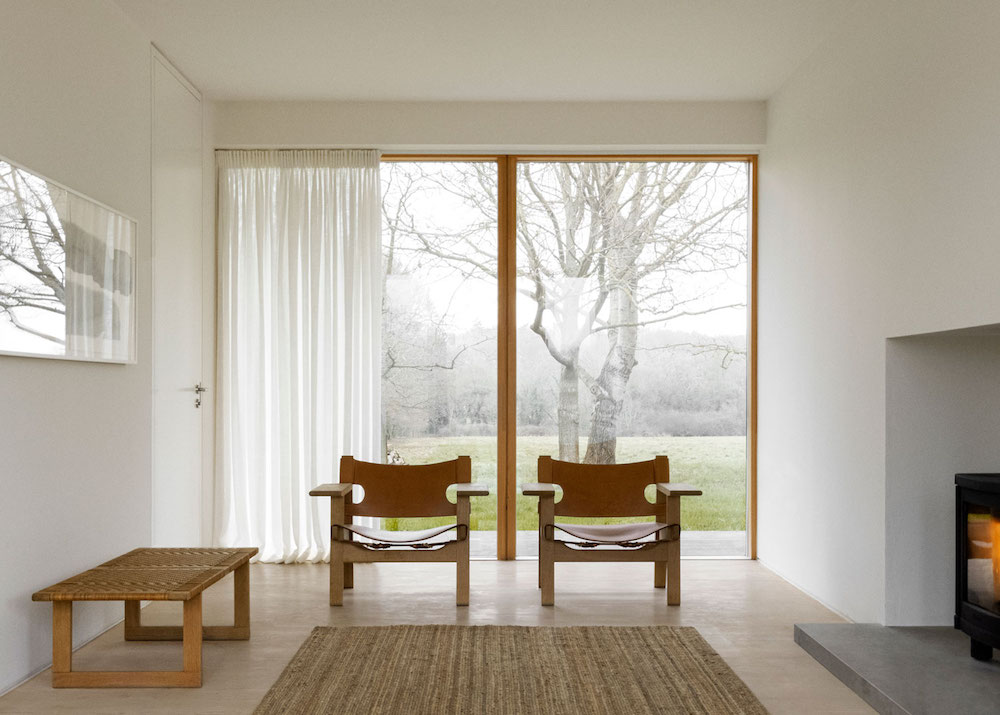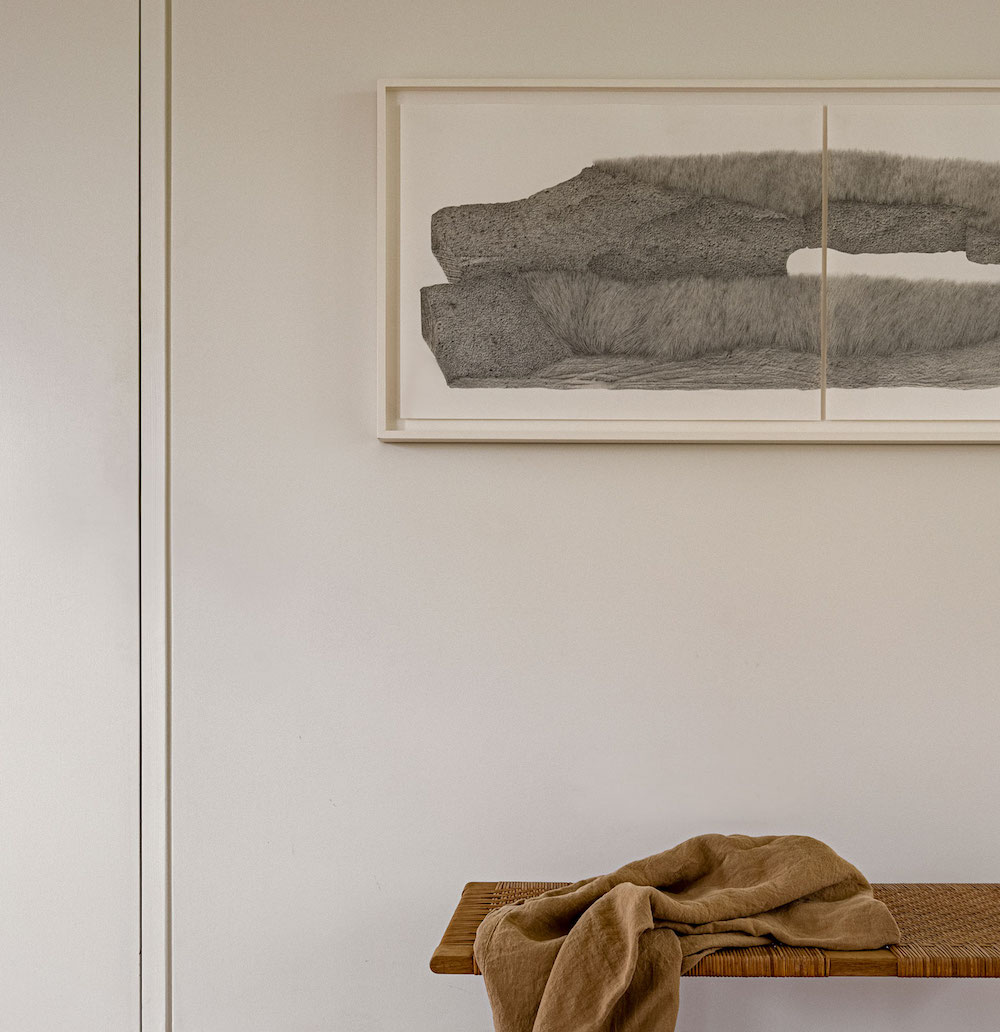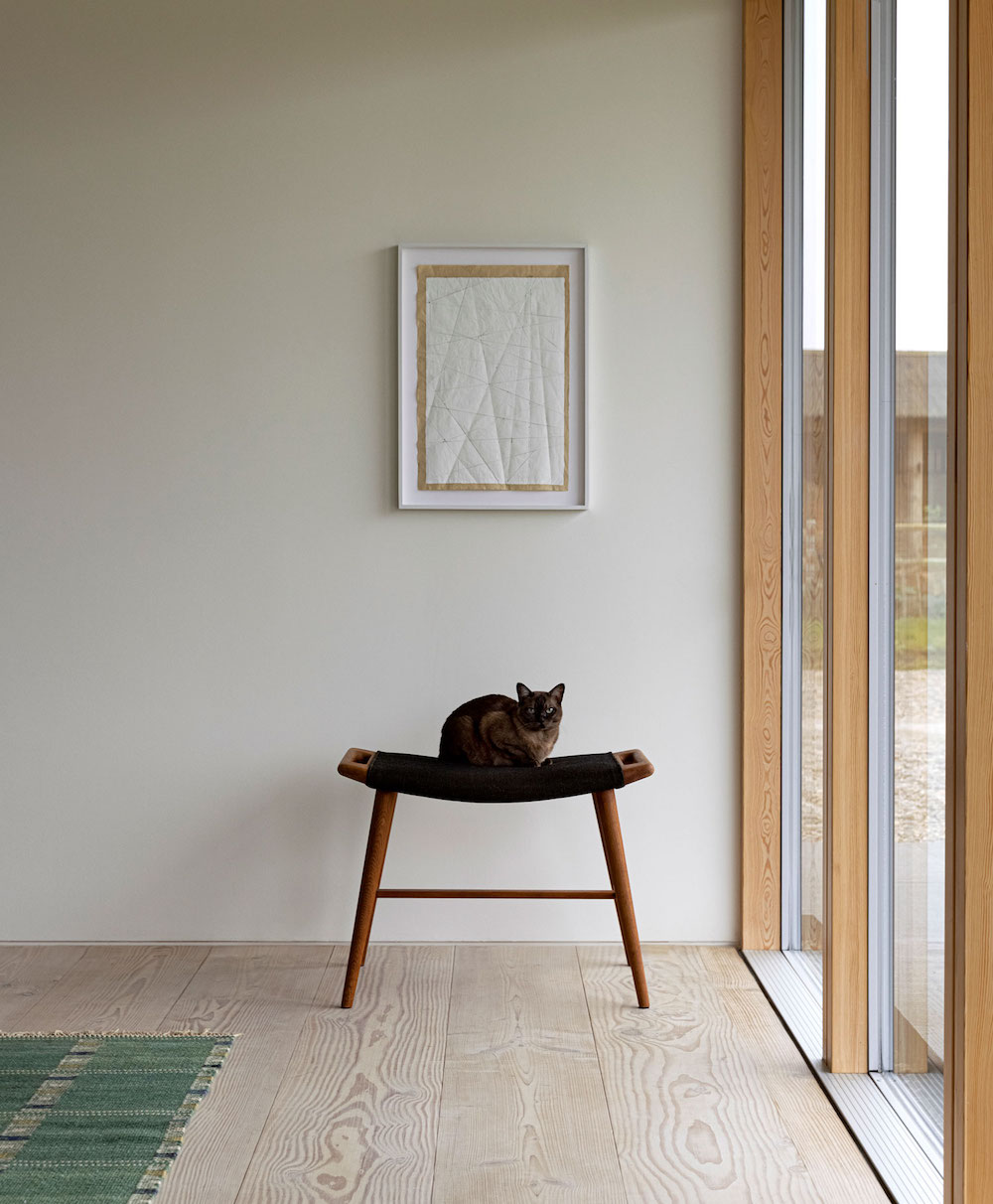 "What we saw in this site was the potential to live in a way. that is beautifully aligned with nature. the house provides a wonderful place to get together with our loved ones in an environment where there is time, space, light, and new possibilities. There was also the opportunity to create an environmentally efficient and friendly dwelling that would mainly depend on its own electricity generation. In short, this is a place for rest. and exploration to counterbalance the challenges and opportunities of a full-on life in the city." – Suzanna Taverne & Marc Vlessing, homeowners.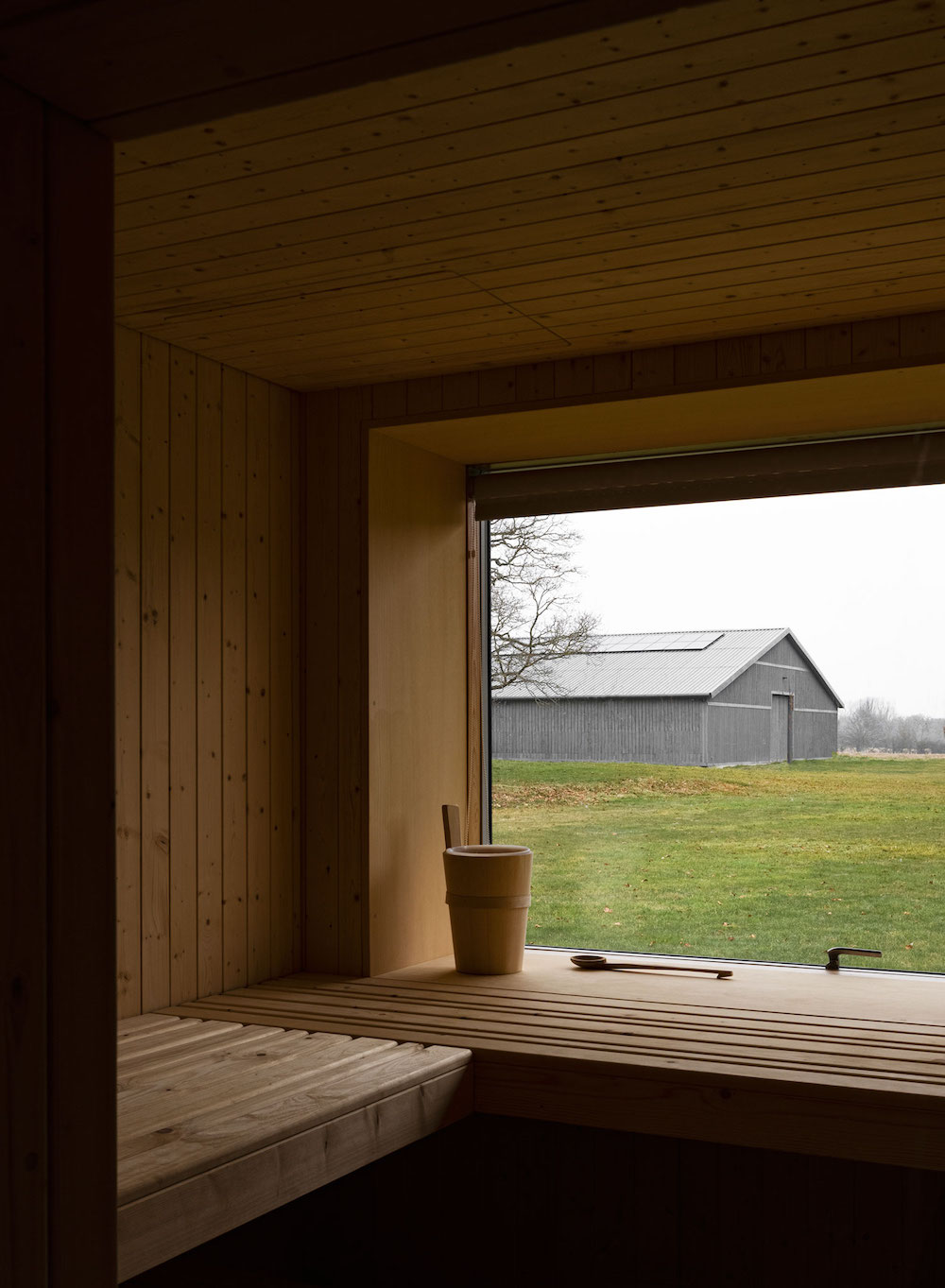 The barn that was left standing (shown above) now carries solar panels for electricity generation, with batteries stored inside the building, together with a rainwater system.
You can view more beautiful projects by Norm Architects here and here.
Photos: Jonas Bjerre-Poulsen, Norm Architects
---