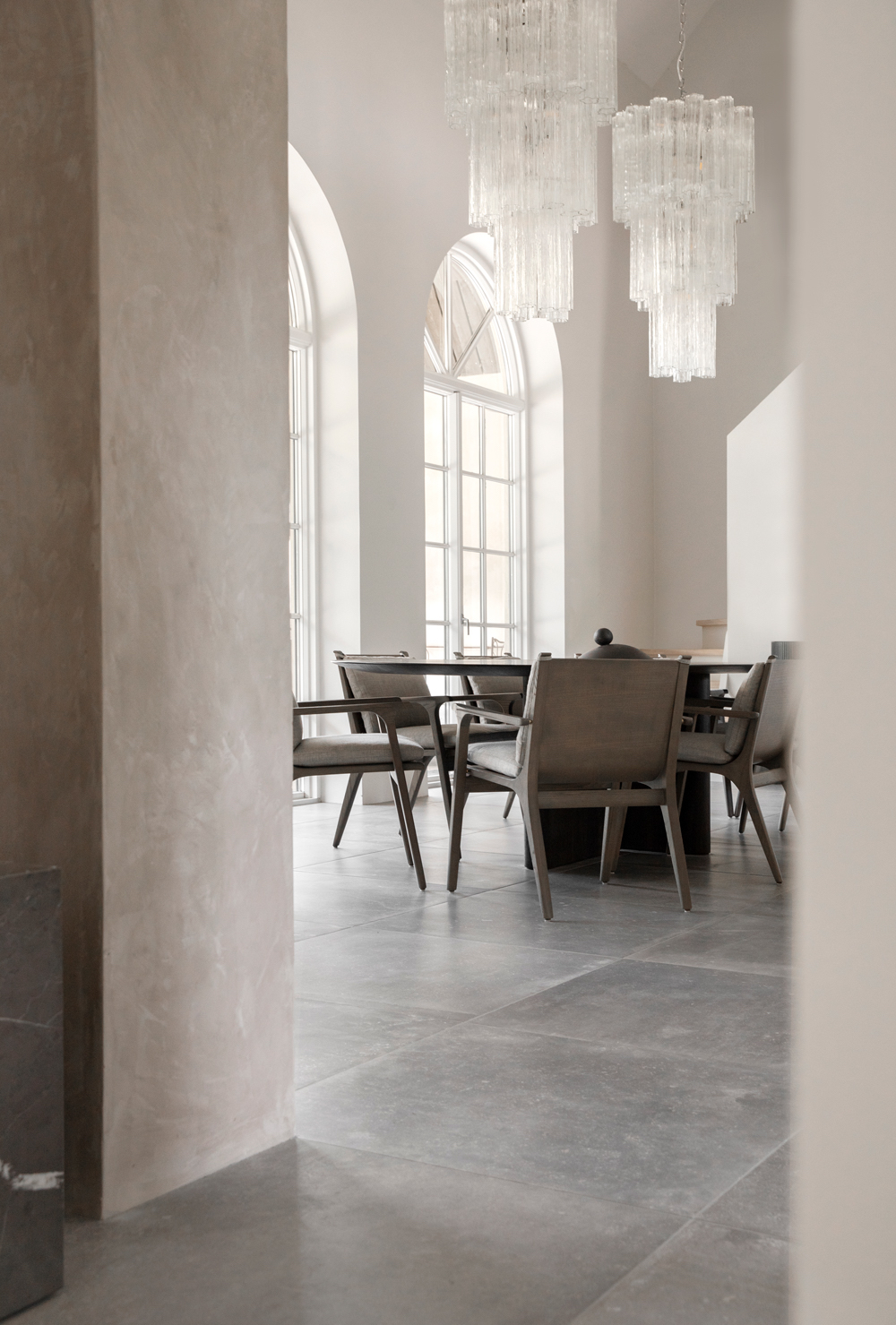 .
Contemporary sophistication, warm minimalism and tactile materiality are the words that come to mind when looking at this stunning residence.
Located north of Copenhagen, surrounded by meadows and forests, the house was completely refurbished by Danish firm Norm Architects who married modernity and country house charm (scroll down below to see a picture of the traditional exterior).
"The overall mood and colour scheme of the exterior is translated into the interior with a raw, tactile material palette of wood, stone, natural fibre textiles and leathers dominating the open space plan of the house, combining farmhouse appeal, exclusive refinement and elegant, sculptural features." – Norm Architects
.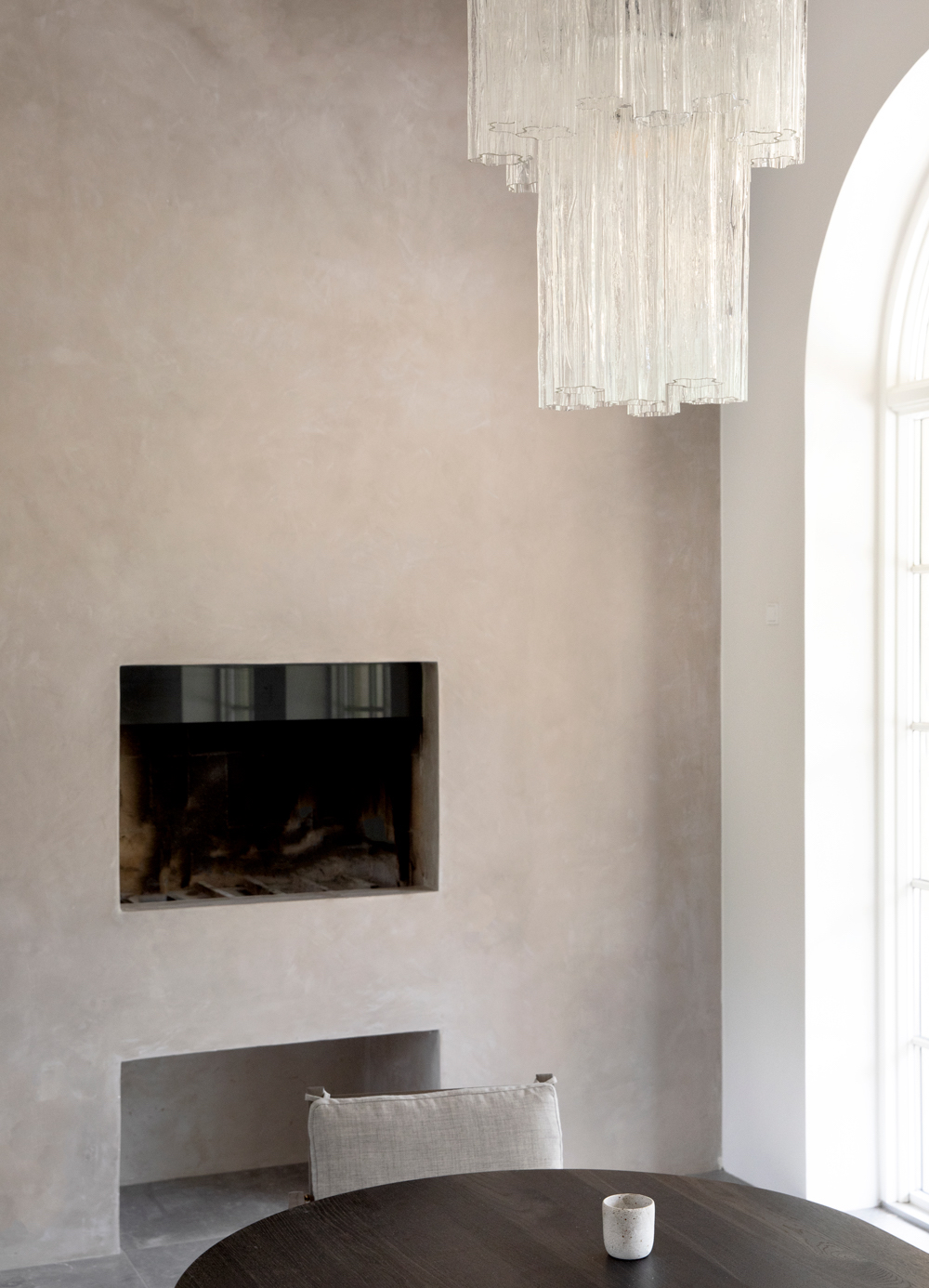 .
Thala Grey marble, blackened iron, natural and smoked oak, Douglas pine, polished concrete, mineral paint… All those beautiful textured surfaces add warmth and character.
.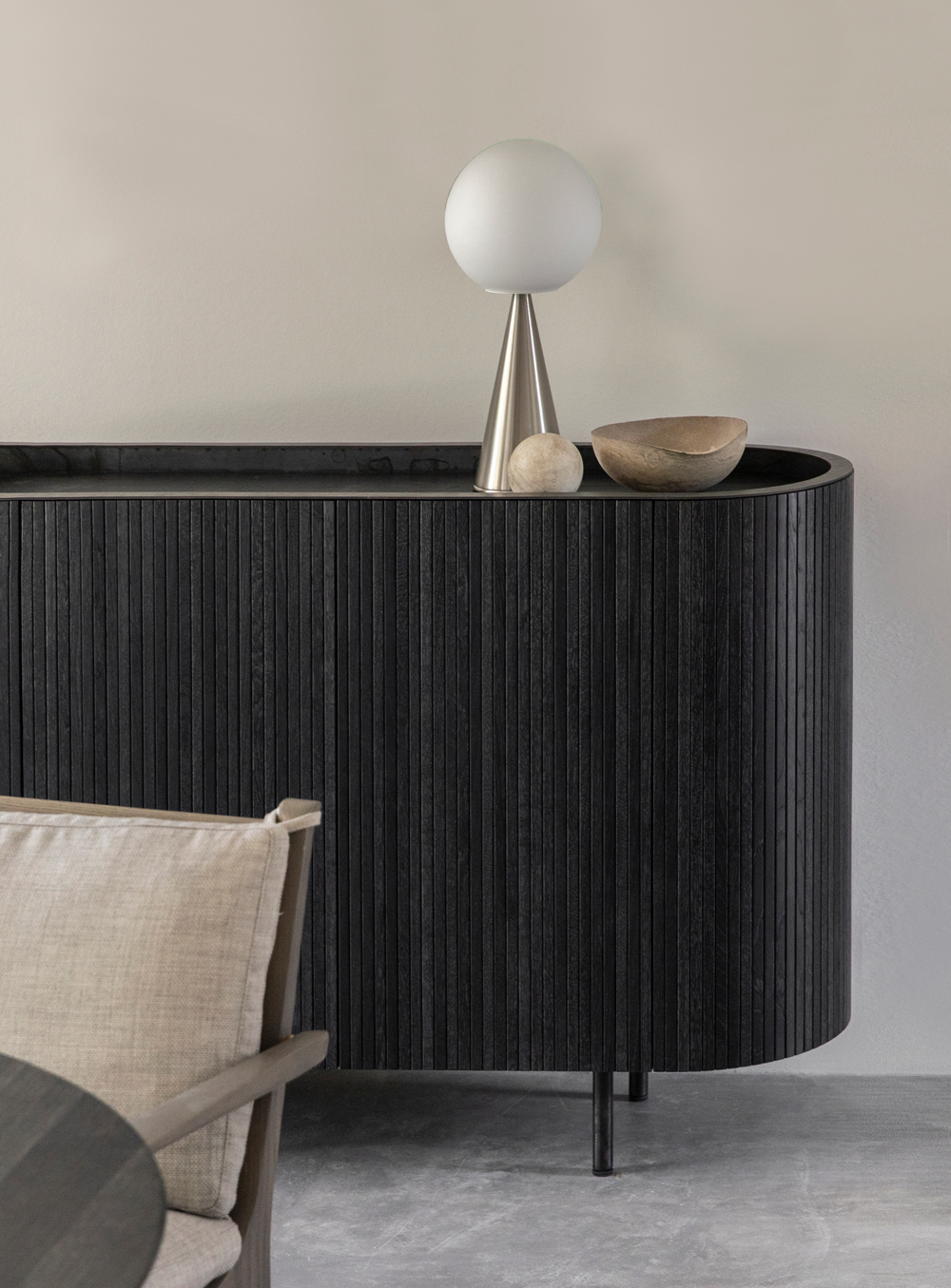 .
"The open space layout of the house consists of monochrome spaces seamlessly transitioning into one another, with switching levels and materials defining the thresholds and functions of each individual space. "
.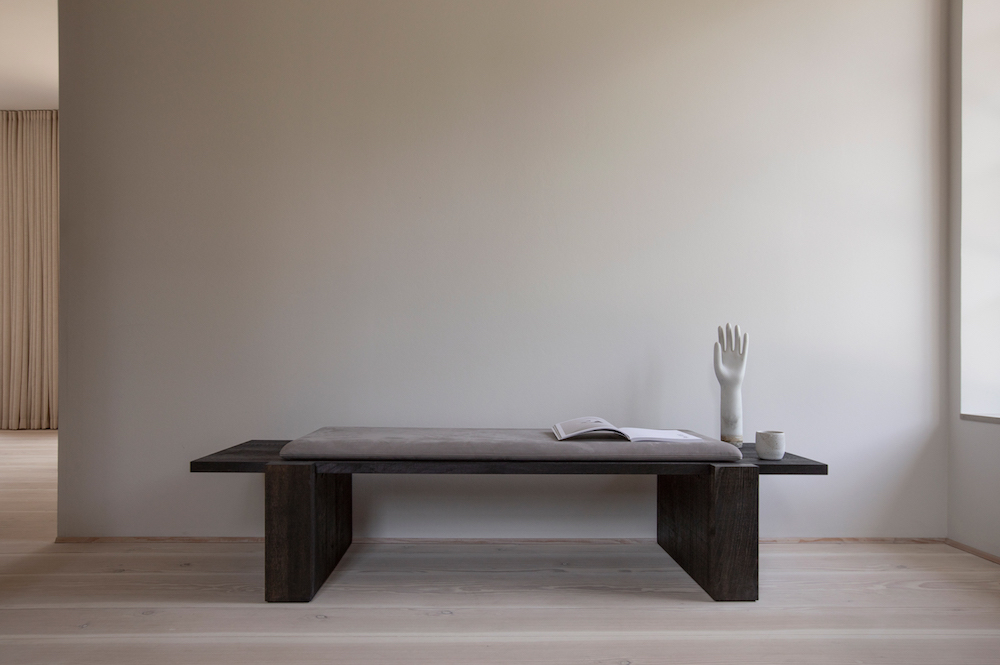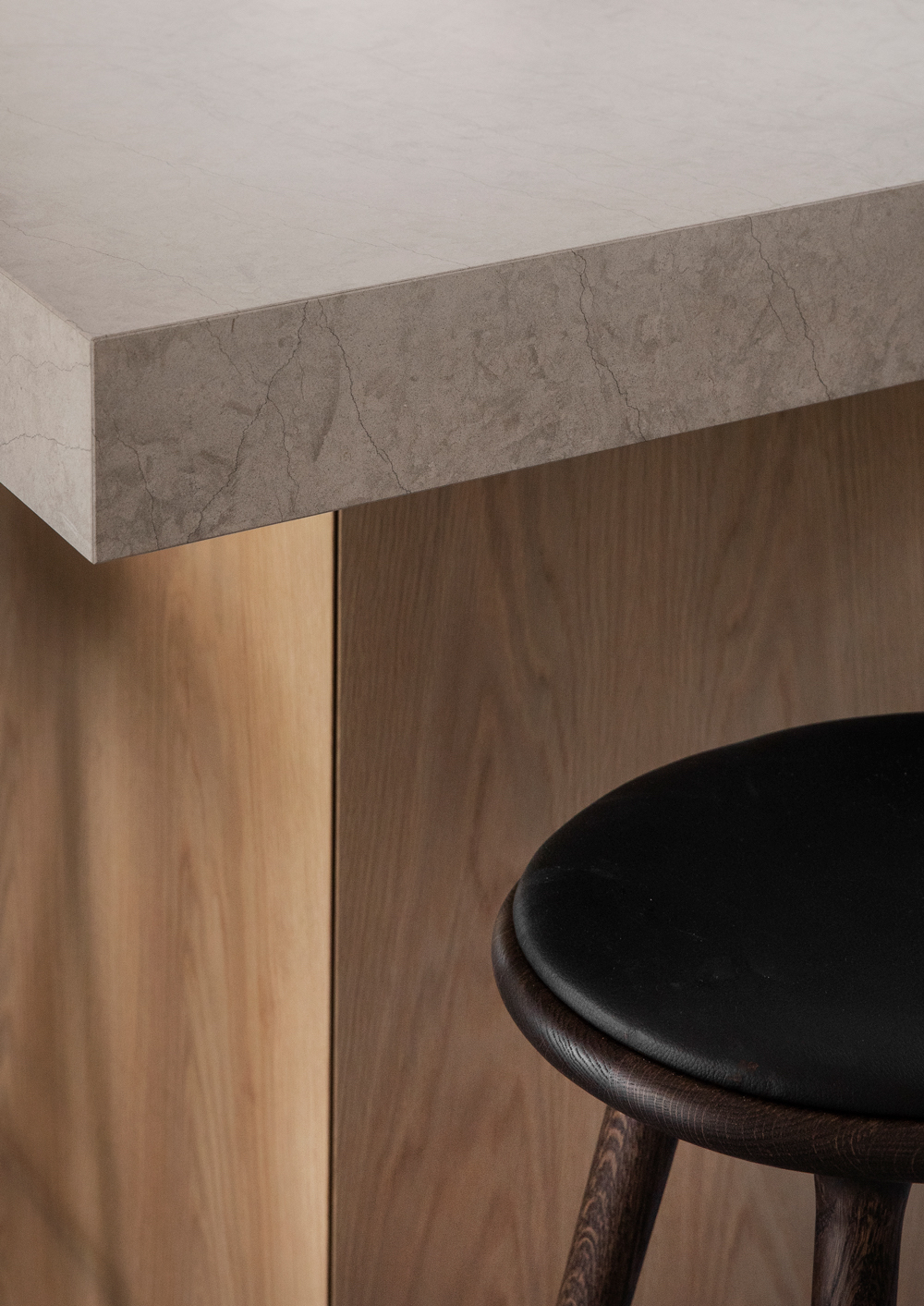 .
"In the master bedroom large oak doors similar to those of the bedroom cabinets and wood panelled walls open up to the bathroom, featuring bespoke cabinets and basins, as well as a walk-in closet, elegantly resembling the layout of a hotel suite. (…) Some of the oak-panelled walls contain hidden or open storage as well as niches next to the bed and in the bathroom, serving as storage compartments or displays."
.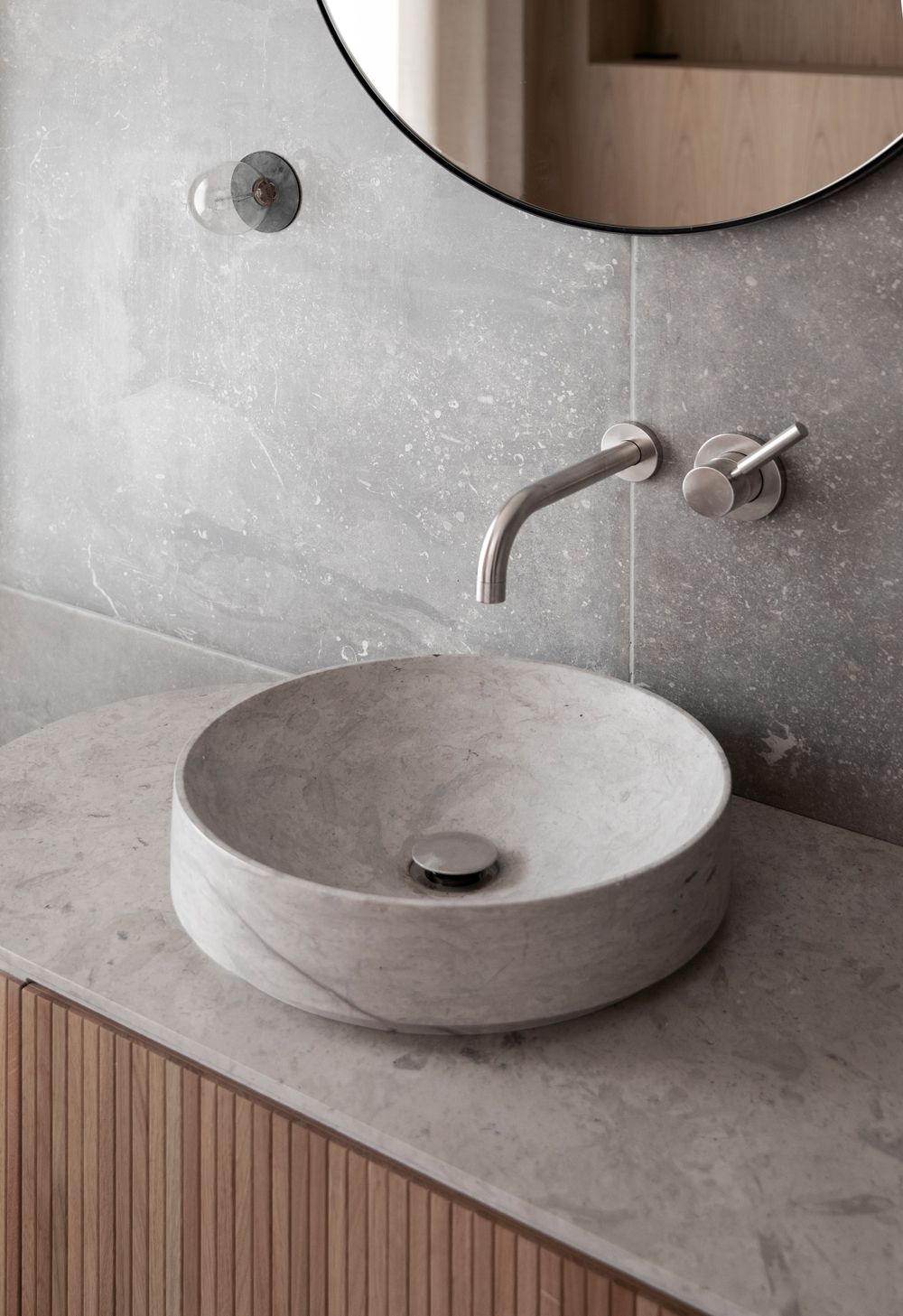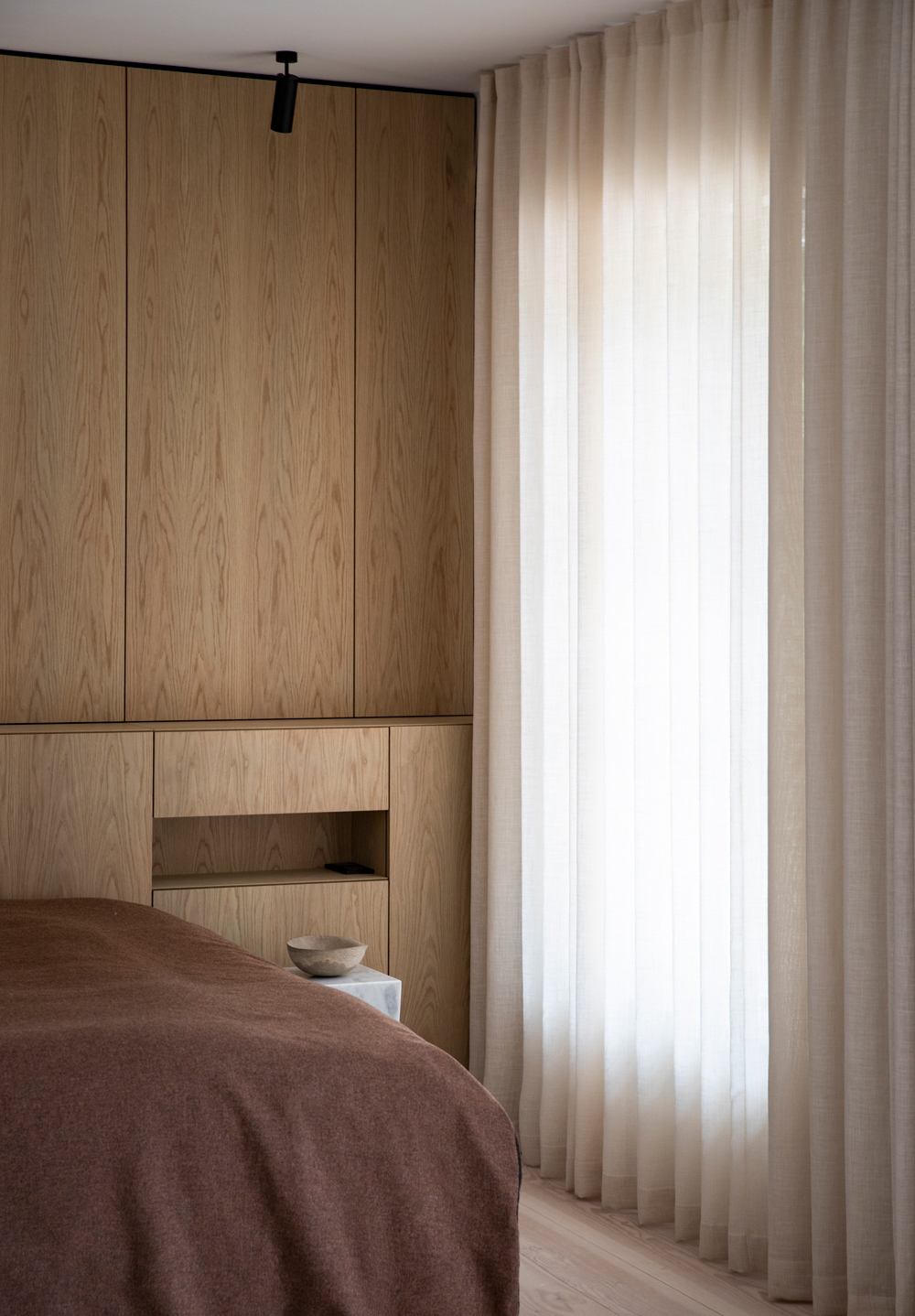 .
"The exterior of the house is a tribute to traditional Danish country houses, featuring a matte-rendered chalky taupe coloured façade, paned windows, thatched roof and granite stone settings. Everything inside out is made from the finest, largely locally sourced natural materials."
.
Beautiful home, isn't it? It's an elegant and peaceful start to our week!
If you enjoyed this home, have a look at this residence in Belgium.
.
Photos: Norm Architects
.
---