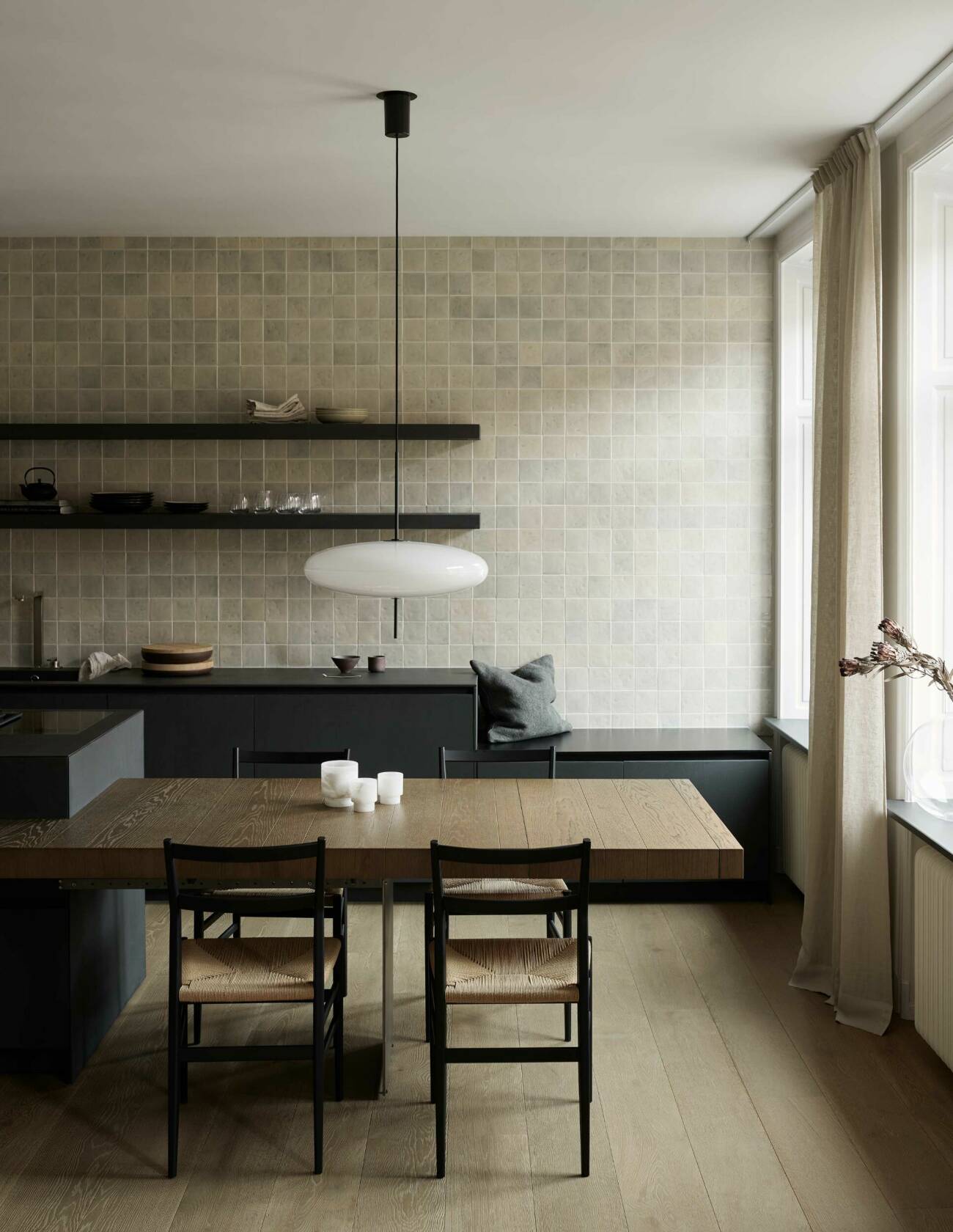 The owners of this gorgeous Stockholm home reached out to Swedish designer and stylist Pella Hedeby for some help. The apartment was recently renovated and quite modern, but they wanted a more serene, warm, and inviting atmosphere.
Pella balanced the look by softening the stark contrast between the white walls and dark elements, using tactile and visual textures.
The tone-on-tone color palette is very natural, just like the materials – A harmonious and timeless blend of wood, marble, sisal, linen…
The look is true to Pella's signature style: Simple, with understated elegance.
Furniture and accessories were chosen for their quality and refined aesthetics, so they would stand the test of time.
And an unexpected detail: The wall covered with light green handmade tiles adds an interesting and eye-catching touch to the dark kitchen, jazzing the materiality up a notching. It also provides texture and character to the space.
Very inspiring!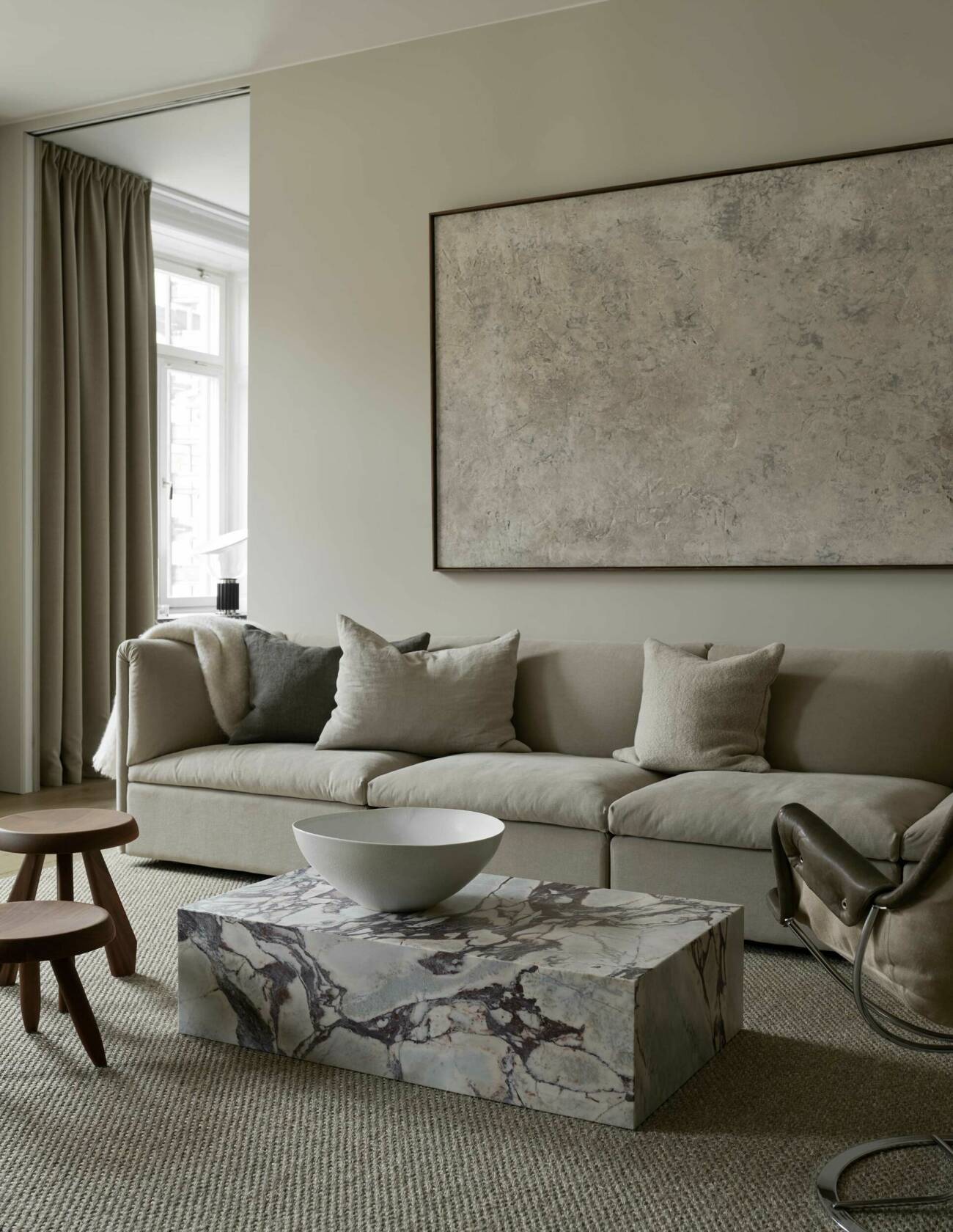 For more beautiful interiors by Pella Hedeby, have a look at her portfolio.
Photos: Kristofer Johnsson for Residence
---