A few years ago, somebody would talk about oak kitchen cabinet and I would immediately picture my dear grandma's kingdom; something like this. Not exactly my dream kitchen, or yours, am I right?
But as I mentioned in a previous post, full oak wood cabinetry is making a comeback. Hugely popular from the 70's through the 90's, we've seen them in abundance with a dark, yellowish stain with a raised panel… and they've since made it to the list of all interior designers' pet peeves. While North Americans might still cringe at the idea of such resurgence, Scandinavians might not be so surprised and actually wonder why it is such a terrible thing. That's because they've been doing it right, like with so many things.
Unpainted, unfinished wooden cabinets add warmth, dimension, and texture. It is versatile enough to look great in a clean and minimal home, as well as in a rustic interior.  And not much can go wrong with natural materials, modern lines, and Nordic aesthetics.
Here, I've gathered five fantastic kitchens with oak cabinets done right. They are all pretty timeless and refined in my book.
Photos: Monica Grue Steffensen for Norm Architect, via Reform
Photos: Bodil Bergqvist for Nordiska Kök
Photos: Osman Tahir for Nordiska Kök
Photos: Garde Hvalsøe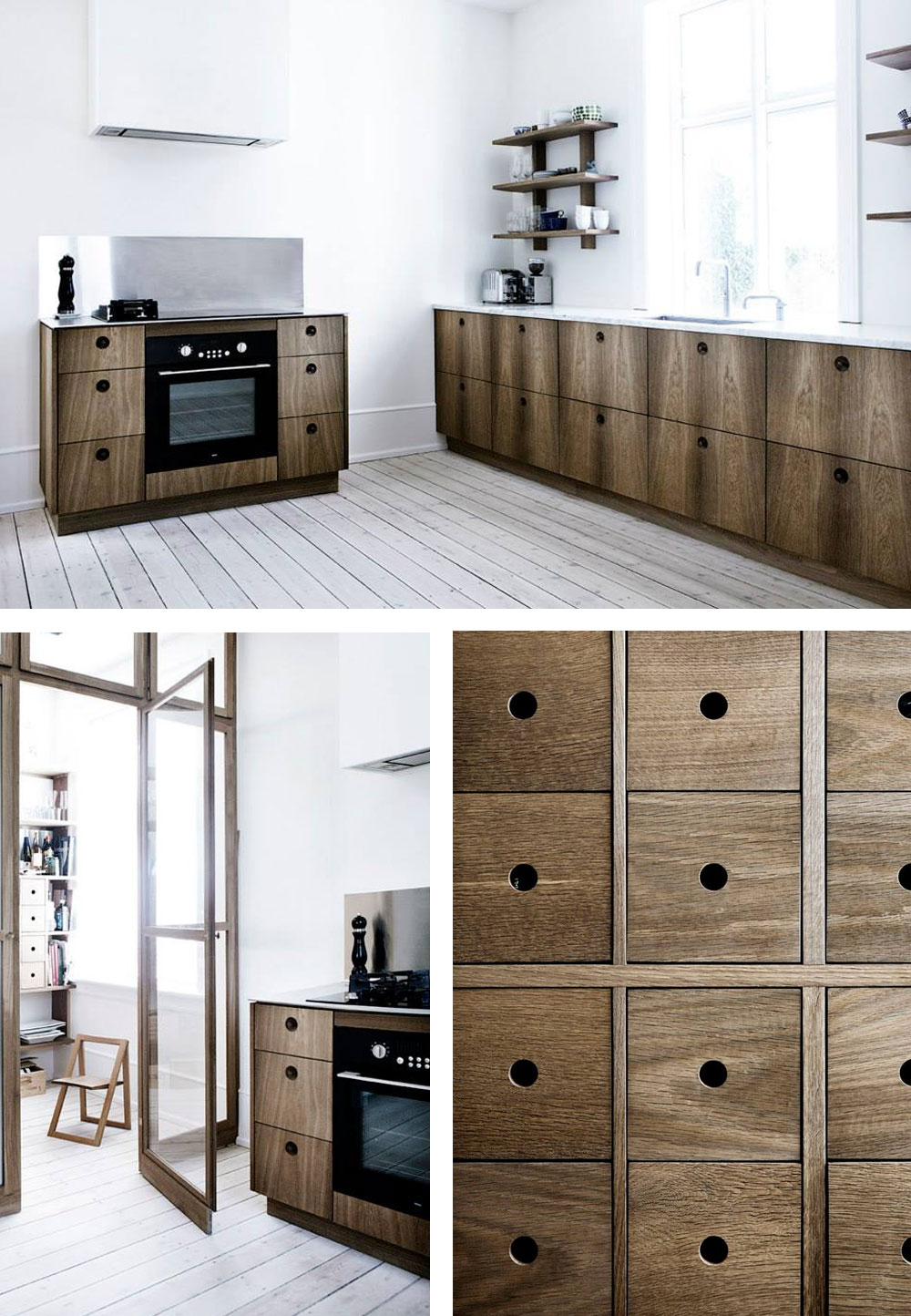 Photos: KBH Københavns Møbelsnedkeri
To view more beautiful kitchens, check out my inspiration gallery dedicated to the topic.
SaveSave
SaveSave
SaveSave
SaveSave
SaveSave
SaveSave
SaveSave
SaveSave
SaveSave
SaveSave
SaveSave
---