---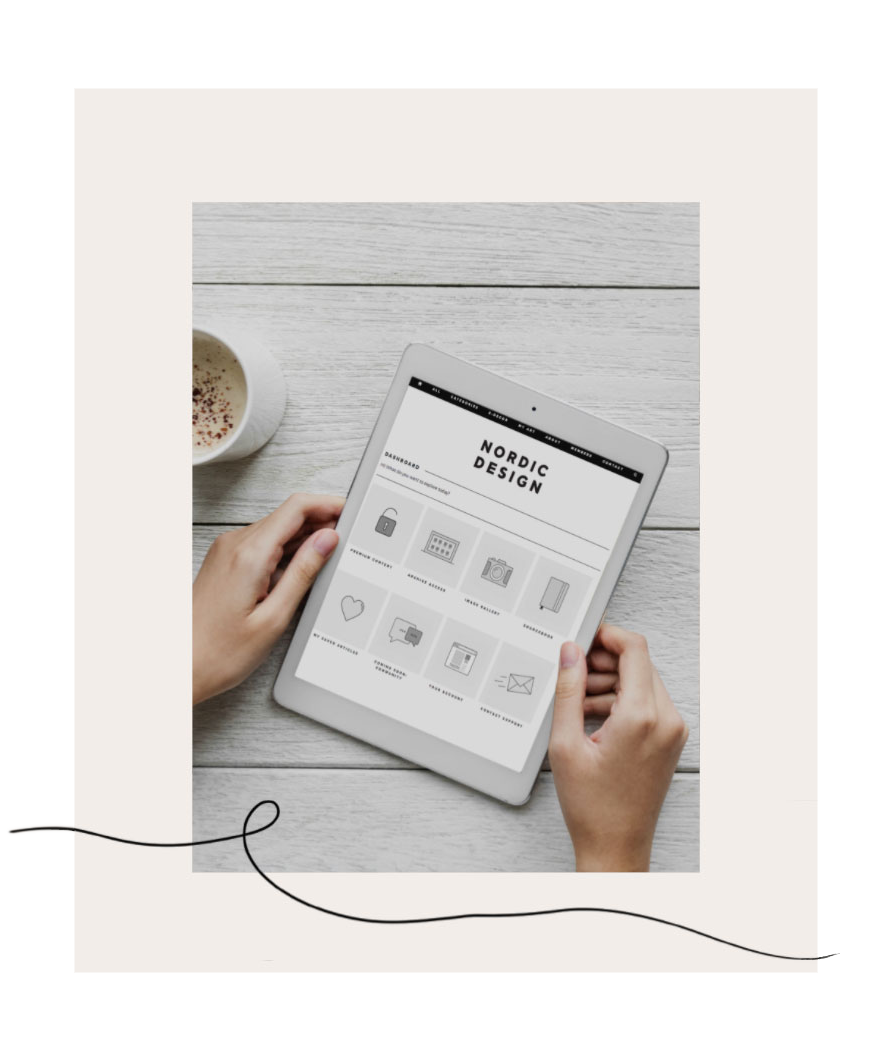 ND presents:
The Insiders Club
Creating a beautiful Scandinavian-inspired home just got easier, and much more fun!
The Insiders Club is a membership that provides curated inspiration, expert advice, practical tips, resources, and mentoring so you can finally learn how to execute the look you want, eliminate the guesswork, and make confident design decisions – No matter where or how you live.
Hi! I'm Catherine.
Over the last 10 years of running Nordic Design and being an interior design consultant, I got to know the ins and outs of the business of decorating.
I also figured out two awesome truths: 1) Everything can be learned, even good taste and 2) most people already have a great sense of style, they simply need a little direction.
The Insiders Club was created for people that are curious, eager to train their eye to observe and understand what they like and why, and how to make their vision a reality – Especially if that's a beautiful, bright, simple, and modern Scandinavian-inspired look.
Join us! I can't wait to connect with you.
You might have seen me on:
– Do you have an idea of what you want your home to look like, but you're not sure where to begin and HOW to make it happen?
– Do you feel 'stuck' when it comes to putting the final touches to your décor, to make it look complete and cohesive?
– Do you sometimes feel overwhelmed with all the options available and worried about making a wrong and costly decision?
– Do you wish you had professional design help, like a mentor or a coach, to guide you and answer your questions?
If that's the case, the Insiders Club is for you!
As a member, you get access to the inspiration, tools, resources and help you need to understand how to execute the design you want and make confident choices.
It's all in one place, at your fingertips, whenever you need it!
Exclusive Content
Insiders-only articles showing you how to execute the look: product roundups, styling tips, interviews, etc.
Sourcebook
An extensive list with my go-to shops, products and brands you often see on Nordic Design.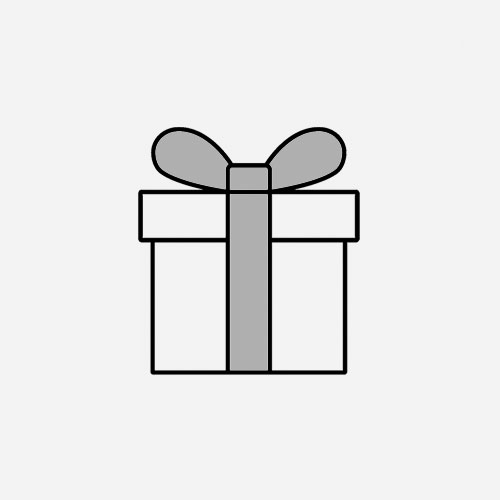 Giveaways
Occasional giveaways of inspiring books & Scandinavian design.
Extended Archive
Hundreds of articles conveniently categorized by topics so you can go straight to what you need.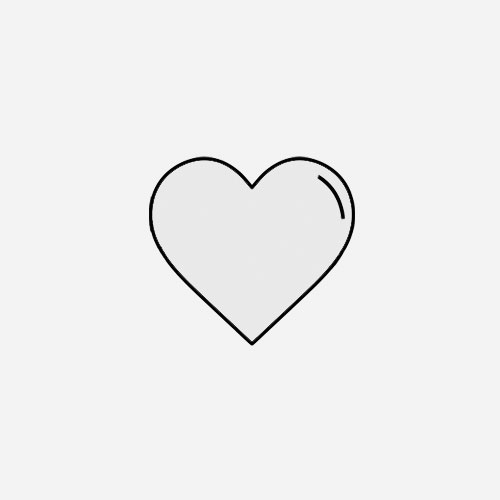 Saved articles
A practical bookmarking tool to easily organize and retrieve your favorite articles.
Banner-ad-free site
Uninterrupted, Google-ad-free browsing experience.
Image Gallery
A tool to browse pictures of real Scandinavian homes organized by rooms.
Discounts
Exclusive discounts at selected retailers so you can save on great design.
Private community
Ask questions, get advice and feedback, share tips and ideas, and connect with like-minded people.
+ Get the clarity and confidence to make the right design decisions.
+ Save tons of time by knowing what to get and where.
+ Make the most of what you already have.
+ Achieve your home's potential.
+ Discover tried and true strategies, vetted steps and methods, quick wins, tips, resources, and tools.
+ Connect with people on the same path as you are, design nerds and neophytes alike, all with the goal to create a better home.
With a little guidance and support, anyone can channel their inner Scandinavian stylist and create a simple, bright, functional, and modern home they love – Just like a pro!
1. Be inspired
Login regularly for a great dose of inspiration and ideas.
2. Learn & Find
Dive into the exclusive content, tools, resources and sourcebook.
3. Connect
Ask me questions, get ongoing support, and tap into the collective knowledge of our growing community.

"Beautiful and inspiring, packed with tips and advice. Thank you Catherine for so much beauty, creativity and generosity." – Julie, Canada
"The Insiders Club is brilliant, it's like having a personal interior designer coach. I am enjoying being a part of it and look forward to becoming more educated and inspired, then translating that to my own home." – Deanna, New Zealand
"I have enjoyed reading Nordic Design so I joined the Insiders Club without hesitation, in order to learn more and to be in touch with like-minded members from all over the world. It has been such an enjoyable journey and I have been learning a lot. Through our community we regularly connect with each other, as well as with the leading expert, Catherine, which is a wonderful gift." -Angela, United Kingdom
"I'm glad I joined the Insiders Club. I feel connected with a like-minded group who are inspired by Nordic Design. I am more motivated and focused to tackle projects that I've been having difficulty with." – Karen, Australia
"I love the Insiders Club because it gives me the benefit of Catherine's knowledge, style and access to tastemakers I would otherwise be unaware of. This is years of experience delivered without the work!" – Angela, United Kingdom
"A wonderfully thoughtful curation of the best of every aspect of Scandinavian Design." – Josh, United States
"The Insiders Club is now my first choice when I'm looking for inspiration – redecorating, styling or furnishing our home; the best of Nordic design in one spot!" – Andy, Canada
"I'm excited to be in the Insiders Club. (…) I'm happy to support a small business that I believe in for the same amount of money that I would spend on a pair of uncomfortable high heels. As with anything in it's infancy, there is some tweaking that has to be done to get it just right, and Catherine is keen on keeping her finger on the pulse of what her readers want. Overall I'm comfortable with the setup and I can't wait to see how the Insiders Club evolves over time. Dzifa" – Dzifa, United States
That's a lot of information – Thanks for hanging in there with me! Still, you may have questions, so here are some important ones to know about as you consider joining.
Q – What will I get out of joining the Insiders Club?
A: The Insiders Club is like having an interior design coach in your browser! It's all about *how* to execute the interior design you want. Members have access to How-To articles, product roundups, 'Get the looks', trend reports, décor advice, quick wins, and other content that takes a deep dive into *how* to achieve a beautiful Scandinavian home.
I'll show you how to work with what you have, and share practical tips to easily implement in your home. Over time, we'll cover each room of the house as well as address frequent challenges, like how to make a home brighter, small space solutions, budget finds, and so much more.
Q – Why did you create the Insiders Club?
A: There is a wealth of inspiration and information out there, but it doesn't always translate well into the reality of our daily lives (and homes). It takes A LOT of time to weed out what is actually useful and valuable, and what we find is often fragmented and/or just scratches the surface of a topic. And even if you exactly knew what to look for in the first place, it is easy to go down the rabbit hole of Pinterest or Google Search…
With the Insiders Club, you can skip the research, cut through the noise, and save yourself the guesswork and a trial & error approach because I am giving you curated, quality information; I put it into context and help you make sense of it, so you can understand it and implement it the right way, move forward, and get results faster. Together we go beyond the information and focus on the implementation and transformation, following what I learned and experienced throughout the years. You will become infinitely better at decorating, with strengthened confidence to make the right design decisions for you.
So if you are looking for inspiration, refined aesthetic, speed, knowledge, experience, fun, new ideas, and a fresh perspective, the Insiders Club is for you.
Q – Do I have access to past months' content?
A: Yes, you do! All premium content is accessible through your own dashboard, extended archive, and in the custom navigation menu for logged-in members. New articles are added regularly!
Q – I don't live in the United States or Canada. Is it still relevant for me to join?
A: Absolutely! We have members from all around the world. I do my best to vary the sources, and that the tools and resources are suitable for you no matter your location. Also, I created a Sourcebook with recommended online shops in different regions of the world to facilitate your search. Plus, I am always available to help you find the product or an alternative near you.
The Insiders Club is not just a shopping guide – The goal is to learn how to make the most of your current home, get a fresh perspective and new ideas for improvements, and make simple changes. I also like to recommend products from large, affordable retailers like Ikea and HM Home, because a great style doesn't have to come with a hefty price tag.
Q – What if the membership is not for me?
A: If you do not feel the membership is for you, you can cancel anytime easily. And the fun begins here with a risk-free 14-day money-back guarantee! After two weeks, if you don't feel totally confident and inspired, simply reach out to me and I'll refund your investment. You will continue to have access to the Insiders Club until the end of that rolling month/year, depending on your membership period.
Got more questions? Have a look at this FAQs page!
If you'd like to know more about the Insiders Club, or if you are experiencing technical difficulties, contact [email protected].