Today, I am sharing a Swedish home that is totally inspiring for its timeless, pared-back style and minimal aesthetic. It is stylish and aspirational, but not unattainable or "overdone", like interiors we often see in magazines – This one feels like an authentic home.
I am drawn to the monochrome palette (as usual!), warmed up with brown tones from the floors, leather, wooden furniture, throw cushions, and other accessories. The gallery wall, with its eclectic arrangement, adds to the relaxed feel and personal style. I also like the few touches of black that pop out in this grey and white scheme, providing just enough contrast.
It looks like such a serene home, would you agree?
P.S. I am soon launching the Nordic Design Insiders Club! You'll get premium content, exclusive archive, access to the image gallery, sourcebook, online community, bookmarking option, extra resources, perks, banner-ad-free site, and more. Join the waitlist today!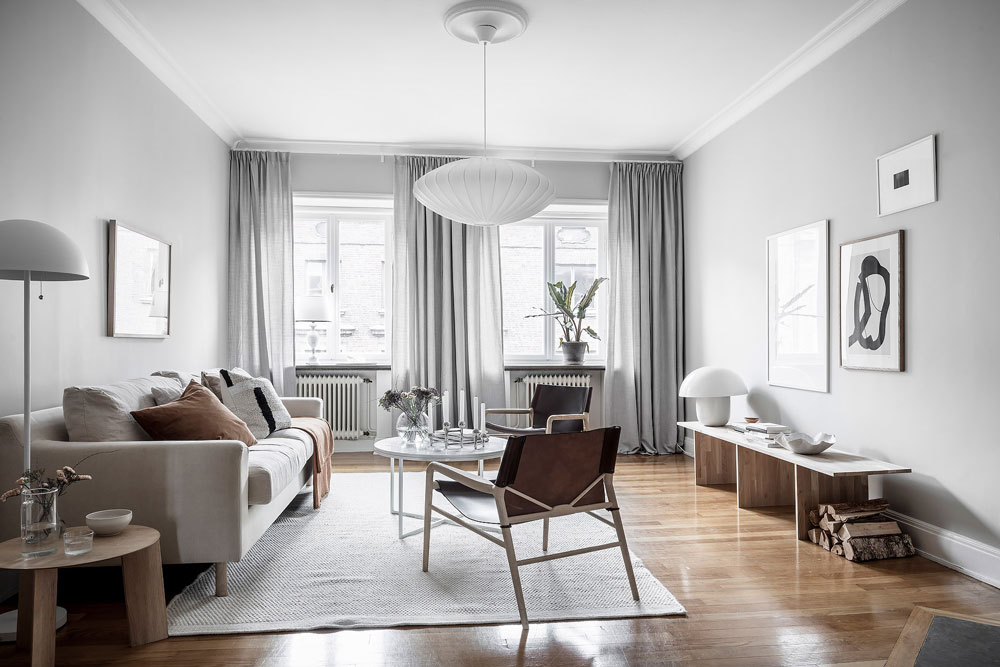 Liking what you see? Have our home tours delivered straight to your inbox! Subscribe to our newsletter here.
For more amazing Scandinavian interiors, have a look at my inspiration gallery.
Photos: Alvhem
---