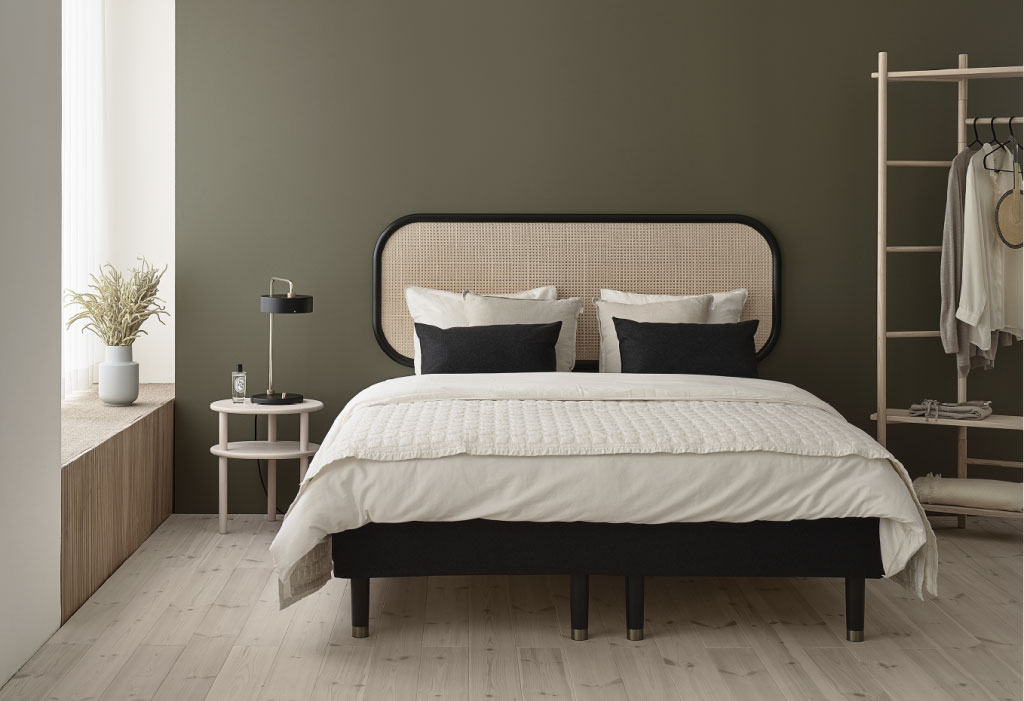 I came across a series of beautiful pictures from Finnish brand Matri, which focuses on everything bed-related: Pillows, blankets, nightstands, mattress protectors and comfort pads, legs, bedding, etc.
Interior stylist Susanna Vento worked on the campaign and the concepts she came up with are inspiring.
One bedroom has an olive green wall, which contrasts beautifully with the rattan headboard, and a few black accents ground the look.
There is one with a pretty pop of coral, while the others mostly have a tone-on-tone palette.
I deconstructed the looks for you, with the different colors, to make it easy to implement them in your home – A good starting point for your future bedroom makeover!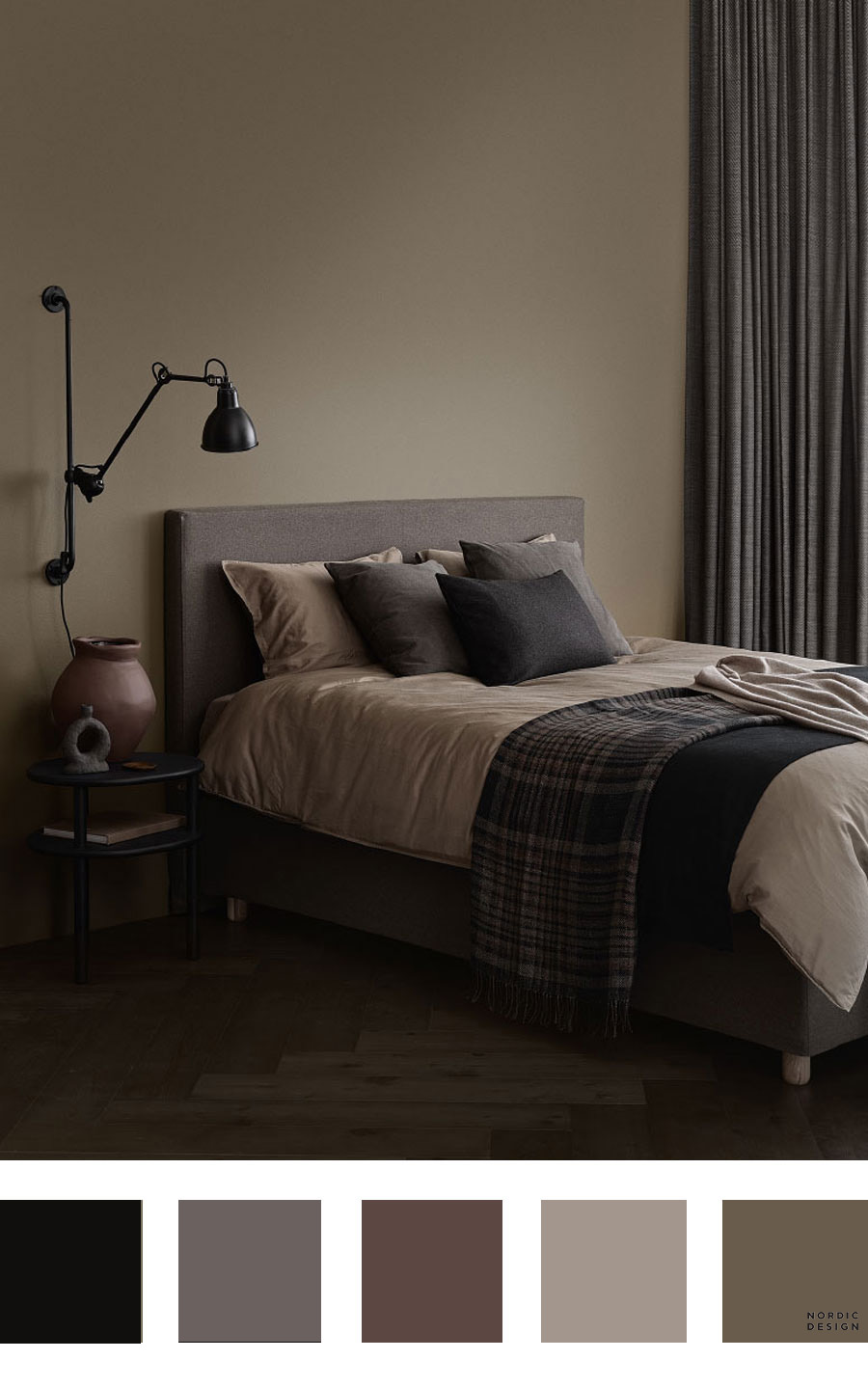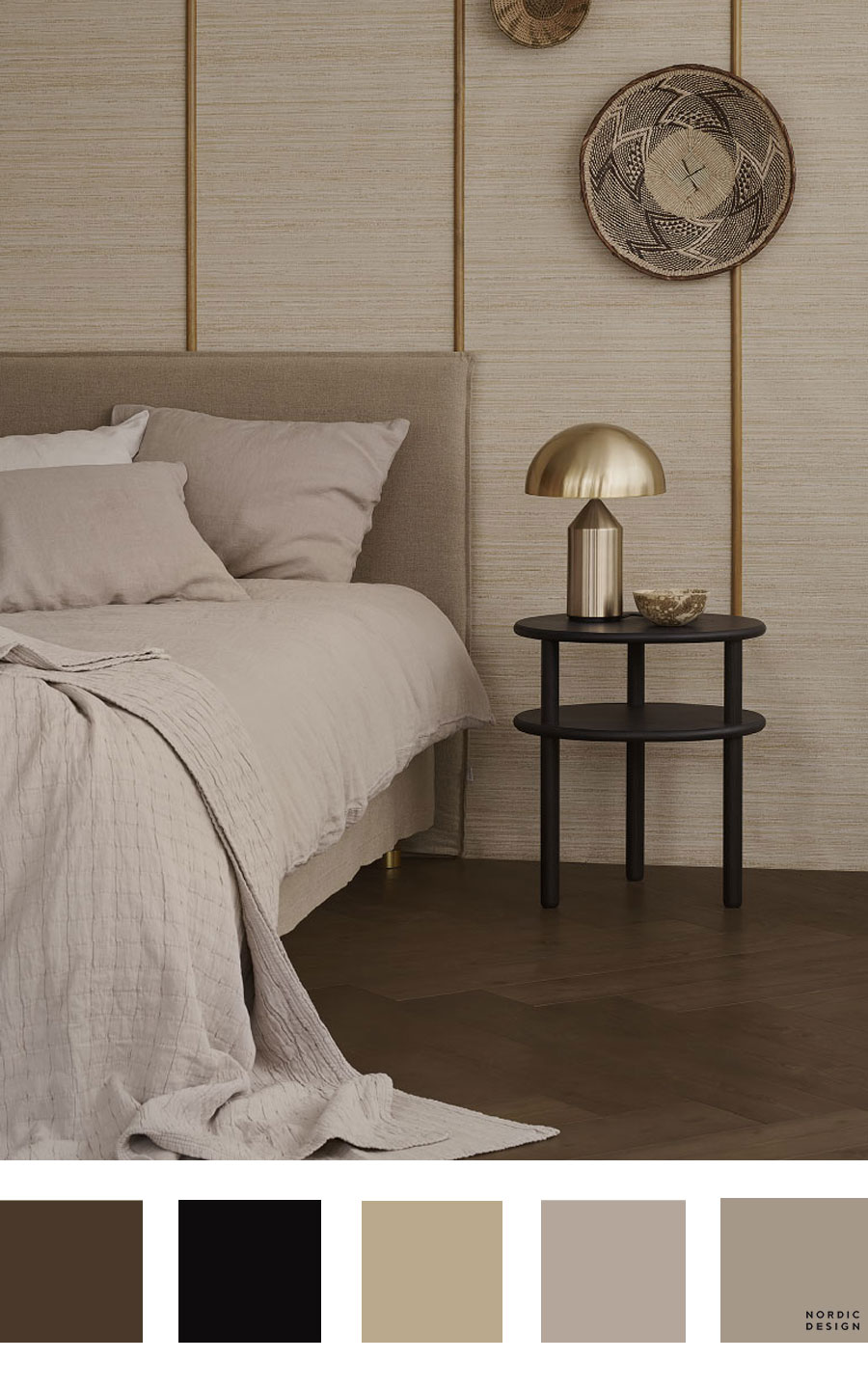 If you like this sort of article, I recommend you join the Insiders Club! As a member, you'll get access to the resources, tips, and help you need for your Scandinavian-inspired home.
Wanna learn how to create a beautiful color palette for your home? Join the waitlist to be notified of the launch of Nordic Design's home styling courses and workshops!
Styling: Susanna Vento
Photos: Riikka Kantinkoski
---