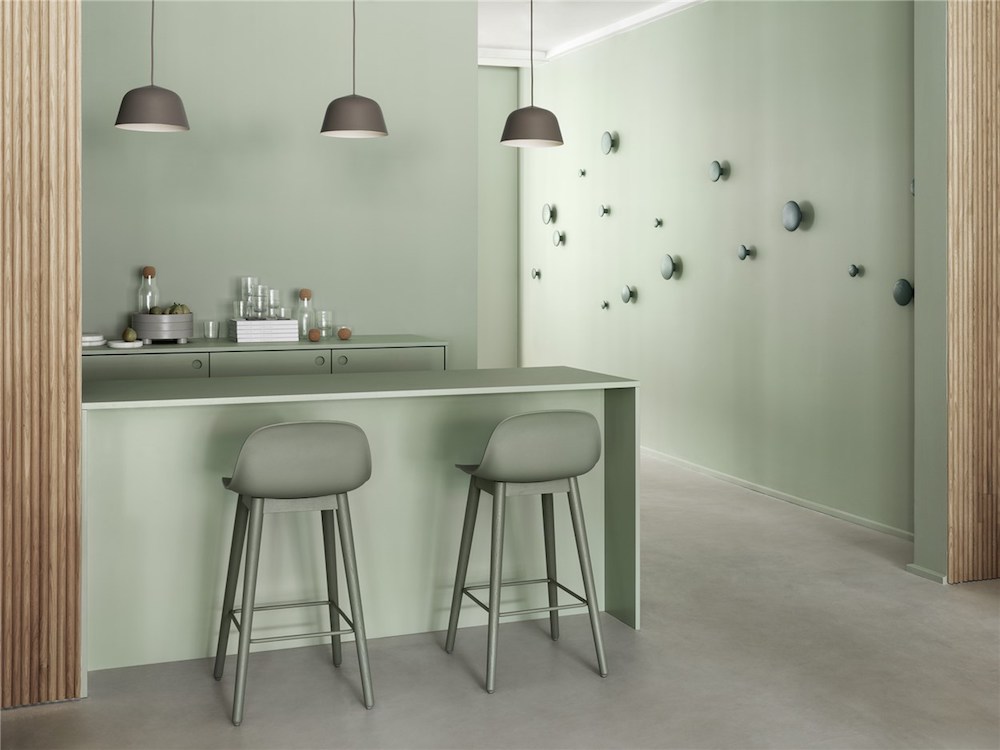 Danish design house Muuto recently expanded its Copenhagen office and revealed its new, colorful 1400-square-meter space.
Located in the heart of the city, the headquarters, which also doubles as a showroom, was designed to convey the brand's ethos while being a functional workplace for the employees. A great deal of effort was put into understanding how people work and embrace spaces, in order to come up with a layout that would be most beneficial to them. Colors, materials, shapes and textures used in each room reflect its purpose, based on their findings.
"The analysis really showed that there's not one recipe for doing an office, you need to understand your company, what's important for you and that you need to see a reflection of the brand and its culture," said marketing director Line Brockmann Juhl. "We put all that into a melting pot and really acknowledged that you can really influence how people feel by decorating a place in a thoughtful way." (Source)
Muuto's headquarters and showroom is a beautiful place to see and (re)discover their furniture, lighting and accessories into different workplace contexts – Conference rooms, work zones, canteens, quiet spaces, informal meeting rooms. As you'll see in the images here, Muuto's collection is versatile and is a great option for those wanting to add a pop of color in a stylish way.
Muuto Showroom
Østergade 36-38
.
"We wanted to explore the blurring of lines between workplace and showroom with the hospitality atmosphere, emphasizing how our designs across furniture, lighting and accessories are suitable for any workplace context, whether it be canteen areas, stationary desk spaces, conference rooms or flexible work zones" – Anders Cleeman, CEO of Muuto
"It was integral to us that we embraced the various ways of working that we exercise throughout the workday, providing ourselves with facilities that allow for a multitude of work modes: collaborative sessions, formal meetings and solo work sessions, while embracing the social, informal encounters that happen throughout the day. Combined with these multifunctional requirements were a desire to create a new perspective on the modern workplace, brought together under the values and philosophy of Muuto." – Marketing Director Line Brockmann Juhl
To find out where to find Muuto products online, check out my shop directory.
Photos: Muuto
---