This townhouse for sale via Alexander White caught my eye for its understated elegance.
The simple colour palette and the curated, minimal interior combined with some elements, like the floor chairs and the room divider towards the kitchen, make this place look like a cross between a Scandinavian and Japanese interior. So beautiful!
The place definitely feels serene and zen, don't you agree?
I like the XL unframed piece of art hanging in the dining room – It made me want to get out my paintbrush and get creative!
The apartment was furnished with a few IKEA products, such as the series of 3 grey cabinets, the white table light and the rugs. For a similar black pendant light, check out Gubi's Semi lamp.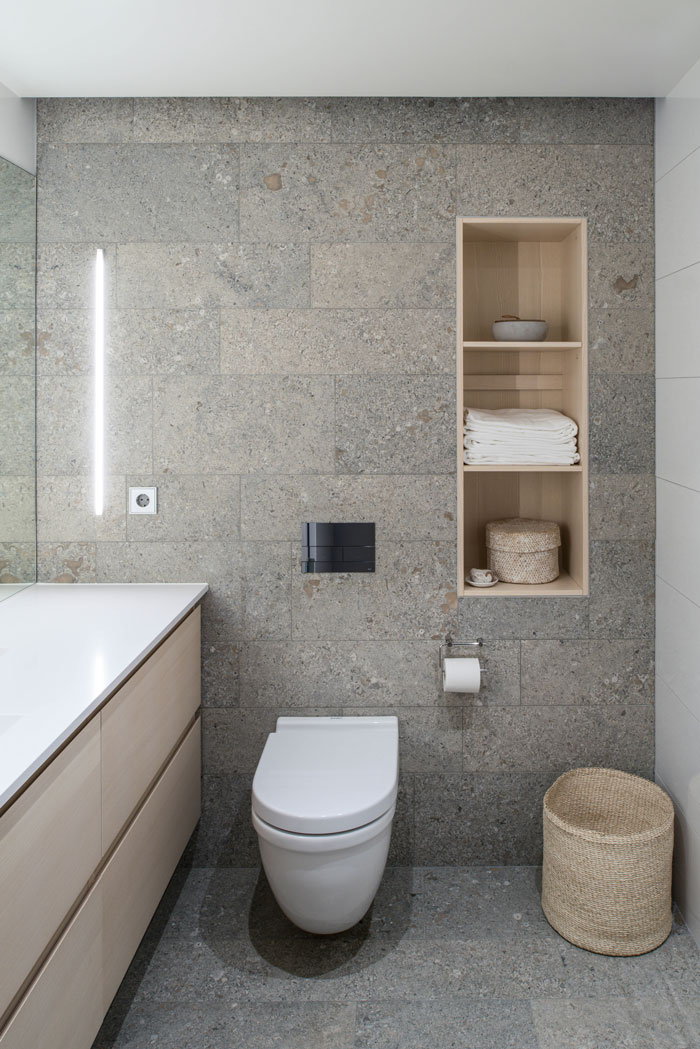 Styling by Maria Kingsley / Erik Wallin for Alexander White
Photos: Henning Peinerud and Linus Flodin
---