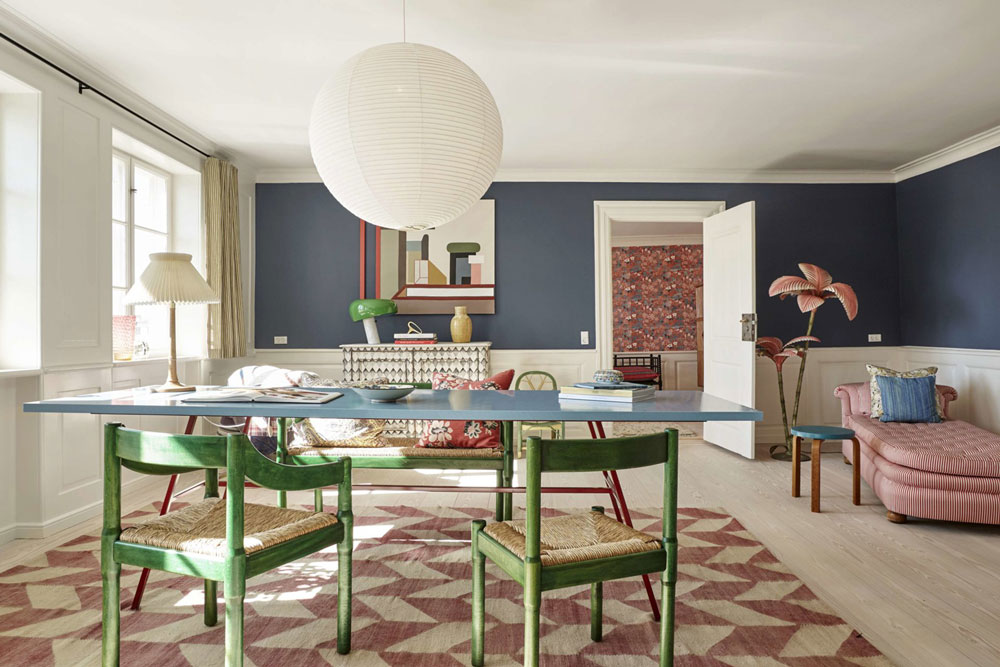 I first wrote about The Apartment back in 2012. With its bold colors and innovative concept, I was mesmerized. Two years later, Ilse Crawford curated pieces and styled the place, it was really beautiful. And now, I am pleased to report that design lovers can now spend the night at this fantastic retail space! Yep, I am actually excited about sleeping at a store… but that's because The Apartment is curated like a home. It is a shop with a continuously changing selection of fantastic design pieces; it is a gallery, featuring the work of contemporary artists like Tómas Saraceno, Nathalie du Pasquier and François Halard; and it is a home away from home, providing "an ideal aesthetic experience and a restorative stay", in Christianshavn, in the heart of Copenhagen.
"It's been a dream of mine to bring The Apartment's personal design sensibility to a more intimate level", says Tina Seidenfaden Busck, the founder. "I've spent the past decade acquiring art pieces and objects from stellar designers we've worked with over the years with this project in mind."
Launched in 2011 as a 'shoppable home', The Apartment is equipped with a kitchenette, a drawing room, a library with a handpicked book collection, a large dining room and/or workspace, a spacious bathroom, and two bedrooms.
While I am more of a fan of pared-down, understated and minimalist interiors, I can fully appreciate Tina's exquisite sense of style and her keen eye for detail. She is one of the best at creating an eclectic look that seems effortlessly put together. It'not given to a lot of people to elegantly mix and match patterns, colors, design eras and origins the way she does. She is adventurous and she follows her instinct, and it pays off. See for yourself below!
For bookings or more information:
The Apartment
Overgaden Neden Vandet 33
Copenhagen
[email protected]
---