Here's a great must-see for anyone visiting Copenhagen this autumn!
Exhibition of Studioilse by Ilse Crawford will be on display at The Apartment until November 2nd.
The gallery/concept store has seen its rooms reinvented and filled with furniture that reflect Ilse's design philosophy and signature style: Good design evolves and supports life and behaviour.
"We toyed with the idea of calling the collection Invisible Furniture because, though each piece is beautiful in its own right, the starting point for everything has been that it supports daily life and daily rituals," she says. "They are the antithesis of showstopper design, where form is prized over function." – Source
Studioilse has created a home-like space where one can experience design instead of just witnessing many objects and items. "'We didn't want to make it too prescriptive – we want everyone who visits to feel like they can inhabit it themselves." – Isle Crawford
Two new designs are also featured: the Ilse sofa made by George Smith, the Brass Cabinet by Jack Trench, the Ilse collection for Georg Jense, as well as Studioilse's furniture collection for De La Espada.
I'm loving the concept and the styling. Very chic and elegant!
Psst: Check out the Apartment before the transformation here.
Photos: Casper Sejersen via The Apartment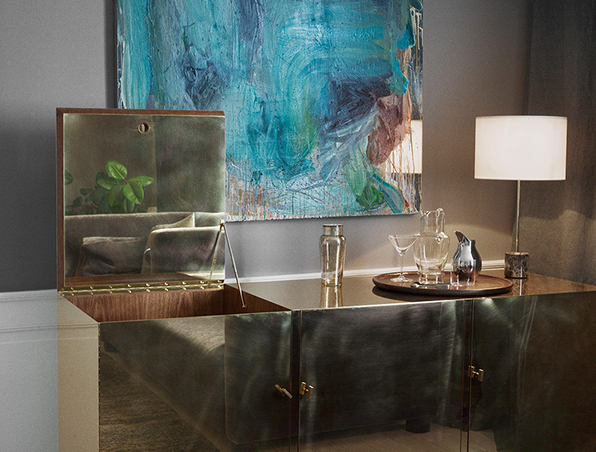 ---