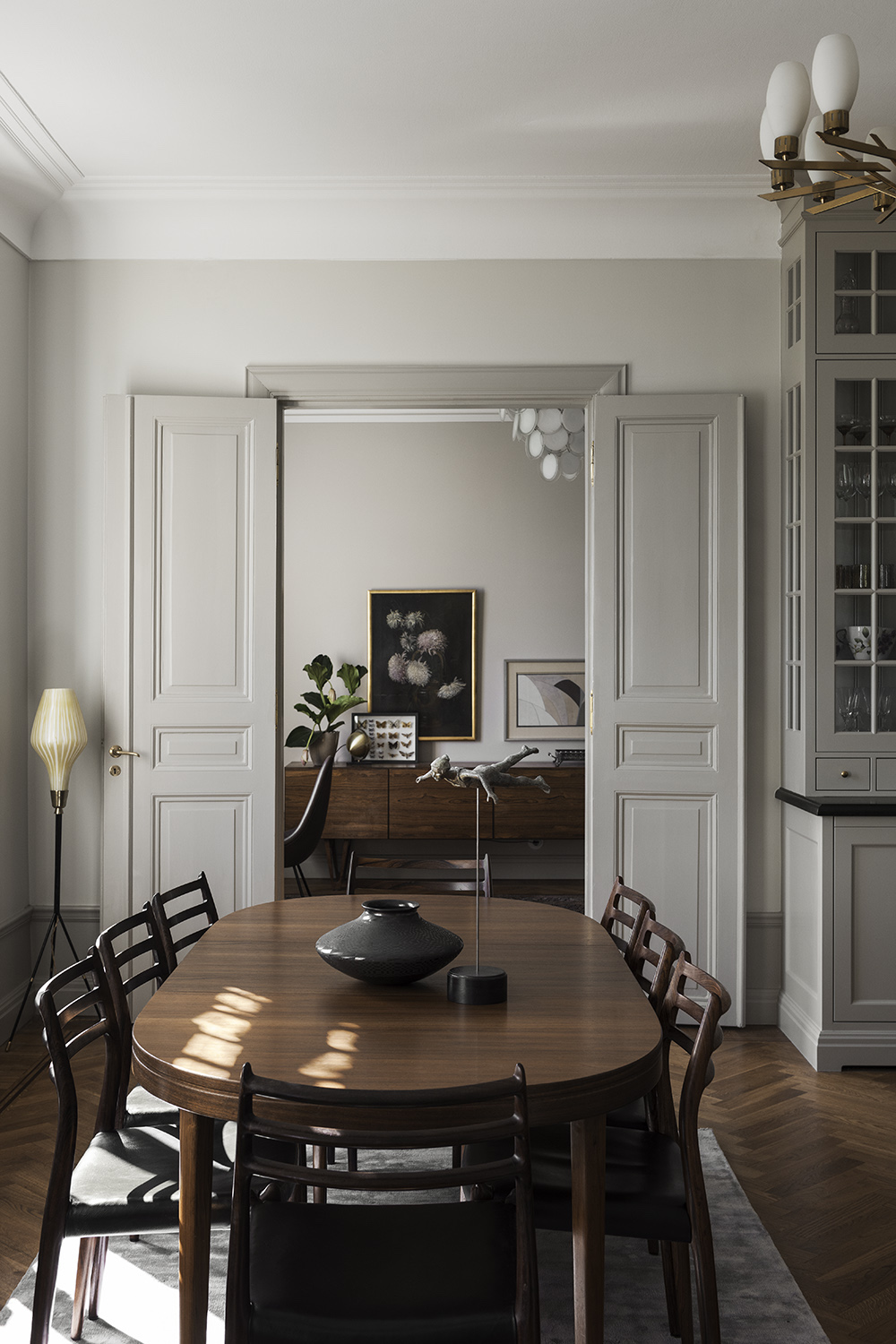 I can't get enough of Joanna Lavén's style! After yesterday's article featuring one of her latest projects, I am now showing you her gorgeous family home. Well, most pictures look like they were taken at her place in Stockholm, which was previously featured on Nordic Design. But let's not be too fussy about such detail… What matters most is how amazing this interior is! Oh, the elegance… It is chic and classic yet contemporary, eclectic with personal touches and lots of character. It is mid-century modern meets traditional – An interesting and unexpected mix, and I am loving it!
Here's Joanna's best styling tip, which she shared with me during an interview:
"The devil is in the details! Mix different materials and use only objects that you love, not items that you think will "create a style". A beautiful chandelier can give atmosphere to the entire room."
Notes taken!
Make sure to follow Joanna Lavén on Instagram – Your feed will thank you!
For more beautiful Scandinavian homes, have a look at the inspiration gallery
If you'd like to receive some of our best design news straight to your inbox, join the ND newsletter.
Photos: Erik Lefvander for Residence, via Joanna Lavén's portfolio
---