What a place!
When I saw the first pictures of this gorgeous cabin by Kolman Boye Architects, located on Vega island in the Norwegian archipelago, it took my breath away…
It's designed to be a tribute to old Nordic boat houses. It fits very well with the Northern landscape, offering a unique hideaway with a fabulous view. While its exterior reminds of weather-beaten sheds, the interior is warm, stylish and inviting, with high quality materials and huge windows that bring the surrounding nature inside like a piece of art.
"We believe that good buildings engender the refinement of everyday life, having a curious, evocative and empathic nature. We have aimed to build a contemporary Naust (a traditional shed) with an unpretentious presence and a distinctive character, developing themes from the vernacular architecture" – Erik Kolman Janouch and Victor Boye Julebäk, the architects.
It is an elaborate piece of architecture and a cozy cottage in the same package – I simply love this one!
Photos: Åke E:son Lindman via Dezeen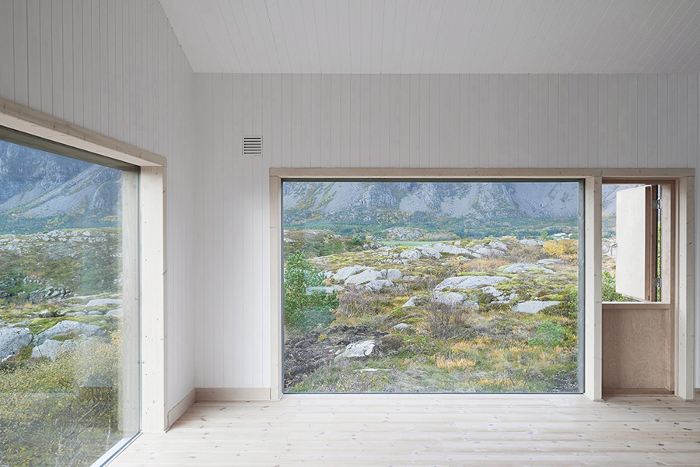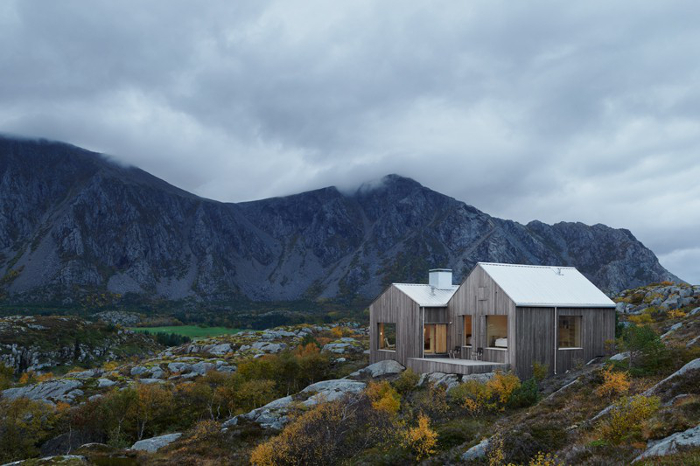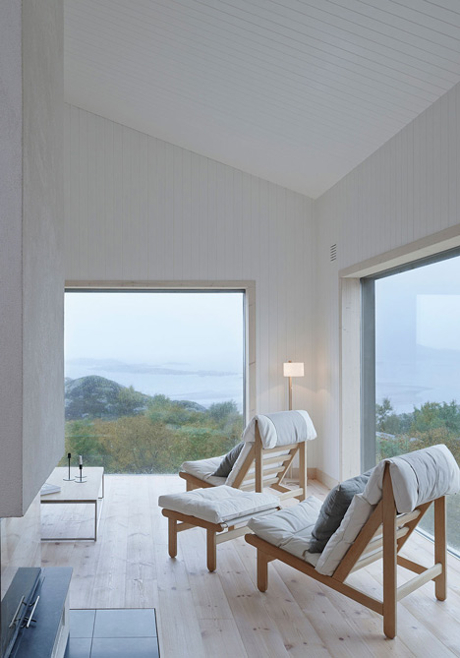 ---