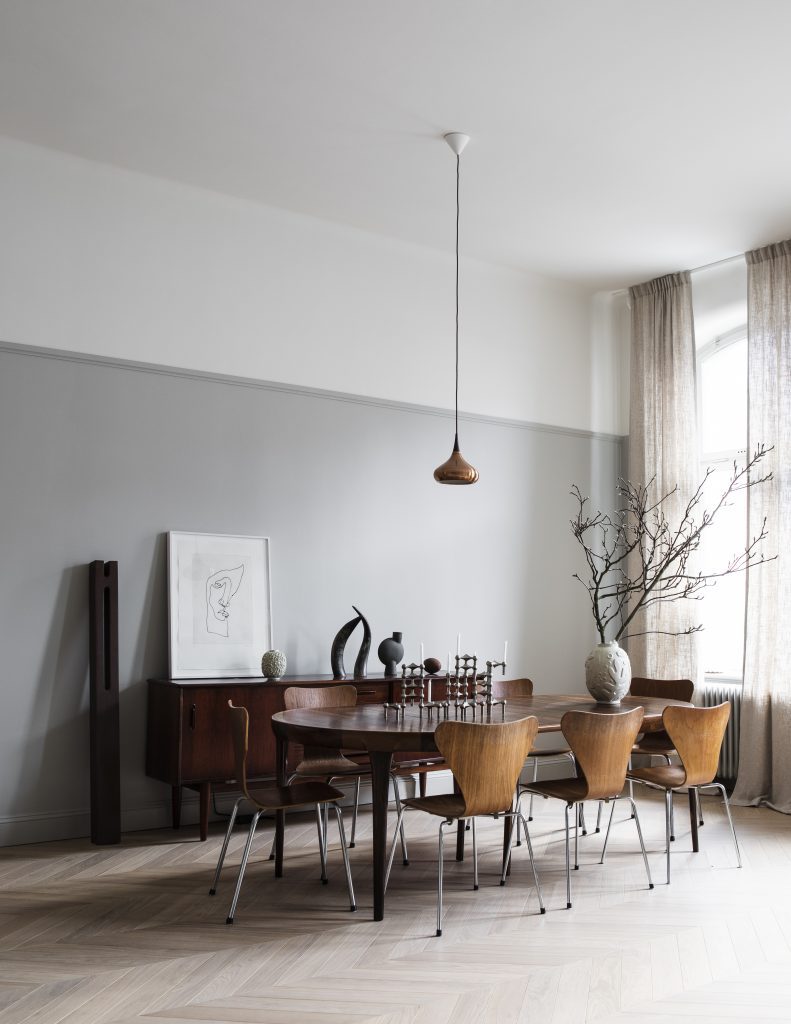 I've got another gem of a home for you this week: The apartment of Stockholm-based Malin Rudén, which was featured in Residence magazine a few months ago.
The talented stylist and blogger created a beautiful, serene residence with a restrained color palette and curated decor. The look is simple and pared-down, elegant yet understated. It is modern but with a timeless appeal.
There are several great Scandinavian designs in here, such as vintage Series 7 chairs, Stoff Nagel candleholders, a copper pendant by Fritz Hansen, a rug by Massimo Copenhagen, and a sculptural vase by 101 Copenhagen, to name a few.
Malin's place was recently used for a photoshoot for H&M Home's latest campaign – Check it out here!
Styling: Anna Leena Leino
Photos: Mike Karlsson Lundgren for Residence
---