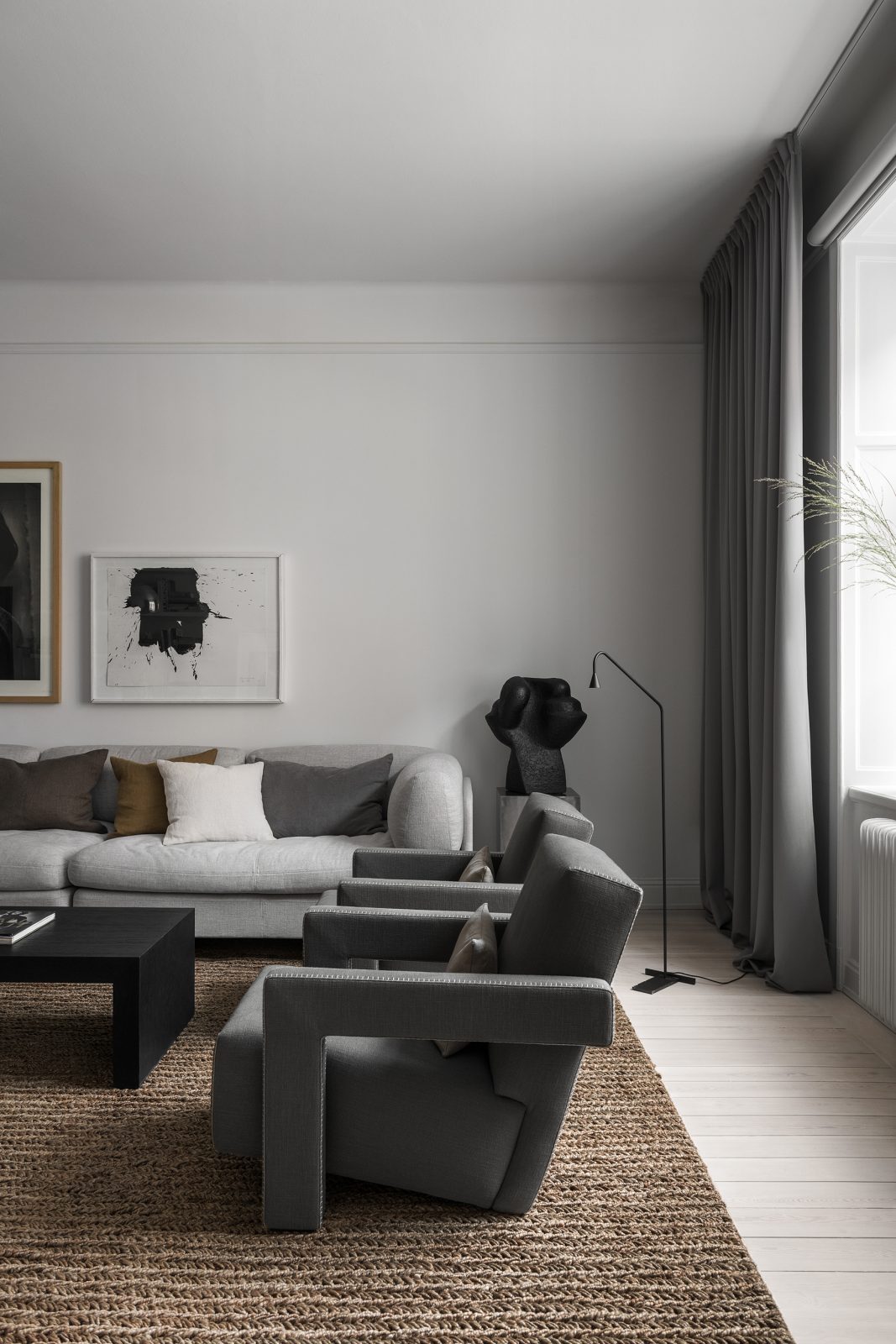 Not a member of the Nordic Design Insiders Club yet? Join us before doors close on June 3, 2020!
Therese Sennerholt is a talented art director, graphic designer and creative consultant that I love. I've featured her work on Nordic Design several times before, whether it was for her print collections, her work for H&M Home, etc. Today, I am giving you a small tour of her beautiful Stockholm home. She had help from her dear friend Lotta Agaton (yes, the Swedish star interior designer) to revamp her place. Everything was carefully selected – A muted color palette, materials, new furniture, art… And it is stunning.
As you'll see from these beautiful pictures, Therese is an avid design collector. Her home is filled with classic and timeless pieces: Utrecht armchairs and a Zig Zag chair, both by Gerrit Rietveld for Cassina, a DUX sofa, a custom-made table, Standard dining chairs by Jean Prouvé, a Pipistrello table lamp by Martinelli Luce, a sculpture by Bo Arenander, a Flag Haylard chair by Hans J. Wegner, a Astep pendant lamp by Gino Sarfatti… Quite an impressive and enviable lineup!
I love to see how a personal style evolved over time. If you are like me, you'll enjoy checking out this article featuring Therese's home back in 2013 – It was much more graphic, decorated mainly with black, white and wooden accents. I am not sure what I like best (then vs now), but I am loving them both! What about you?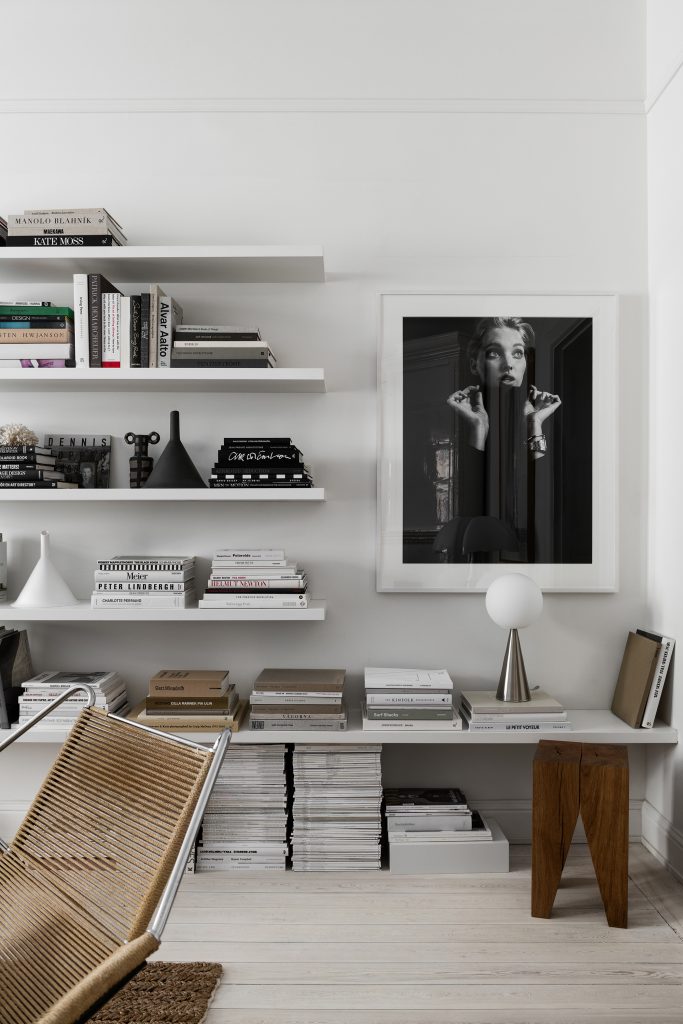 For more beautiful Scandinavian homes, have a look at the inspiration gallery.
Styling: Lotta Agaton Interiors
Photos: Erik Lefvander for Residence
Hey! See that bookmark button just above? This is one of the many exclusive perks of being a member of the Insiders Club! Doors close on June 3, 2020 - Don't miss out!
---