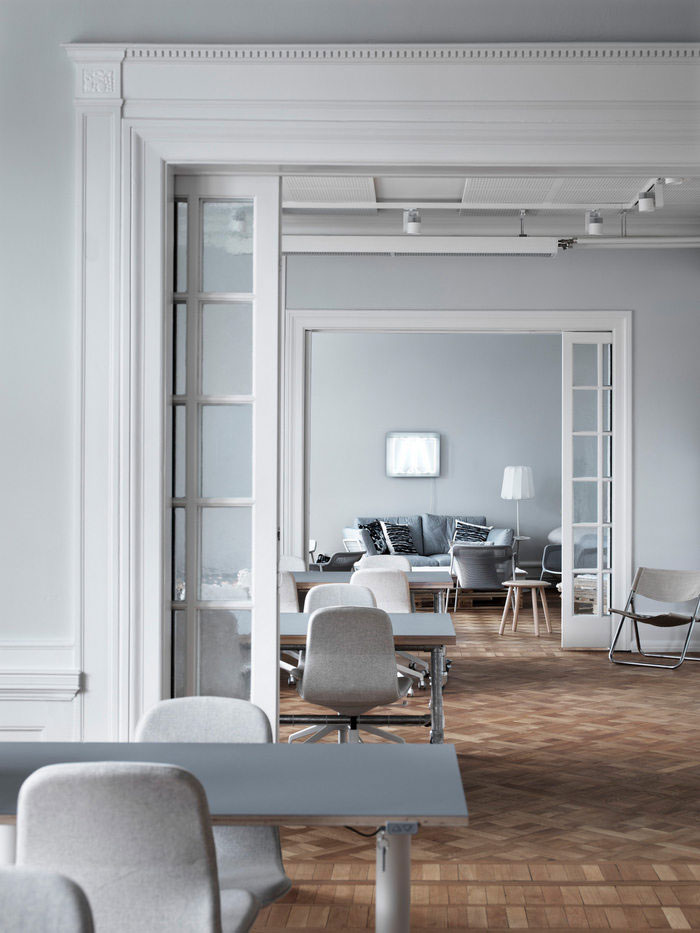 An office space entirely furnished with IKEA products that looks attractive, interesting, and without that showroom feel? Well, according to these pictures, it is possible.
This is The Creative Hub, the new office space of the Swedish giant in Malmö. Each room has a different character and mood according to its specific purpose, whether it is to have a meeting, to lounge, to eat, etc., thanks to a dynamic play of colours, styles and expressions. As you explore the space, the atmosphere changes from serene and cocoon-like to bold and energized, and yet the designers succeeded in keeping a cohesive look. The result is homey and inviting; it is a place where everybody can find a spot to work no matter their state of mind.
Look at the kitchen, it's beautiful! Notice how each of the island's drawers is reserved for a type of waste – Glass, plastic, organic, paper… Clever!
I like the blush ceiling! Playful and yet understated.
Creative direction & interior design: Nanna Lagerman
Project manager: Nina Warnolf
Photos: Marcus Lawett
SaveSave
SaveSave
SaveSave
SaveSave
---