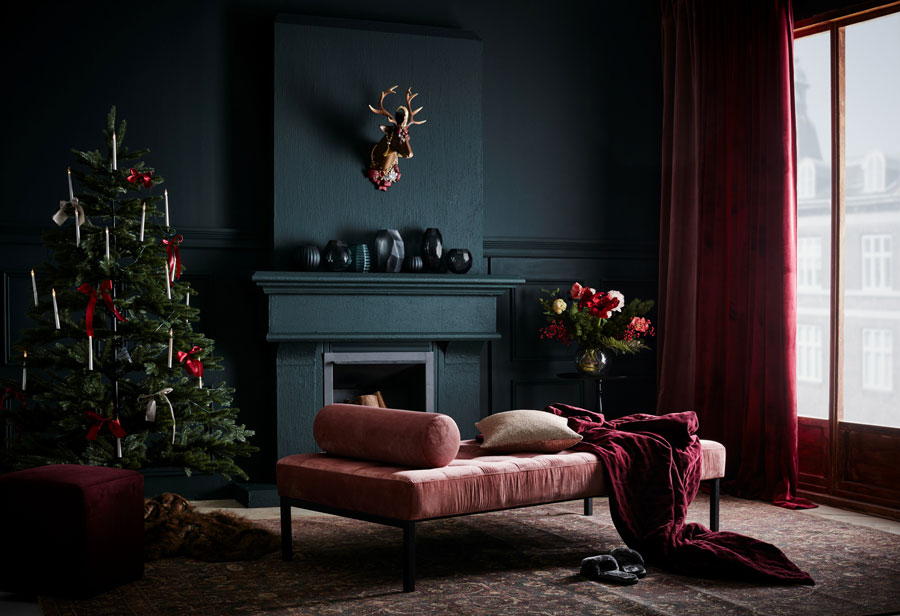 The Holiday season is just around the corner, and you can feel it in the air. We've just had our first snow over the weekend and the all-white landscape is definitely putting me in the mood for some Christmas music and hot mulled wine. The decorations are still in a box in the attic, but it won't be long before I get the wreaths, garlands, ornaments and advent calendar out…
I also like this time of the year because many brands reveal Holiday-themed pictures and catalogs, which I always find very inspiring. The use of a deep burgundy red seems to be on trend for 2017, as the rich hue can be spotted in several brands' campaigns; Swedish store Jotex and Danish design company House Doctor are among them. Softer shades of blush and mauve can also be spotted this year, as well as dark blue, grey, brown and the classic forest green seem to be popular – Black is basically nowhere to be seen; quite a contrast to previous years' looks. However, brass still seems to be the metal of choice this season.
Finally, no look is truly complete without lots of branches and twigs of eucalyptus, evergreen, spruce, and moss, as well as pinecones and amaryllis.
I've got five inspiring collages with pictures from Scandinavian brands to inspire you to create a holiday decor you'll love, whether rustic or refined, glitzy or understated.
For more holiday inspiration, have a look at the dedicated board in my image gallery.
As usual, I was excited to see what ferm LIVING had in store for us, as I am a fan of their minimal take on the Christmas décor. This year they didn't disappoint, with a gorgeous palette. The look is beautiful, modern, cheerful and elegant.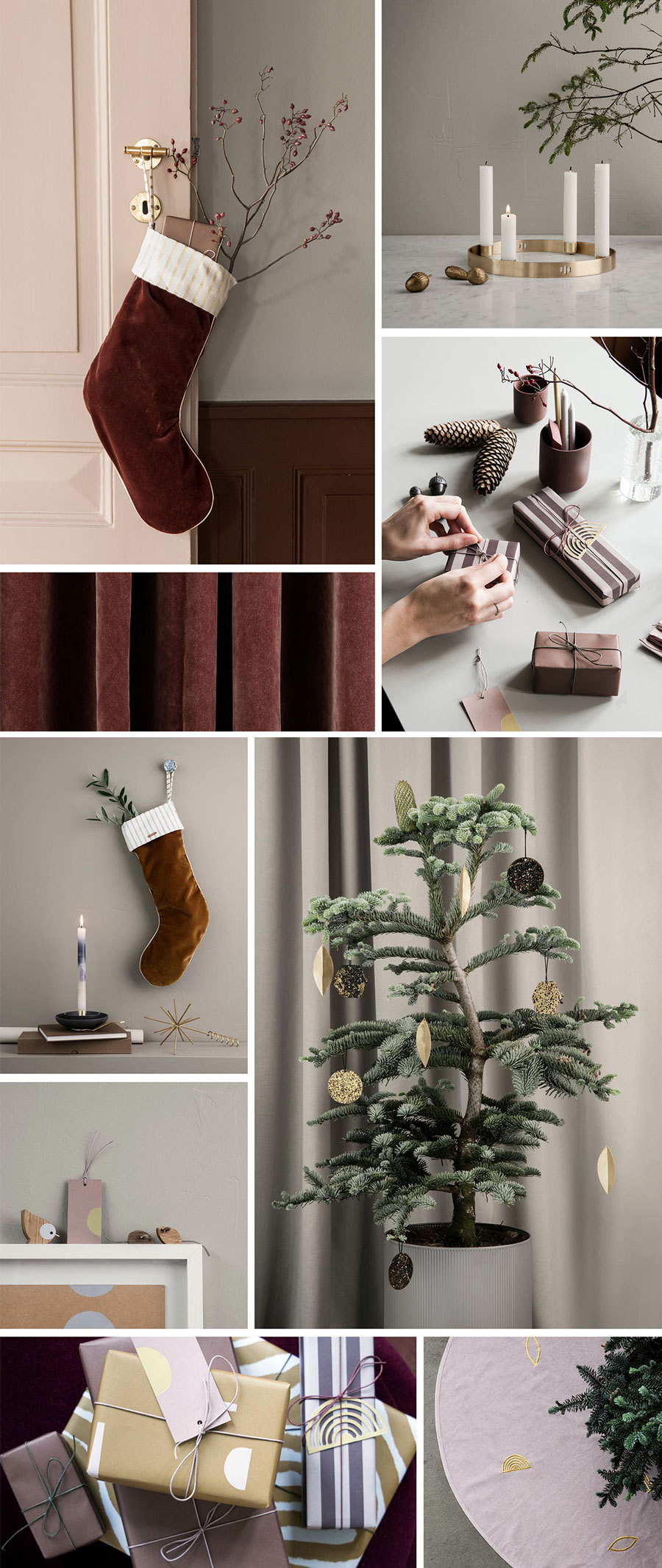 .
This year is all about creating an understated and natural look. Blush and brown were used here too.
The Danish brand opted for a more rustic, natural style. Notice the use of burgundy red and other brown tones, and lots of natural elements.
.
This year's look according to Broste Copenhagen is dark and moody, but with touches of softer hues.
.
H&M went for a more opulent and more traditional look & feel.
All different, and all so beautiful – But look do you prefer?
Photo in top banner: Jotex
SaveSave
---