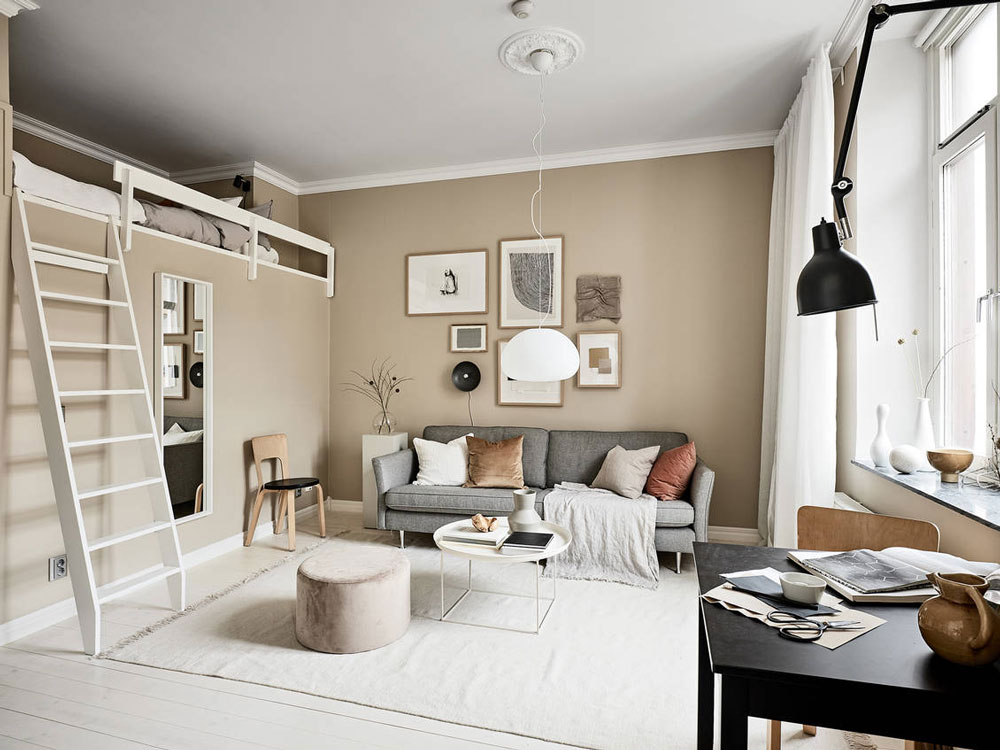 As we've seen on several occasions on this site, a lack of square footage doesn't mean you have to sacrifice style. This is something Scandinavians understand oh so well.
Every time I come across a stylish and cosy cocoon-like this one-room apartment in Gothenburg, I am reminded that petite quarters are often more than enough. Here, we visit a 31 square meters / 334 square foot city flat that we can take inspiration from.
One thing that quickly caught my eye is the gallery wall – A beautiful mix of artwork, with the same wooden frame, and with a wall sconce. The place's earthy tones also make it feel warm and welcoming. Lovely, right?
Psst: Do you want to know how to make the most of your small space? Become of a member of the Nordic Design Insiders Club for tips, resources and support to style your home like a pro.
Need help giving your home a Scandinavian makeover? Check out the Nordic Design Studio for e-decor and interior consulting.
Photos: Janne Olander for Stadshem
---