Graanmarkt 13 in Antwerp is one of the most talked about place in the city. It is the brainchild of husband and wife team Tim Van Geloven and Ilse Cornelissens, and it is a designer's wonderland: Graanmarkt 13 is a restaurant, two stores, a gallery, as well as a minimalist but homey apartment – All under one roof. A remarkable concept, right?
Located at the top of the building, the apartment is a fantastic rentable space. While it is luxurious, it is also definitely warm, inviting and comfortable, where one can easily feel at ease. When revamping the place, Architect Vincent Van Duysen preserved the apartment's soul, and turned it into an inspiring space.
"I envisioned the apartment as a location that stimulates creativity, so I assume it will draw a creative crowd to Antwerp. After all, it's the perfect getaway for a director working on a movie, or an artist creating a project. In New York I enjoy staying at The Mercer, a small hotel filled with creative people and bands working on their music. I see the same happening here. It's an inspiring place tailored to families and creative individuals. I'm very proud that my first hotel is located at Graanmarkt 13. The apartment might turn out to be the most beautiful place to stay in Antwerp." – Van Duysen
And I agree, this place is truly stunning.
Photos: Frederik Vercruysse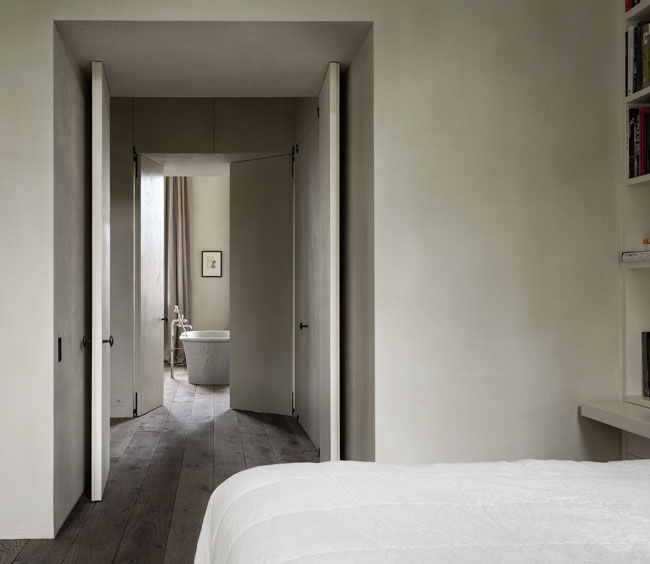 ---