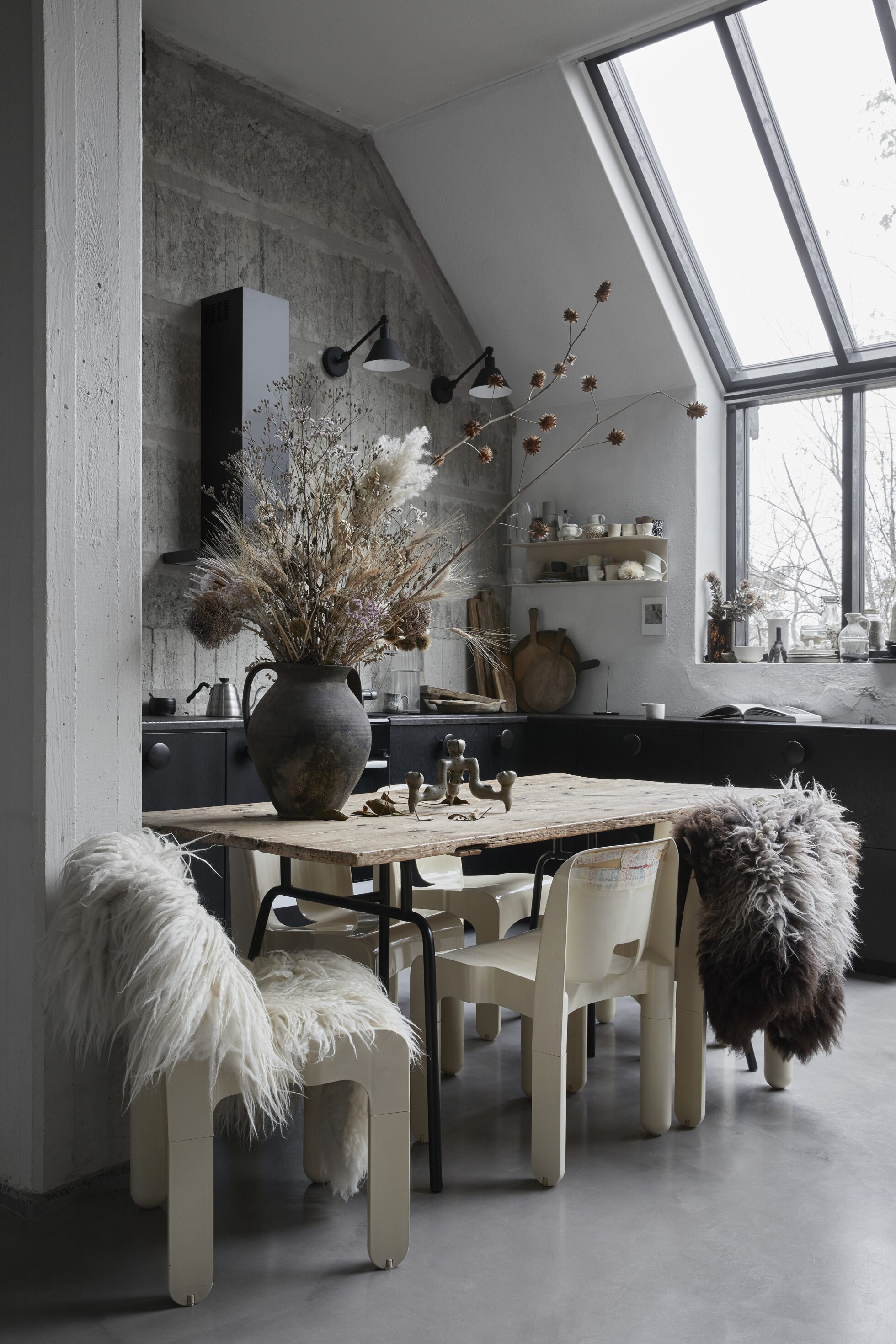 This lovely little pad is the home of Linnéa Salmén and her partner Magnus. Located in west Stockholm, the former artist studio was transformed into a small, cozy cocoon.
The industrial elements were preserved and the further enhanced., bare concrete walls were uncovered during renovations, the room was fitted with a black kitchen, and a steel-framed glass wall was added to define a space for the bedroom.
The interior is creative and inspiring, just like Linnéa's work. She is a stylist who interned at Lotta Agaton Interiors, and her client list includes Ikea, Bemz, Midnatt (see this beautiful campaign photographer in her home), and H&M Home, among others.
To me, this place is a great example of Scandinavian maximalism. While the décor might appear cluttered and featuring an eclectic combination of mismatched furniture and accessories, the style is far from random. Linnéa decorated her home following her heart and what feels right, but she also limited the color palette to a few neutrals. She introduced a lot of cozy textiles to bring warmth and comfort. She also cleverly mixed patterns and materials, as well as vintage finds, design classics, Ikea products, self-made items as well as a few heirlooms.
Very unique, interesting and so cool.
.
You can see more pictures of Linnéa's work and home on her Instagram account.
.
Styling: Linnéa Salmén
Photo: Emily Laye, via Residence
---